My kids often ask me about what's "real" and what isn't. As they continue to develop and mature, I strive to strike that balance between fostering their curiosity and imagination and truth-telling. As a child, I grew up hearing myths and legends like that of Big Foot. Also known as Sasquatch, this hairy ape-like creature dwells in the wilderness and is characterized by the footprints he leaves. Warner Bros. latest film Smallfoot, is a modern new twist on the classic fable with brand new music and a feel-good message perfect for the holiday season.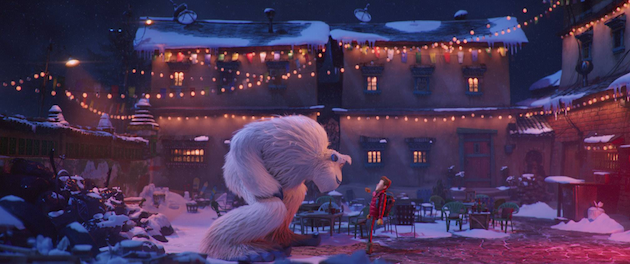 Consideration provided by Warner Bros.
Smallfoot
Smallfoot was inspired by Sergio Pablos' book Yeti Tracks, and follows the story of a group of Yeti who encounter a human. Starring the voice talents of Zendaya, Common, and Channing Tatum, the film turns the Bigfoot legend upside down when myths regarding the existence of humans are dispelled. Starring Tatum as young Yeti Migo, he finds something that the Yeti community did not think existed…a human. News of this "smallfoot" spreads, throwing the village into an uproar regarding the existence of life and a world outside of their village. Additionally, the village's fierce adherence to tradition is challenged with this newfound life form, and Migo is challenged, forced to stand with his community and lie, or be honest about what he has seen and risk banishment. With original music and a comedic, heartwarming script, Smallfoot is a story about friendship, courage, traditions, family, and celebrating differences.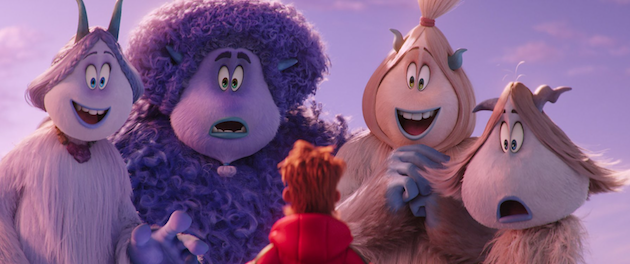 Smallfoot on DVD, Blu-ray, and Digital
Bring home Smallfoot on DVD, Blu-ray, and Digital this holiday season. The Blu-ray Combo Pack includes an interactive sing-along where viewers follow the words of their favorite songs from the film.
Smallfoot Blu-ray Special Features 
Yeti Set Go Sing-Along – Sing-Along, fun facts and more.
"Super Soozie" Mini Movie – Custom animation featuring the yeti toddler, Soozie.
Migo in The Secret of the Yeti Stones – Featurette featuring Channing Tatum
Yeti or Not, Here They Come! Imagining Smallfoot – The making of Smallfoot
Nial Horran "Finally Free" Music Video
Cyn "Moment of Truth" Music Video
"Wonderful Life: In 28 Languages, Sung Around the World" Music Video
Theatrical promos
The standard definition DVD features Yeti or Not, Here They Come! Imagining Smallfoot.
Families opting to own the film on digital can select from Amazon, FandangoNOW, iTunes, PlayStation, Vudu, Xbox, Video on Demand, more.

SmallFoot Printables, Coloring Sheets, and Activity Pages
Download our free SmallFoot Printables, Coloring Sheets, and Activity Pages here.
Smallfoot Giveaway
One of you will win a copy of Smallfoot. To enter, simply leave me a comment with one reason why you love the film. Comments will close on December 27, 2018 at 11:59 PM PST.
US Residents only. Duplicates and comments not including the above information will be disqualified. Comments are moderated. If you don't see your comment in a reasonable amount of time, send me an email. Bloggers and non-bloggers may enter. If you don't want to leave your email address, please be sure to check back for my announcement on the winner. Please note that winners must respond within 48 hours of being announced/contacted or another winner will be drawn.
Latest posts by Caryn Bailey
(see all)