Our theme-park loving family has always been drawn to SeaWorld because of its unique blend of thrills, entertainment, and education. My father loved animals, particularly sea life, and our family frequented the San Diego-based theme park regularly throughout my childhood. SeaWorld has continued to imagine new experiences for families, and this Spring, the park has brought back their Seven Seas Food Festival.
Partner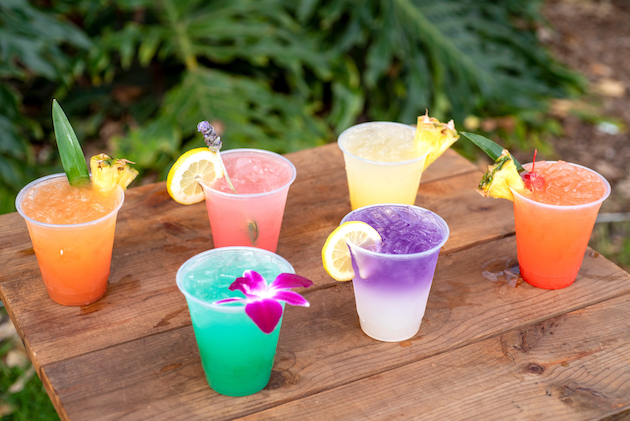 Seven Seas Food Festival at SeaWorld San Diego
Families are invited to experience flavors from around the world during SeaWorld San Diego's Seven Seas Food Festival. This year, there are over 125 flavors from across the globe including the Mediterranean, Polynesia, Mexico, the Caribbean, France, Italy and more. To complement this limited-time foodie experience at SeaWorld, families can enjoy live music on three stages, outdoor animal exhibits and presentations, and their new Polynesian dance presentation.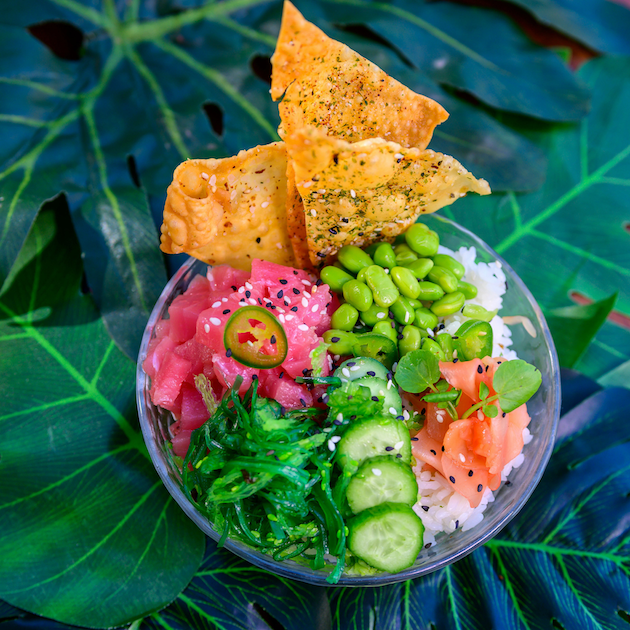 The Food
Since this was our first food festival at SeaWorld, I was really intrigued by all of the dishes available with the Food and Beverage Sampler Lanyard. There are 25 unique recipes and a vegan-only station which was amazing. I really appreciate how SeaWorld includes meatless options for the many families who are vegetarian or vegan.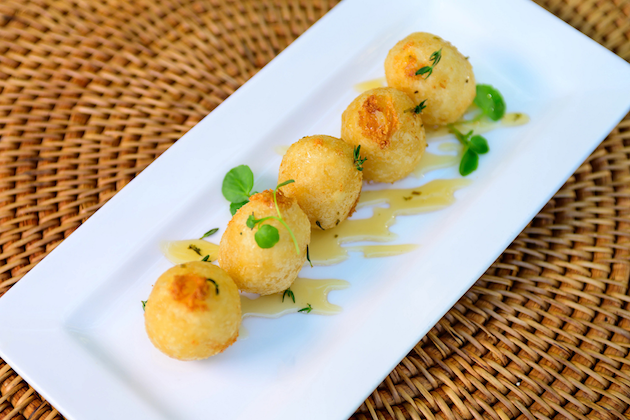 The full menu is available online, and as I have done at previous theme park food festivals, our family planned out what we wanted to sample (including their locations) before our visit to the park.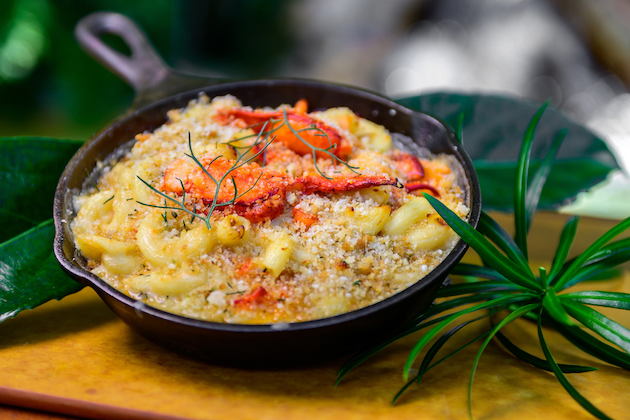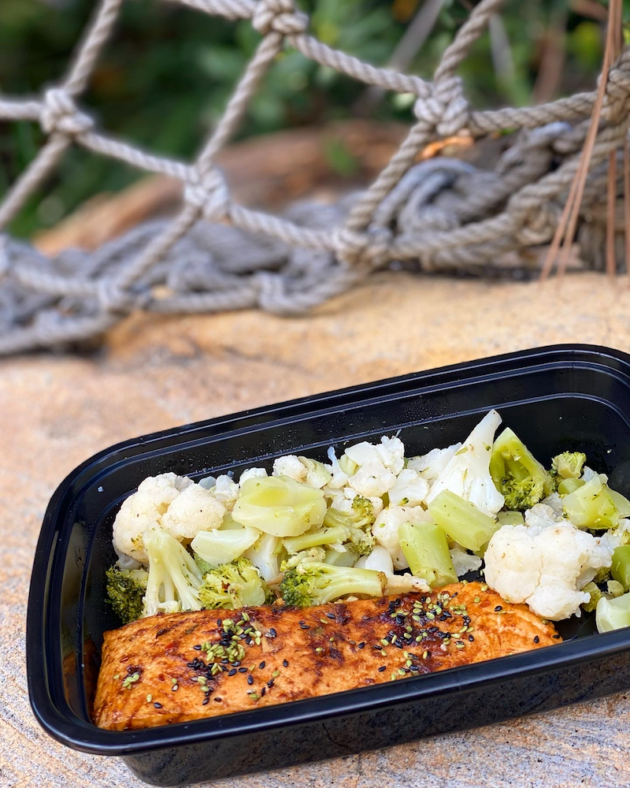 Standout menu items include the California Hand Roll, Lobster, White Cheddar Kraft Heinz Mac n Cheese, Honey-Hoisin Glazed Salmon, the Impossible Meat Slider, Mexican Roasted Corn, Caprese Salad, and the Goat Cheese Croquettes. Their dessert options are incredible and include Key Lime Pie, a Golden Dusted Chocolate Mousse and Macaroon, Sweet Beignets, and Tiramisu (my favorite!).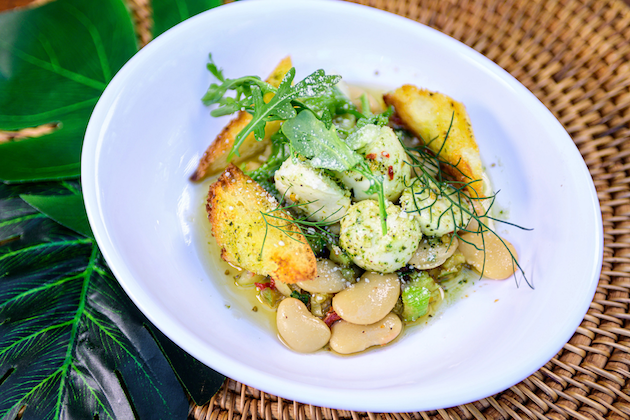 SeaWorld offers two Seven Seas Food & Drink Sampler Lanyards which offer 15 tastings for $75 or 10 tastings for $60. The lanyards are valid for food an drinks (including craft beers, wine, and cocktails) and can be used during Seven Seas Food Festival every Friday, Saturday & Sunday between March 5 – May 2. So if you do not end up using all of your tastings in one visit, you can return during the festival.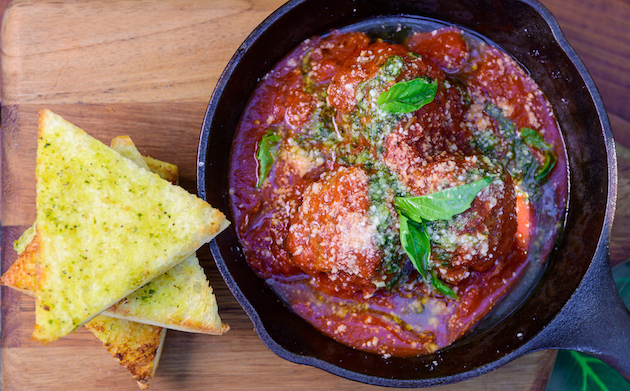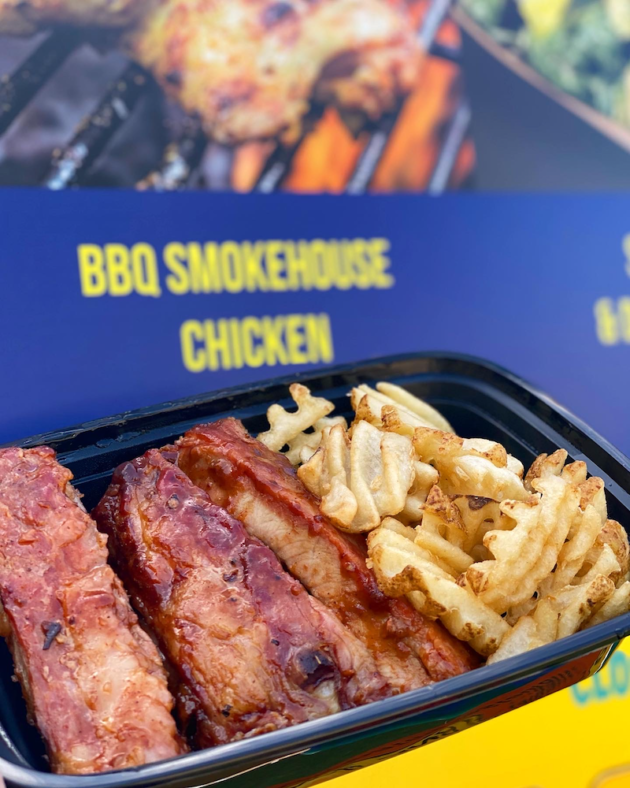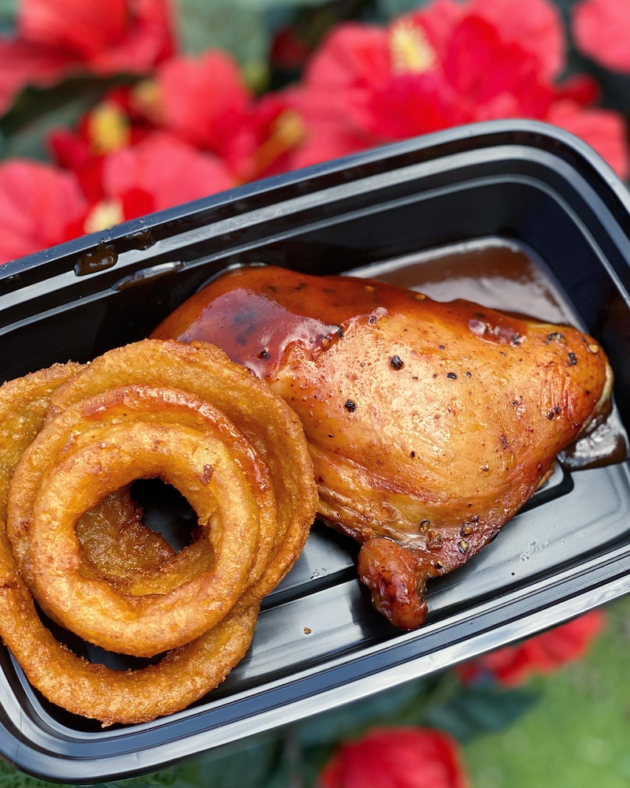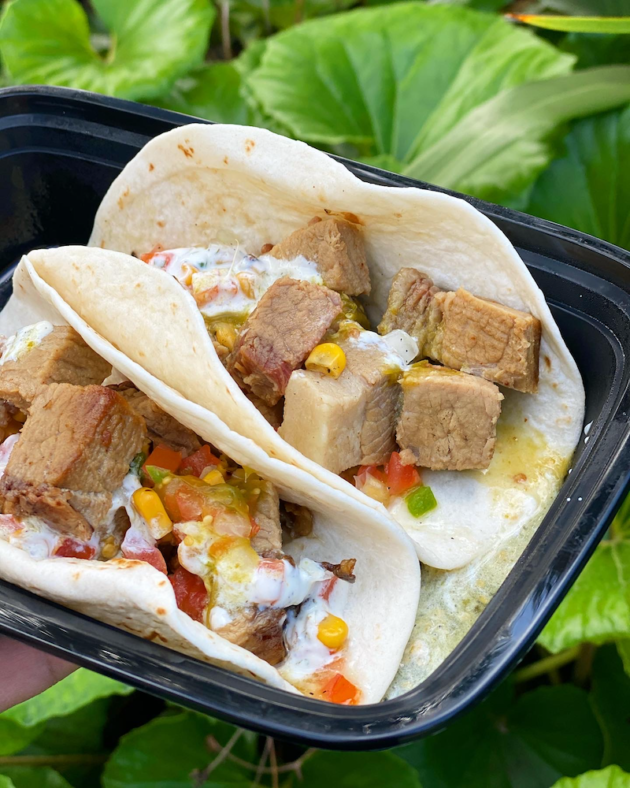 Festival Marketplaces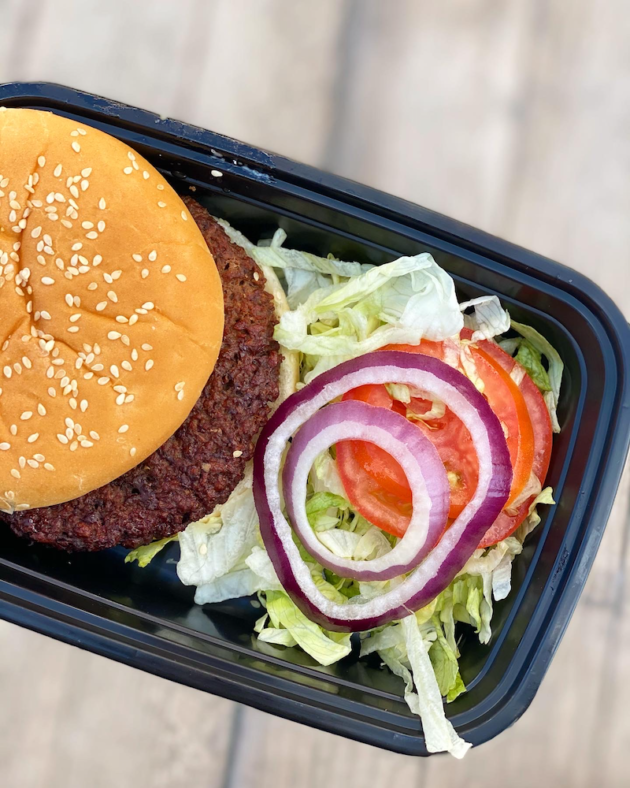 Vegan Market (New): Fresh and sustainable bites include Jackfruit Sloppy Joes, Tempura Mushrooms & Green Beans with a Miso Glaze & Furikake, and IMPOSSIBLE Meat Sliders.
Tastes of Polynesia: Explore the flavors of the islands including a Spicy Tuna Poke Bowl with Chili Dressing, the hearty Kahlua Pork Sandwich with Pineapple Slaw, served up with new Hawaiian Pineapple Express or the tropical cocktail pairing like the Blue Hawaiian.
Culinary trip through Mexico: Sample regional favorites with a twist, including Beef Barbacoa Taco, Brisket Nachos, Mexican Roasted Corn, and Mango Margarita with Milagro Tequila, Chamoy, and Tajín Rim.
Spice it up with some Caribbean heat: Take your taste buds on a journey with Smoked Jamaican St. Louis Ribs, Jerk Chicken Sliders, Key Lime Pie, and the Caribbean Sunrise tropical drink.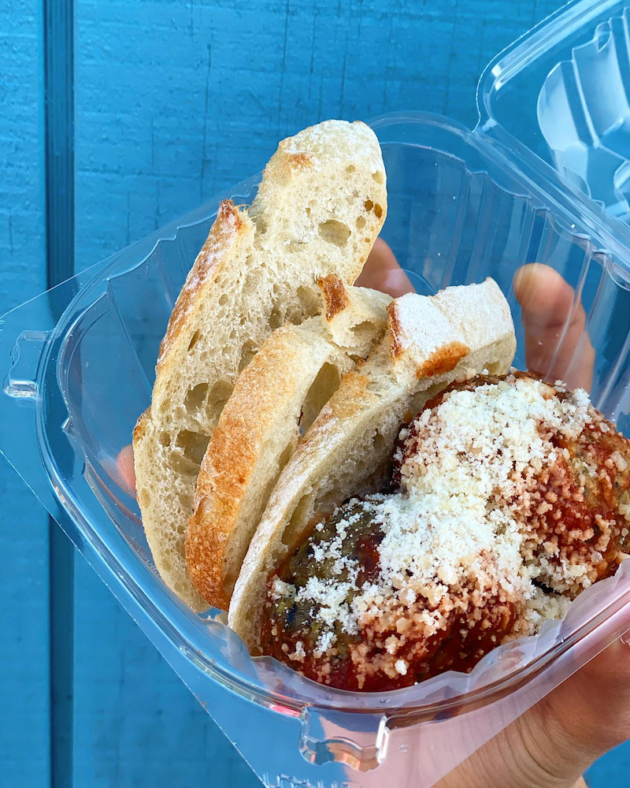 Hearty Italian fan-favorites: Enjoy Savory Fontina Cheese Meatballs with Pomodoro Sauce, comforting Mama's Rigatoni with Braised Mushrooms, or a Caprese Salad for a lighter option. And for the sweetest finale, indulge in a Tiramisu.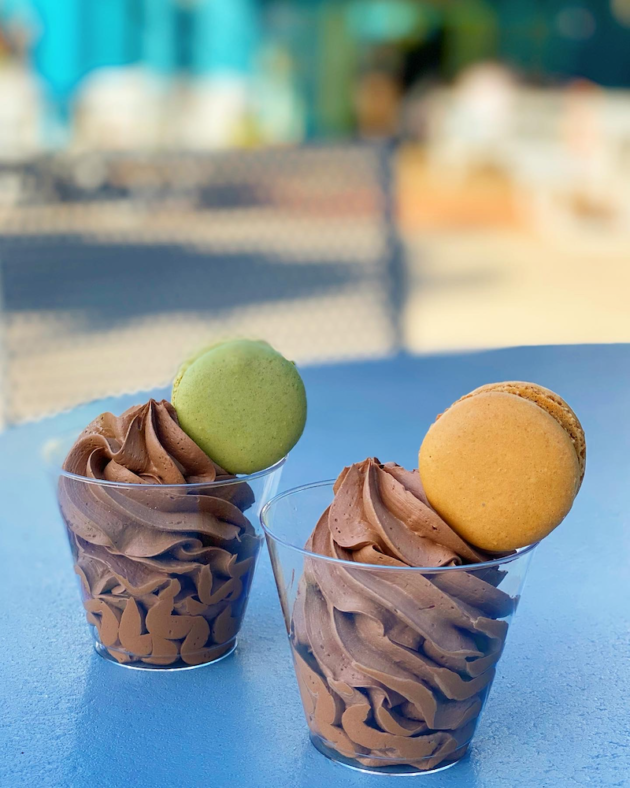 Tasty French flavors and sparkling cocktails: Experience French-inspired favorites including Goat Cheese Croquettes, Grilled Lamb Chop, Golden Dusted Chocolate Mousse and Macaroon, paired with a French Kiss Cocktail or Sparkling St Tropez.
Magnificent Mediterranean bites: Straight from the Mediterranean comes a Lamb Slider, Hummus & Parmesan Garlic Fries, and Greek Yogurt & Honey with Poached Berries.
Delectable treats and sweets: Indulge in adult popsicles with Cutwater
Frozen Margarita Popsicles and delectable desserts such as Sweet Beignets with Bourbon Caramel or a Duo of Tropical Cheesecakes.
Explore a wide array of globally inspired and mixologist-curated cocktails: Sip around with the globe with the Santorini POM Cocktail, Bay Magic Cocktail, Tropical Hurricane, Hawaiian Pineapple Express, Mango or Original Micheladas and Frozen Margaritas.
Signature brews, seltzers and wine: Try something new with craft beer from word-renowned San Diego-born breweries such as Hess, Pizza Port, Stone, Ballast Point, Green Flash, and more, along with Domestic & International beer favorites.
Sip with a purpose: This year, SeaWorld has partnered with more
companies that give back to local communities and animal conservation efforts including Braveheart Brewery, Beso Del Sol, and more.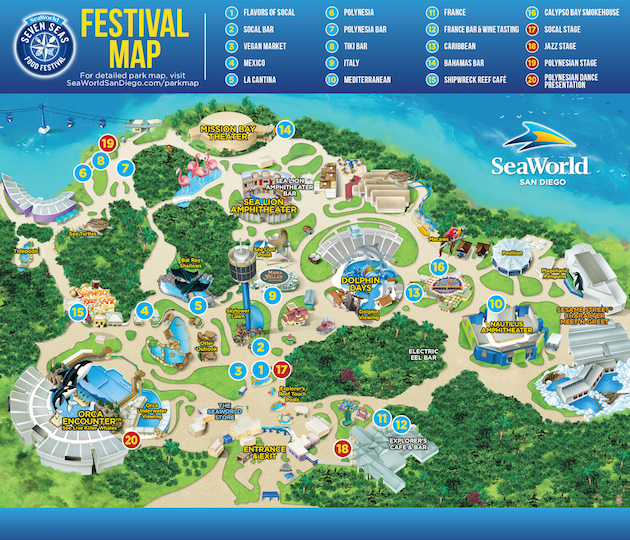 With more than 25 unique recipes  and over 75 craft beers and over 25 cocktail and wine selections, adults and kids can enjoy a diverse culinary experience at SeaWorld during their Seven Seas Food Festival.
Live Entertainment – What's New at SeaWorld San Diego
My kids absolutely love SeaWorld, particularly because of the unique opportunities to see animal and marine life in their habitats. This Spring, the park has introduced several new experiences, including Rescue Tails and Polynesian Dance.

Rescue Tails
Rescue Tails is a new educational presentation that teaches families about SeaWorld's commitment to animal care and rescue. Located at the Nautilus Amphitheater, families will meet some of the park's rescued animals including birds of prey, primates, and reptiles. During our previous visits to SeaWorld, we have had the opportunity to get an inside look at their animal care and rescue efforts. I love that SeaWorld is sharing these incredible rescue stories. Tip: You can purchase reserved seating for the show, which offers the opportunity to have an up-close, 15-minute encounter with the animals.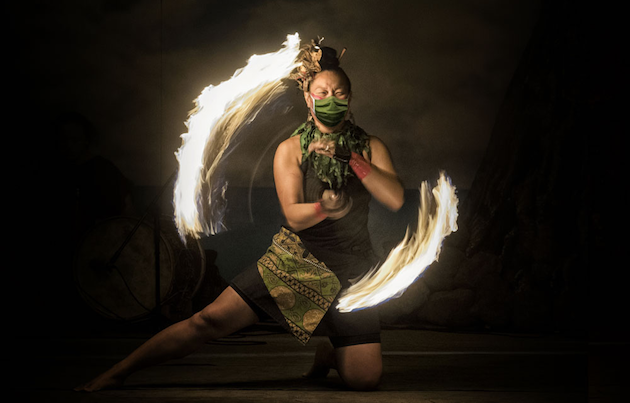 Polynesian Dance
The celebration of diverse cultures is a prominent theme during SeaWorld's Seven Seas Food Festival. During this brand new experience, families will experience the energy and beauty of Polynesian dance and music with Hawaiian traditional music, hula dancers, and live musicians. Polynesian Dance performs nightly at the Orca Amphitheater Tip: Enjoy reserved seating for an additional fee.
Fireworks Spectacular
SeaWorld's Fireworks show returns on select nights this Spring. During the show, families can watch the night sky light up from a variety of physically-distanced viewing areas around the park. The show takes place at 7:45 pm on select nights.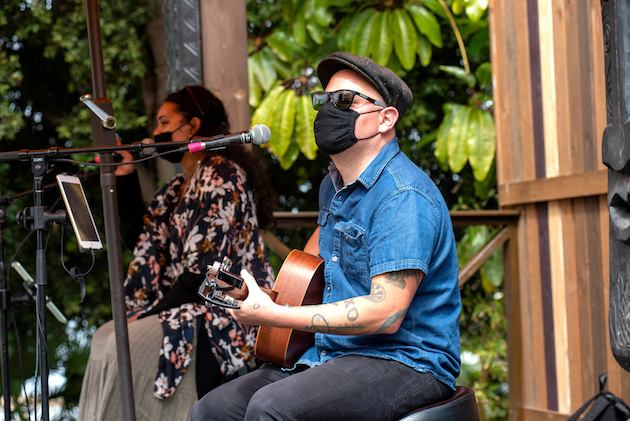 Live Music
During Seven Seas Food Festival, local artists will perform (physically distanced) at various times throughout the day. Performances include the relaxing sounds of acoustic guitarists and the upbeat rhythms of jazz trios.
All of SeaWorld San Diego's outdoor exhibits are open for guests during their visit. Our favorite animal encounters include the Orcas, the dolphins, the Sea Lions, the Magellanic Penguins, and the Bat Rays. Visit SeaWorld.com or download their free app for an up-to-date list of open exhibits, in compliance with state and local guidelines. You can also view showtimes, Sesame Street character meet and greets, and feeding times by SeaWorld's animal trainers, to plan your day.
Safety Measures (COVID-19 Precautions)
We visited SeaWorld San Diego for the first time last year during the pandemic and were impressed with all of the safety measures that have been implemented due to COVID-19. Limited capacity, an online reservation system, and outdoor exhibits were the main reasons why we felt very safe. We also noticed hand sanitizer and hand-washing stations throughout the park and frequent cleaning of high-contact areas. Here is what you need to know before your visit to SeaWorld San Diego to comply with their safety measures:
Make an online reservation: In addition to purchasing your ticket, be sure to make an online reservation which helps the park manage capacity and is required by state and local governments.
Temperature screening: All guests and employees must undergo temperature screening. Any guest with a temperature of 100 degrees Fahrenheit or higher may be asked to return on another day.
Face coverings: Anyone entering the park 2 years and older must wear a face covering. Face coverings can be removed during eating and drinking and in designated relaxation areas of the park.
Physical Distancing: Throughout the park, families will see signage and markings to identify six-foot physical distancing. You'll also notice plexi-glass in high-traffic, close-contact areas. Contactless payments are available and encouraged. At present, rides, roller coasters, and indoor animal exhibits are temporarily closed.
Visit SeaWorld.com for additional information regarding the safety measures in place.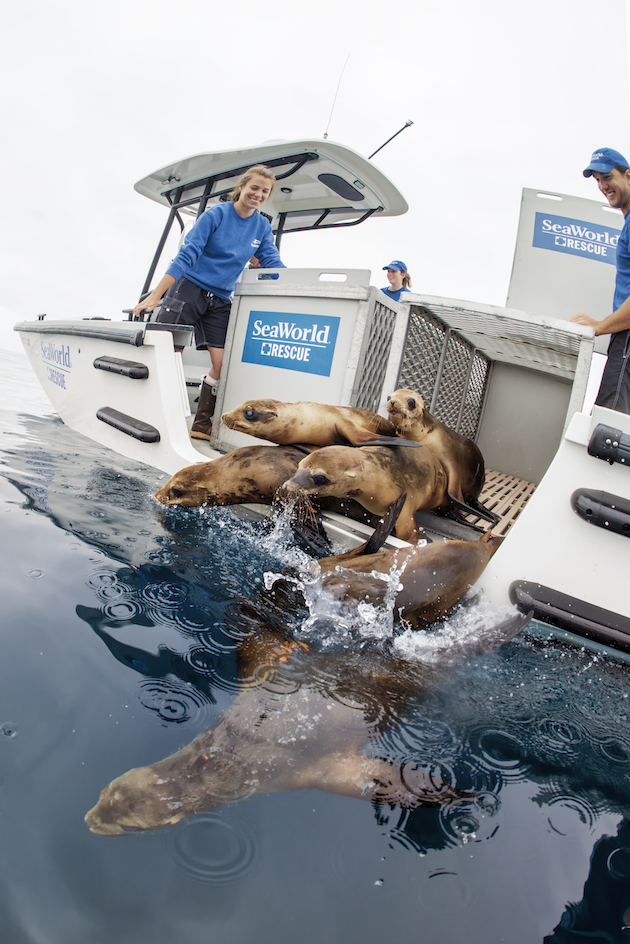 SeaWorld Fun Card and Annual Passes
The BEST way to enjoy all that SeaWorld San Diego has to offer this year is with a Fun Card or an Annual Pass.
SeaWorld Fun Card
The SeaWorld Fun Card offers families tremendous value. Pay for a day and visit as many times as you would like throughout the year for free (visit through December 31, 2021). Blockout dates apply, parking is not included. Remember that reservations are required prior to each visit.
SeaWorld Annual Pass
SeaWorld San Diego offers six different annual passes, with the lowest priced pass starting at $10.50 per month. Their annual passes offer a variety of perks including unlimited admission without blockout dates, free parking, free PhotoKey, in-park discounts (food, merchandise, animal encounters, stroller rentals) and more. During Seven Seas Food Festival, annual pass members will receive 3 free samples with the purchase of a 15-sample lanyard.
Families looking for a fun, safe way to experience the diverse flavors of SeaWorld can visit during Seven Seas Food Festival, which takes place on select dates now through May 2, 2021.