When I first learned that Andrew Lloyd Webber composed the music for School of Rock, I was sold on the Broadway musical slated to open at the Segerstrom Center for the Arts this summer. The musical is based on the film (released in 2003) which starred Jack Black, Joan Cusack, and Sarah Silverman in a story about a struggling rockstar who poses as a substitute teacher at a prestigious prep school. School of Rock will perform at the Segerstrom Center for the Arts July 24 – August 5, 2018.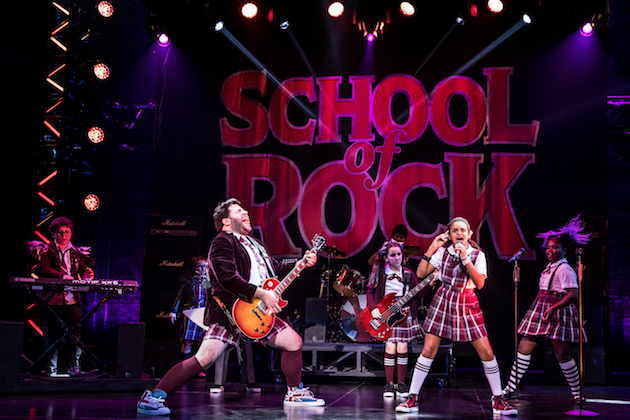 School of Rock – The Musical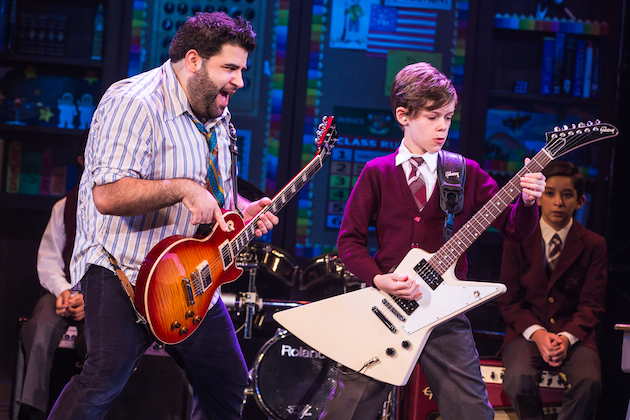 School of Rock debuted in 2003 onscreen and starred Jack Black as a struggling musician Dewey Finn, who was kicked out of his band. Now struggling as a musician, he pretends to be a substitute teacher to earn some extra money where he recognizes the musical talent in his students. Dewey subsequently forms a band of fifth-graders in an attempt to win the upcoming Battle of the Bands contest. While inspiring these kids to love music, particularly rock music, he falls in love with the school's uptight headmistress, helping her rediscover her own inner wild child.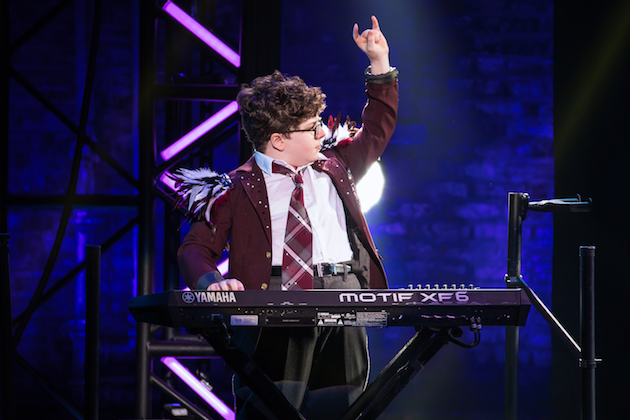 School of Rock features all of the original songs from the film in addition to 14 new songs written specifically for the show by Andrew Lloyd webber. It also showcases musical theater's first-ever all-kids rock band. When the musical opened on Broadway in 2015, it received widespread accolades and was nominated for four Tony Awards, won the Oliver award for Outstanding Achievement in Music, and won WhatsOnStage's Best New Musical Award.

Broadway-Inspired Chunk-N-Chip Sammiches
To celebrate the opening of School of Rock at the Segerstrom Center for the Arts, Chunk-N-Chip partnered to create two Broadways inspired Ice Cream Treats.
School of Rocky Road features rich chocolate ice cream with milk chocolate, chopped almonds, and creamy mallow swirls sandwiched between warm chocolate chip cookies.
Conga Cream Delight (inspired by On Your Feet!), features guava ice cream with chunks of goat cheese sandwiched between two warm snicker doodle cookies.
Both sammiches are available now through September 2nd at Chunk-N-Chip, located in the 4th Street Market in Downtown Santa Ana. The Chunk-N-Chip food truck will also make an appearance at the Center's July 30th Movie Monday showing of The Mask of Zorro.

School of Rock Tickets, Showtimes, and Location
Tickets for School of Rock – The Musical start at $29 and can be purchased online, in person at the Box Office, or via phone (714.556.2787).
School of Rock Showtimes are as follows:
July 24 – August 5, 2018
Tuesday – Friday at 7:30 p.m.
Saturday at 2 and 7:30 p.m.
Sunday at 1 and 6:30 p.m.
Segerstrom Hall
600 Town Center Drive, Costa Mesa, CA 92626