With Mother's Day less than one week away, I've been brainstorming gift ideas for the moms in my life.  Traditionally, I've thought about those things that I would want if I were receiving the gift.  "Me" time, a couple of hours at the spa, a meal that satisfies my inner foodie, or a quick staycation all top my list of Mother's Day gifts that rock!  My husband has it easy, since I am not one to spend a lot of money on collectibles, jewelry, or other extravagances.  And from speaking to the moms in my life, a little "R&R" to rejuvenate would be bliss.
For under $30, I put together a relaxation gift basket which includes several of my favorite simple indulgences.  From dark chocolate to homemade bath salts, this gift contains everything mom needs to unwind.
When I have time, I like to take a warm bath because it helps ease the stress and anxiety of my life.  I also find that I fall asleep easier after some time in the tub.  Along with including a lovely scented candle from Better Homes & Gardens, an EcoTools Cleansing Pad, and a gel eye mask, I included a homemade bath bomb!  Our entire family has become addicted to these delightful fizzy wonders, but the expense can add up.  Interestingly enough, making bath bombs was the easy part.  Finding the ingredients proved to be a bit more challenging.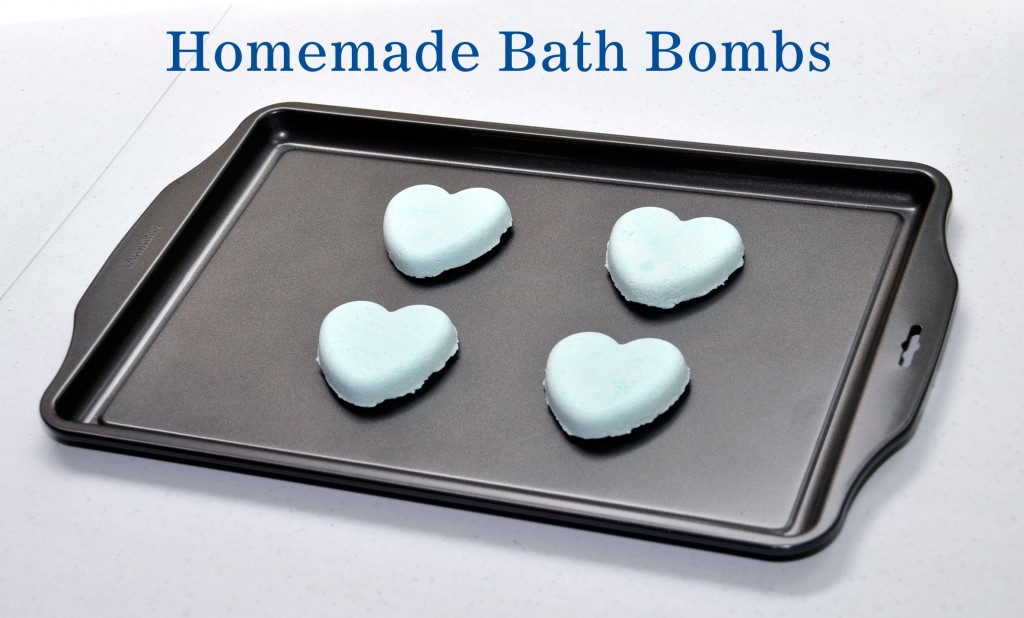 I decided that now was not the time to start experimenting with science, so I used Home Made Simple's Recipe for a Basic Fizzy Bath Bomb Recipe.  Most of the ingredients you'll likely have at home, including baking soda and food coloring.  Citric Acid can be found in the canning section of your local Walmart and is relatively inexpensive.  I had to visit my local Natural Food store to find essential oils.  Aura Cacia is a reputable brand that you'll likely find at your local pharmacy or Natural Food store and the prices are not outrageous. I picked up an invigorating Eucalyptus scent but I imagine Lavender or Chamomile might be more soothing. Since this really is a science experiment, you'll want to wear gloves and work quickly since the mixture will want to fizz and foam.  Here are some tips I took away from my first experience making bath bombs:
1. Sift the baking soda and citric acid. This will make the mixture easier to work with and allow for a smoother consistency.
2. Use plastic or silicone molds so that the bath bombs don't break when you remove them.
3.  Use a knife to level off each mold so that they have a smoother, more level finish.
4.  Allow to dry completely or you run the risk of having crumbly bath bombs.
5. Use more food coloring and essential oils then recommended in the recipe.  I would have loved my bath bombs to be a bit more vibrant and fragrant.
Overall, this was a fun, easy "experiment" that my kids and I enjoyed.  I used this opportunity to teach them about chemical reactions and they are still talking about how their mommy "did science."
Another way I like to relax and indulge is with food.  My relaxation gift basket also includes a box of Kava Stress Relief Tea from Yogi and a Dark Chocolate Mint bar from Green & Black's Organic Chocolates.
Lastly, I included a reflection CD titled Solace which could really be used anywhere…in the car, while working at home, in the bath…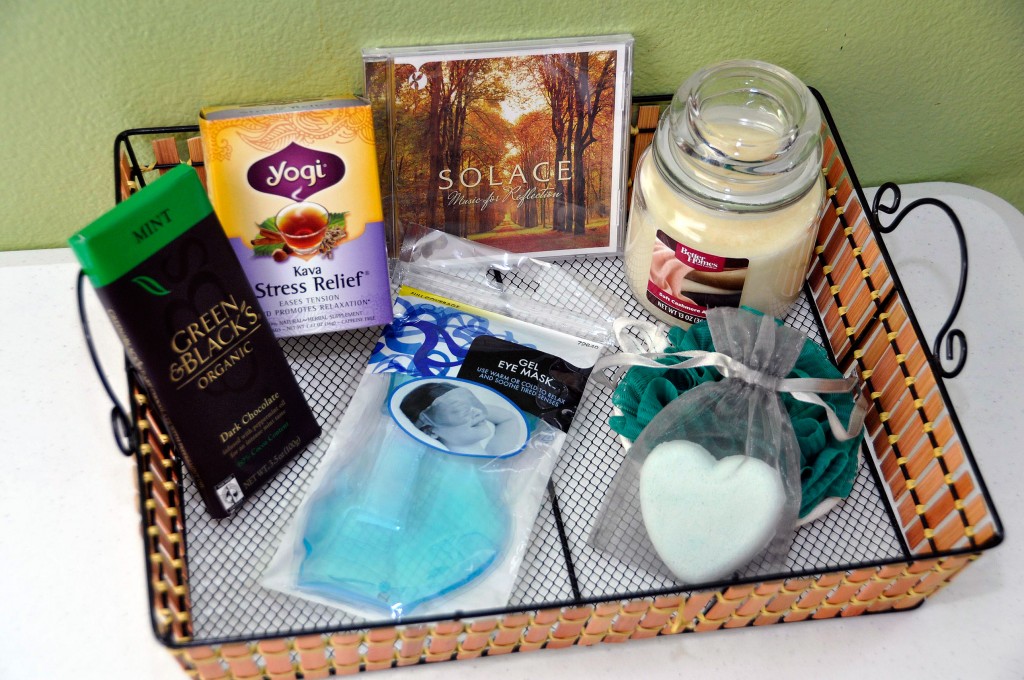 I placed all of the items in a basket with a card (hand-picked by my son) and plan to gift it to my own mother, who still works Monday through Friday and could use a bit of relaxation in her life.
What is on your wish list this Mother's Day?
Check out Walmart for affordable gift ideas!

Latest posts by Caryn Bailey
(see all)