Every morning without fail, my kids ask me for an elaborate breakfast, despite the fact that we typically only have about 30 minutes for our favorite meal. Omelets, pancakes, and waffles  take too long to prepare on school days, so very often I'll whip up a batch of homemade muffins and pair them with fruit and a protein for a complete meal.  My children love a variety of different fruits so I like to see what is in season and incorporate those into my baking.  I recently walked into my local Walmart store and it was abounding in apples!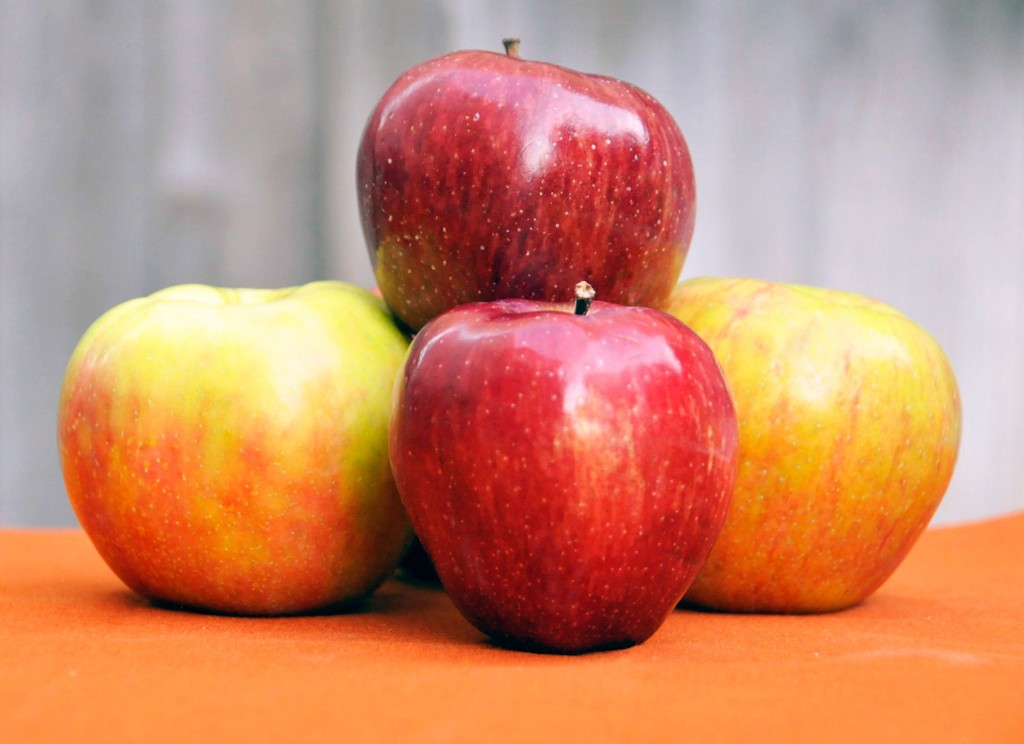 Fall is the season for apples, so I decided to incorporate them into one of my children's favorite breakfast dishes…muffins!  With so many varieties to choose from, I had to do a bit of research.  Orange Pippin has a very comprehensive section describing apple varieties and after reading up a bit, I opted for SweeTango, Honeycrisp, and Red Delicious apples. Each of these are known for being crisp, sweet and ideal for eating fresh.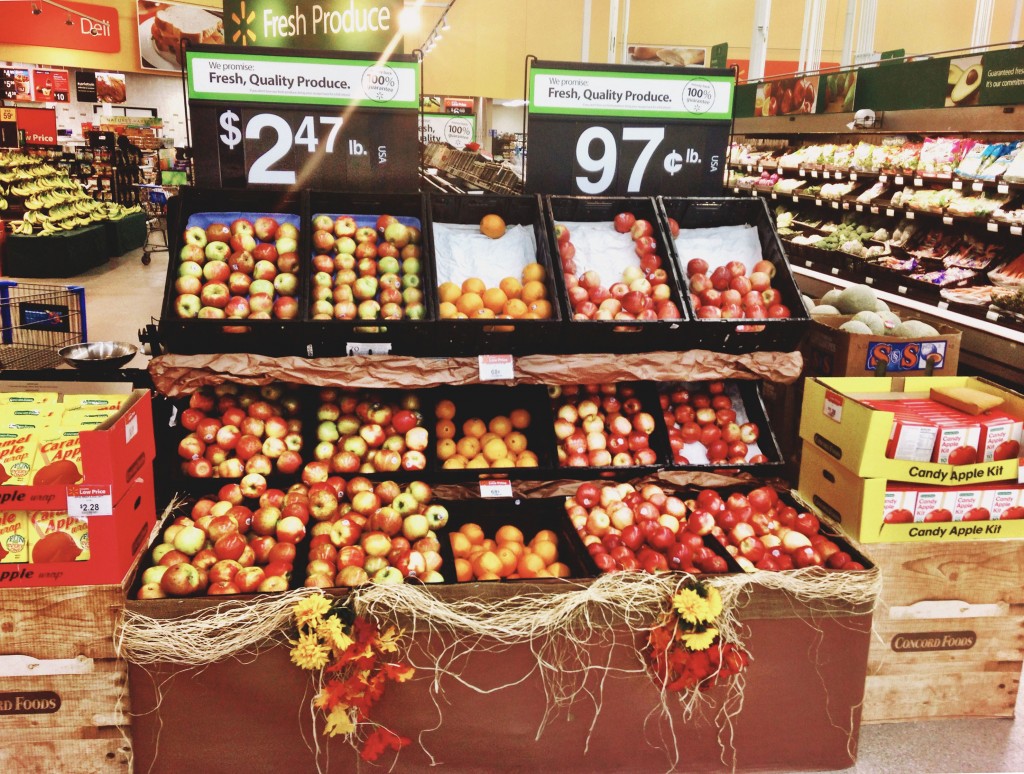 Apple season varies and typically peaks during September and October, but many varieties can be found as early as mid-August and as late as mid-November.  Once you purchase your apples, be sure to refrigerate them since they deteriorate much more rapidly at room temperature.  When I'm cooking or baking with apples, I like to wait until right before use to peel and cut them since they will turn brown when exposed to air. This doesn't affect the taste but if you don't like the look, you can place them in a bowl with water and fresh lemon juice.
There is an old saying that says an apple a day keeps the doctor away. Have you ever wondered why apples are so good for you? This sweet, delicious, juicy fruit is free from fat, sodium and cholesterol and comes in at just 80 calories.  Perhaps the best part of the apple is the peel which is filled with fiber and antioxidants, so if you can, avoid removing it.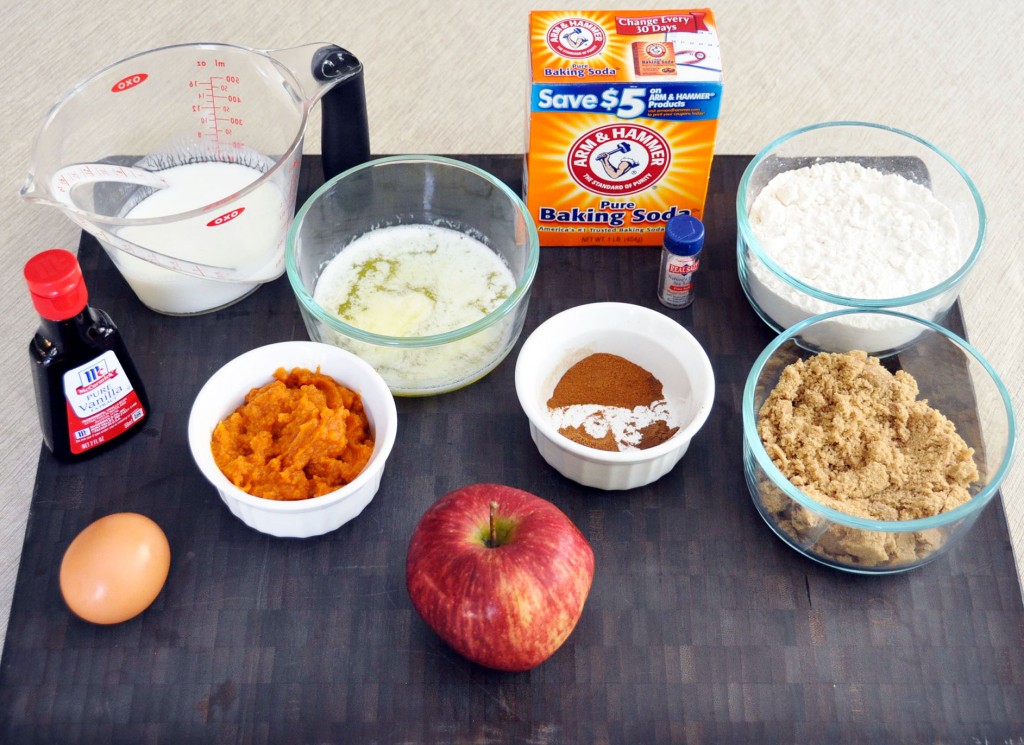 Earlier this week I shared all of the things I love about Fall.  Since pumpkin-everything is so abundant during this time of year, I thought I would incorporate this delicious fruit (yes…it's a fruit!) into our muffins.  While this recipe for Pumpkin Apple Spice Muffins takes a bit of time to prepare, the result is well worth the wait.  My only recommendation is to double the recipe since a dozen in our household was gone in less than 3 days!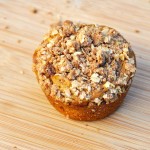 Pumpkin Apple Spice Muffins
Ingredients
1

cup

of unbleached flour

3/4

teaspoon

ground cinnamon

1/2

teaspoon

ground nutmeg

1/4

teaspoon

ground allspice

1/2

teaspoon

baking soda

1/4

teaspoon

salt

1/2

cup

dark brown sugar

1/2

cup

canned pumpkin

1

egg

lightly beaten

1/2

cup

buttermilk

1/4

cup

melted butter

1/2

teaspoon

pure vanilla extract

1

cup

apples

peeled and chopped

Topping:

2

tablespoons

unbleached flour

1/4

cup

oats

1/4

cup

brown sugar

1/2

teaspoon

ground cinnamon

2

tablespoons

of butter

softened
Instructions
Preheat oven to 375 degrees Fahrenheit

Prepare a 12-cup muffin pan with cooking spray or use paper liners

Combine flour, spices, baking soda, salt, and sugar in a bowl

Whisk together pumpkin, egg, buttermilk, melted butter, and vanilla extract in a separate bowl

Add wet ingredients to dry ingredients and mix until combined

Fold in freshly cut chopped apples

Pour mixture into prepared muffin pan, filling each cup completely

Sprinkle topping over each muffin

Bake for 20-25 minutes, or until a toothpick inserted comes out clean

Topping:

In a separate bowl, combine flour, oats, brown sugar, cinnamon, and butter until the mixture has come together and crumbles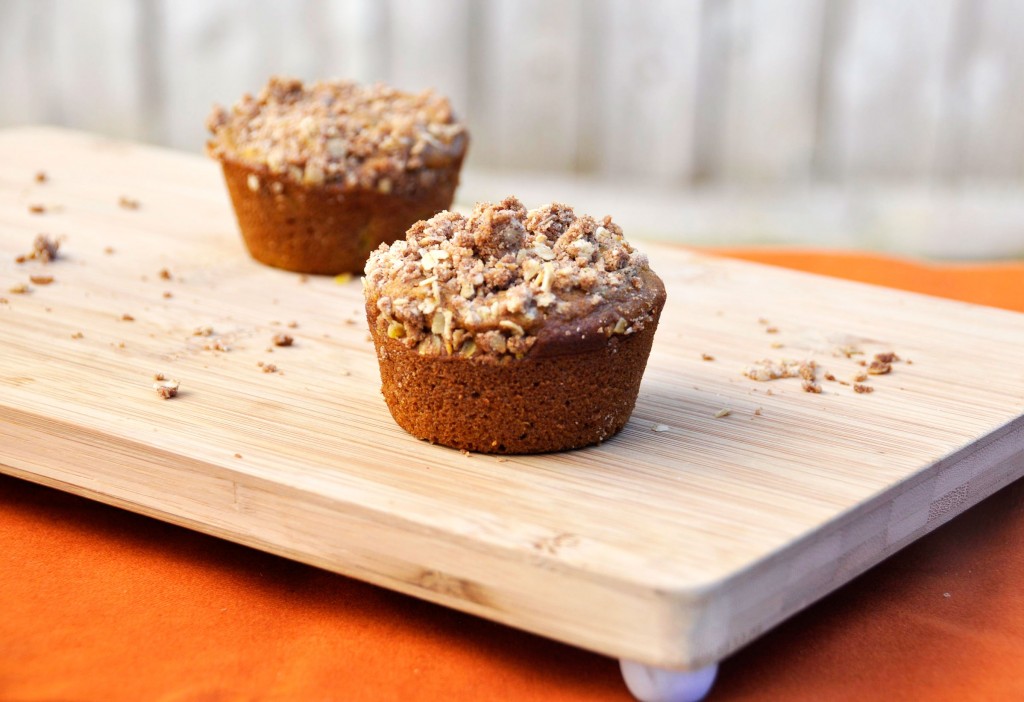 I don't think I've ever combined apples and pumpkin, but the result was incredible plus my house smelled amazing!  My son told me that my muffins tasted like apple pie and pumpkin pie which are the flavor profiles I was trying to achieve.  The apples make these muffins moist (nobody likes a dry muffin) and the topping adds a sweet crispness (isn't the top of the muffin the best part?).  The only recommendation I would make is to avoid cutting the apples too small or they will practically disappear during the baking process. I prefer biting into a soft, juicy, sweet chunk of apple!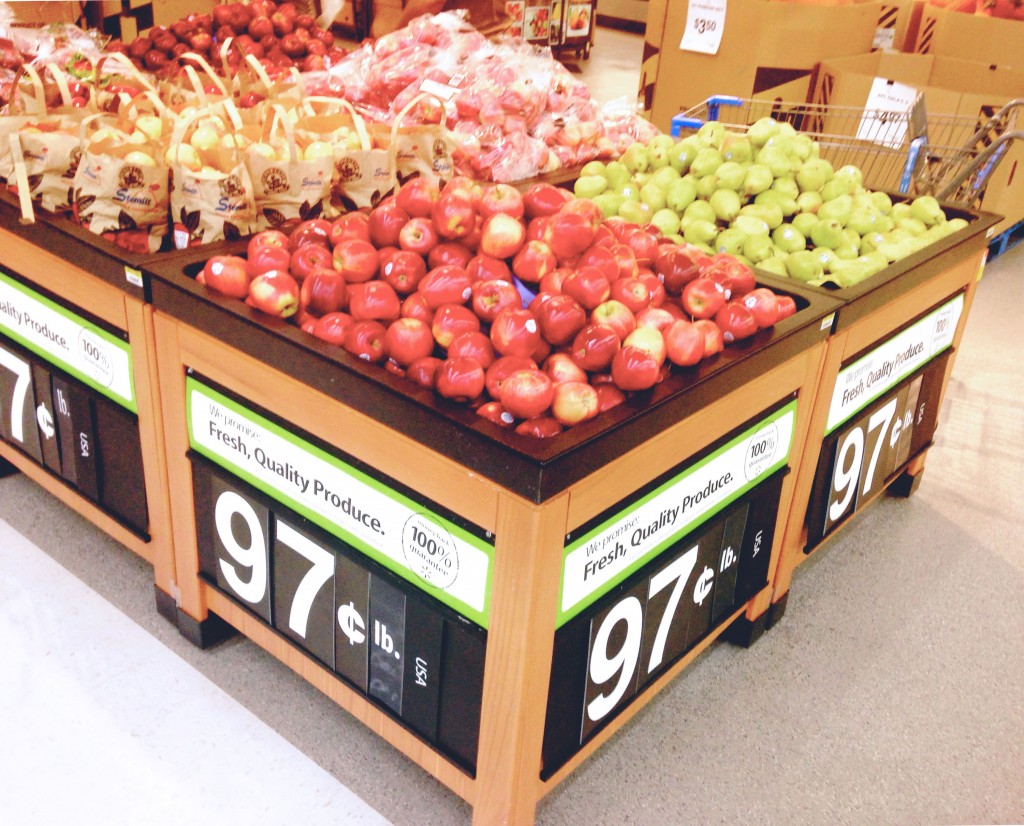 Head over to your local Walmart to pick up your favorite variety of apples.  And if you have a tried and true recipe, I'd love to share it below!
Latest posts by Caryn Bailey
(see all)