One of the best kitchen gadgets we have in our home is an ice cream maker, and with the temperatures heating up, it's been getting a ton of use. Since my children can't have dairy, I'm always experimenting with alternatives, specifically sorbet.  Sorbet is one of the easiest types of ice cream to make since it really only requires water, sugar, and a flavor profile of your choice.
When I was a child, Kool Aid was one of my favorite "treat" drinks.  Over the years, the brand has expanded their line to include sweetened powders, liquids, and drinks, but we still prefer the original, unsweetened variety to have control over the amount of sugar we put in. There are also a ton of flavors offered, including those that are more difficult to achieve such as tropical punch or mixed berry.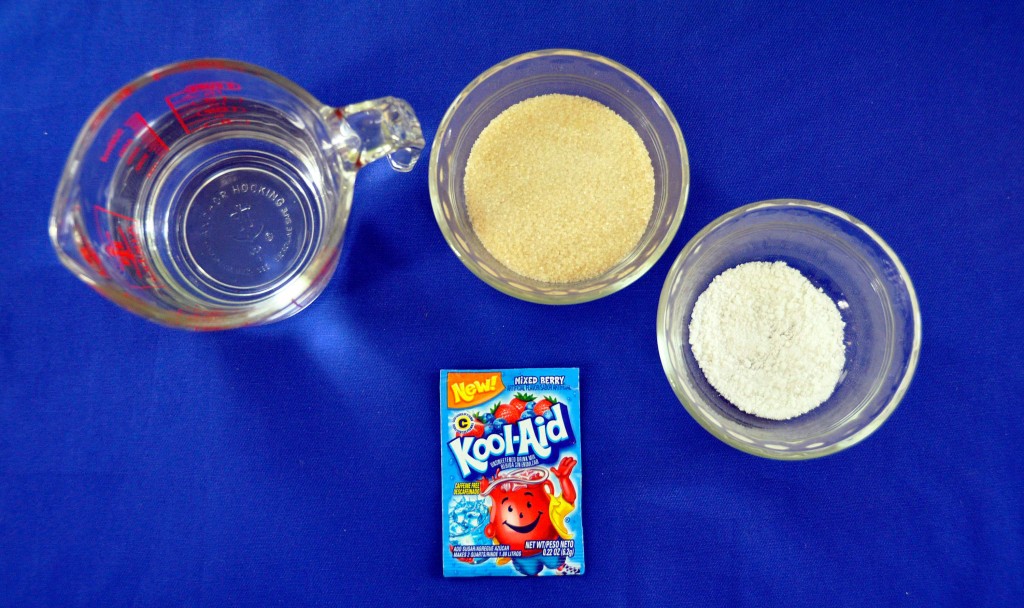 Since my children have been grabbing popsicles and slushies every chance they get, I decided to run a batch of Kool Aid through our ice cream maker to see if we could get a sorbet. One of our persistent challenges with sorbet is achieving the right texture.  Sorbet should be softer than ice cream and traditionally we have used an egg white to achieve that consistency. But since this is a "kid-friendly" sorbet, I did a bit of research to see if I could substitute another ingredient for egg whites as many children have allergies to eggs and/or parents aren't comfortable using any type of raw egg in a dessert that won't be cooked.
According to several reputable websites, including Chowhound and David Lebovitz (who creates a ton of ice cream recipes), the key to a softer sorbet is increasing the amount of sugar and adding a thickening agent like gelatin can help achieve the right consistency.  Keeping this in mind, here is my recipe for Kool Aid Mixed Berry Sorbet:
Recipe: Kool-Aid Mixed Berry Sorbet
Ingredients
1

package of Kool-Aid Mixed Berry Drink Mix

unsweetened

1/2

cup

sugar

1

package of vegan gelatin

I use Natural Desserts

3

cups

water
Instructions
Combine the drink mix with the sugar and water until dissolved

Dissolve the gelatin in cold water by mixing it (do not let it dissolve on it's own or it will solidify quickly)

Add gelatin mixture to drink mixture and stir until combined

Run through your ice cream maker, according to the manufacturer's directions
The gelatin worked well to keep the mixture soft after I ran it through the ice cream maker but I still recommend eating it once made.  If you have a freezer set to very low temperatures (like we do), you'll want to pull it out a few minutes before consuming so that it's soft. As far as sugar is concerned, I used half since I'm always trying to lower the sugar content of desserts.  After tasting it, I felt like it was appropriately sweetened and my kids happily enjoyed a serving without complaint.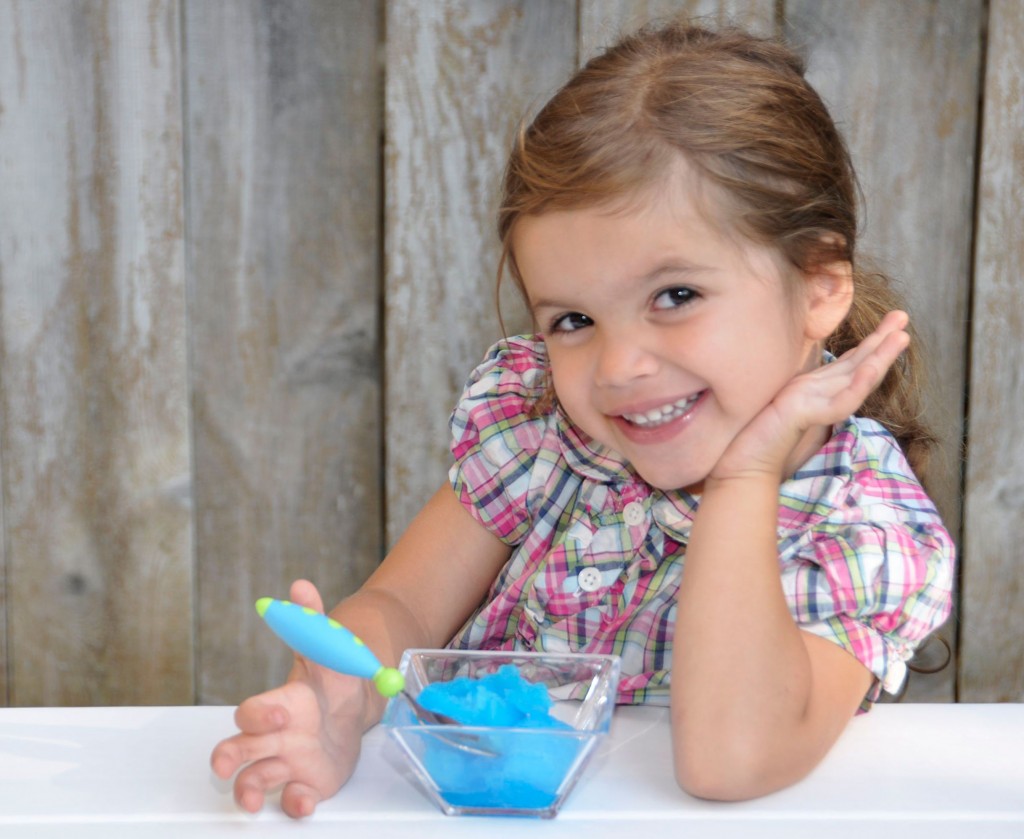 Overall, my kids enjoyed this recipe since it's cool, refreshing, colorful and appropriately sweetened. Interestingly enough, there are a ton of things you can do with Kool Aid including crafts. For ideas and inspiration, visit see.walmart.com/summercreations
This summer, Kool Aid, in partnership with Nickelodeon's Big Time Rush, is hosting a contest for fans to win 2 VIP tickets to one of 37 concerts across the country, an autographed tee, and a meet and greet/photo opp with the band.  To enter, simply upload a photo of your "cool" Kool Aid creation to see.walmart.com/summercreations to enter for your chance to win.
And, if you have a tween or teen fan, you can purchase four tickets to a Big Time Rush Concert for just $50 by using the unique code you'll receive when you purchase $6 worth of Kool Aid products. You'll need to use the free Shoparoo app on your smart phone or visit Shoparoo.com to upload an image of your Walmart receipt to receive the code.  Tickets can then be purchased at Walmart Ticket Master kiosks, at TicketMaster.com, or by calling 800.745.3000.