Learning how to can opened up a whole new way for me to use fruit, particularly when it's in season and in abundance.  While we enjoy and regularly eat fresh fruit as is, we also like to incorporate it into dishes and I've been dreaming up ideas for fruit jams, preserves, and jellies.  A little over a month ago, I shared my very first all-natural recipe for blueberry preserves and was surprised that I could achieve the flavor and consistency I wanted without using pectin.  Since we're heading into cherry season, which can be a very short period of time during the summer months, I thought I would attempt a fresh cherry jam.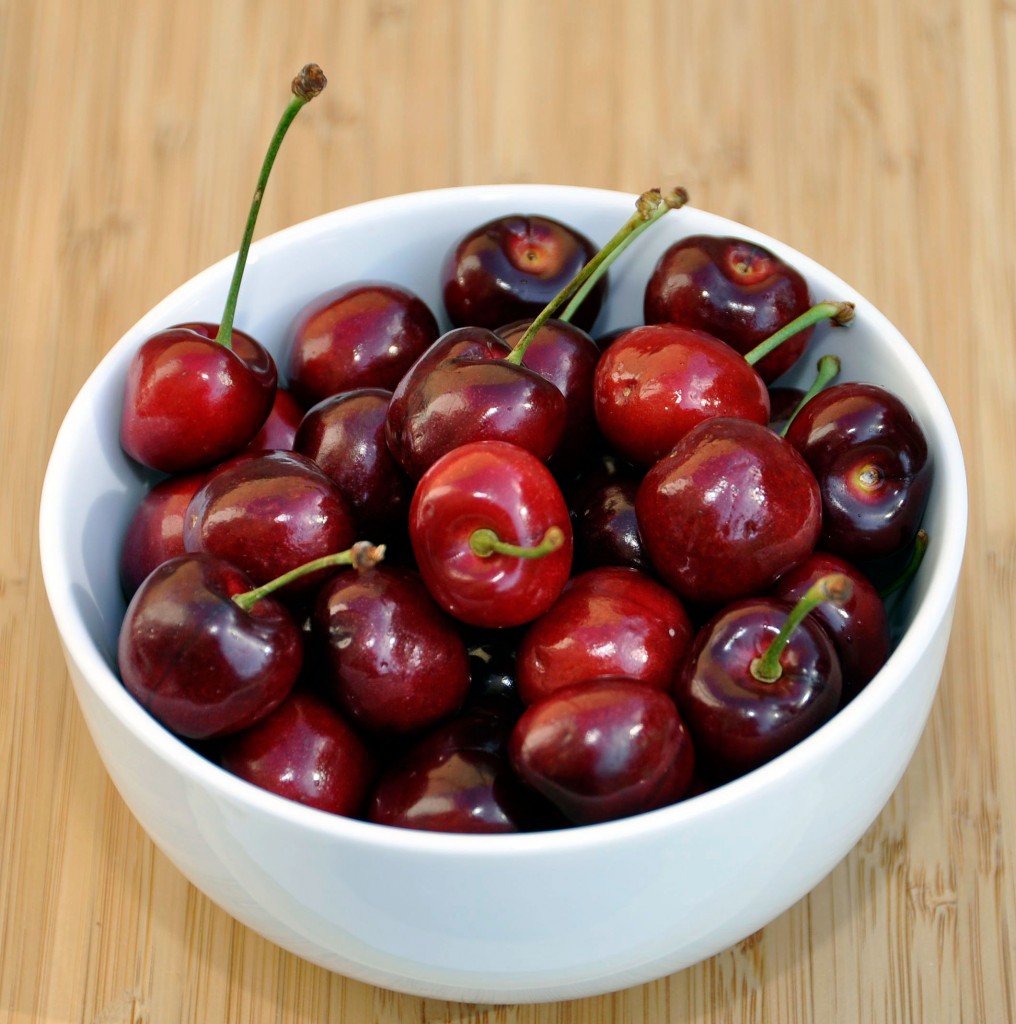 There are several different varieties of cherries available, but Bing Cherries are the variety you'll likely see in your local grocery store. In California, our season runs for six weeks so it makes sense to stock up and then preserve them.  Since we don't buy cherries very often, I thought I would share some of the tips I learned while doing a bit of research.
How do I select cherries?
According to Villa del Sol, a u-pick cherry farm north of Los Angeles, the ideal cherry is firm, plump, and shiny with green stems.  Try to avoid cherries that are soft or contain brown spots.
How do I store cherries?
Like many fruits, cherries should be refrigerated in the coldest area once purchased and can be kept fresh for up to 10 days.  Cherries left in the sun or in warm areas will go limp.
How do I pit cherries?
From my experience, pitting cherries can be take some time and is frequently messy.  While I haven't used one, the next time I work with cherries, I'm going to use a cherry pitter, available on Walmart.com.
Why should I eat cherries?
Not only are cherries fat, sodium, and cholesterol-free, they provide a wonderful source of fiber and Vitamin C.
Now that you're cherry-savvy, you may want to attempt this recipe for Cherry Jam: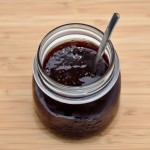 Recipe: Fresh Cherry Jam
Ingredients
1

pound

of cherries

washed and pitted

3/4

cup

organic sugar

Juice of 1/2 lemon
Instructions
In a food processor, puree cherries. Be sure to leave some chunks for a thicker consistency.

Over medium heat, cook cherries and lemon juice for approximately 20 minutes. Be sure to stir frequently to avoid scorching the bottom.

Add sugar and continue to cook until thickened. On medium heat, this should take about 5-7 minutes.

Remember that the jam will continue to thicken once it cools.
Once you've made the jam, immediately place it in prepared jars.  If you are planning to preserve the jam, be sure to place the covered jars in a hot water bath for at least 10 minutes.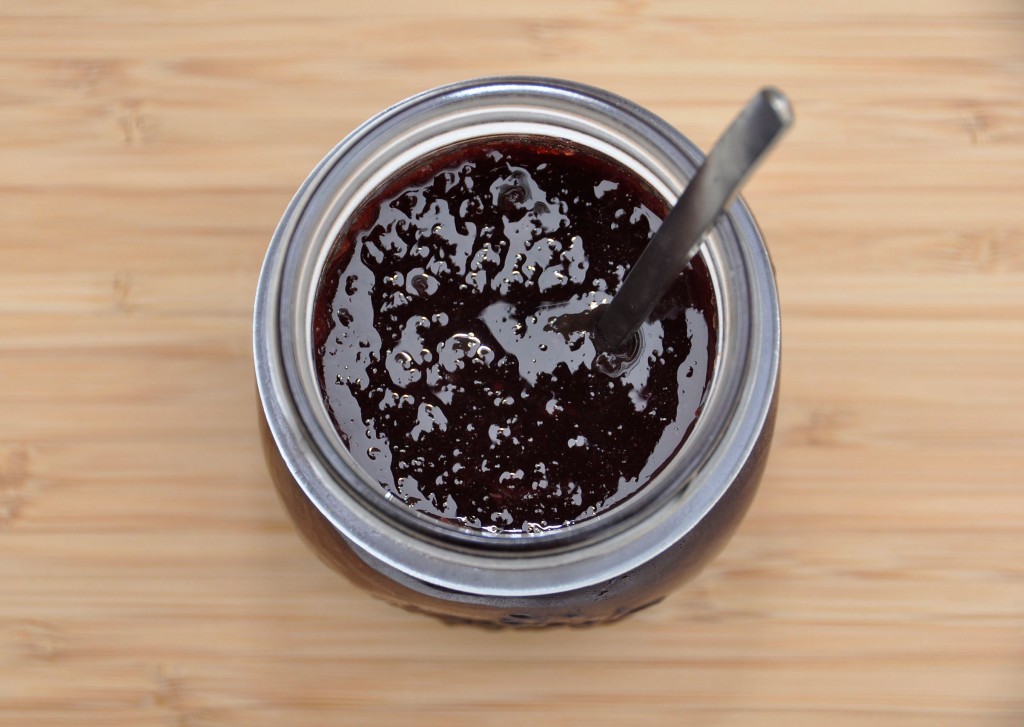 This recipe is a lot easier than I thought it would be and I love how it turned out.  As I mentioned in my previous recipe, I really like the flexibility I have to use as much sugar as desired. Lemon juice works well in place of pectin and sugar act as a preservative.  Try spicing this jam up with cinnamon, cloves, or nutmeg or mix in another fruit to diversify the flavor profile.
Cherries are now in season at your local Walmart.  One thing I will mention is that over the weekend, they were still $3.98 per pound.  I expected the price points to be a bit lower considering cherries are in season, but the quality was impressive and since we don't buy them often, my kids loved this special treat.
Perhaps you're wondering what I did with all of this cherry jam.  I saved a lot of it to liven up toast and breads, however, I ended up using some of it in a delightful recipe for cherry newtons. Later this week I'll share this easy, tasty recipe.
Images, Recipe: Rockin' Mama
Some information obtained via Villa del Sol and Stemilt Growers.
Latest posts by Caryn Bailey
(see all)