One year ago, I would have considered making a chicken or pasta dish a glorious culinary success.  Before we had children, my cooking skills were mediocre, at best.  And because my husband and I had very busy jobs where we often did not have dinner at a normal time, eating out was always our regular backup plan.
But there is something about having children that changed me. I wanted our family to sit down each night for home-cooked meals and lively conversation.  So I started experimenting, bringing new flavors togeter and creating healthier alternatives to the meals we would eat on-the-go. Dinner has become the one meal that allows us to communicate and reconnect as a family.
Earlier this week, in preparation for our evening meal, I served up some appetizers to tide my family over until dinner.  I don't typically opt for frozen or prepared foods, but Farm Rich has a recipe for Double Slice Caprese Bites that looked delicious, so I thought I'd try to recreate them.  The new Mini Pizza Slices are the main ingredient utilized in the recipe.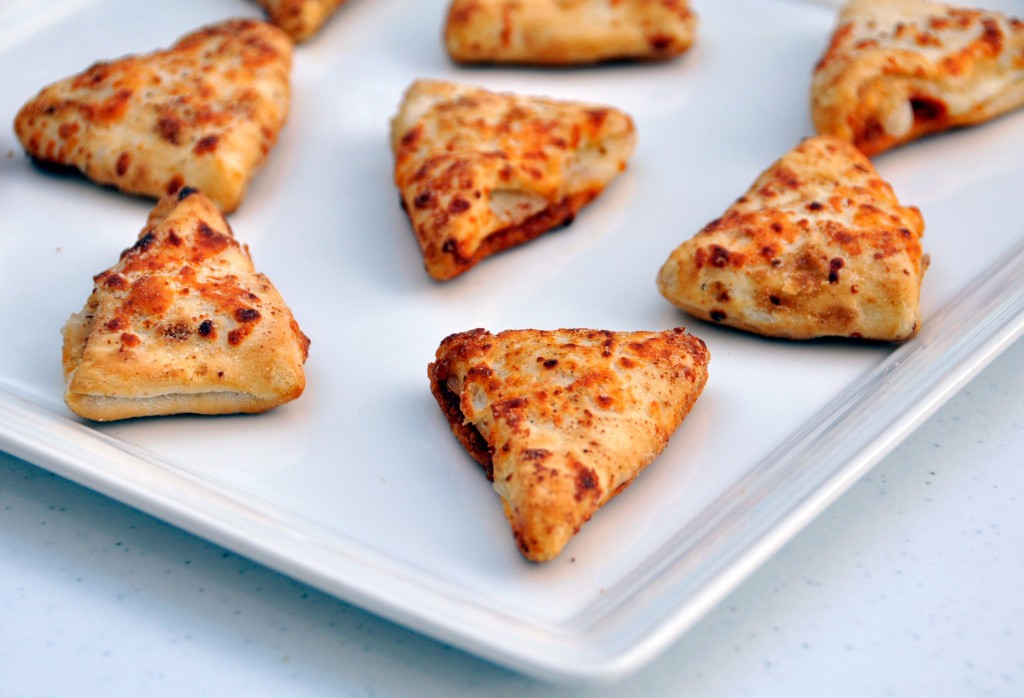 These kid-sized, bite-sized appetizers are really just a smaller version of your classic slice of pizza and are comprised of  an authentic pizzeria-style crust, real mozzarella cheese, whole pepperoni slices, and classic marinara sauce. Here is my elevated version!

Recipe: Elevated Caprese Pizza Bites
Ingredients
Farm Rich Mini Pizza Slices

Roma Tomatoes

sliced

Fresh Mozzarella Cheese

sliced

Fresh Basil Leaves

Olive Oil

Salt

Pepper
Instructions
Prepare mini pizza slices according to directions

Place 1 slice each of tomato and mozzarella chese on each pizza

Top with fresh basil

Drizzle with olive oil

Season with salt and pepper to taste

Serve immediately
The inspiration for this recipe comes from the island of Capri in Italy and is based on a salad that is traditionally made with fresh buffalo mozzarella, tomatoes, basil, salt, and olive oil.  Using the pizza slices adds a heartier dimension to these appetizers.
Before I served dinner, these Caprese Pizza Bites were gone! My family absolutely loved them and I appreciate how quick and easy they were to replicate.  One thing I do hope is that Farm Rich will introduce a meatless version for those who are vegetarians.
If you visit the Farm Rich Facebook page, you can receive coupon for answering their SuperBowl Question. Farm Rich Mini PIzza Slices are now available in the frozen section of your local Walmart.

  Recipe: Adapted from Farm Rich
Images: Rockin' Mama unless otherwise noted.