Having a child with food allergies means that I have had to get creative.  My son remembers what it was like to eat homemade macaroni and cheese and whole milk ice cream, and very often, the allergen-friendly alternatives just don't taste as good. Because ice cream is a big deal in our house, we've made it a point to have a constant supply of varying sorbet flavors so that my son can partake in our late-night indulgences.
If you've ever picked up a pint of sorbet, you'll likely notice a few things. First, it's expensive…in some instances I've seen "natural" brands of sorbet retail for over $5 a pint! Additionally, the ingredient list very often includes corn syrup, artificial colors, and artificial flavors.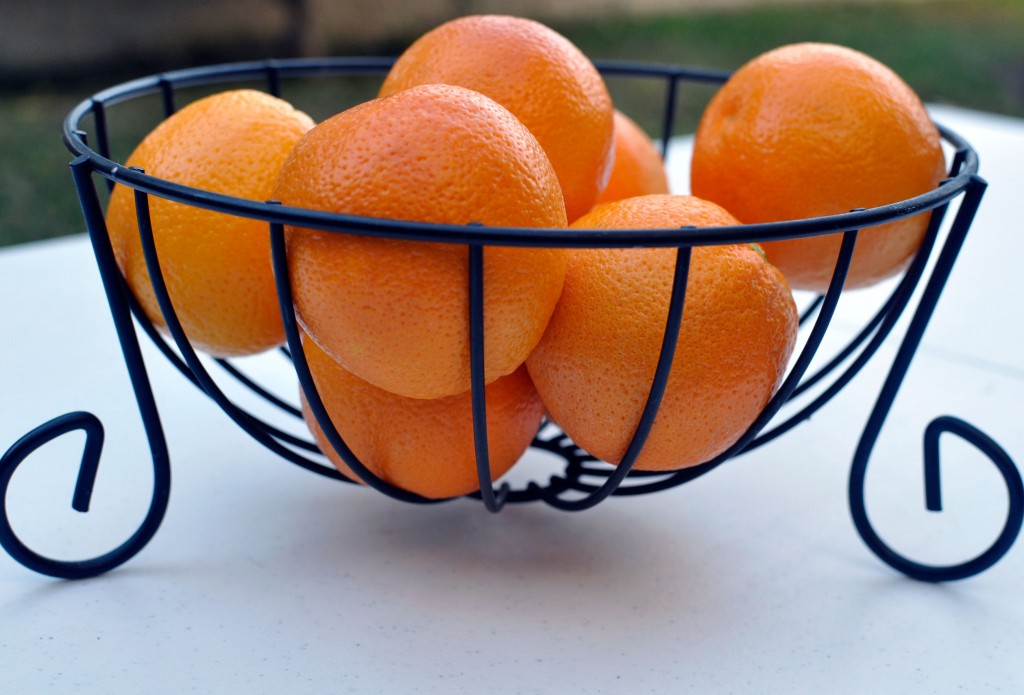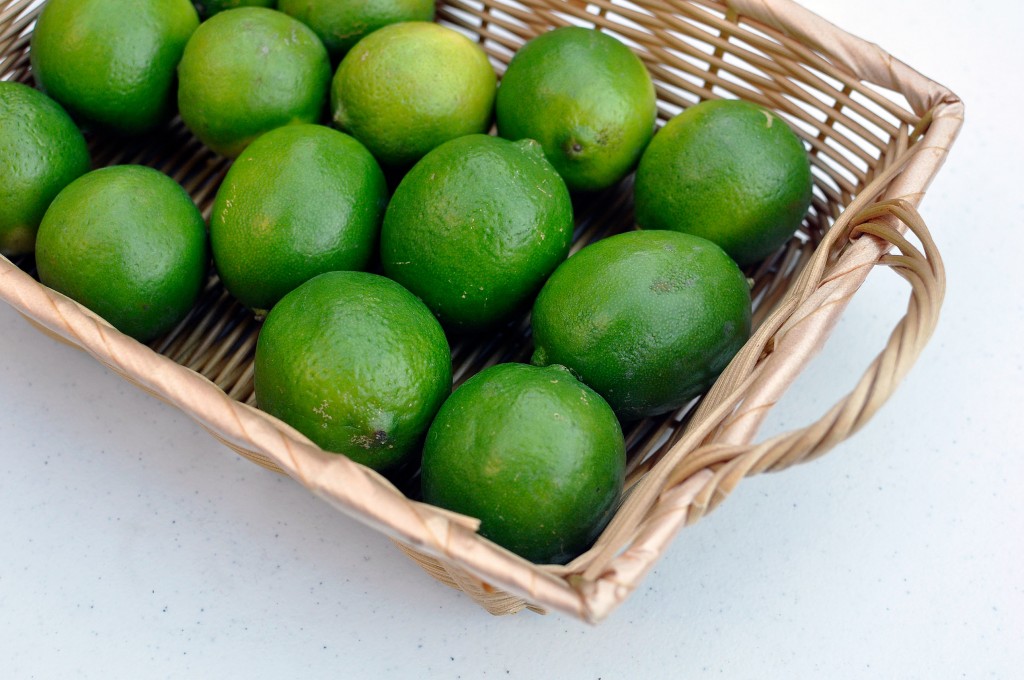 I then began brainstorming and doing a bit of research to see if I could use my ice cream maker (you can purchase an inexpensive one at Walmart) to create a homemade sorbet. What I found was that all that is really required for a delicious sorbet is the juice of your favorite fruit and a bit of sweetener.  Since Walmart is currently having a citrus celebration, I thought I'd head over to see what my local store had in stock. I picked up some absolutely delicious Blood Oranges and Persian Limes and then got to work on a fresh, homemade sorbet!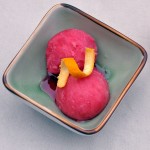 Recipe: Blood Orange Sorbet
Ingredients
10

Blood Oranges

1/2

cup

of Agave Nectar

You could cut this down, depending on how sweet the oranges are

2

Persian Limes
Instructions
Juice the oranges

Reserve a slice of rind for garnish, if desired

Juice the limes

Strain

Combine agave nectar and the juice of the oranges and limes

Chill for approximately 2 hours

Run the mixture through your ice cream maker, according to the directions

Garnish with fresh orange rind
And here is a visual step-by-step guide to re-creating this recipe at home:
Step 1: Slice oranges. Reserve rind for garnish, if desired.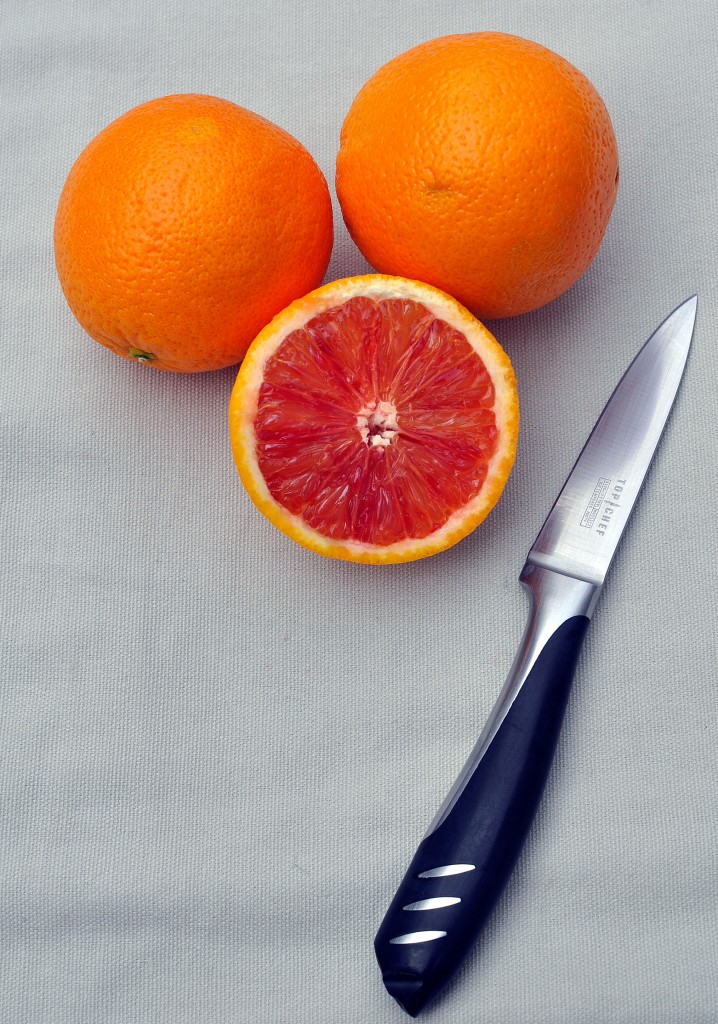 Step 2: Juice Oranges and Limes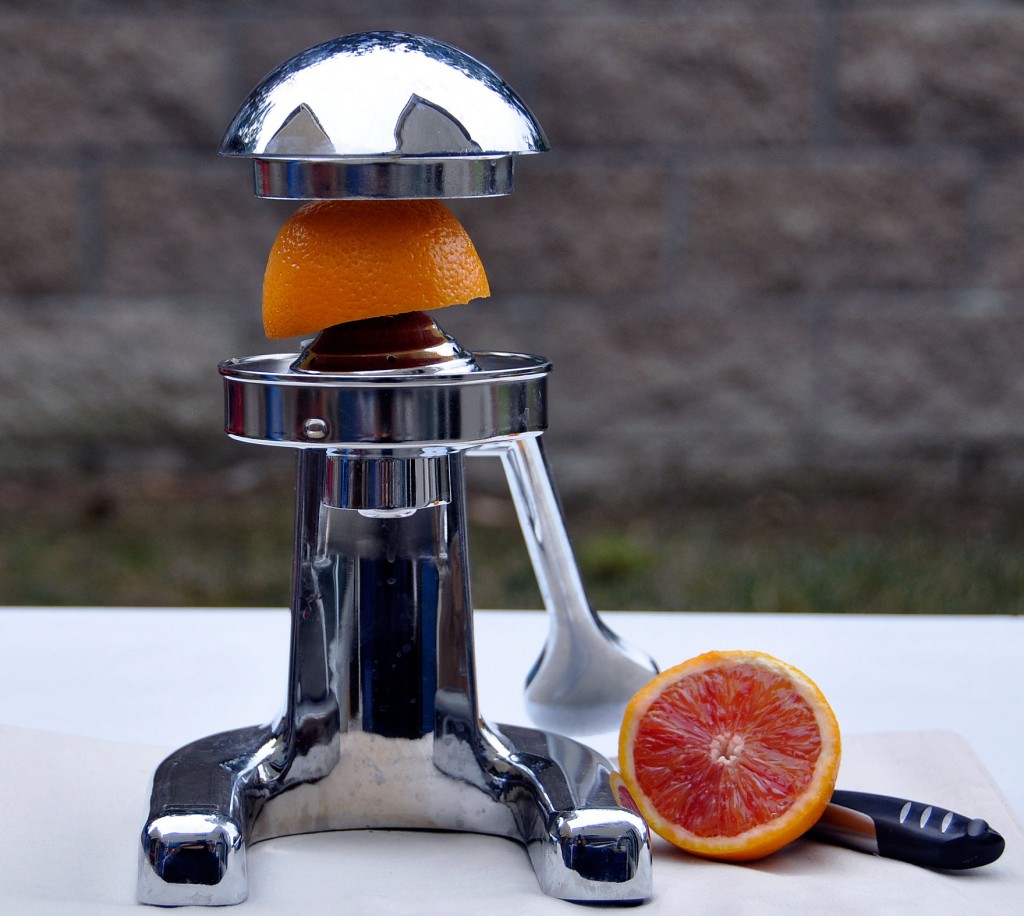 Step 3: Measure Juice and Strain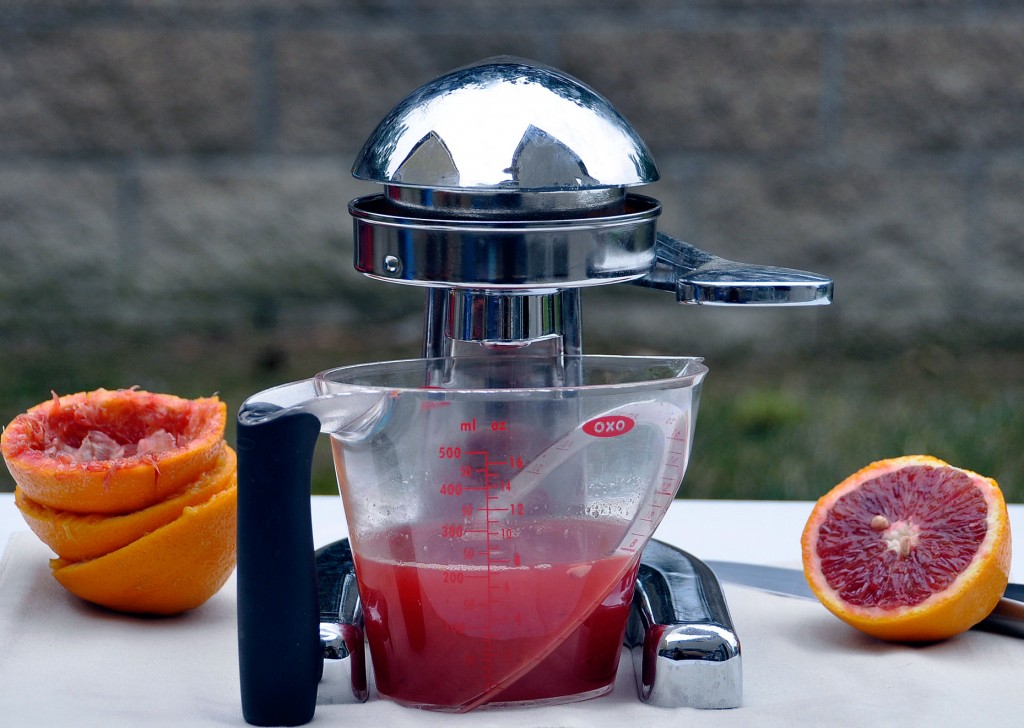 Step 4: Add Agave Nectar and Chill. Run mixture through the ice cream maker.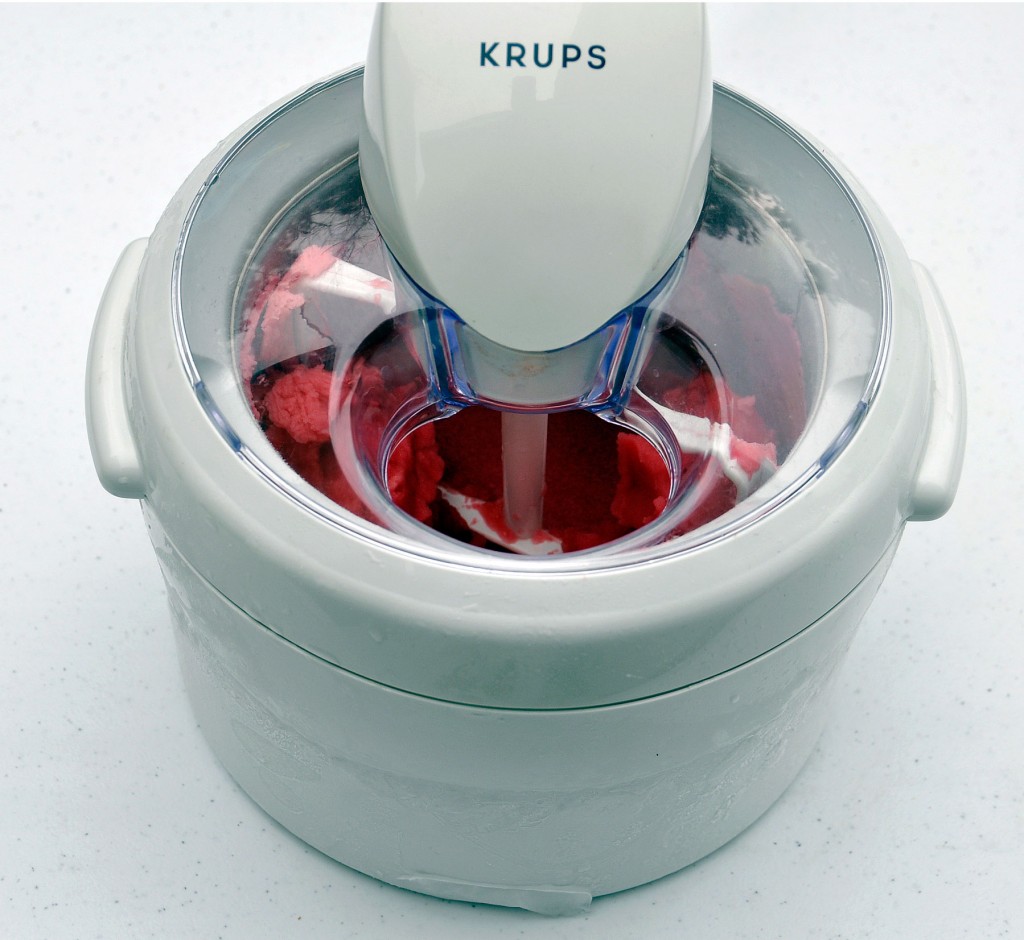 This recipe is simple, easy, refreshing, and absolutely delightful!  I was really impressed with how sweet the oranges were and how little agave nectar I needed to delight our palates.  Additionally, the color of the sorbet is incredible.  I had no idea blood oranges could produce such vibrance, without the need for food dyes.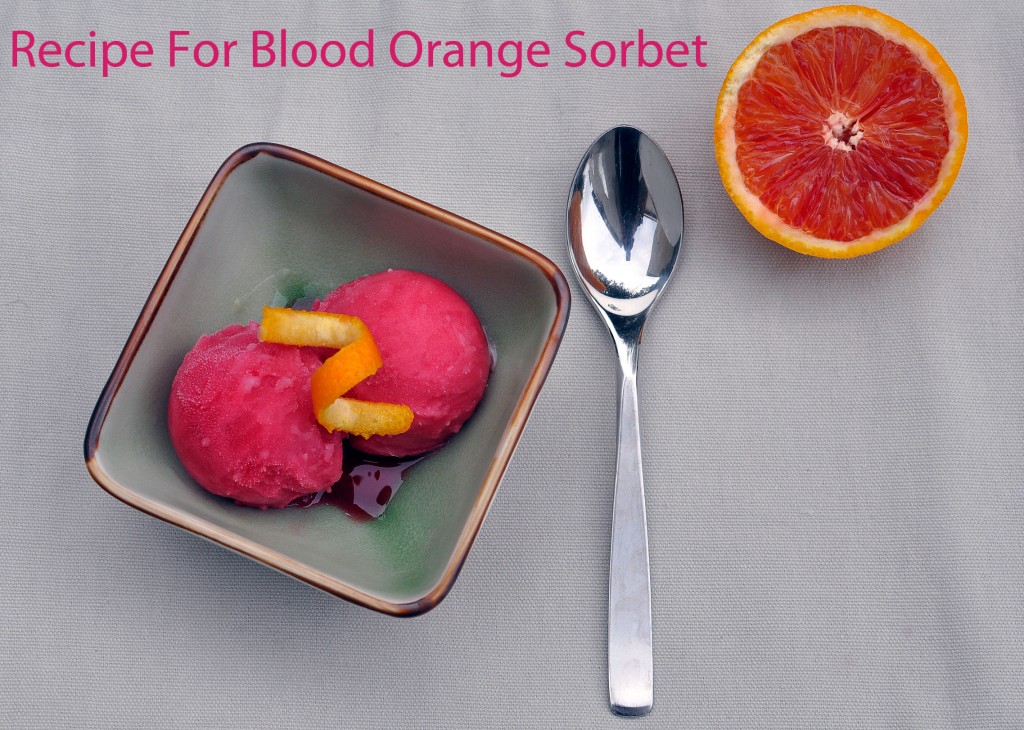 Head over to your local Walmart for their impressive selection of citrus fruits including Moro Oranges, Plummelos, Minneaola Tangelos, Navel Oranges, Cara Cara Navel Oranges, Clementines, Grapefruits, Blood Oranges, and Persian Limes.
Have you ever made homemade sorbet or ice cream? I'd love for you to share your favorite recipes!

 Recipe, Images: Rockin' Mama
Latest posts by Caryn Bailey
(see all)