Happy 4th of July!  I hope you are enjoying a beautiful, relaxing summer day with your family. Apart from watching the fireworks at our local community park, we plan to spend a relatively quiet day together that may or may not involve cupcakes and icy beverages!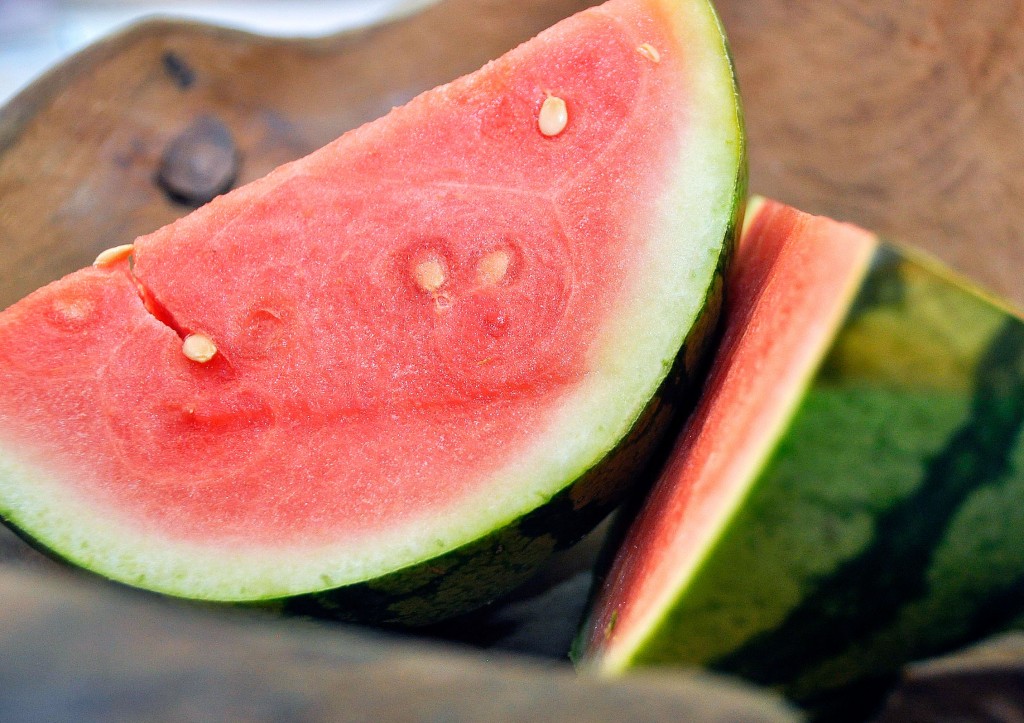 Last week, I spent two days in Fresno. I know, you're probably asking WHY?  It's hot…and dry…and mostly characterized by farms and fields.  Exactly!  The California Farm Water Coalition invited a handful of food and lifestyle bloggers to Fresno for an inside look at how our food is grown, packaged, and distributed.  We spoke with conventional and organic farmers and learned about how important water is throughout the entire process…from the field where our food is grown until it reaches us at our local grocery store.  I can't wait to share with you all I learned on the trip, but one of the things that made my head swim was the fact that it takes 100 gallons of water to grow just one watermelon.  It makes sense, given the fact that a watermelon is over 90% water, but it really put into perspective all that goes into growing our food.
One of the farmers sent us each home with a lovely personal watermelon, and since this sweet fruit is in season, I thought I'd make a Watermelon Lemonade!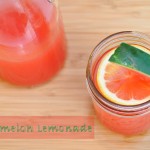 Recipe: Watermelon Lemonade
Ingredients
2-3

lemons

1

personal watermelon

2

tablespoons

Agave

Ice
Instructions
Juice the lemons and the watermelon, taking care to remove the seeds (you may strain the mixture, if desired)

Sweeten with Agave

Serve over ice

Garnish with chopped watermelon, lemon, or mint, if desired
I am a huge fan of homemade lemonade because I prefer controlling how much sugar it contains (most store-bought lemonades are too sweet and don't contain nearly enough lemon).  By sweetening this lemonade with watermelon, you'll likely cut down on the amount of sweetener needed.  I prefer a tart lemonade, so you may want to taste and then adjust the amount of agave nectar to your preference.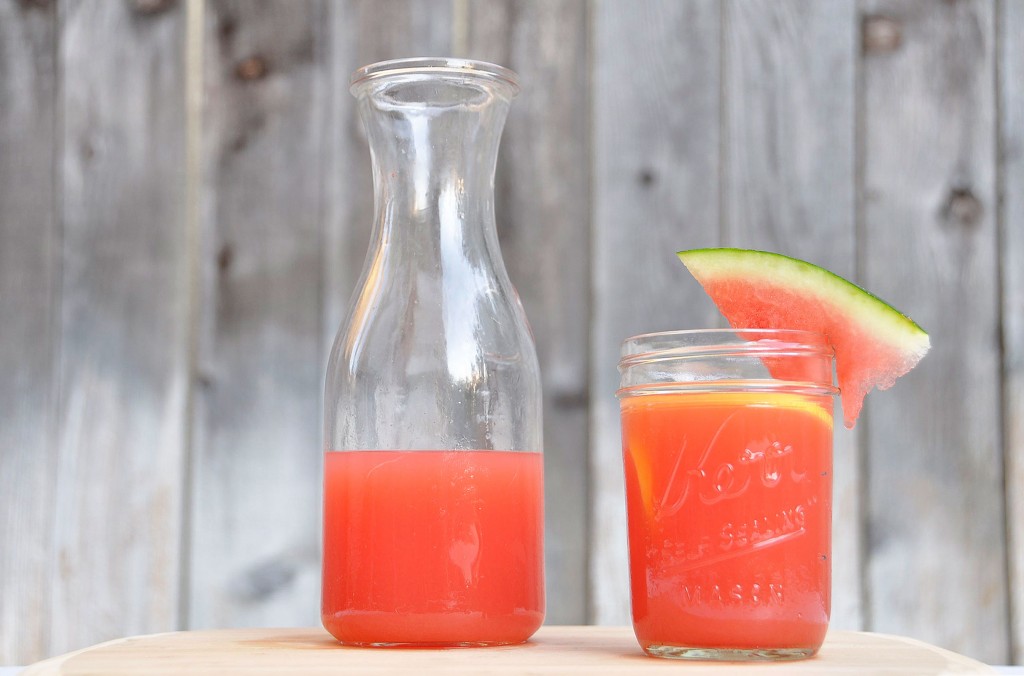 My children downed this before I could even make a second batch.  It had the perfect blend of sweet and tart flavors with a watermelon essence that wasn't overpowering.
*tip* Juicing the watermelon was very time-consuming. You can blend the watermelon and then run it through a fine strainer, but you'll likely have a thicker lemonade.
What is your favorite summer drink? I'd love to share ideas in the comments section!
Recipe, Images: Rockin' Mama
Latest posts by Caryn Bailey
(see all)