Children love to be read to.  I remember reading book after book after book during the early weeks of my daughter's pregnancy when I was too sick to do much of anything.  My son is getting to the point where he'll pick up one of the many books we've been reading for the past three years and tell the story out loud.  He's not reading yet, but he's definitely moving in that direction.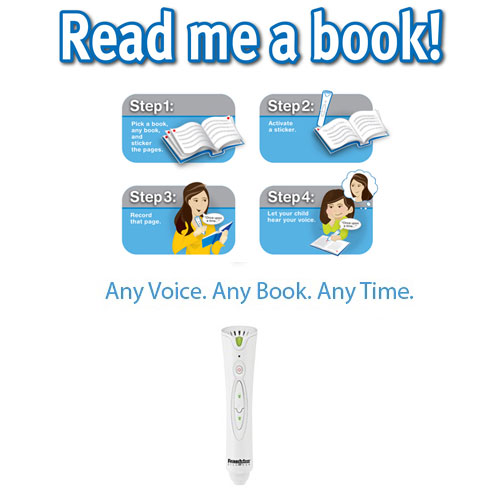 Now that my time is divided between two children, a husband, a household, and a job, I don't have endless hours to read to my son (although I wish I did!).  However, my son can listen to me read his favorite stories with Franklin Electronic's new Anybook Reader.  This interactive reading device allows you to record any book in your children's library, so he/she can listen to you read the story while you're away.  Here is a quick video demonstrating the product:

Any person can record any book for a child to listen to at any time!  Simply affix the blank stickers provided to your child's favorite book, then use the device to record the story (it can hold up to 60 hours!).  I recommend doing this in a quiet room, as it allows for a much clearer playback. Since you're recording the story, get creative…use different voices and inflections…be silly…this is your opportunity to personalize the story for your child.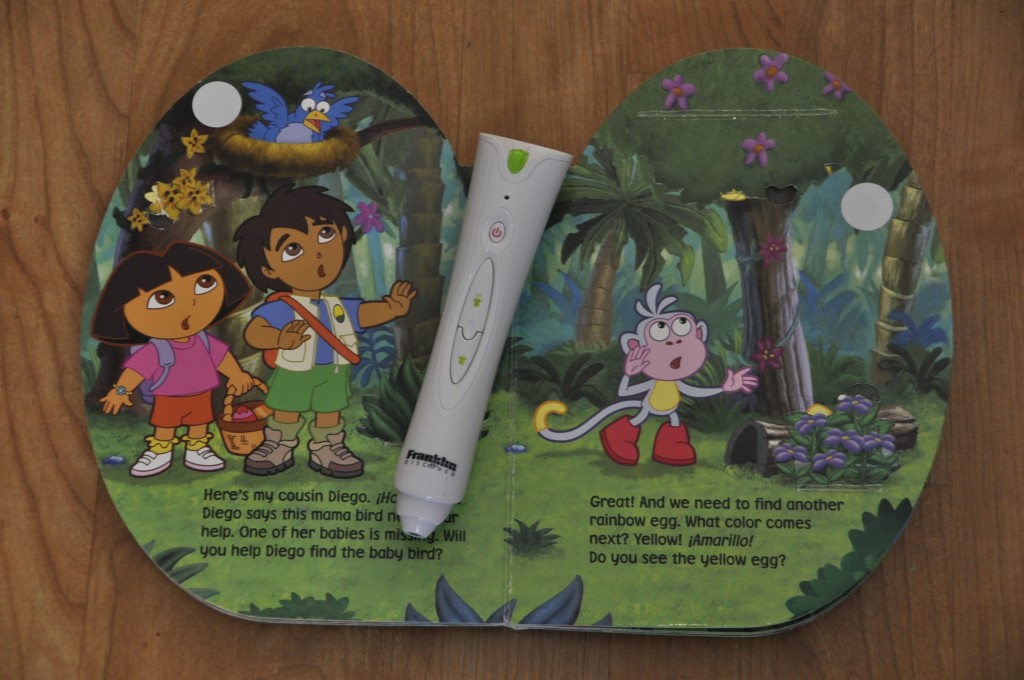 The Anybook Reader comes with a package of blank stickers and a package of stickers with a variety of designs (which can be replaced if you need more).  You won't need additional software or special books.  Simply explore your child's library, pull out his/her favorite books, and begin recording.
The Anybook Reader is available online and at retailers nationwide for $59.99 (2 double A batteries are not included).
No compensation was received for this post. A product sample was provided to facilitate this review.