My iPhone is filled with hundreds of photos from our family's visits to Disneyland. And yet, I still find myself taking photos of new, undiscovered hot spots at the parks. The newest, most insta-worthy hot spot at the resort is Pop-Up Disney, which celebrates 90 years of Mickey Mouse! Now open at Downtown Disney, this is a limited-time, pop up you do not want to miss!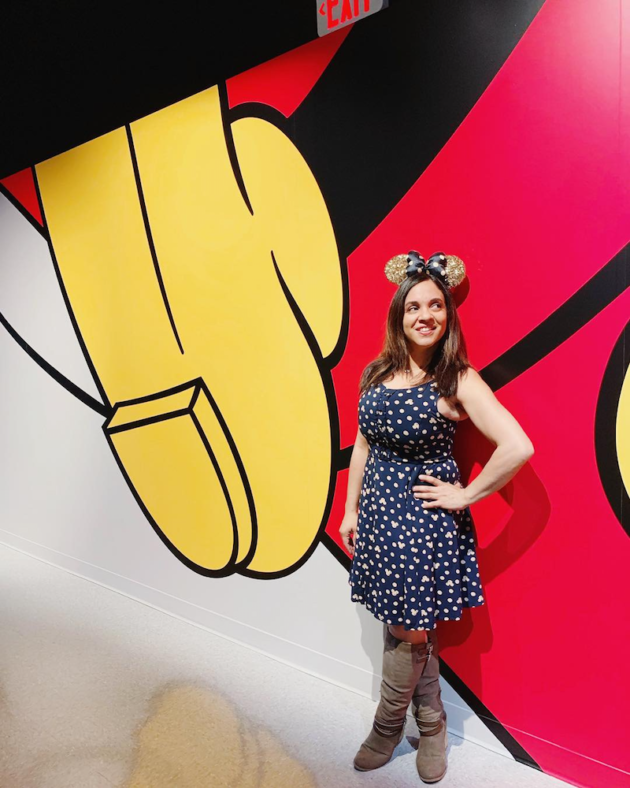 Consideration provided by Disneyland.
Pop-Up Disney
Pop-Up Disney! A Mickey Celebration opens TODAY at Downtown Disney District and offers some of the most immersive, imaginative backdrops inspired by all-things Mickey! Housed in the former ESPN Zone (the space is completely transformed), the space features 7 uniquely themed rooms, each with their own set of props, wallscapes, and more.
From the moment you enter the lobby at Pop-Up Disney, you will want to start taking photos…it is absolutely photo-worthy. You will be given a colored card which designates which group you are in. While you wait, enjoy watching classic Mickey 'toons, listen to music on Mickey-themed Beats by Dre Headphones, or lounge on Mickey-shaped ottomans. And of course, you'll want to snap a photo in front of this wall showcasing Mickey's shoes!
Mickey-Inspired Rooms
Art, photography, and all-things Mickey Mouse converge at Pop-Up Disney. Here are highlights from the seven themed Mickey Mouse rooms celebrating 90 years of your favorite mouse.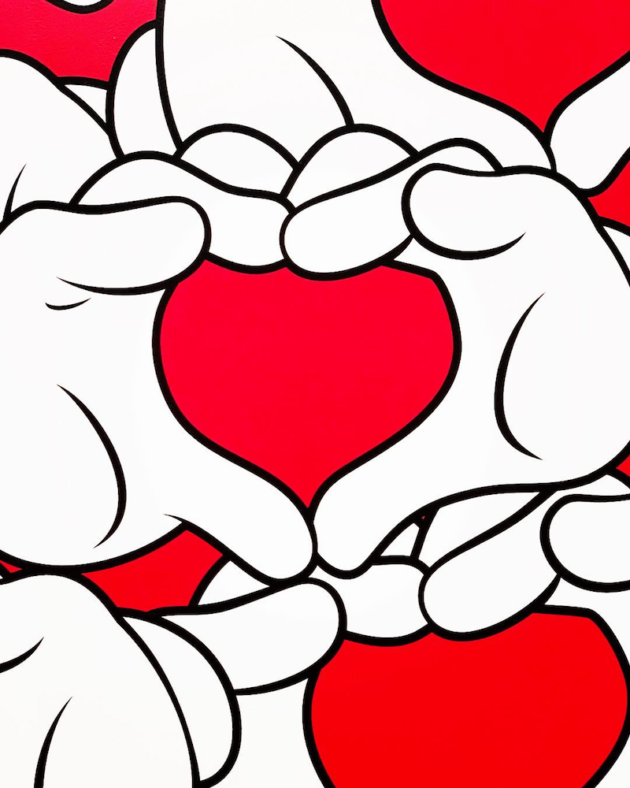 Mickey and Minnie's Love
This room celebrates the love between your favorites…Mickey and Minnie Mouse! I absolutely loved the oversized Minnie Bow-shaped sofa which makes for an awesome photo op.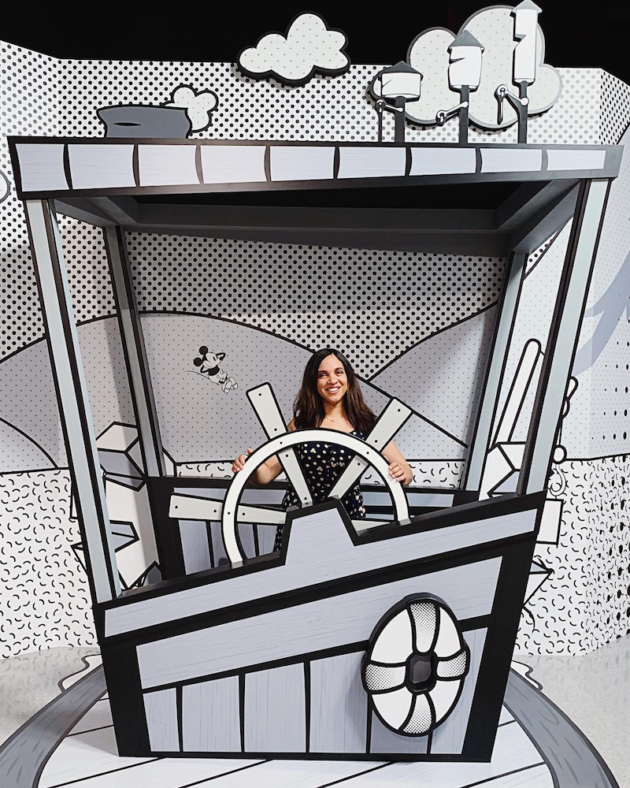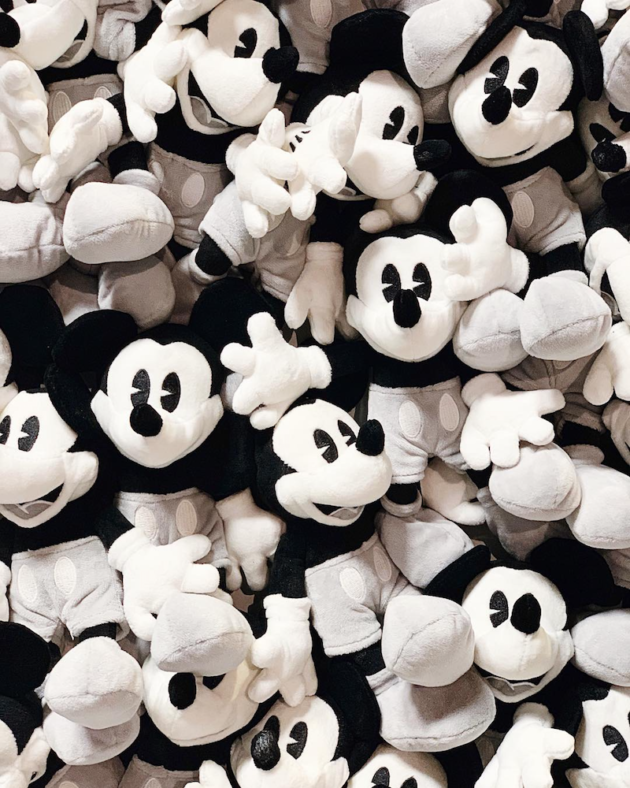 It All Started With a Mouse
I am an avid fan of Steamboat Willie, and I found this particular room to be my favorite. It brought back memories of my own childhood and how much my father and I loved Mickey and all-things Disney. The entire room is black and white and features a wall of Mickey plush. Navigate Steamboat Willie's Boat or co-pilot his plane with these fun, 2D backdrops.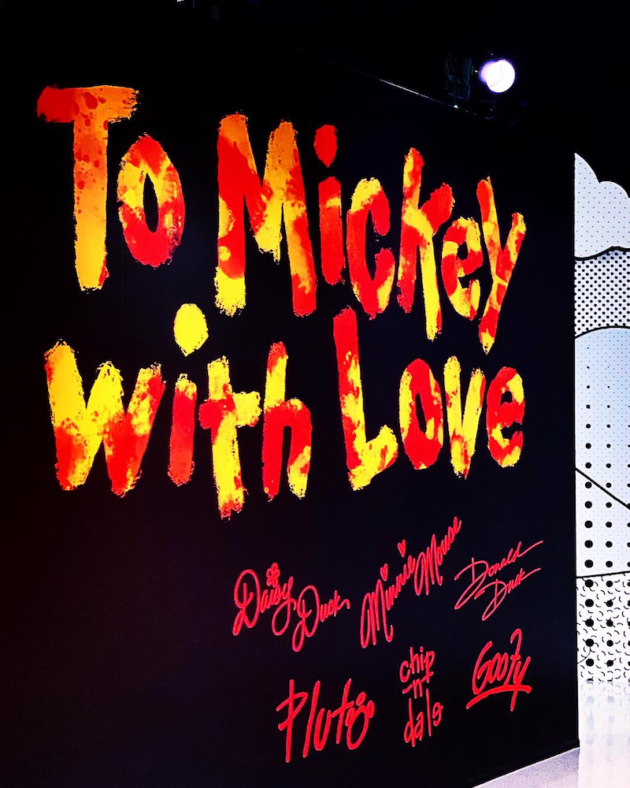 Mickey's Friendships
Mickey's BFFs have an entire pop-art room celebrating our favorite mouse. This room is vibrant and creatively depicts Mickey through Goofy's expansive friendship mural, Daisy's topiary Mickey, Chip and Dale's acorn statue, and Pluto's dog house.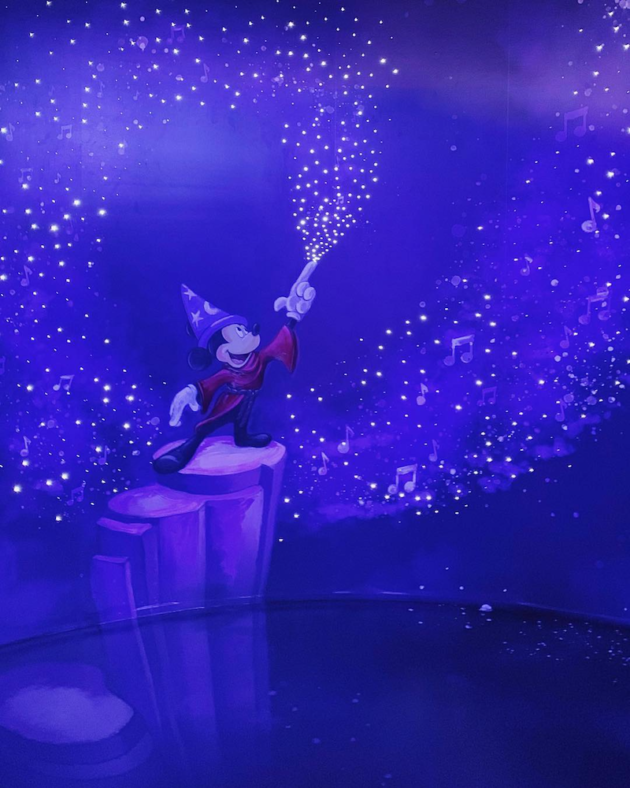 Sorcerer Mickey's Magic
Enter this room through a glowing hallway that leads to a backdrop featuring Sorcerer Mickey with sparkling stars.
Mickey Around the World
Mickey is iconic, celebrated across the globe. This particular space features both an Asian and a Latin-inspired room, and art depicting varied versions of Mickey from around the world.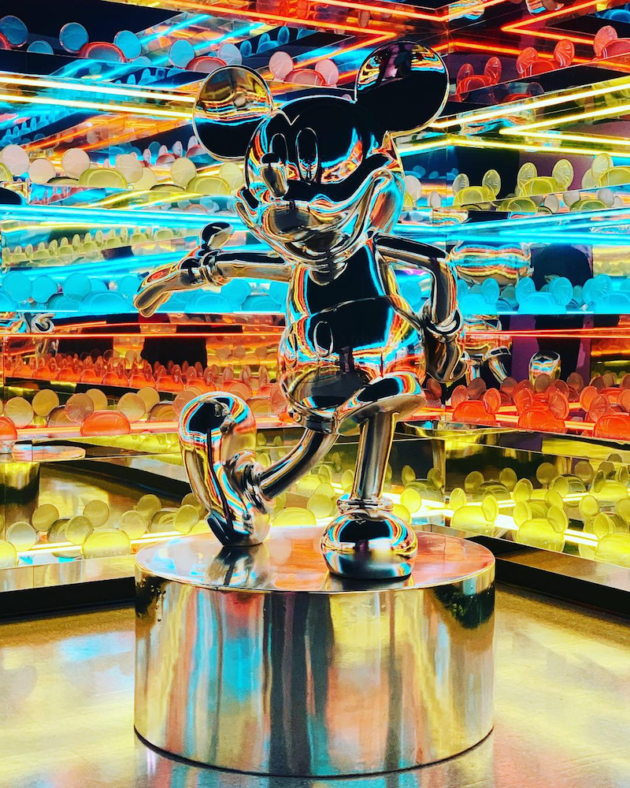 Forever Mickey
A mirrored hallway (which makes for some cool photo effects) leads you to a room which highlights a metallic Mickey statue and shelves lined with clear Mickey ears that change color with the music.
Mickey at Disneyland
You really can't go to Disneyland without getting a Mickey Bar right? One of the walls inside this room is dedicated to your favorite Disney snacks (don't worry…you can satisfy your craving at the gift shop downstairs). The room also features an oversized, clear Mickey ballon.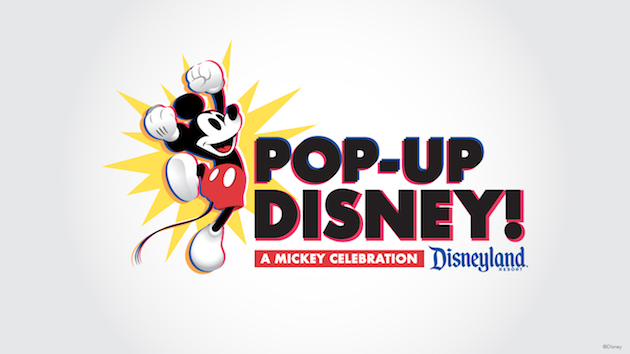 Must-Know Before You Go
Pop-Up Disney! A Mickey Celebration opens today, April 26th at Downtown Disney District. This a limited-time, separate ticket pop-up and reservations must be made in advance, online.
Pop-Up Disney! is located at the west end of Downtown Disney near the Monorail
Hours are daily from 10 am to 9 pm. The retail store is open from 10 am to 11 pm.
Admission pricing is as follows: $30 Monday through Thursday before 4 pm and $38 evenings and weekends (Monday through Thursday 4 pm to closing and all day Friday through Sunday).
Reservations must be booked online here. Guests under 3 are free. (Tickets are final sale, non-refundable, non-transferable and subject to availability)
The full experience takes approximately 1 1/2 hours.
Plan to arrive 15 minutes before your ticket time slot. Remember to allow time to park and go through security. If you miss your 10 minute time slot, your ticket will be invalid without a refund.
5-hour complimentary parking at Downtown Disney is included with admission. 3-hour complimentary parking is offered with a validation from the Pop-Up Disney retail store.
Remember that Disneyland does not allow selfie sticks or tripods. Strollers must be left outside.