For weeks ahead of our visit to Temecula, my kids asked a ton of questions about the resort who would be hosting us. Last year, they commemorated their first visit to Las Vegas, so hearing that we were staying at Pechanga Resort & Casino sparked questions about kid-friendly activities, how much swim time they would get, and whether or not they could walk through the Casino. Pechanga recently underwent an impressive expansion which added 68,000 square feet of meeting and event space, 2 new restaurants, a two-level luxury spa, a 4.5 acre pool complex, and 568 additional rooms and suites. Is Pechanga good for kids and families? Check our our guide!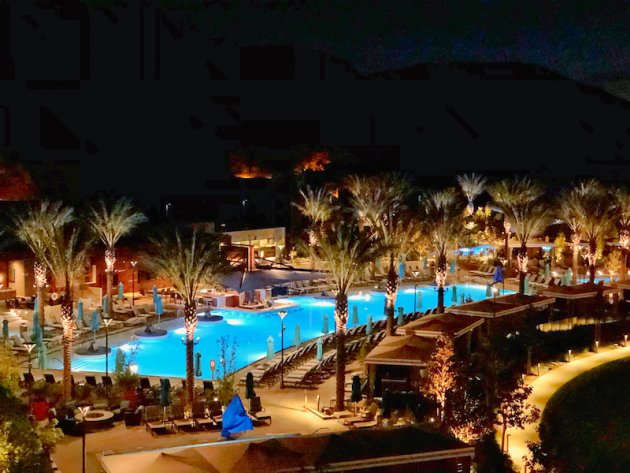 Consideration provided by Pechanga Resort & Casino. 
Pechanga Resort & Casino
Located approximately one hour from most SoCal locations, Pechanga sits in the Temecula Valley and is the largest resort/casino on the West Coast. The resort finds its roots in the Pechango Ban of Luiseño Indian, who have called the Temecula Valley home for over 10,000 years. The first gaming facility opened in 1995 and expanded over the years to include its present-day hotel, spa, and golf course.
For many, gaming is the draw. Their casino floor spans 200,000 square feet and is larger than any resort/casino in Las Vegas. But even if you do not gamble, Pechanga offers an expansive selection of activities and experiences for the whole family.

Accommodations
Even before you arrive at Pechanga, you get a sense of how massive the resort is based on the number of traffic lights crossed before approaching the new Resort Tower. This new tower exudes luxury, and feels more like what you would expect at a five-star hotel. The glass-enclosed atrium is open and welcoming and boasts a beautiful chandelier-like rain curtain.  The tribe's Native heritage seamlessly integrated into the architecture and motif while Native American art installations and artifacts can be seen throughout the resort.
If you are traveling with children, I highly recommend staying in the Resort Tower, which offers spacious rooms, ample smoke-free spaces, and access to the new pool complex The Cove.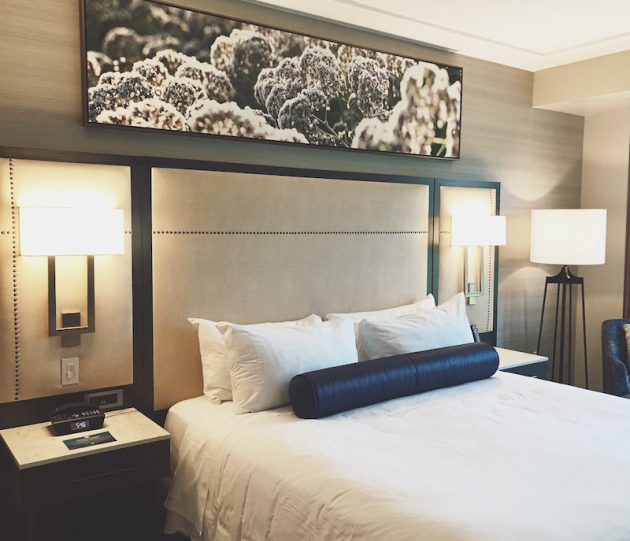 The latest addition to Pechanga includes 568 rooms and suites including their Deluxe Rooms, Junior Suites, Corner Suites, Deluxe Rooms with an Open Air Patio, and Corner Suites with an Open Air Patio. Each room includes the following amenities:
55" and 65" flat screen TVs
8 USB charging ports
HDMI cable
Room Cast to stream personal content to in-room flat screen TVs
Free WiFi
Eco-friendly smart lighting that turns room brightness down 70-percent when not in use
Button-controlled hotel service and do not disturb indicators that instantly alert housekeeping staff remotely
Plush robes and slippers
Keurig coffee makers and coffee
Mini bar
24-hour room service
Molton Brown bath products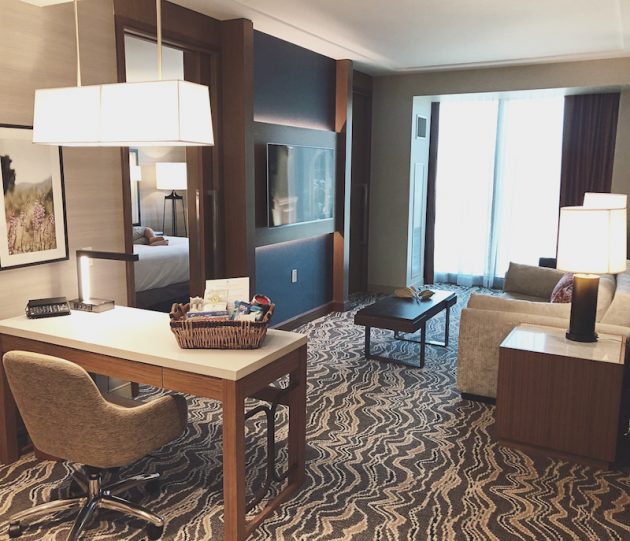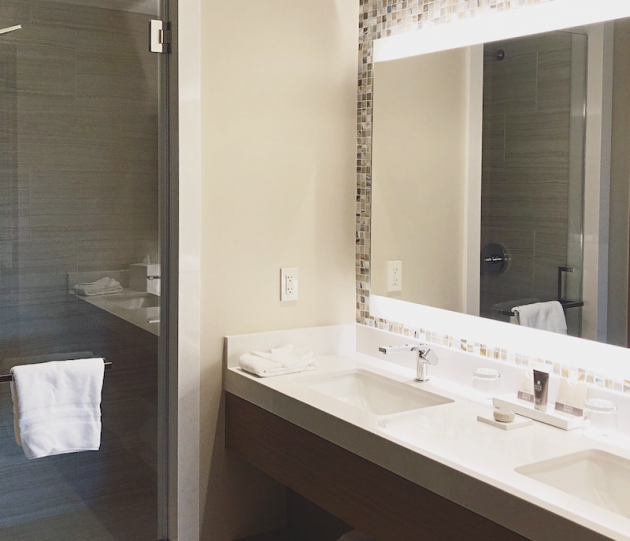 We stayed in one of the brand new Junior Suites, which features a bedroom with a King Bed and a living room with a couch that folds out into a bed. This spacious room is ideal for families of 3 or 4, since it offers parents their own separate sleeping space. Each room includes a flat screen TV, which was perfect for catching up on my Netflix favorites while the kids watched their favorite tween shows. With plenty of space to play, relax, or even work, the Junior Suite offers comfort and luxury.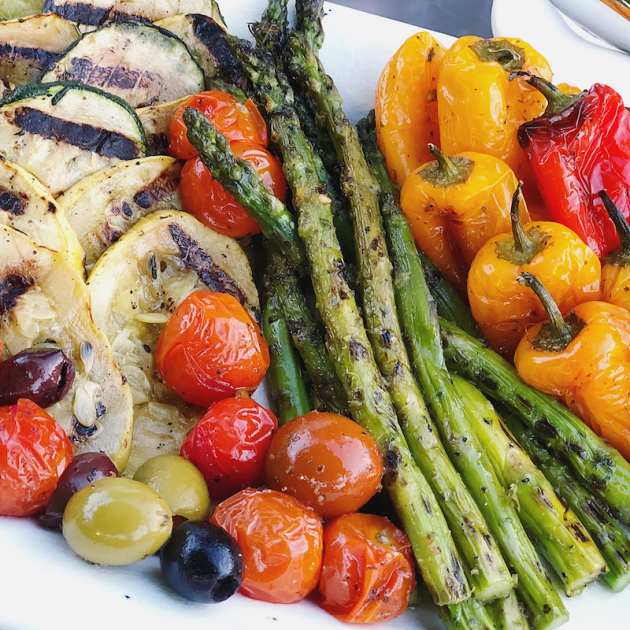 Dining at Pechanga
Given Pechanga's expansive size, I knew that dining would be a culinary experience. The resort boasts 20 on-site bars and restaurants, so you can enjoy nearly any cuisine you can dream of without ever leaving the premises.
The Lobby Bar & Grill and Coveside Grill are the restaurants added during the latest expansion.
The Lobby Bar & Grill is headed up by Chef Jose Mendoza, who's California bistro concept features fresh, sustainable, locally-sourced ingredients. The dishes are best described as a fusion of American, Mexican, and Asian-inspired cuisine. In addition to serving breakfast, lunch, and dinner, the restaurant hosts Sunday Brunch and Dinner and A Laugh.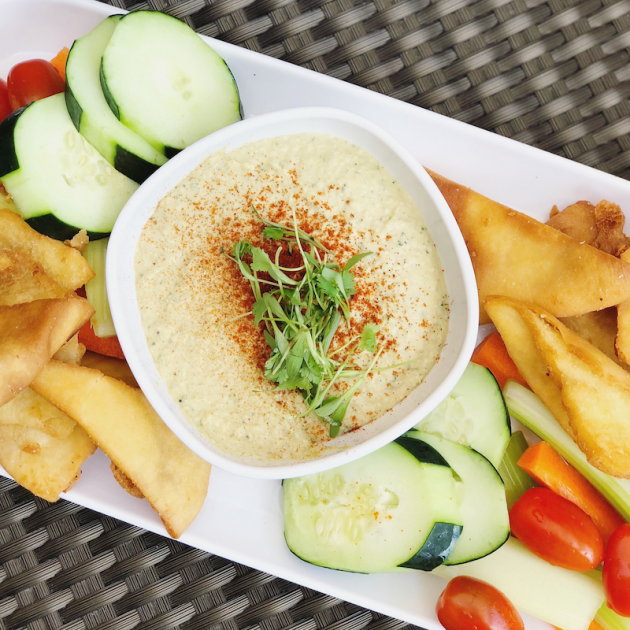 Temecula enjoys sunshine most days of the year, so spending ample time at the new Cove is a must! The opening of Coveside Grill means families do not have to leave the area to fuel up. The full-service restaurant is located inside the new pool complex and serves everything from salads and sandwiches to ice cream sandwiches and cheesecake on a stick. Adults can also enjoy a variety of mixed drinks prepared by resort mixologists including margaritas, martinis, and mai tais.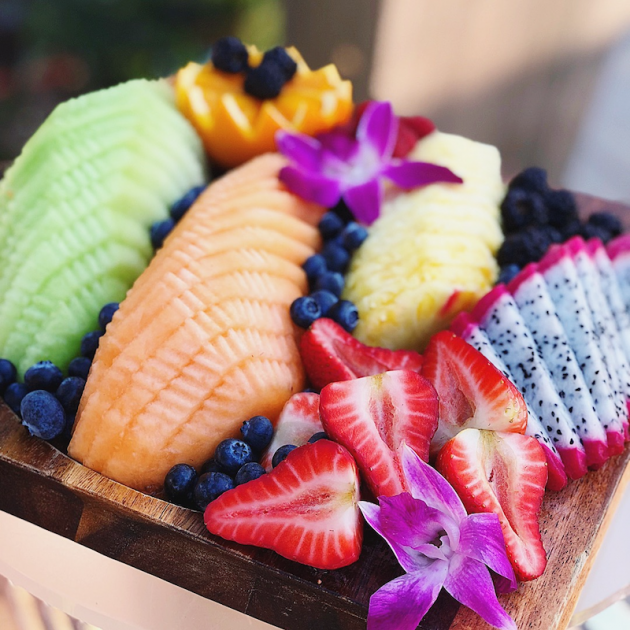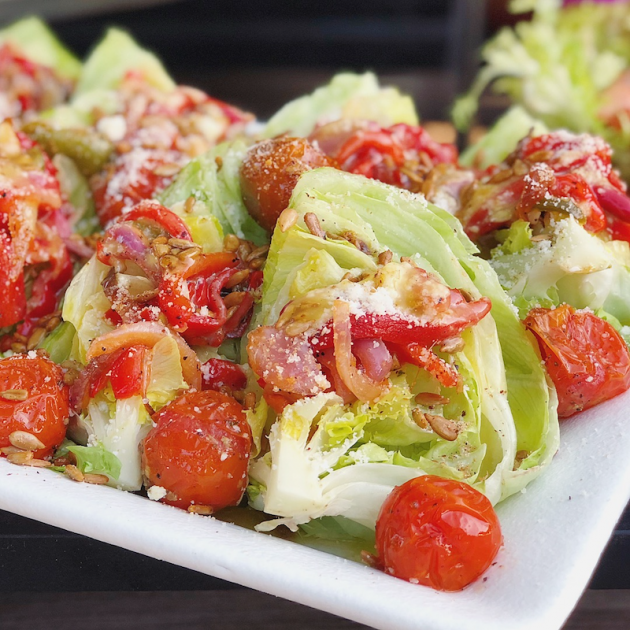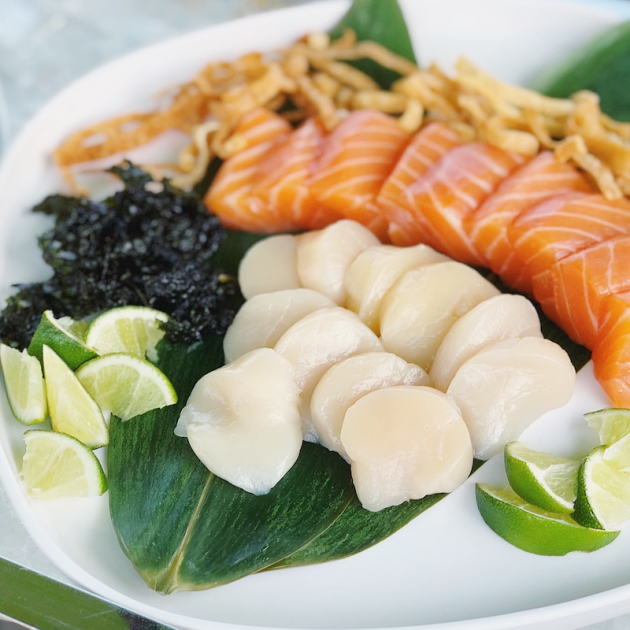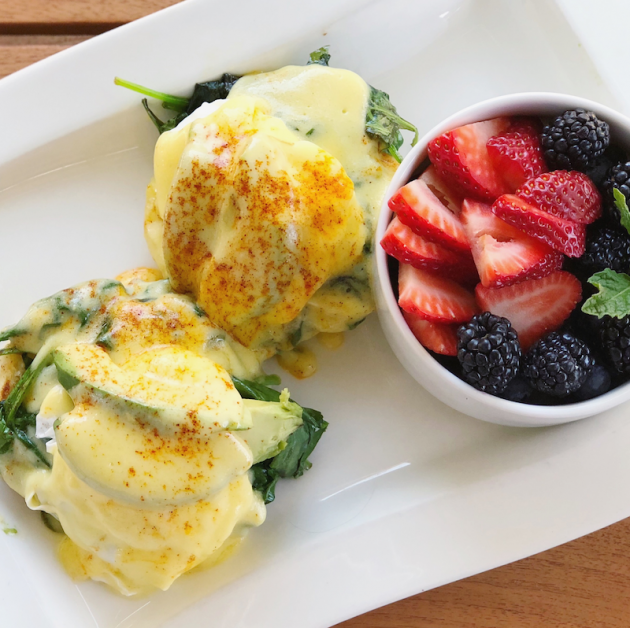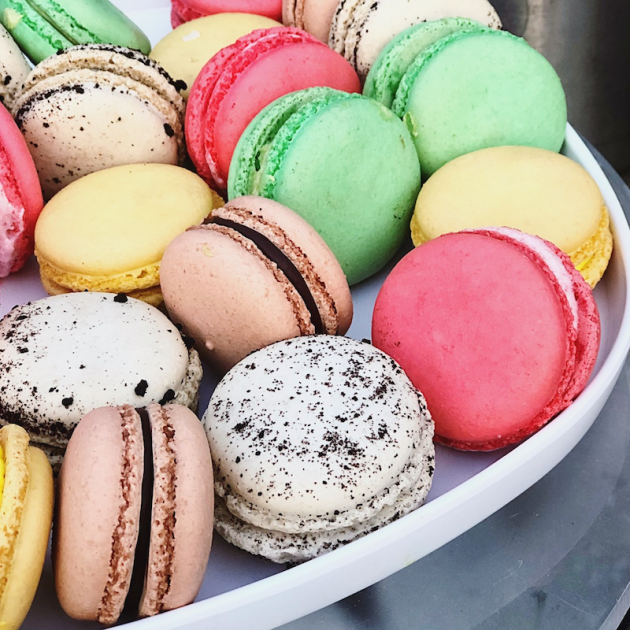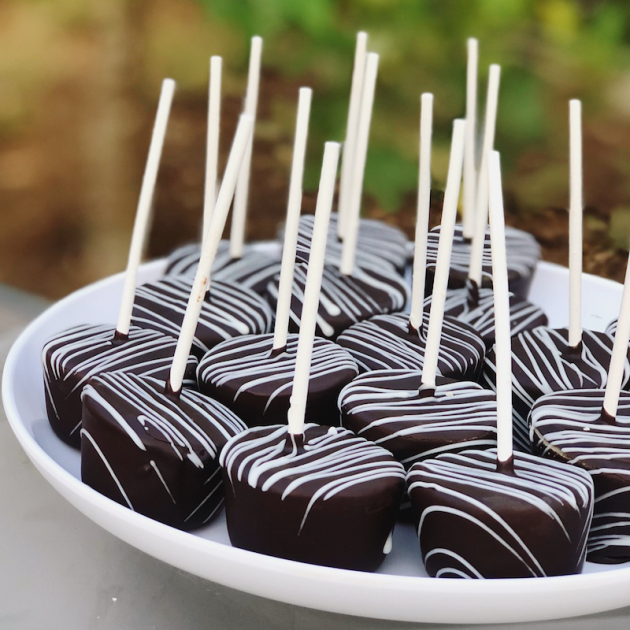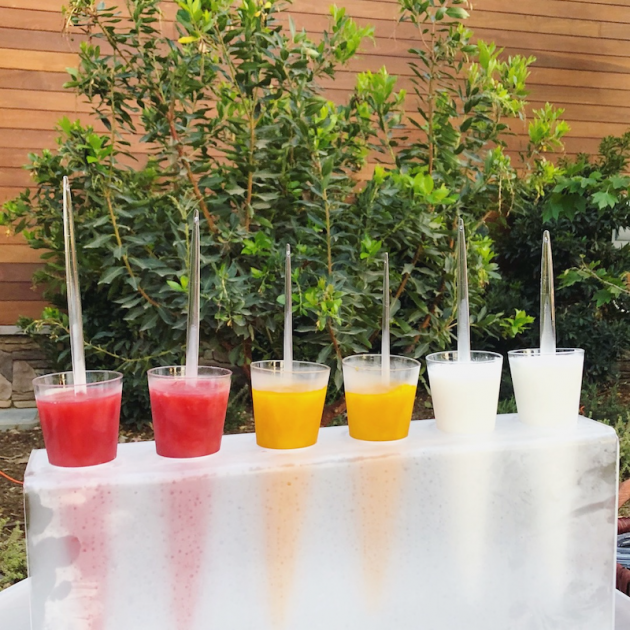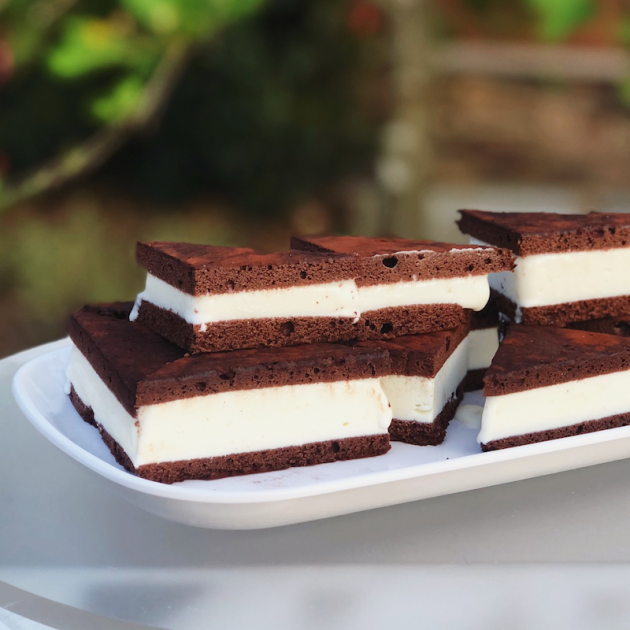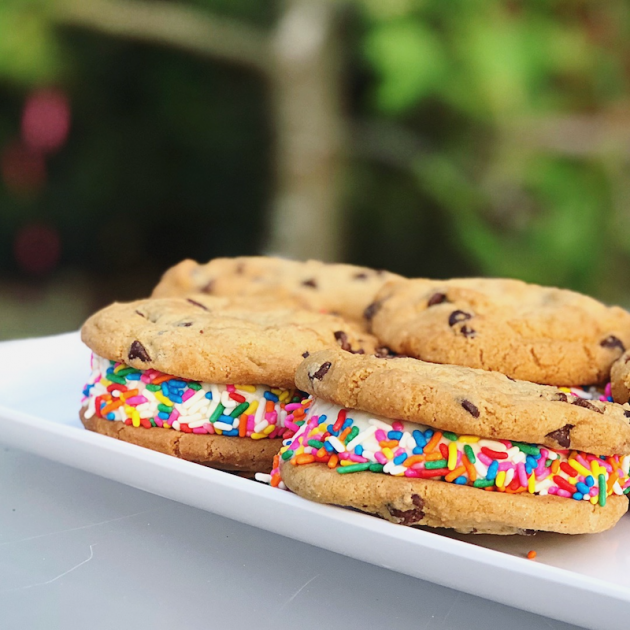 Whether you are looking for Filet Mignon, Alaskan King Crab Legs, Sashimi, or Ossobuco, Pechanga Resort & Casino is your go-to for an outstanding culinary experience. And if you prefer to get a "taste of Pechanga, dine at their Buffet, which offers both American and International cuisines.

Spa Pechanga
Is it really vacation without a visit to the spa? : ) If you are in need of relaxation and rejuvenation, a visit to Spa Pechanga is a must. Boasting 17 treatment rooms, a private pool with cabana massage service, a state-of-the-art fitness studio, a dedicated spa pool, two indoor hydrotherapy pools, and a hair, nail, makeup, and barbering salon, the spa is massive at 25,000 square feet.
The spa menu includes everything you might expect such as massage and skin care. What is unique about Spa Pechanga is the fact that they incorporate the native Pechanga people's floral healers such as white sage lavender and prickly pair into their face and body treatments.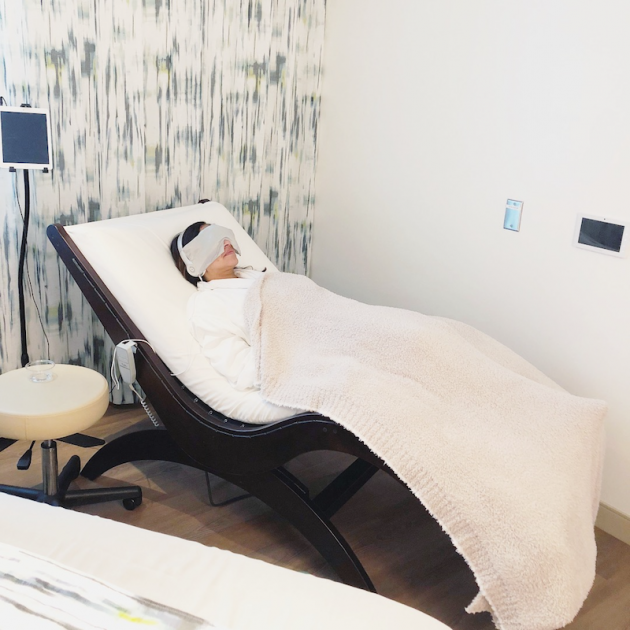 I opted for the Waves of Sounds Massage with a Rosemary Foot Reflexology enhancement and I felt more relaxed than I have in a very long time. This particular massage is unique in that you begin the experience in a special chair with a set of headphones emitting sounds to help relax you. The remaining time is spent on a full-body therapeutic massage.
Enhancements are wonderful for complementing your spa service. My chosen reflexology included techniques designed to stimulate specific points on the feet to achieve balance. Admittedly, I do not remember much because by that time, I had already dozed because the entire experience was very relaxing.
Spa Pechanga also offers a unique Aromatherapy Bar Session where you work with a specialist to create your own signature scented body scrub or essential oil. Our family really enjoyed this session and each of the body treatment we created was a unique expression of our individual moods.
If you plan to enjoy more than one treatment during your stay, one of their packages might offer the best value.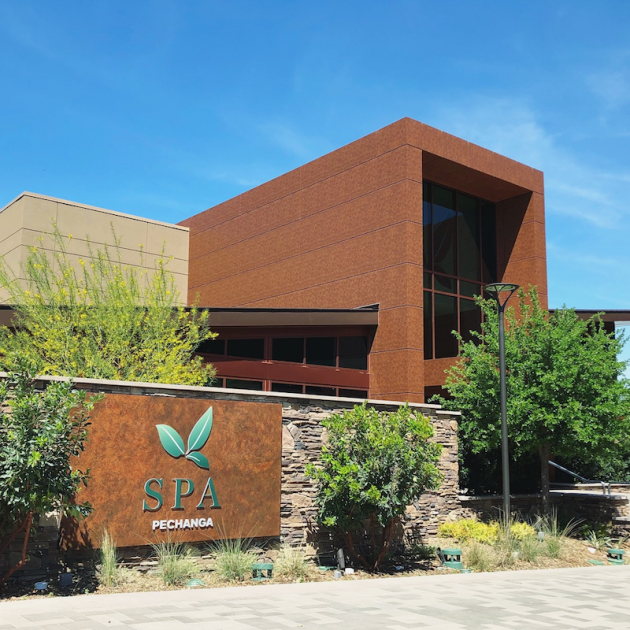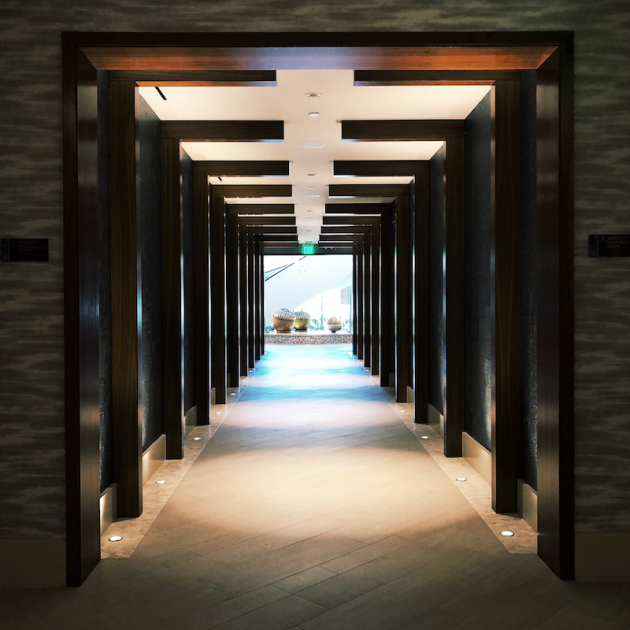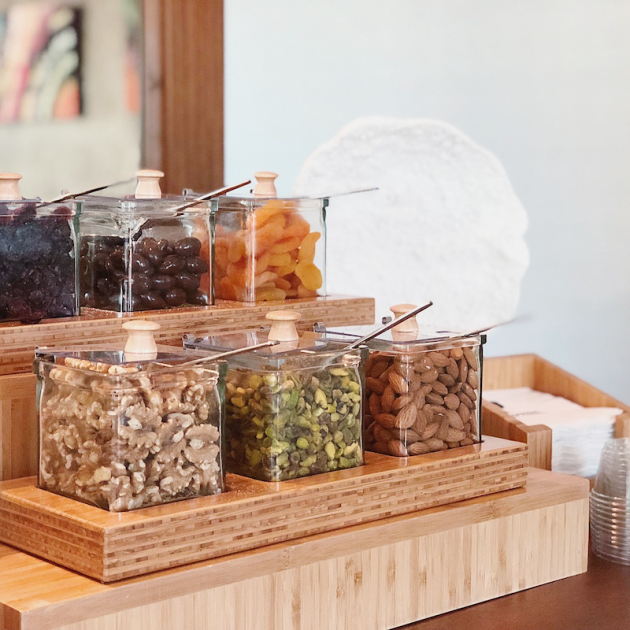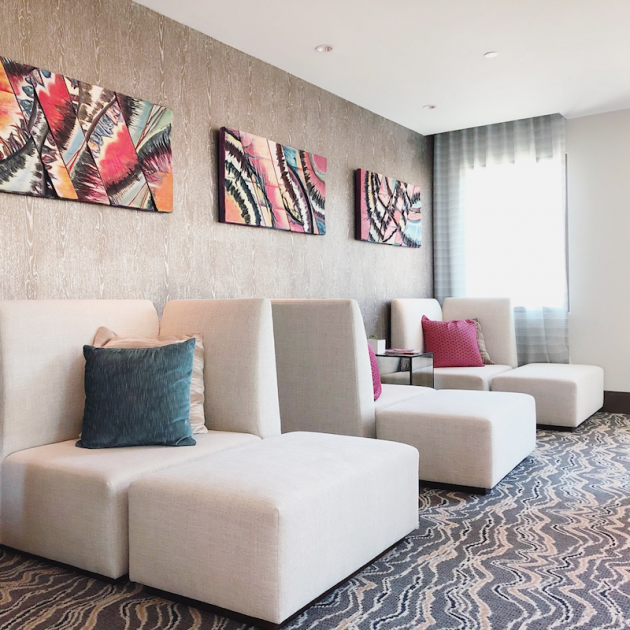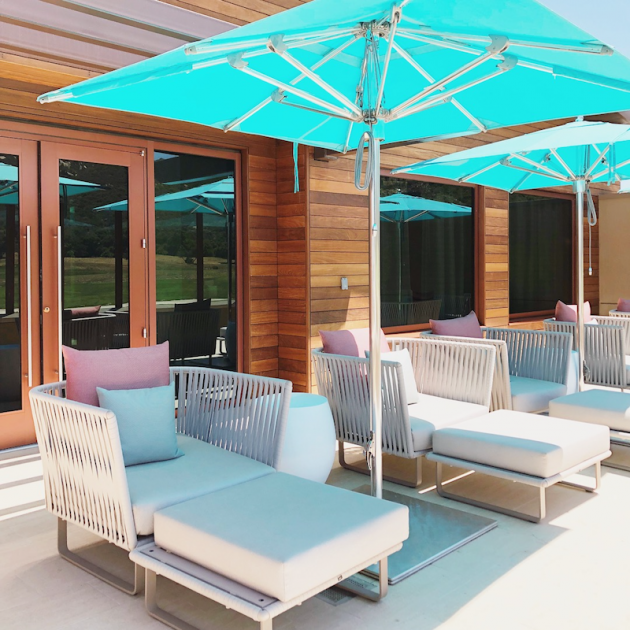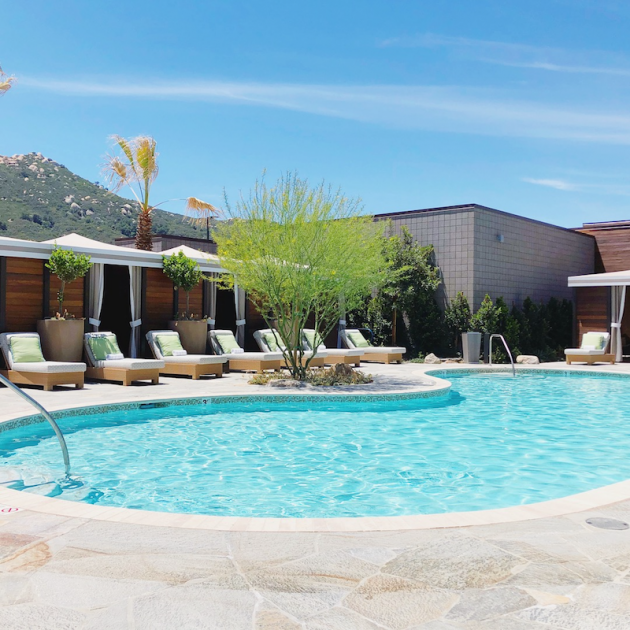 In addition to offering wellness treatments, Spa Pechanga offers Group Fitness Classes including yoga, mediation, and boot camp. Hotel and spa guests enjoy access to free yoga and boot camp classes every Saturday and Sunday.

Family-Friendly Activities at Pechanga
Pechanga's new Resort Tower offers a new way for families to enjoy the resort without every stepping foot inside the Casino. Family-friendly activities include family yoga, Tiny Tee golf lessons, and their brand new pool complex, The Cove.
The biggest draw for families staying at the new Resort Tower is the new 4.5-acre pool complex. The Cove features four pools, three spas, 27 private cabanas, and two water slides. The main pool is impressive and features a swim-up bar and a zero edge pool. However, it should be noted that the main pool is 21+.
The family lagoon pool features two waterslides, a lagoon pool, and a splash pad with fountains. This area also includes several family cabanas for rent. Next to this area are two foosball tables and a shuffleboard game, for kids who need a break from the pool (i.e. after lunch).
We spent most of the day at The Cove swimming and splashing around the pool and waterslides. The area is designed with kids in mind and there is enough to do to keep them occupied for hours. During the summer, the temperature can soar into the 90s and even 100s, so renting out a cabana is highly recommended. While there are several umbrellas with chairs in the area, they tend to get occupied very early in the day. All of the cabanas include couches, lounge chairs, bottled water, a Coola suncare kit, a safe, personalized wait staff service, refrigerators, fans with lighting, and a flatscreen TV with DirecTV.
Our family spent one weekend at Pechanga and left the premises once for a hot air balloon ride. We felt like there was enough to do on-property, although I would have liked to see kid-specific programming (i.e. weekends). Parents should take note that there is no kids' club, so traveling with extended family is a good idea.
Temecula well-populated and features a variety of family-friendly activities which include everything from bowling and skating to museums, an indoor trampoline park, and indoor go kart racing.
Pechanga Resort & Casino Location
Pechanga is located at the following address:
45000 Pechanga Parkway
Temecula, CA 92592
For additional information or to book your reservation, visit Pechanga.com.