Paddington is back on the big screen and embarking on a new adventure in Windsor Gardens. In celebration of the new film, my family attended a lovely tea party at The London West Hollywood in Beverly Hills with actors Hugh Grant and Hugh Bonneville. Paddington 2 hits theaters Friday January 12th!
I love Paddington and have fond memories of his stories and exciting escapades during my childhood. I could not help but feel a little nostalgic while watching this adorable film.
Thank you Warner Bros. Pictures for inviting my family to the Paddington 2 screening and tea party. All opinions are my own.

Paddington 2
In Paddington 2, our beloved bear is happily residing with the Brown family in Windsor Gardens. He has become a popular member in his community by spreading love, joy, and delicious marmalade wherever he goes! While searching for the perfect present for his Aunt Lucy's hundredth birthday, he spots a mysterious pop-up book in Mr. Gruber's antique shop. He then embarks on an adventure, and a series of odd jobs to save up the money buy the gift. But when the unique book goes missing, it's up to Paddington and the Brown family to find and unmask
the thief.
Reuniting many of the original film's cast while welcoming those in new roles, "Paddington 2" stars Golden Globe nominee Hugh Bonneville ("Downton Abbey"), Oscar nominee Sally Hawkins ("Blue Jasmine"), three-time Golden Globe nominee Brendan Gleeson ("The Guard," "Into the Storm," "In Bruges"), Oscar nominee Julie Walters ("Billy Elliot," "Educating Rita"), Oscar winner Jim Broadbent ("Iris"), and Oscar winner Peter Capaldi (short, "Franz Kafka's It's a Wonderful Life"), with Golden Globe and BAFTA Award winner Hugh Grant ("Four Weddings and a Funeral"), and BAFTA winner Ben Whishaw ("The Hollow Crown") as the voice of Paddington. The starring ensemble also includes Madeleine Harris, Samuel Joslin, and Oscar nominee Imelda Staunton ("Vera Drake") as the voice of Aunt Lucy.
In this new film, Paddington befriends some shady outsiders, even fellow inmates in the Portobello Prison. He reminds moviegoers that even those without Paddington's good manners, can have great kindness in their hearts. Paddington says multiple times throughout the sequel,"If we're kind and polite, the world will be right." His charm and optimism is endearing.
This movie is truly heartwarming and has a great message. My son said his favorite part is when Paddington makes marmalade with his rough inmate friend, Knuckles McGinty (Brendan Gleeson).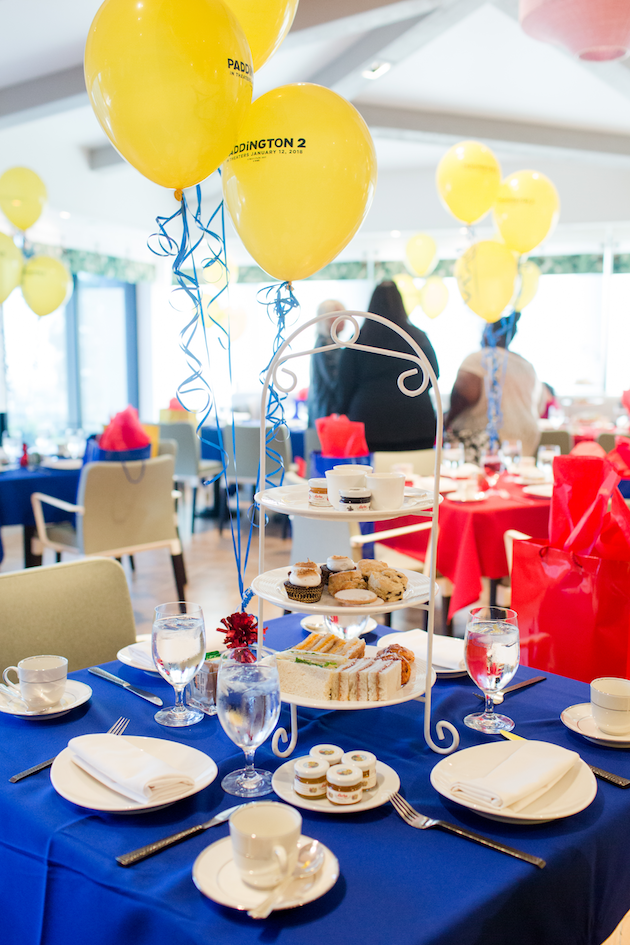 Paddington Tea Party
The room was decorated with bright Paddington colors, and my inner child was screaming of excitement as we entered the tea room…Tea was served and accompanied by tasty delicate savories.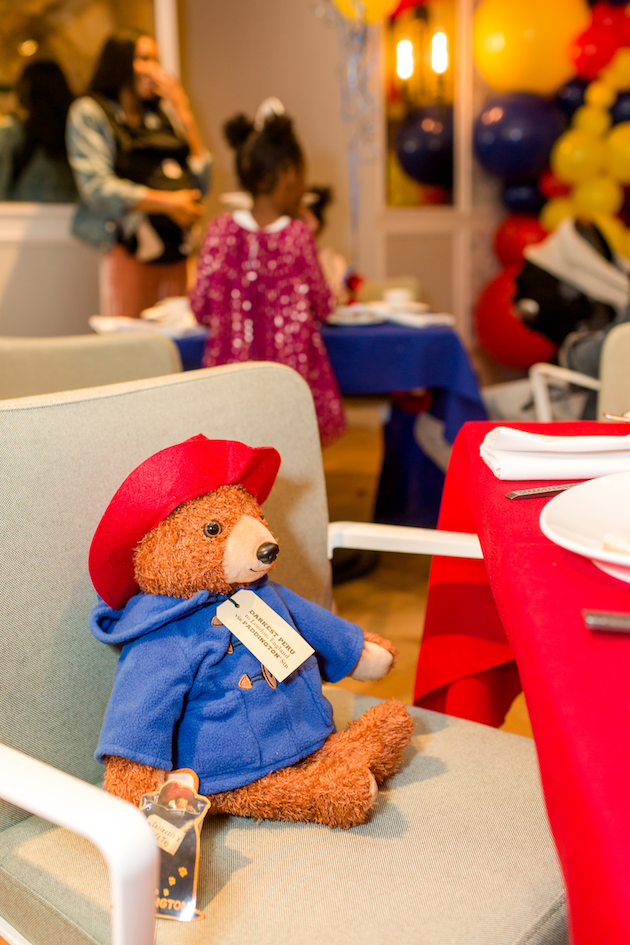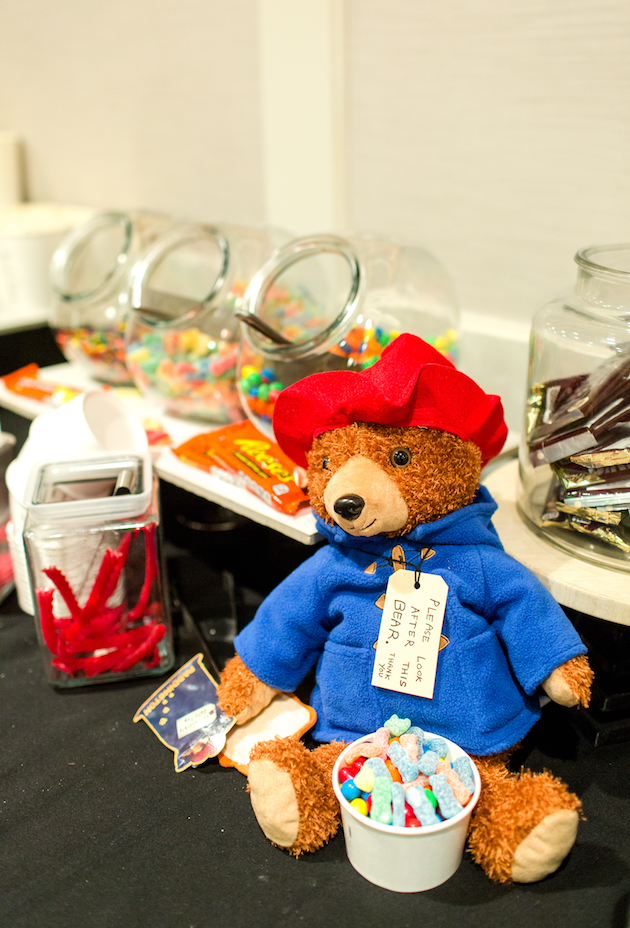 The children were all proper in their cute dresses and suits. There were so many delightful details and the children had a blast!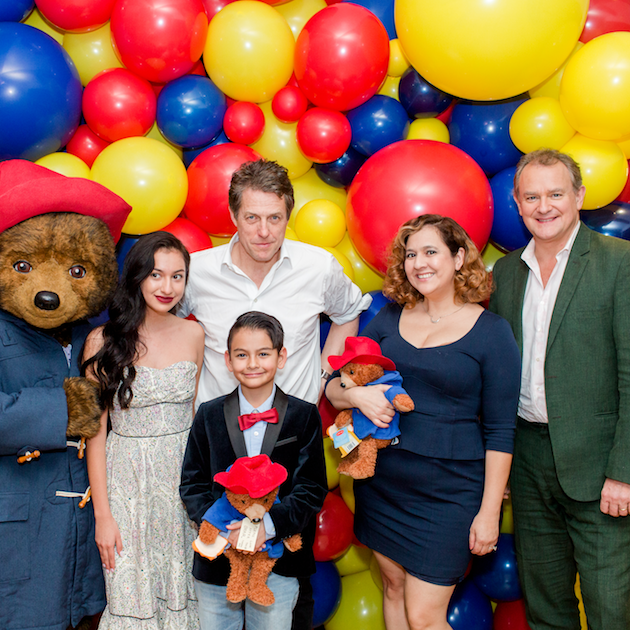 This movie is funny, entertaining, and great for the entire family!
Go see Paddington 2 in theaters January 12th!
Rated PG: PG for some action and mild rude humor
Runtime: 105 minutes
Images: Kelly Clare unless otherwise noted.