I was 8 years old when I was gifted my very first Christian album. My father had an immense love for music, so I was exposed to a variety of genre growing up. And inevitably his love for music was passed on to me. I saw the way it moved him and the dynamic it created in our home, and I found myself using music to study, inspire creativity, and even reduce the stress in my life. When I first heard Francesca Battistelli, I was immediately drawn to her distinct voice and uplifting lyrics.
I've partnered with Word Entertainment for this sponsored review. All opinions are my own.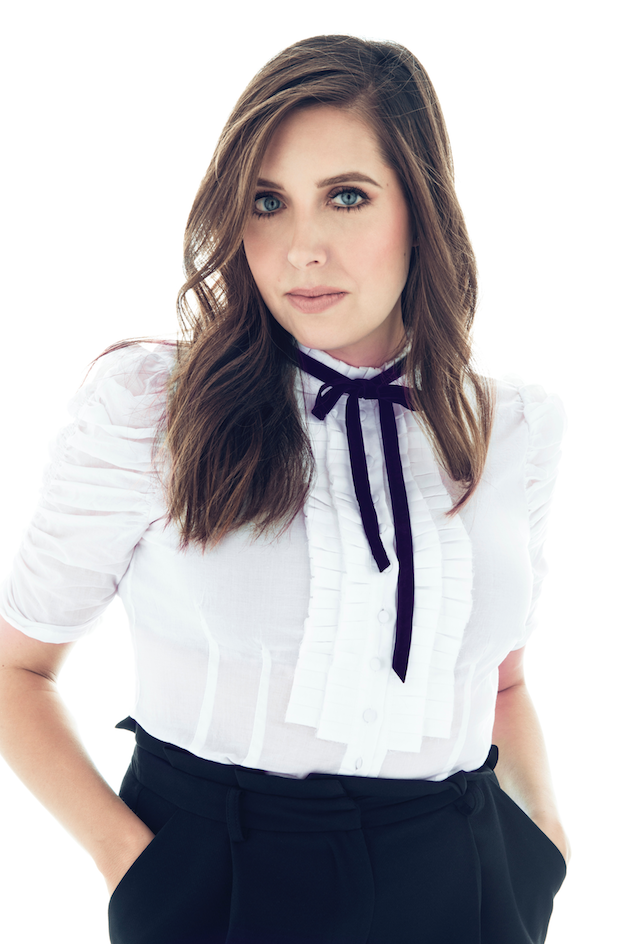 Francesca Battistelli
While I have listened to Francesca Battistelli's music countless times, I didn't know much about how the singer got started. At just 15, Battistelli began writing and performing original songs. She released her debut album as an independent artist at 19 and her first studio album 4 years later. That album, titled My Paper Heart, has been Gold-certified and features one of the songs that propelled her music career forward, titled I'm Letting Go. 
I first heard Holy Spirit during a worship night at our church. The lyrics and music moved the audience immensely. Battistelli won a Grammy for the single and has achieved numerous milestones in the music industry including a Billboard Music Award, six Dove Awards, and Gospel Music Association's Artist of the Year.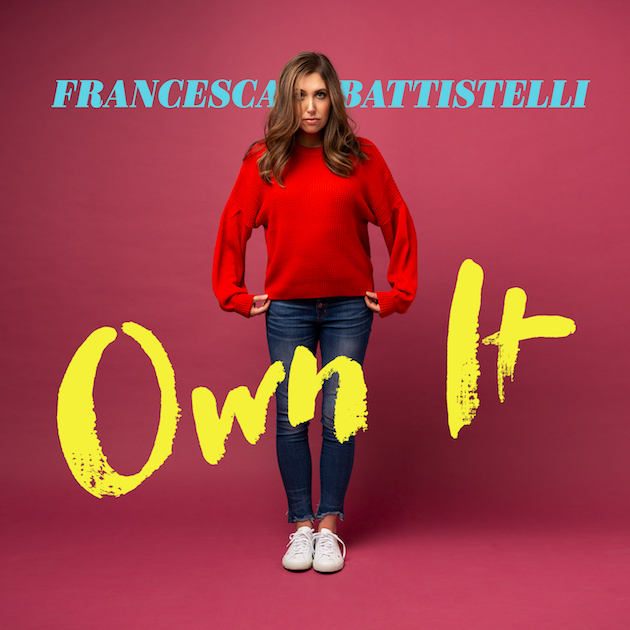 Own It by Francesca Battistelli
As a woman and a mother, fear is something I have battled my entire life. It is why I often find comfort in scripture and music that touches on fear. According to Battistelli, "Fear is a universal struggle. We all deal with it in different ways, but it holds us back from truly living. I came to the point where I decided I wanted it out of my life for good. This song is my anthem, and I pray it encourages others to break up with fear too." She wrote The Breakup Song with David Garcia and Bart Millard (MercyMe) "to kick fear out of my life."
Life's uncertainty is often the driving force behind fear. Left unchecked, fear can be incredibly immobilizing. And that feeling of enslavement is what Battistelli's lyrics speak to. I absolutely love the part of the song where she claims that she is strong, brave, and free, and that fear will "never be welcome here."
Steffany Gretzinger is singer/songwriter/worship leader I often listen to, and I love the song she sings with Battistelli. Defender feels more like the worship genre Gretzinger is known for and speaks to Christ's saving, redeeming grace.
One of the many reasons I'm drawn to Christian music is the positivity that the music inspires. The lyrics are uplifting and often speak to our family's faith. It is also wonderful not to have to worry about explicit lyrics or topics I'm not ready to explain to my children. This Could Change Everything is upbeat and filled with hope. According to Battistelli "his is a song about possibility. What could happen if we lived life like it mattered? If we weren't afraid to take that leap of faith, to jump in to something unknown, to say yes with our hands shaking–to do it afraid?"
While Battistelli is a Christian artist, her songs speak to a very broad audience. Four years in the making, Own It is filled with songs that are empowering and relevant for the issues we face today. The album features 9 songs co-written by Battistelli, all of which represent her "desire to own my identity in Christ, to kick fear out of my life, to own the present moment and not live in the past or even the future."  Royalty speaks to the kingship of Christ and our adoption as his sons and daughters. 
Here is the complete track listing for Own It:
The Breakup Song

The Very Best

Love Somebody

Royalty

This Could Change Everything

As Good As It Gets

You Belong

Let The Light In

Defender (feat. Steffany Gretzinger)

Freedom
Own It by Francesca Battistelli is now available for purchase here. You can also listen to a preview of The Breakup Song on Apple Music.