This post was sponsored by Nabisco as part of an Influencer Activation for Influence Central and all opinions expressed in my post are my own.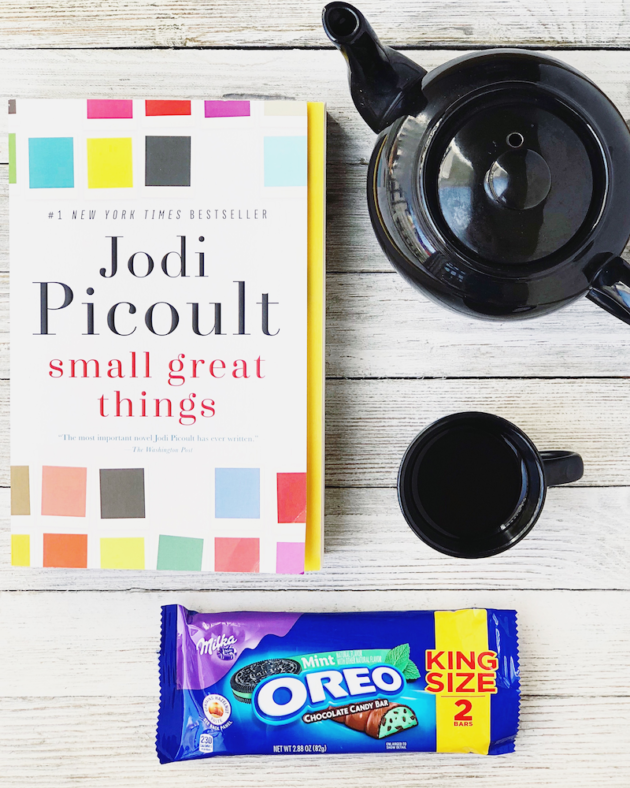 Before the internet and VR and all of the technological distractions of the day, my father and I would sit and watch our favorite shows and movies together on Saturday nights. In many ways, it was a simpler time. My dad had a sweet tooth (that he most certainly passed on to me), and it was not uncommon to find us dunking OREO cookies into a tall glass of milk while watching Snoopy, Come Home. Friday nights are still movie night in our home, and while our technology has improved, we still stick the simplicities like pizza and OREOs.
OREO Chocolate King Size Candy Bars
Last week during our regular shopping trip, my kids and I perused the cookie aisle while my kids marveled at all of the varied OREO cookie flavors. OREO introduced a chocolate bar last year that takes your favorite cookie to a whole new level. The OREO Chocolate King Size Candy Bar is filled with vanilla creme and Oreo cookies, then coated in European Milka chocolate, which in essence is like a chocolate-covered, double-stuffed OREO. The Mint OREO Chocolate King Size Candy Bar features bits of OREO cookie mixed in mint flavored creme filling and coated with Milka chocolate.
Right now, both OREO Chocolate King Size Candy Bars (2.88 ounce size) are on Rollback at Walmart and available for just $1. If you love OREOs and chocolate, you will love these decadent bars. I picked up a handful at this limited-time price for our movie nights. While these bars are delightful on their own, you can also dunk them in milk just like a traditional OREO cookie. Pick these chocolate bars up at your local Walmart store.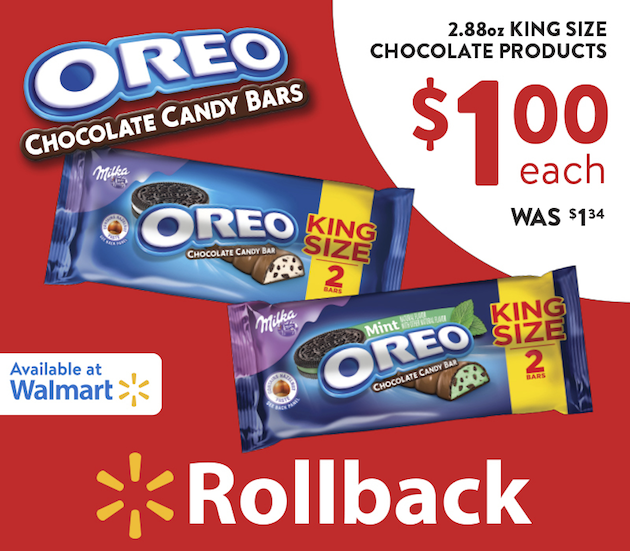 OREO Chocolate King Size Candy Bars Giveaway
Enter to win a $200 Walmart Gift Card or one of 6 $50 Walmart Gift Cards! Deadline is April 27th, 2018. I-C will randomly select 7 winners from all program entries and will facilitate fulfillment of the 7 winning prizes.