This giveaway is now closed.  Thanks for stopping by.  The winner is Jaina's Mom.  Congrats!
I am one of those moms that has had to pump with both children.  My son didn't take a bottle until he was six months old and my daughter has taken less than a handful of bottles in her 2 months of life.  But with both children, I started pumping within the first week of their births to ensure I established a sufficient supply for that day in the future when I would go back to work.  I don't like pumping.  I don't know many women who do.  But…it is what allowed my son to receive breast milk for 15 months of his life.
I could write several posts on the subject of pumping.  But one of the most important initial steps is to find a pump that allows you to express milk comfortably and efficiently.  Here are some questions that will get you started on the path to finding that pump that "fits."
What is the reason for pumping?  If you are exclusively breastfeeding your baby, an expensive pump isn't necessary for the occasional bottle when you're away.  On the contrary, if you work outside of the home and you're pumping to give your baby breast milk while you're away, you'll want a quality, efficient pump. Your reason for pumping will also influence whether or not you require a single or a double pump, manual or electric.
If you're still uncertain as the type of pump that would work best for you and your baby, you can take this online quiz.
As a first time mom, I had a lot of anxiety about leaving my son for the occasional night out with my husband or my girlfriends.  As I mentioned above, my son didn't take a bottle until he was 6 months old…and that was because he didn't have a choice.  I was so concerned about him preferring a bottle to nursing, that I waited too late to introduce a bottle.  For many women, expressing milk gives them the freedom to have just a little time to themselves (something I greatly cherish…as rare as it is).  Last weekend my husband and I went out on our first date night and we celebrated Valentine's Day last night sans children.  Over the next few weeks I have a spa night scheduled and a girl's night out.  I'm able to do this because my daughter drinks expressed breast milk from a bottle.
I recently had an opportunity to test out Evenflo's Comfort Select Performance Dual Auto-Cycling Beast Pump.  This lightweight and compact dual electric breast pump, designed for occasional use, is comfortable and easy to use.   If you've ever shopped for breast pump, then you know that they range in price from approximately $30 upwards to nearly $400.  This double pump retails for $69.99 and I found it on Amazon for approximately $45!  Before I talk about my experience with the pump, here are the specs (from the site):
All components, including milk storage bottles are BPA-free and contain less than 0.01% phthalates.
Improved breast pump cycle time for more effective milk expression.
Improved vacuum performance at all settings between minimum and maximum.
Regulated power adapter ensures consistency in breast pump performance.
Dual motors for better production allowing individual settings.
I like to try to see how far I can get before reading a manual when I'm testing out products.  It gives me an initial sense of how easy or difficult the process is.  While it feels like there are a lot of parts, it's very easy to set up (after I sterilized everything).  Two things with regards to set up are worth mentioning.  First, the soft horns that the pump comes with are for smaller women and provide a custom fit.  I started using them but quickly realized that it was uncomfortable to use them.  I would love this option for larger women.  Second, make sure the overflow valve is in correctly.  I noticed that when I was pumping, one side had decreased suction.  I quickly figured out that I had installed it incorrectly on one side.
I was very impressed with the performance of the pump.  Here are some of the things I like about it:
I was able to express about 6 ounces (combined) of milk in 15 minutes (impressive).
It really is "comfortable." The interesting thing about the pump is that I couldn't really feel it like I can with other pumps I've used.
I like how compact and lightweight the pump is.  It comes with a small black tote which houses the pump, the parts, and ice packs.  No one would ever know there was a breast pump housed inside.
It's extremely affordable.  I don't think you could get a more affordable double-pump for the price.
There is an option to use batteries (when you don't have access to an outlet)
I can single or double pump
The vacuum is adjustable to simulate your baby's suckling pressure
There are a few things I think could be improved with the pump:
It's louder than I'm accustomed to.
The motors attach to each pump unit which makes them a bit heavy for my hands, particularly since a pumping session can last 15-20 minutes.
I have not figured out how to get the pump units to pump simultaneously.  Each unit has it's own power button and I haven't been coordinated to turn them both on at the same time.
There are a lot of parts to keep track of.
I'm not certain if there is a hands-free option.
The pump only uses a single phase technology which makes it difficult to initiate that first milk let-down.
Overall, I'm very impressed Evenflo's Comfort Select Breast Pump.  It's an affordable option for moms who want the flexibility to provide milk for their babies while they are away.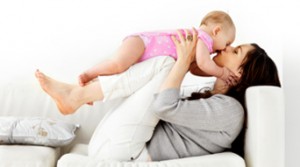 Today is Valentine's Day.  Here are some tips from Evenflo on securing some "me" time:
·         Make a date with Dad or a night-on-the town with the girls
·         Schedule some time for yoga, a massage, or a pedicure to reconnect with yourself
·         Look for ways to engage in the holidays, from a community tree lighting to attending a cookie exchange
·         Schedule a solo holiday shopping trip

Win It! One of you will win the exact same breast pump.  Simply leave me a comment with your Valentine's Day plans and a feature from the pump that you like.  Comments will close on March 1, 2010 at 11:59 PM PST.  One comment per person, please (unless you do the extra credit). US residents only. Duplicates and comments not including the above information will be disqualified. Comments are moderated. If you don't see your comment in a reasonable amount of time, send me an email. Bloggers and non-bloggers may enter. If you don't want to leave your email address, please be sure to check back for my announcement on the winner. Please note that winners must respond within 48 hours of being announced/contacted or another winner will be drawn.Want an extra entry? Do any or all of the following and receive an extra entry for each one.Be sure to leave me a separate comment for each additional entry.
Follow me on Twitter AND tweet about the contest.
Subscribe to my feed via email or reader.
Blog about this giveaway. It doesn't have to be a separate post. Just include a blurb about it when you blog about other giveaways.
Click on one of the very cute buttons below and digg, stumble, fav, etc. Just let me know what you did in the comments!
I did not receive compensation for this post.  A product sample was provided to facilitate this review.