Yogurt is our family's go-to for breakfast, particularly on school days when we are rushing against the clock. I personally love the fact that yogurt provides a good source of protein and calcium, along with other important nutrients. And my kids enjoy the taste so it is a win-win in our household. We were recently introduced to Sola 2% Greek Yogurt, a better choice for families seeking yogurt options lower in sugar. Admittedly, some yogurt varieties we have tried are sour, which is why we were excited to try this new healthy alternative that still boasts a flavor and texture we expect from yogurt. And since I like to get creative, I thought I'd use Sola's 2% Greek Yogurt in an easy No-Bake Frozen Yogurt Pie.
Sola 2% Greek Yogurt
Sola 2% Greek Yogurt was co-founded by Dr. Bosarge, a leader in regenerative medical research, and Chef Ryan Turner, a culinary expert in low-carb diets. Sola was developed to give families a wellness option. With sugar rampant in products across the grocery store, they set out to find a healthy sugar alternative that would taste and act like sugar when baked and cooked. 
Sola Sweetener is a blend of Tagatose (a sugar derived from milk), Monk Fruit, and Stevia Leaf. This sweetener contains 75% Less Calories than sugar, Zero Net Carbs and Zero Glycemic Response. It is also free from artificial colors and flavors.
Sola 2% Greek Yogurt is available at select supermarkets nationwide along with Amazon. There are five available flavors including Plain, Strawberry, Blueberry, Peach, and Vanilla. We picked up several of each variety to try with granola and fruit for breakfast. What I noticed is that is mildly sweet with a very smooth, creamy consistency.

No-Bake Frozen Yogurt Pie
With so many ways to enjoy yogurt during breakfast, I decided to use Sola 2% Greek Yogurt to create a no-bake frozen yogurt pie. This lighter, mildly-sweet pie features creamy yogurt, a hint of sweetener, and fresh berries. I used the Vanilla Yogurt, but you could easily use any of the varieties available and top with the corresponding fruit.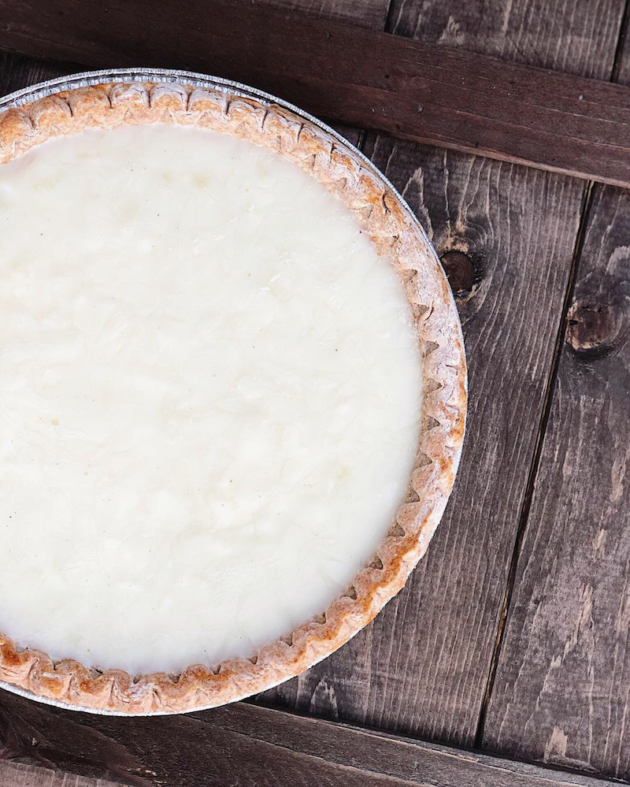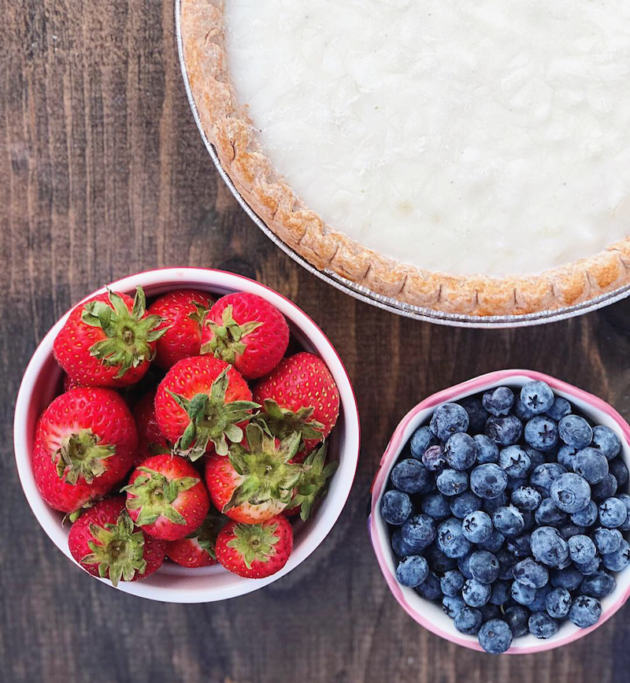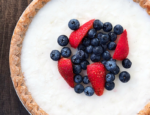 No-Bake Frozen Yogurt Pie
Ingredients
Crust
2

cups

crushed graham crackers

6

tbsp

unsalted butter
No-Bake Frozen Yogurt Pie
24

ounces

Vanilla Yogurt

2

tbsp

pure maple syrup

optional

fresh berries

strawberries, blueberries
Instructions
For the Crust
Combine graham crackers in a small bowl

Add in melted butter and mix until crumbly


Press into a 9" pie plate and set aside

For the Pie
Combine yogurt with maple syrup

Pour yogurt mixture into the crust

Freeze until firm (approximately 4 hours)

fTop with fresh berries and serve
Dessert doesn't have to be overly sweet or filled with ingredients you can't pronounce. My kids absolutely devoured this no-bake frozen yogurt pie. Plus, it's a simple way to get in a bit of the good (aka healthy) stuff. But you don't have to tell your kids!
Find Sola 2% Greek Yogurt at your local grocery store by visiting their website at SolaSweet.com.