Every Friday is movie night in our household, and while we've gotten quite cozy streaming films on Netflix, we enjoy seeing movies in the theater. This year, the film slate is outstanding and includes a variety genres including comedy, action/adventure, fantasy, and drama. Additionally, there will be a number of exciting sequels, remakes, book adaptations, musicals, and more. Here are my picks for Must-See Movies 2018.
Must-See Family-Friendly Films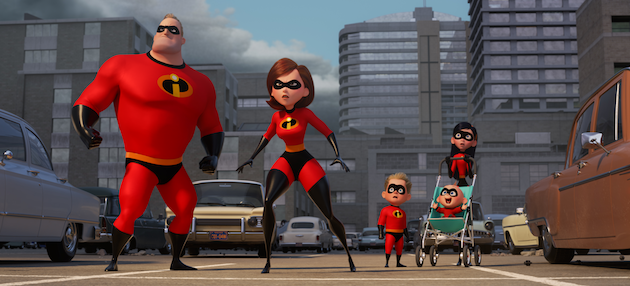 Incredibles 2 (June 15, 2018): Your favorite superhero family is back. In the sequel, Bob is left at home with Violet and Dash to navigate the intricacies of "normal" life while Helen takes the spotlight fighting crime. When a new villain conceives a dangerous plot, the family must find a way to work together again.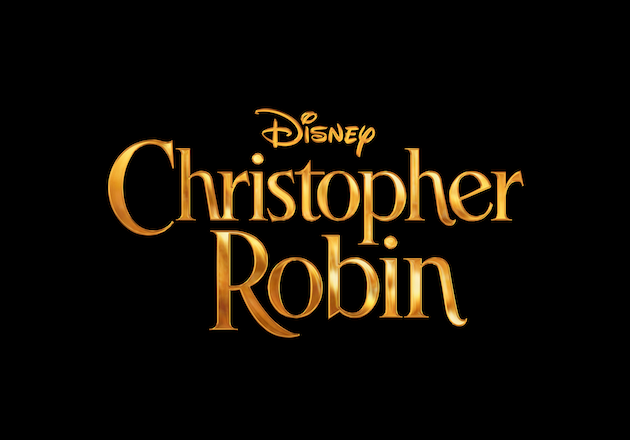 Disney's Christopher Robin (August 3, 2018): This live-action film follows the story of young Christoper Robin, who's lost his way now that he is all grown up. Now Pooh and his friends must venture into our world to help Christopher Robin remember the playful boy within.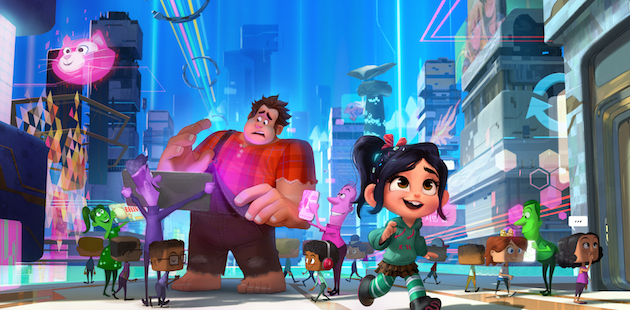 Ralph Breaks the Internet: Wreck-It Ralph 2 (November 21, 2018): Ralph's latest adventures land him in the world of the internet. When a Wi-Fi router gets plugged into the arcade, Ralph must find a replacement part to fix Vanellope von Schweetz's game Sugar Rush.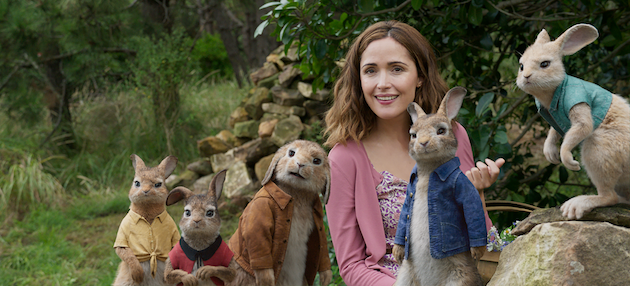 Peter Rabbit (February 9, 2018): This mischievous hero, who captivated readers for years, is slated to star in his own irreverent, contemporary comedy. Peter Rabbit's feud with the McGregor family now reaches new heights, as they compete for the affections of the animal lover who lives next door.
Hotel Transylvania 3: Summer Vacation (July 13, 2018): In the latest sequel, Dracula, Mavis, Johnny, and their human/monster family take a vacation on a luxury monster cruise ship. When Dracula falls for the ship's female captain Ericka, it is soon discovered that she is the descendent of monster slayer and Dracula's archenemy Abraham Van Helsing. Mavis leads the "Drac Pack" and rallies the family to stop Dracula before monsterkind is destroyed.
Must-See Fantasy Films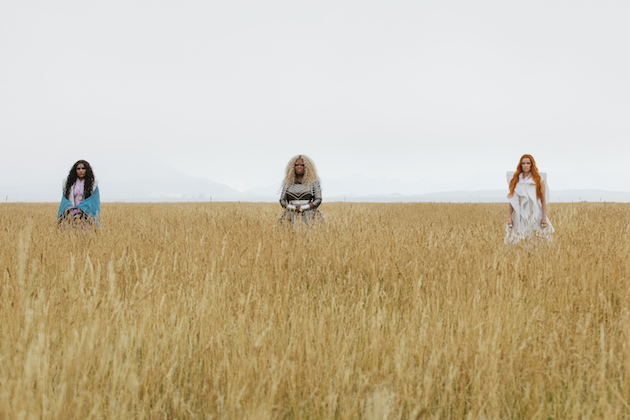 A Wrinkle in Time (March 9, 2018): Based on Madeleine L'Engle's classic, the film tells the story of Meg Murry, a middle school student struggling with self-worth and the need to fit in. When her astrophysicist father disappears, Meg, her younger brother Charles, fellow classmate Calvin, and three celestial beings embark on a quest to find him. Traveling via a wrinkling of time and space, the group is transported to worlds beyond their imagination where they must confront a powerful evil force.
The Nutcracker and the Four Realms (November 2, 2018): Based on E.T.A. Hoffmann's The Nutcracker and the Mouse King

 and 

Pyotr Ilyich Tchaikovsky

's ballet 

The Nutcracker

, the film follows the story of young Clara, who wants the key that will unlock a box holding a priceless gift. When she finds the key, she disappears into a strange world where she encounters a solider named Phillip, a gang of mice, and the regents who preside of the three Realms. Clare and Phillip must brave the 4th Realm to retrieve the key and return harmony to this unstable world.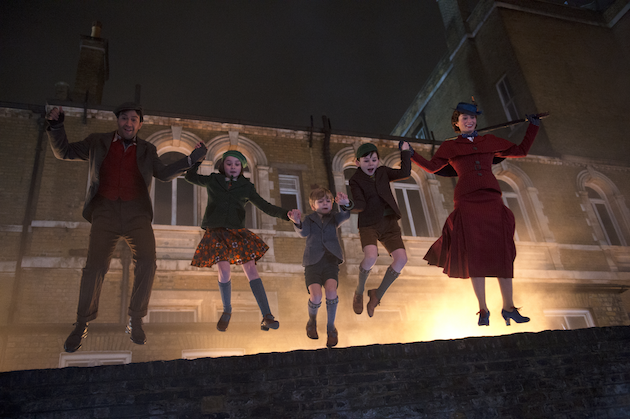 Mary Poppins Returns (December 25, 2018): Set 25 years after the first film, Mary Poppins Returns follows the story of the Banks children who are now grown-up. Michael lives in the house on Cherry Tree Lane with his three children and housekeeper. When Michael suffers a personal loss, Mary Poppins returns to help the Banks family find the joy and wonder missing in their lives.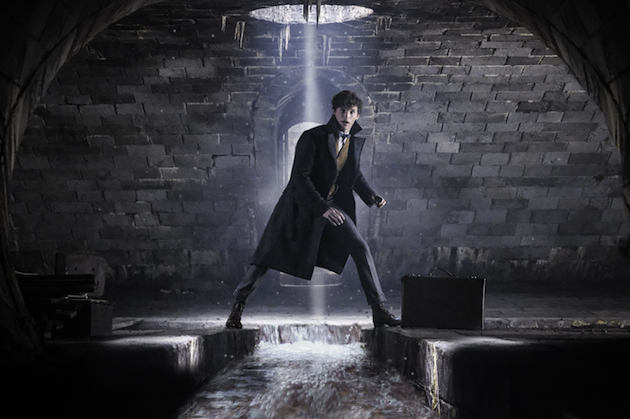 Fantastic Beasts: The Crimes of Grindelwald (November 16, 2018): The first film ended with the capture of dark wizard Gellert Grindelwald. Making good on his threat, Grindelwald escapes custody and set out to gather new followers and raise pure-blood wizards to rule over the non-magical beings. In order to thwart Grindelwald's plans, Albus Dumbledore enlists his former student Newt Scamander to help, unaware of the dangers that lie ahead.
Must-See Action/Adventure Films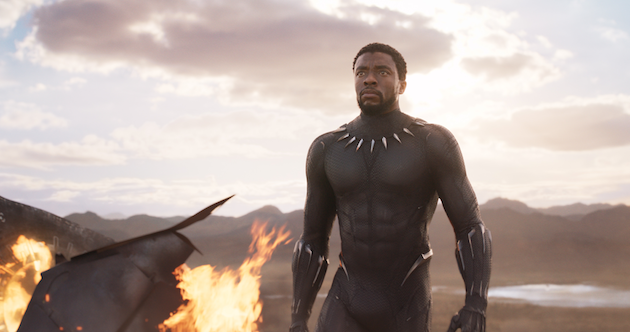 Black Panther (February 16, 2018): The film follows the story of T'Challa, who returns to his home in Wakanda after the death of his father to succeed the throne and take his rightful place as king. When a powerful old enemy returns, T'Challa's position as king and Black Panther is tested as he is drawn into a conflict that endangers his home and the entire world.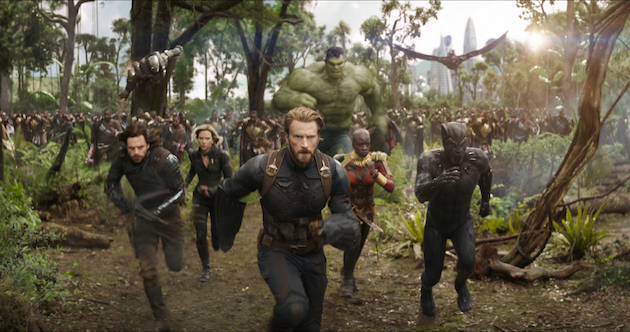 Avengers: Infinity War (May 4, 2018): The film, which takes place four years after Guardians of the Galaxy Vol. 2, follows the adventures of the Avengers, who have been torn apart. In the deadliest showdown of all time, The Avengers and their Super Hero allies must make sacrifices to defeat Thanos before he unleashes destruction and ends the entire universe.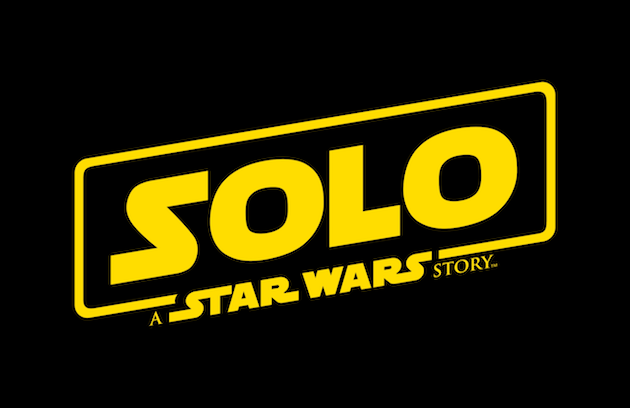 Solo: A Star Wars Story (May 25, 2018): This brand new story is centered around young Han Solo and his adventures with Chewbacca. Through a series of daring escapades, Solo meets Chewbacca and encounters notorious gambler Lando Calrissian, in a journey that sets the course of one of the saga's most unlikely heroes.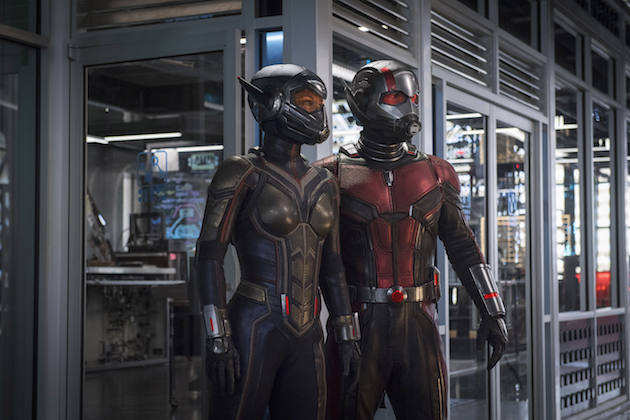 Ant-Man and the Wasp (July 6, 2018): In the aftermath of Captain America: Civil War, Scott Lang attempts to balance his home life as a father and a Super Hero. When Hope van Dyne and Dr. Hank Pym approach him with an urgent new mission, he must put on his suit and learn to fight alongside The Wasp as they bring to light new secrets from their past.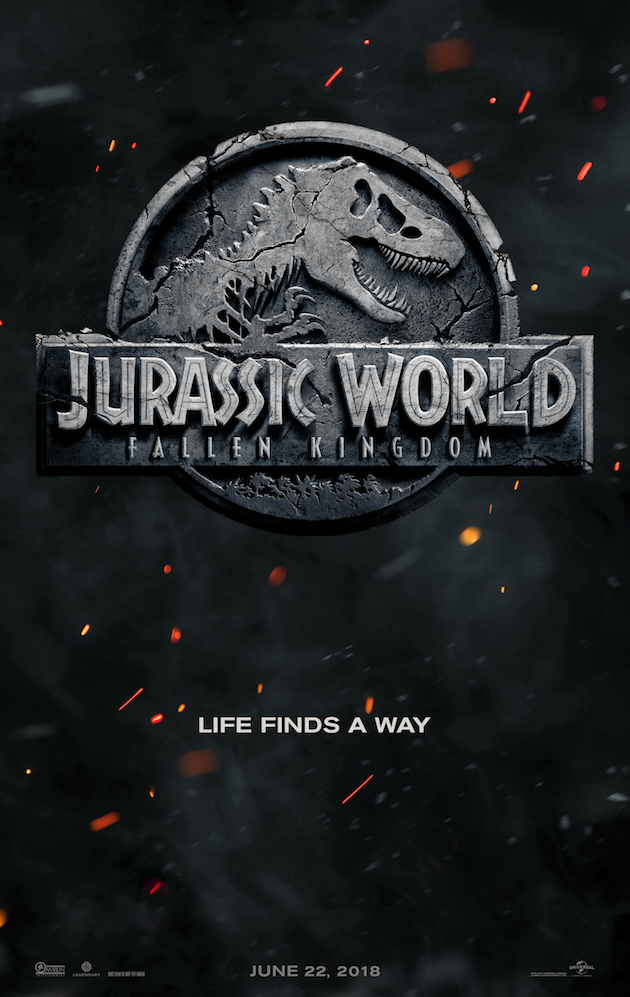 Jurassic World: Fallen Kingdom (June 22, 2018): Four years after Jurassic World was destroyed by dinosaurs, Isla Nublar is now abandoned by humans. The remaining dinosaurs roam fee, fending for themselves in the jungles. When the island's dormant volcano threatens their existence, Claire Dearing (Bryce Dallas Howard) and Owen Grady (Chris Pratt) work to rescue them. As they attempt to locate the last of the raptors, they discover a conspiracy that endangers the dinosaurs and humanity.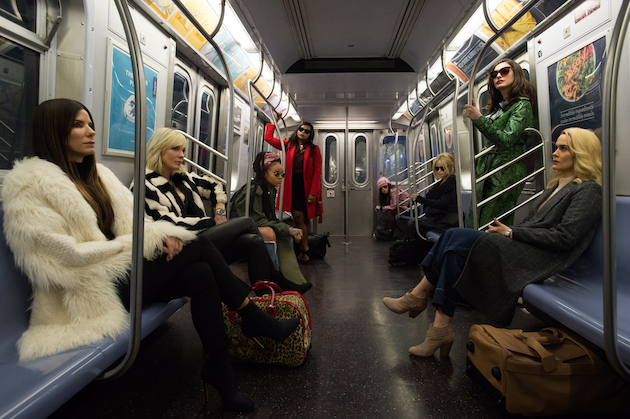 Ocean's 8 (June 8, 2018): When Debbie (Danny Ocean's estranged sister) attempts to execute a heist in New York, her first stop is to assemble the perfect crew, which includes eight women.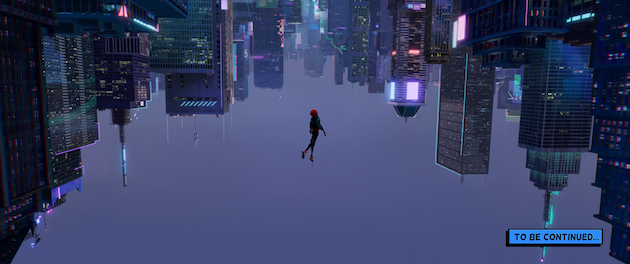 Spider-Man™: Into the Spider-Verse (December 14, 2018): This innovative take on the franchise introduces Brooklyn teen Miles Morales, and the limitless possibilities of the Spider-Verse where more than one can wear the mask. The film is produced by Phil Lord and Christopher Miller and features a groundbreaking visual style.
Must-See Comedy Films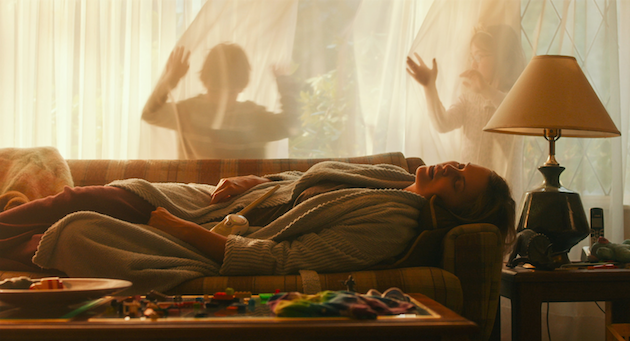 Tully (April 20, 2018): In this comedy, a mother of three is gifted a night nanny by her brother. While hesitant at first, Marlo (Charlize Theron) forms a unique bond with the young nanny named Tully.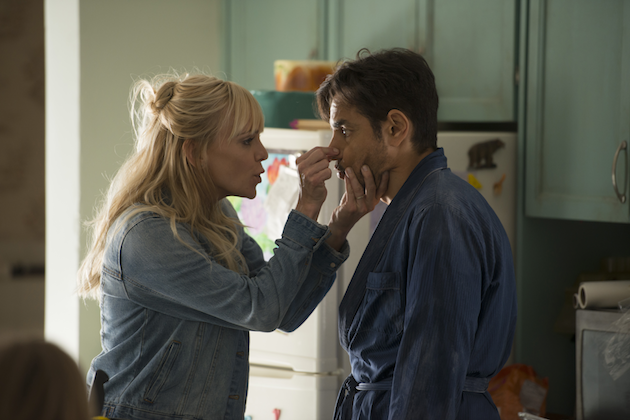 Overboard (April 20, 2018): This modern-day remake of the classic stars Anna Faris and Eugenio Derbez. Leonardo (Derbez) is a selfish, spoiled playboy from Mexico's richest family. Kate (Faris) is a working class single mom of three hired to clean Leonardo's yacht. When Leonardo unjustly fires Kate and refuses to pay her, he falls overboard and wakes up on the Oregon coast with amnesia. Kate shows up to his hospital bedside to get even, convincing him that he is her husband. Leonardo's memory begins to return and the fate of their relationship is up in the air.
Must-See Romance Films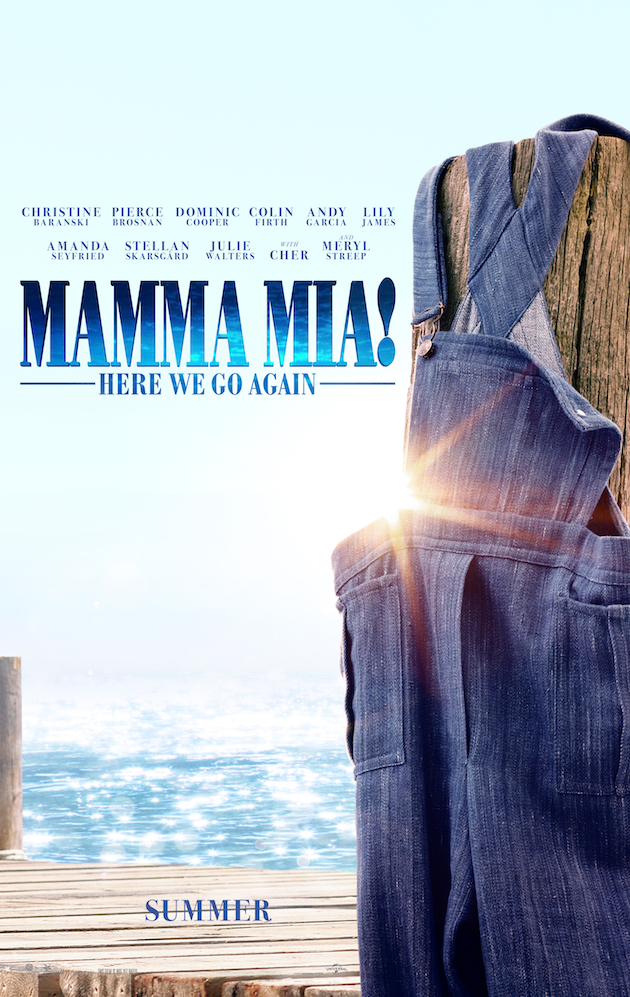 Mamma Mia! Here We Go Again (July 20, 2018): Return to the magical Greek island of Kalokairi in a brand new musical based on the songs of ABBA. Sophie is now running the Greek villa in Kalokairi and announces that she is pregnant. But her joy is shadowed by her doubts as to whether or not she will be able to raise her child alone after her mother's death. Friends Tanya and Rosie reassure Sophie as they tell her about how her mother Donna succeeded in spite of her own plight of being underage and pregnant without a mother to guide her.
A Star is Born (October 5, 2018): This remake of the 1937 film stars Bradley Cooper as seasoned musician Jackson Maine. Main discovers and falls in love with struggling artist Ally (Lady Gaga). Just as she is giving up on her dream to be a singer, Maine brings her back into the spotlight. As Ally's career takes off, their relationship breaks down as Maine fights is internal demons.
Must-See Drama Films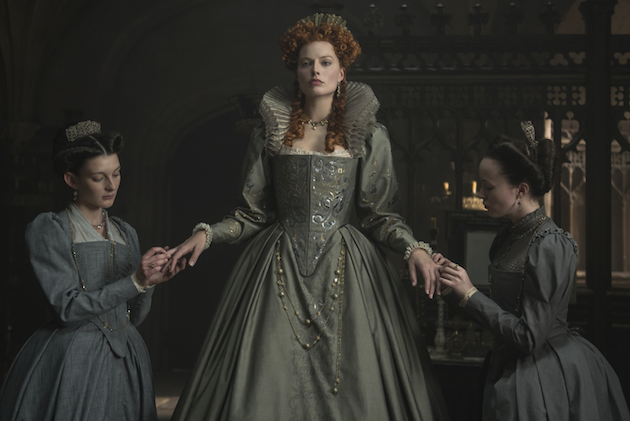 Mary Queen of Scots (November 2, 2018): This historical drama explores the turbulent life of Mary Stuart. After becoming the Queen of France at 16 and widowed at 18, Mary defies pressures to remarry. She returns to her home in Scotland to reclaim her throne.