World-class racing and freestyle competition converge when Monster Jam returns to Orange County, California this winter. This exciting show features monster trucks racing, competing, and demolishing cars live in an arena. We have the 411 on all of the high-flying action, including information on the traditional Pit Party and how to get Monster Jam discount tickets.
Consideration provided by Feld Entertainment.

Monster Jam
Featuring high-flying trucks and powerful stunts, Monster Jam returns to Orange County this winter for 5 weekends. This year, Monster Jam will bring fans more action and bigger trucks as they battle in the ultimate event of speed, racing, stunts, and demolition. The 12,000 pound-truck lineup includes appearances by Grave Digger,MAX-D, El Toro Loco, Son Uva Digger, Overkill Evolution, Avenger, Bounty Hunter and VP Racing Fuel's Mad Scientist. Seven trucks will also make their debut this season including BroDozer (inspired by the popular Discovery Channel TV show "Diesel Brothers") and Whiplash, Mutant, Rammuntion, Hotsy, Black Pearl, and the newest member of the Monster Jam beasts family – the menacing Megalodon.
Excitement and surprise captivate the audience in this unscripted show where world-class drivers compete for the championship on the same track. The meticulously manicured dirt tracks are created specifically to push these larger-than-life trucks to the limit. This year, fans in every city will also have a chance to vote for the truck winner in the donut, wheelie, and freestyle competitions in real-time using their smart phones.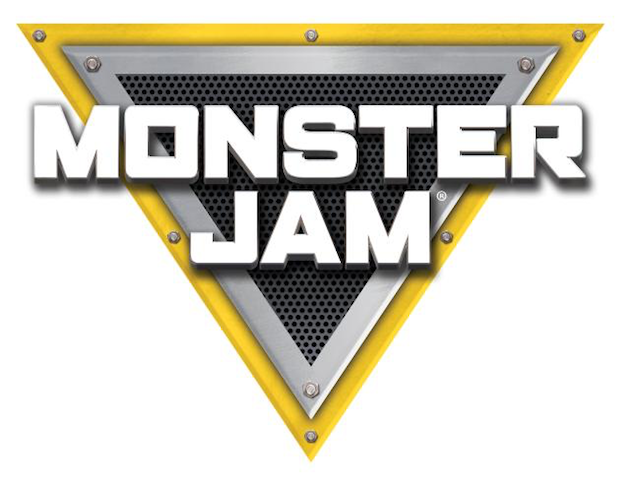 Shows run January 13 through February 25, 2018 at 6:30 pm. (Sunday, February 25, 2018 3:00 pm)
Location:  Angel Stadium of Anaheim – 2000 Gene Autry Way, Anaheim, CA 92806
Tickets start at $25.

Pit Party
Before you sit down for Monster Jam this winter, be sure to arrive early to enjoy the traditional Pit Party. This pre-show experience offers fans an opportunity to view their favorite trucks up-close and meet the start drivers for autographs and photos. This year, guests can also purchase a Pit Party Early Access Pass which offers early entry into the Pit Party one hour before the general public (Saturdays only).
Dates: January 13, 27, February 10, 24, 25, 2018
Pit Party: Saturdays 2:30 pm to 5:30 pm (drivers leave at 5:00 pm), Sunday, February 25, 2018 11:30 to 1:30 pm. $10.
Exclusive Pit Party Early Access Pass: 1:30 pm, Saturdays. Cost $50.

Monster Jam Discount Tickets
A limited number of Monster Jam discount tickets can be found on Goldstar.