One of the things my husband and I love about owning a home is the freedom to personalize it to our liking.  We prefer a modern, contemporary look and feel to our home and our current style includes colors like chocolate and olive.
If you've read my blog over the years, then you know that I'm partial to European made and inspired products.  Yube's personalized furniture system fits perfectly into our design style and the look we already have in our home.  Yube is a modular furniture system comprised of recyclable, biodegradable materials.  You can assemble the modules into any furniture design and configure, build and decorate to suit your personal style.  Create tables, desks, shelves, and more by snapping the modules together.  Here is a little video demonstrating the process of putting a module together:
Putting the module together was relatively easy and took about 15 minutes.  The best part about putting the unit together was that we didn't have to use tools!  The instructions and the video were helpful in visualizing how the module was to look when complete.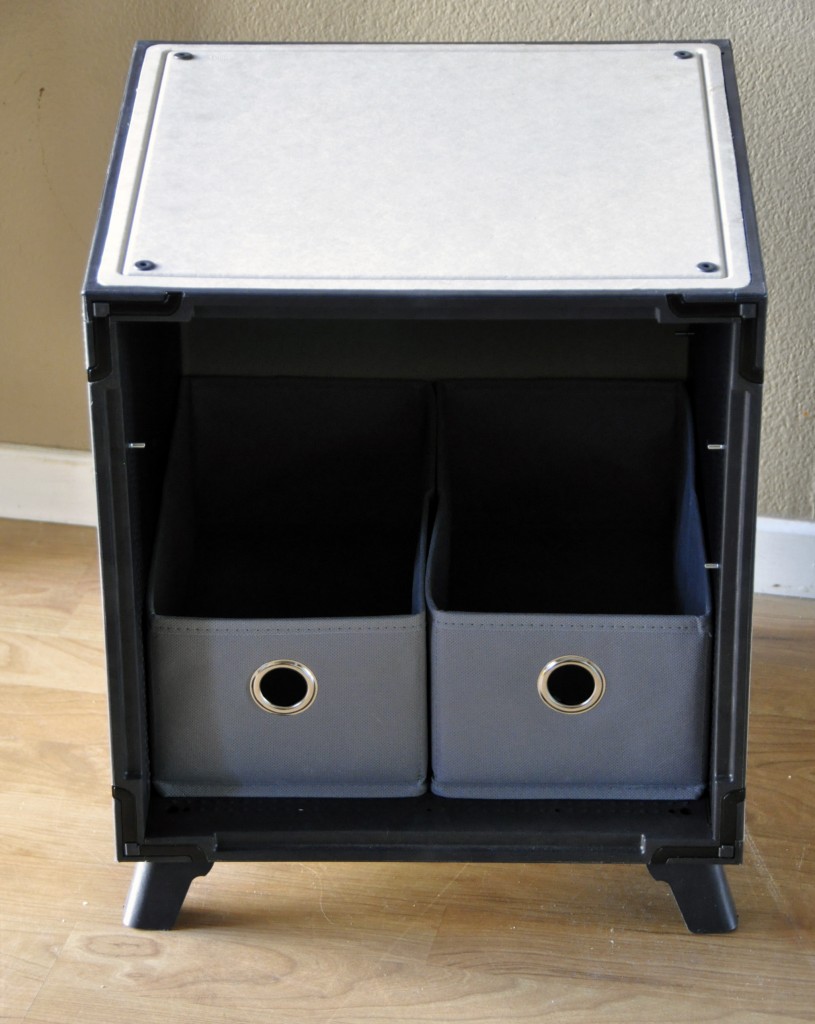 I am quite impressed with how sturdy the module is, considering the fact that it's made from sugarcane and Woodlite (non-toxic moldable plastic mixed with Bamboo).  We are using the module for office supplies underneath my desk, however, the number and type of configurations is only limited by your creativity. Here are some images from the site demonstrating possible configurations: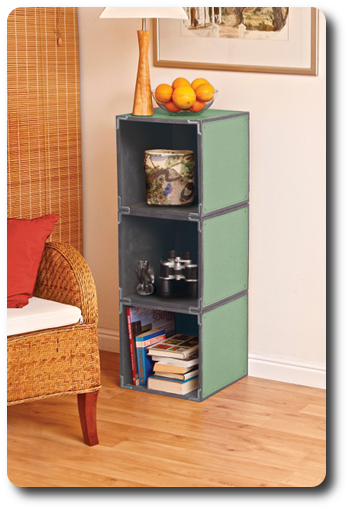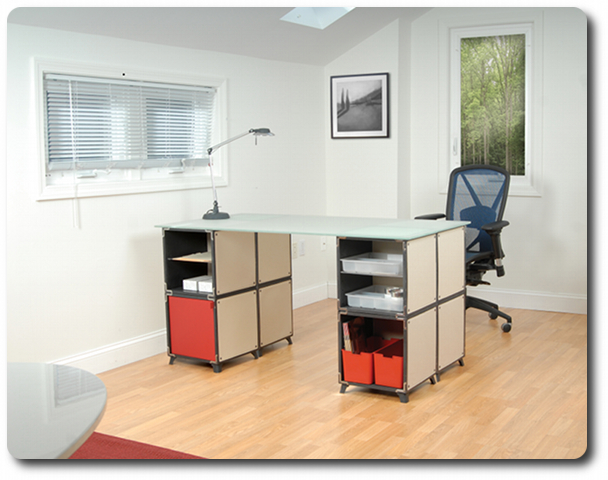 Each modular unit (which includes 4 snap-together frames with pre-assembled outer panel, 1 back panel, 1 set corner frame lock & clips, 1 set mounting pins to connect yubes) retails for $29.50 but the price decreases a bit when you purchase multiple units.  Be sure to check out their Customizer tool which will help you create the perfect configuration for your space.
Right now you can purchase modules for the price of $10.70 each plus shipping with the code "rockmama1010"

No compensation was received for this post.  A product sample was provided to facilitate this review.