{Sponsored}
One of my kids' all-time favorite movies is Despicable Me.  At the end of the sequel, we received our first "hint" that a film dedicated solely to the endearing and highly amusing Minions was in the works. These yellow "henchmen," who are presupposed to have existed since the beginning of time, have one purpose: to serve history's most ambitious villains. After their incompetence ends up killing off villain greats like T.rex, Dracula, and Napoleon, they decide to isolate themselves and start a new life in Antarctica. Their cold, dark, aimless existence sets off a deep depression, prompting Kevin, Stuart and Bob set out to find the Minions a new master. Traversing the globe, they soon find themselves at a villain convention where they compete to serve the world's first female super-villain, Scarlet Overkill. But when they realize that their own kind is at risk of annihilation, they must race to save themselves and the totality of Minionkind.

As you might imagine, we're counting down the days until Minions opens in theaters this Summer.  Fortunately, we have an abundance of Minions printable activities and coloring pages thanks to Walmart, to keep us busy until the film debuts in theaters on July 10th, 2015.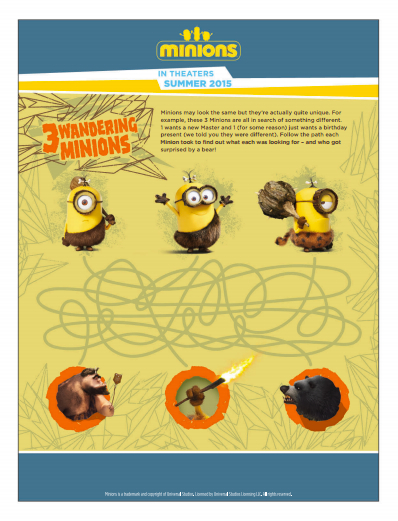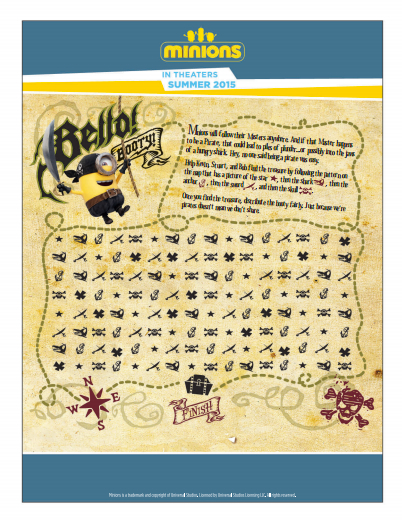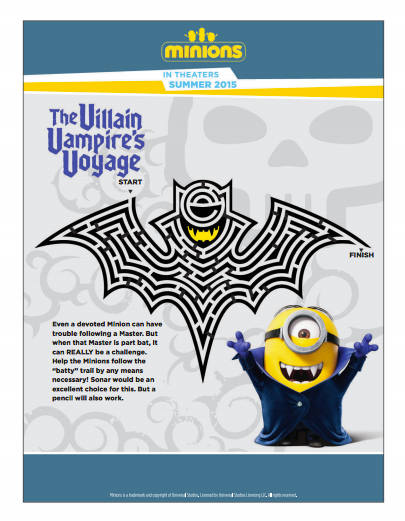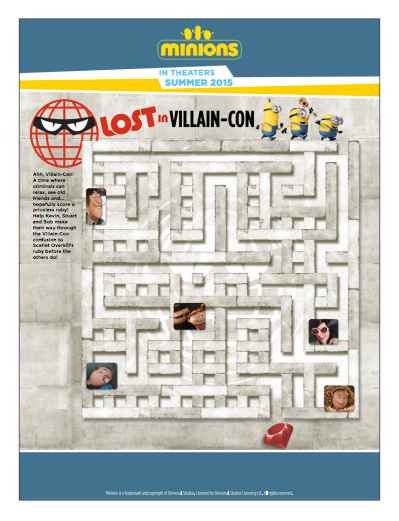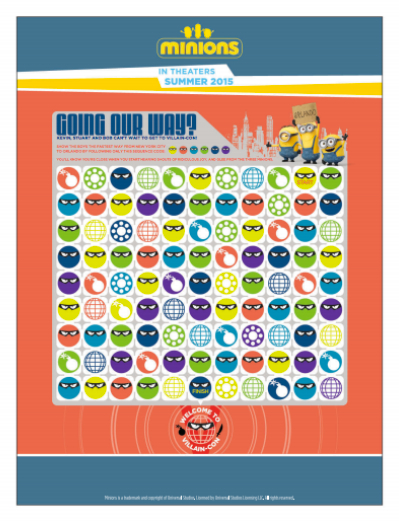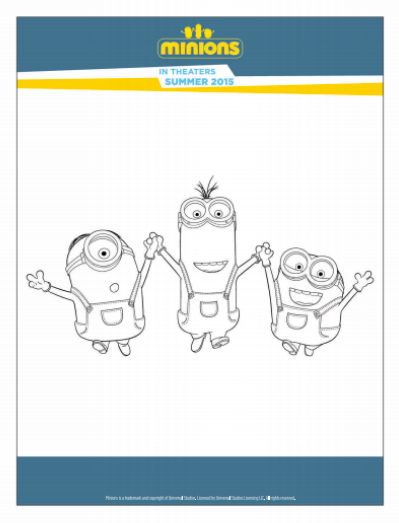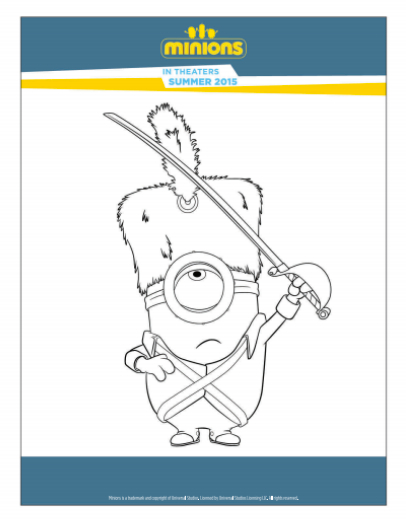 My kids are also showing their Minions style with some brand new apparel and accessories from Walmart. We've purchased a number of character t-shirts from our local store, particularly because we can always find the latest styles like these brand new Minions tees for boys and girls. My daughter is sporting a Neon Purple Minions Tie Front Pocket Top ($6.07) while my son opted for the tee with a Pirate Cape (7.97). The tees are made from a comfortable polyester/cotton blend and feature the latest Minions styles inspired by the upcoming film. As a mom to a daughter, I appreciate that Walmart offers an expansive selection of Minions-themed merchandise specifically for girls in colors other than yellow.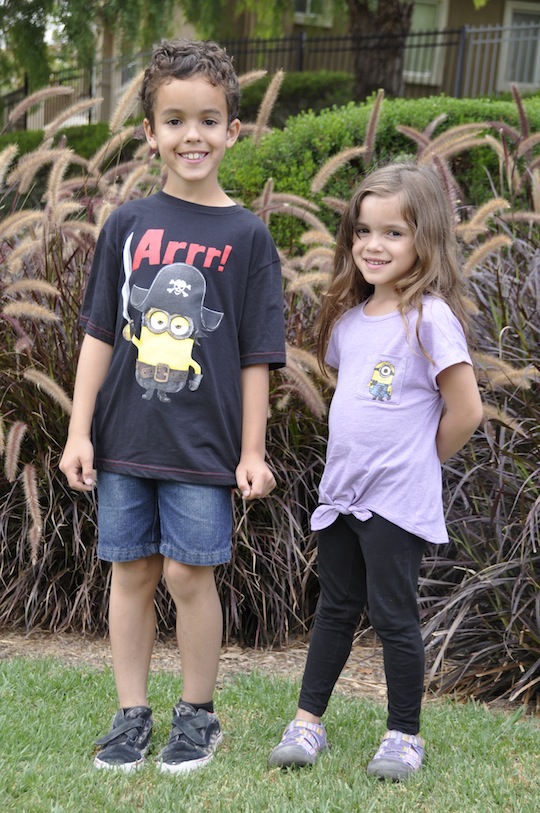 Protect your child's eyes in style with these adorable Minions Sunglasses! All character sunglasses for kids are currently $5 which is incredible since my kids are always losing and/or breaking their much-needed protection from the sun.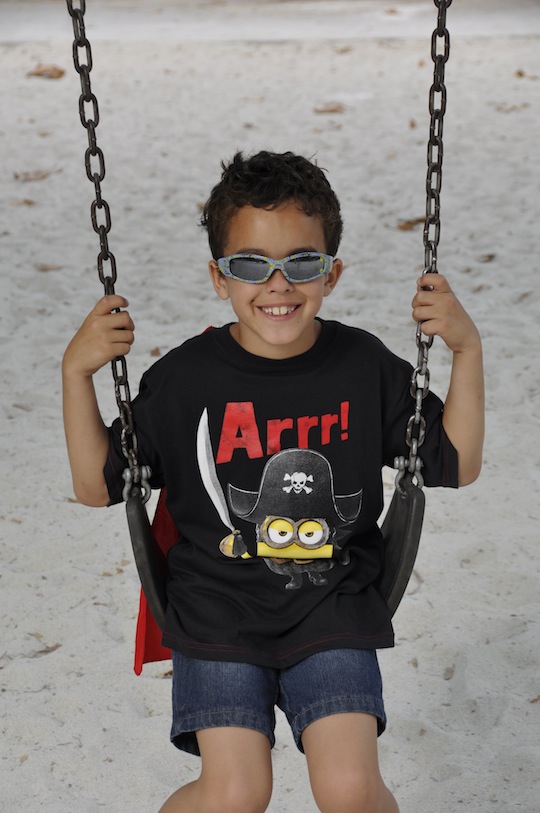 Lastly, my daughter picked out a small Minions Mini Backpack which is ideal for carrying her favorite toys and summer essentials. This adorable backpack was just $5 which is a steal!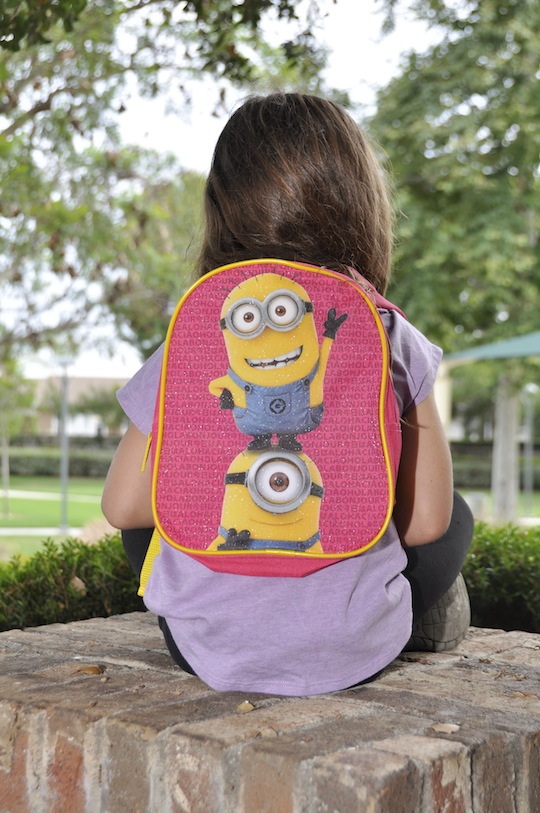 For additional Minions-themed party ideas, activities and merchandise to get your kids into character, visit Walmart.com/Minions

Latest posts by Caryn Bailey
(see all)