I first learned about mindfulness through my daughter, who's third grade teacher practiced this simple technique of quieting the mind. Some of the activities her teacher promoted included taking walks around the school, quiet yoga and breathing-type activities, and journaling. My daughter really resonated with the art of mindfulness, and she would often come home asking that we replicated some of those activities in our own home. In partnership with Zafooz, I'm sharing the benefits of mindfulness for kids and how parents can incorporate mindfulness activities into their kids' daily schedules.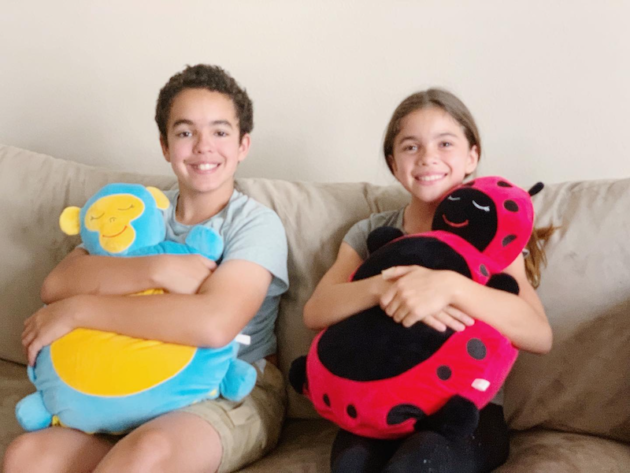 Consideration provided by Zafooz.
What is Mindfulness?
According to The Imagine Project, mindfulness involves "focusing your awareness on the present moment; calmly noticing your emotions and physical sensations without judgment as you are doing whatever you happen to be doing." Mindfulness activities can include sitting quietly to focus on your breathing, drawing a picture, or reading a book. "Mindfulness creates resilience because it promotes an understanding of one's emotions, the ability to control emotions, and a deeper sense of knowing what we are fully capable of (The Imagine Project)."

What are the Benefits of Mindfulness?
People often share with me that our lives are busier because of technology. The need to connect is even more urgent, given the temptation social media provides every moment of our days. According to research, mindfulness can improve immune function, increase concentration, improve self-acceptance and self-esteem, strengthen resilience, help to control anger and hyperactivity, and decrease stress (The Imagine Project).
Mindfulness for Kids: Parent Tips
So how do you incorporate mindfulness into your kids' daily schedules? Opt for an activity that allows your child to focus for at least 15 minutes. Here are some simple tips to get you started:
Go for a walk and talk about what you see in nature
Do a puzzle together
Read a book together and talk about your thoughts on the story and the characters
Cook together
Draw, color, or craft together
Play an outdoor game or a board game together
Have a snack together and describe the foods you are eating (taste, texture, etc.)
Tell a story together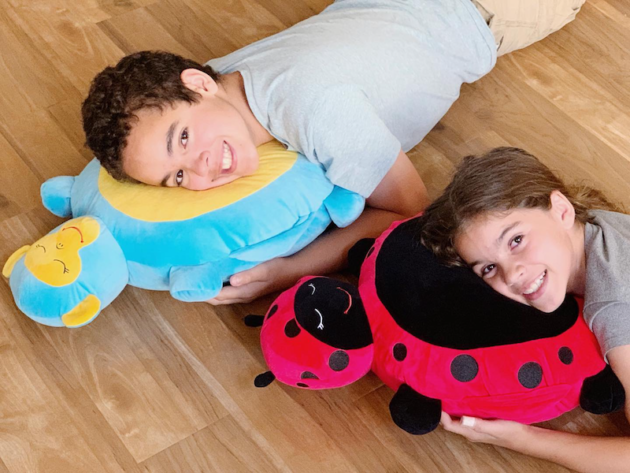 Zafooz
Zafooz was created to help children learn to connect and nurture themselves through daily mindfulness practices. The goal is to shape kids' worldview through patience, love, and kindness. Zafooz can help to relieve overwhelming emotions, anger, or frustration, reduce hyperactive behaviors, and improves concentration.
The zafooz cushion is a relatable way to introduce mindfulness practices to children. Part cushion, part breathing buddy, zafooz features sweet, peaceful faces with the goal of encouraging children to slow down and focus inward. All six zafooz were given unique, interesting names and descriptions associated with mediation, yoga, or wellness. Each zafooz includes its own unique mantra and story written to guide children into mindfulness.
My kids adore plush toys, but they immediately developed an affinity for their zafooz cushions because they found that they could use them to read or sit on while engaging in an activity on the floor.
Zafooz Printable Mindfulness Activities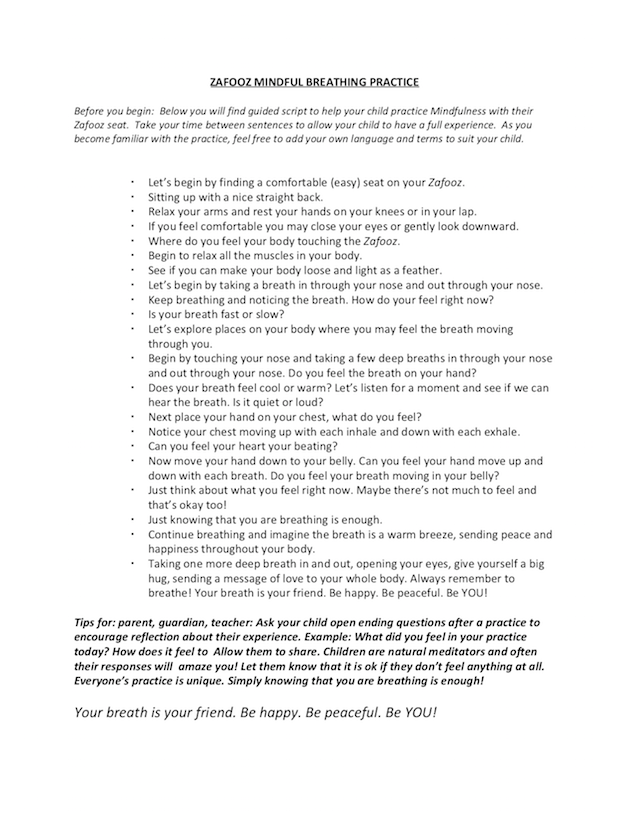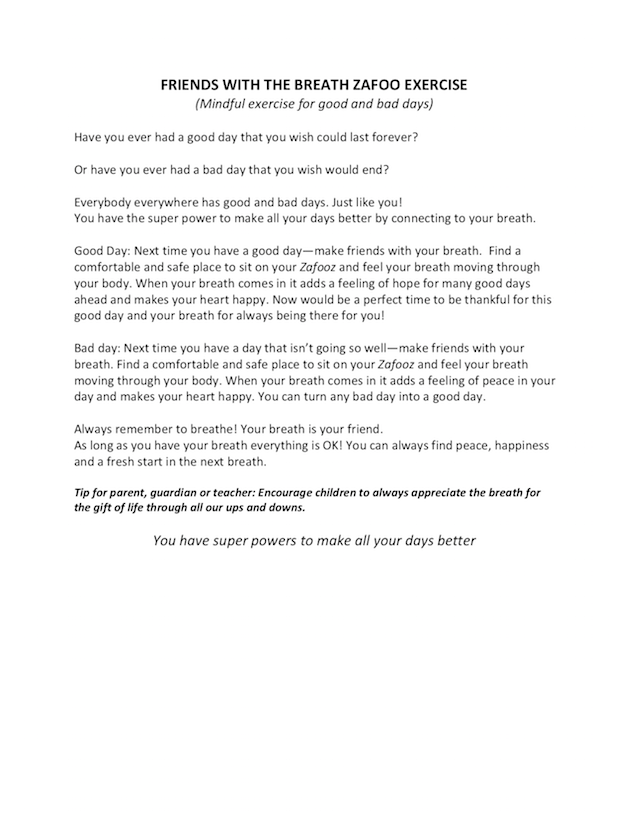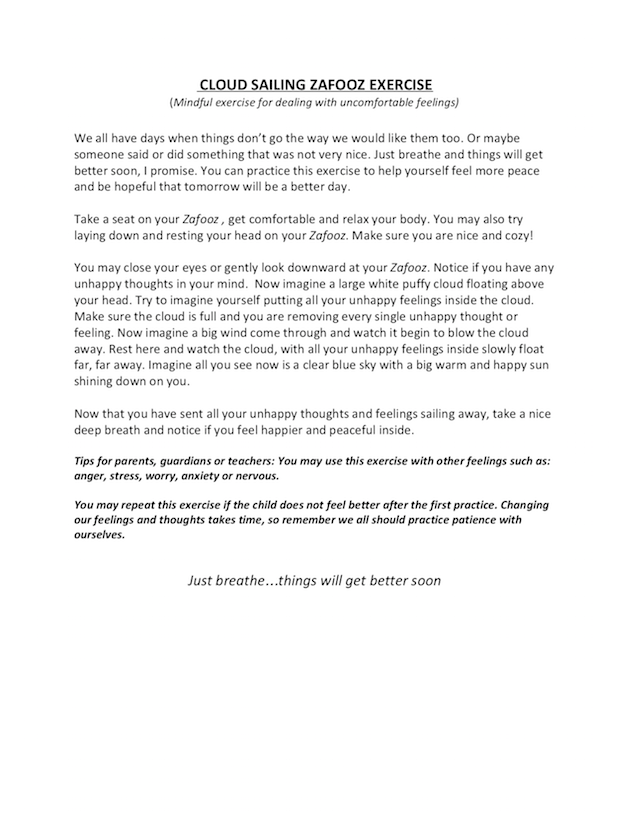 Zafooz Discount
Each Zafooz retails for $49.99. Right now, you can save 15% on purchases with the code "breatheBhappy." The code is valid through July 22, 2019. Be sure to visit zafooz.com/shop to purchase your very own Zafooz.
Latest posts by Caryn Bailey
(see all)