Breakfast for dinner was a trend in our home before "brinner" was even thought up. Sometimes it was cereal at 10 pm, because that was the only feasible way to stave off the late night urge to snack when I was up working on a college assignment. But more often it involved a stop at our local Mimi's Cafe, since the French-inspired restaurant serves all-day breakfast. We became regulars at our local cafe, our go-to for all-things breakfast. It wasn't until I visited the restaurant for lunch one afternoon that I realized just how diverse and expansive their menu is. From French Crepes and Quiche to fresh salads and Jambalaya, Mimi's Cafe offers something for everyone. And now that they have introduced 20 new breakfast, lunch, and dinner items, you can enjoy classic favorites and new French-inspired American dishes.
Consideration provided by Mimi's Cafe.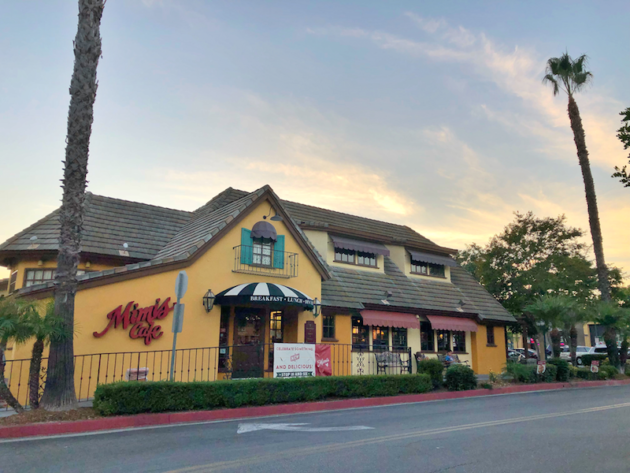 Mimi's Cafe
Mimi's Cafe was started nearly 40 years ago as a neighborhood cafe serving up French-inspired American comfort food. For the past ten years, the cafe offered guests the same menu. This Fall, Mimi's Cafe introduced 20 new menu items, including classic favorites that had previously been taken off the menu. Some of these dishes are part of the restaurant's heritage and were integral to its popularity among guests. One thing that hasn't changed is the cafe's commitment to fresh dishes, made-to-order.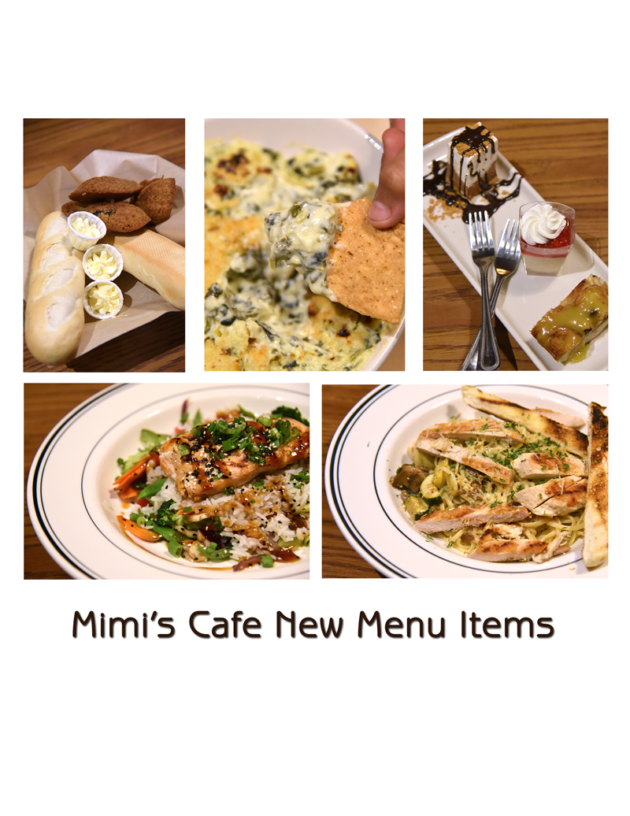 Mimi's Cafe Menu
We recently visited our local Mimi's Cafe to try out the new menu items, and I was reminded once again why the cafe is our go-to for dining out. Here is a brief overview of the new menu items at Mimi's Cafe:
Breakfast
Chipotle Breakfast Burrito: Available on the Mimi's breakfast all-day menu, this dish is made with scrambled eggs, shredded beef, cilantro, onions, jalapeño, and avocado in a sundried tomato tortilla. The burrito is then topped with chipotle sauce, green onions, jack and cheddar cheese and served with roasted potatoes.
Florentine Benedict: This new breakfast menu features crisp bacon, sliced tomatoes, and spinach with poached eggs on a grilled English muffin. The dish is topped with Hollandaise sauce and served with a side of roasted potatoes.
Pain Perdu: This returning menu item features a brioche french toast filled with an orange marmalade and cream cheese blend. It is served with two eggs, and choice of hickory-smoked bacon, pork or turkey sausage, or hickory-smoked ham.
Tuscan Omelet: This three-egg omelet includes spinach artichoke, feta cheese and tomato and is served with a side of roasted potatoes and choice of toast or muffin.
Lunch
Roasted Chicken Croque Monsieur:  Pulled roasted chicken and caramelized onions are served on grilled sourdough, then topped with Mornay sauce and Swiss cheese. Choice of side included.
Turkey Royale: This holiday-inspired dish features hand-pulled turkey salad with cranberries, walnuts, mayonnaise, tomatoes, and lettuce on wheat berry raisin bread. Choice of side included.
Thai Chicken Wrap: Grilled chicken, long grain rice, cabbage, cilantro, onion, and wontons in a spicy peanut sauce are served inside a sundried tomato wrap. Choice of side included.
Mimi's Mix and Max Trio: Select from a variety of petite sandwiches, petite salads, a cup of soup, sides, and a petite dessert.
Dinner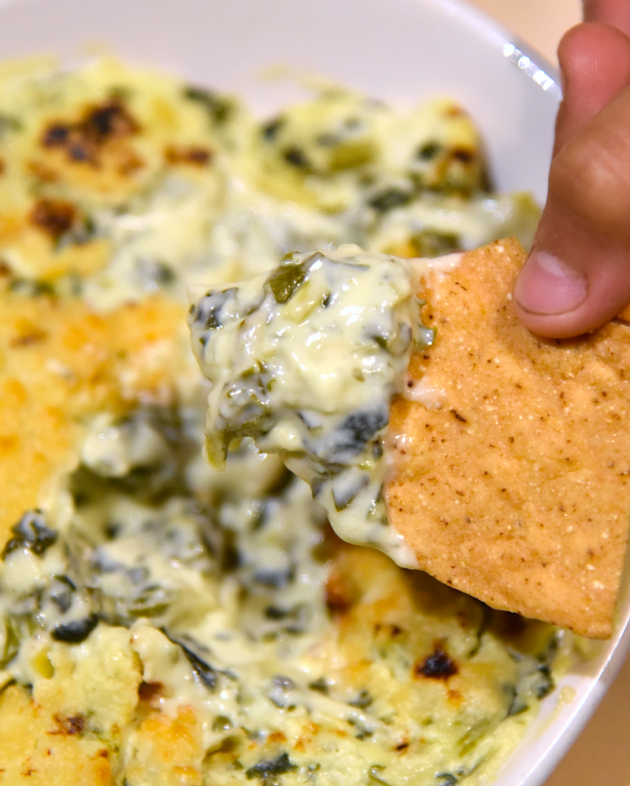 Trio of Appetizers: This is the ideal dish for a family or group or for anyone who can't decide on their favorite appetizers. The trio includes Hand-breaded Chicken Tenders, lightly Fried Zucchini and Warm Spinach Artichoke Dip with house-made tortilla chips. The appetizers are served with ranch and buffalo sauce.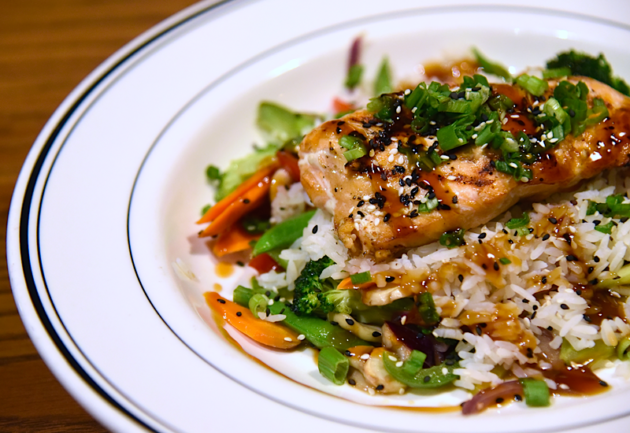 Hibachi Plate: This Asian-inspired dish is absolutely delightful and can be ordered with salmon, shrimp, or chicken. It is served with Asian vegetables, long grain rice, and topped with a honey teriyaki glaze.
Tuscan Chicken: This dish is a fan-favorite and the most popular item on the menu. It features grilled chicken breast, mashed potatoes, roasted vegetables (including eggplant and zucchini), and artichokes. Also served with grilled garlic bread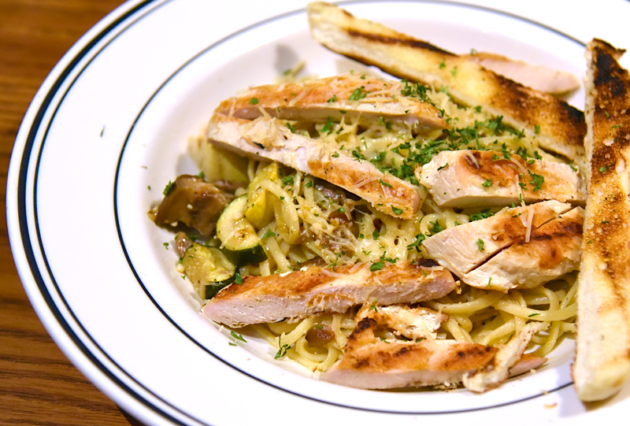 Provencal Veggie Pasta: This vegetarian dish features a mix of roasted zucchini, squash, eggplant, mushrooms, artichokes, onions, grape tomatoes, and pasta. Add salmon, shrimp, or chicken if you prefer a protein-based dish.
Chicken and Shrimp Jambalaya: Featuring a French Basque region-inspired tomato sauce, this dish includes shrimp, chicken, Andouille sausage, red and green bell peppers, and onions and is served with your choice of penne pasta or long grain rice.
French Pot Roast:  This beef pot roast is slowly braised in a red wine shallot sauce with choice of two sides.

Dessert
Petite Dessert Ensemble: Whether you have a sweet tooth, or are looking to try a few desserts, this ensemble is certain to satisfy your cravings. The ensemble includes a trio of petite French Silk Slab Pie, Strawberry Cheesecake Petite Parfait, and Petite Chocolate Chip Croissant Bread Pudding. The French Silk Slab Pie includes smooth chocolate, coffee, and cream with a flaky, hand-made graham cracker crust and a chocolate drizzle. The Strawberry Cheesecake Petite Parfait features a creamy cheesecake with strawberries and whipped cream. The Petite Chocolate Chip Croissant Bread Pudding features all-butter and almond croissants with chocolate chips and whipped cream. The dish is topped with Whiskey Sauce.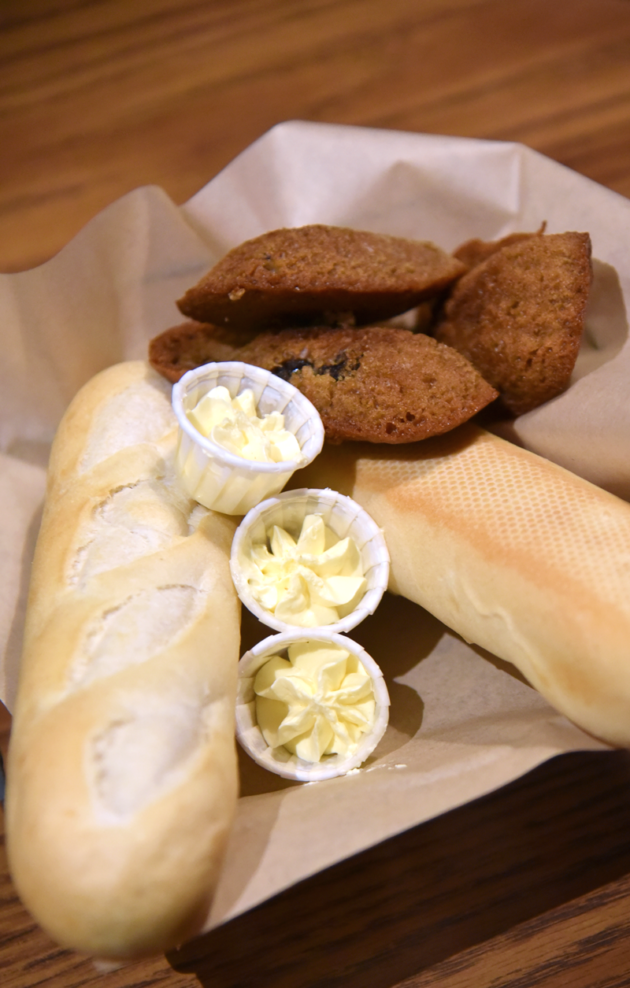 Mimi's Cafe will continue to serve its signature carrot-raisin bread and crusty French baguettes with every meal.
Mimi's Cafe Seasonal Menu
'Tis the season for all-things pumpkin. Mimi's Cafe is currently offering a variety of pumpkin foods and drinks including Pumpkin Griddlecakes, Pumpkin Spice Muffins, a Pumpkin Muffin Sundae, and a Pumpkin Spice Latte.
For additional information, visit your local Mimi's Cafe.