Saturday mornings are the traditional breakfast days in our home.  My son loves to make pancakes (and thanks to his summer cooking class, he actually does quite well), or I'll bake muffins from scratch with my daughter.  But very often, when everyone sleeps in and we don't feel like cooking, we'll frequent our favorite breakfast location…Mimi's Cafe.  I love the Pain Perdu breakfast or their premium 3-egg omelets. But the French-inspired casual dining restaurant isn't only famous for their amazing breakfast menu. When we lived in LA, a group of us would meet for lunch at the establishment, conversing over their fresh baked breads and gourmet salads.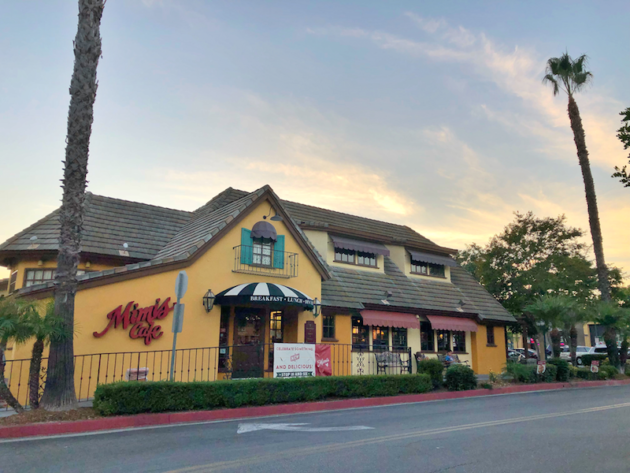 Mimi's Cafe
Mimi's Cafe's unique French ambiance and American-French menu draw locals and visitors in to the neighborhood cafe for breakfast, lunch, and dinner. The restaurant has locations across the country and boasts fresh, hand-prepared dishes made from scratch.
Mimi's Cafe Fresh Summer Catch Menu
Mimi's Cafe celebrates the season with fresh salads, seasonal fruits, gourmet seafood dishes, and summer cocktails. Their Fresh Summer Catch Menu is available for a limited time through September 6, 2018. Here is a brief overview of their latest menu offerings.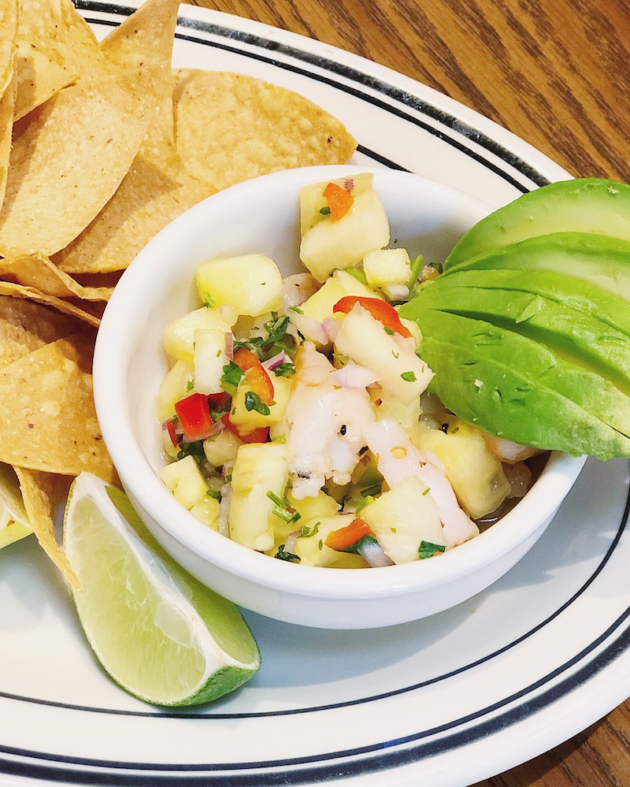 Tropical Shrimp Ceviche: Grilled shrimp is served with Mimi's handmade pineapple salsa, diced tomato, cilantro and fresh lime juice.  Enjoy with warm, house-made tortilla chips.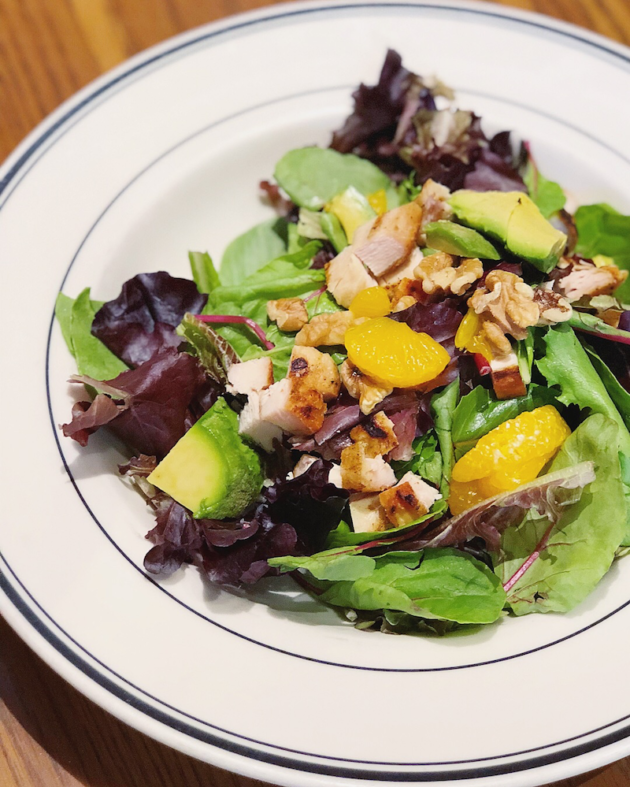 Citrus Chicken Salad: Diced lemon-grilled chicken, avocado, mandarin oranges, chopped walnuts and feta cheese are tossed in red wine shallot dressing with mixed greens.
Summer Shrimp Salad: Two grilled shrimp skewers are served on a bed of mixed greens with grilled pineapple, mandarin oranges, and strawberries, then finished in red wine shallot dressing.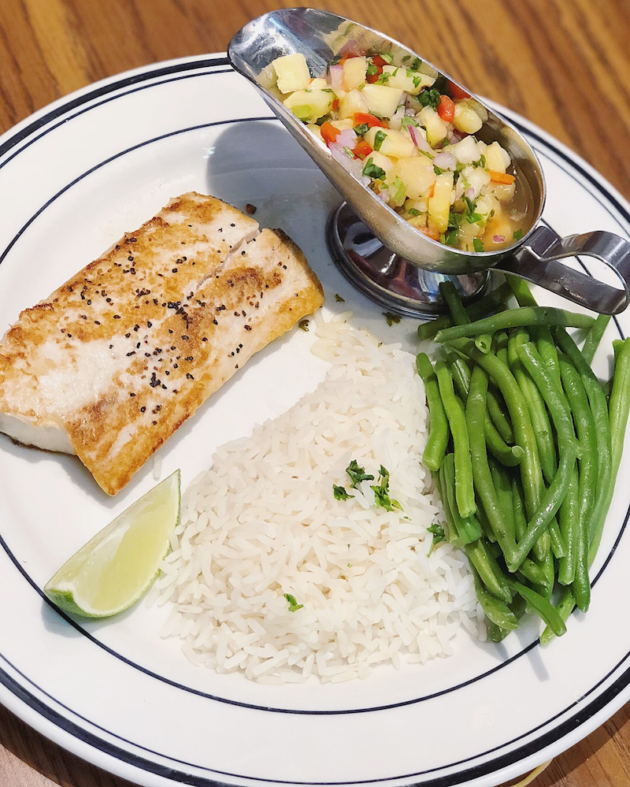 Hawaiian Mahi-Mahi: Seared mahi-mahi is topped with Mimi's handmade pineapple salsa and served with green beans and rice.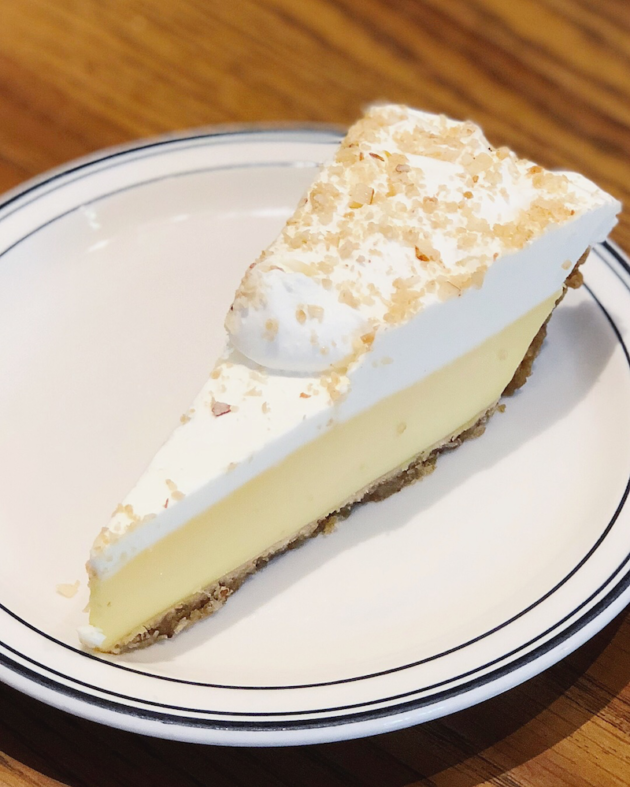 Key West Lime Pie: Sweet and tangy authentic Florida key lime pie features a granola crust which is topped with whipped cream and granola crumbles.
The summer is a time when I don't particularly enjoy cooking and I often resort to lighter dishes like salads. The new summer menu incorporates the flavors of the season with Mimi's unique twist.
Mimi's Cafe will also offers a seasonal cocktail menu which includes the following:
Wildberry Daiquiri: This drink is made with fresh lime, strawberries, raspberries and blackberries
Mimi's signature mimosas:  Mimosas are available in Pineapple, Mango, White Peach or Triple Berry with Korbel California Champagne
Summer Peach Lemonade: This drink is made with Seven Daughters Moscato and white peach, lemon and cranberry juices
Skinny Margarita:  This margarita is made with fresh lemon, lime and agave nectar
You can visit MimisCafe.com to find a restaurant near you.