Laughter is timeless. Imagination has no age. And dreams are forever. – Walt Disney
One of the things that always surprises me about my children is their ability to recall even the tiniest details about an experience, which reinforces within me the importance of making memories with them.  We are fortunate to live close to the Disneyland Resort, so many of the afternoons throughout the year are spent immersed within the magic of the park. Disney was so much a part of my growing up that I wanted to give my children the same experiences.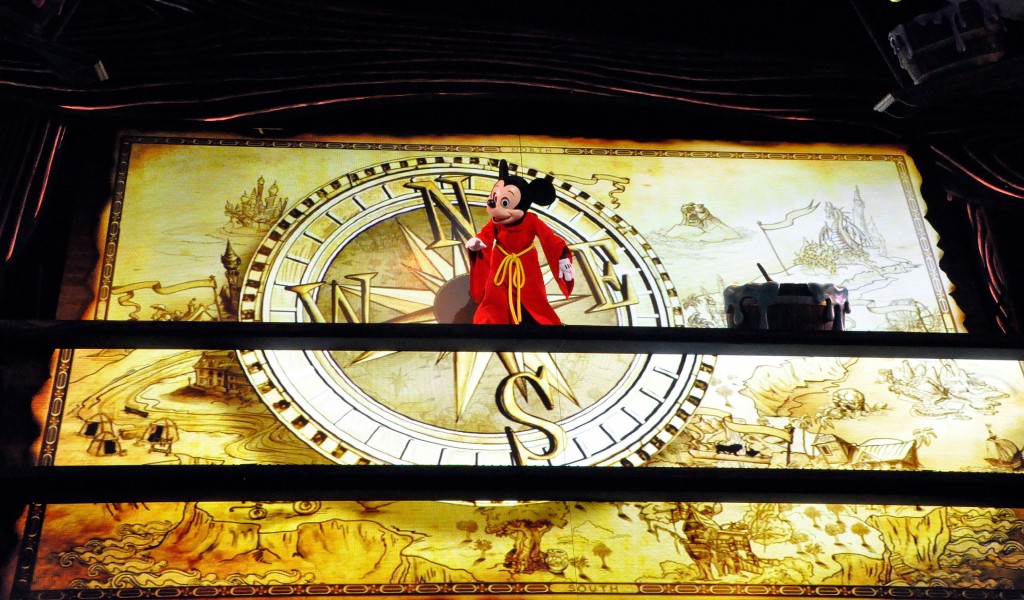 I can't walk inside the park without thinking about all of the memories we shared as a family, and yet, the excitement of something new is never far away.  Last week, Mickey and the Magical Map premiered for the first time to audiences at Disneyland Park. The show, which has taken up permanent residence in the newly remodeled Fantasyland Theatre, represents a return back to storytelling.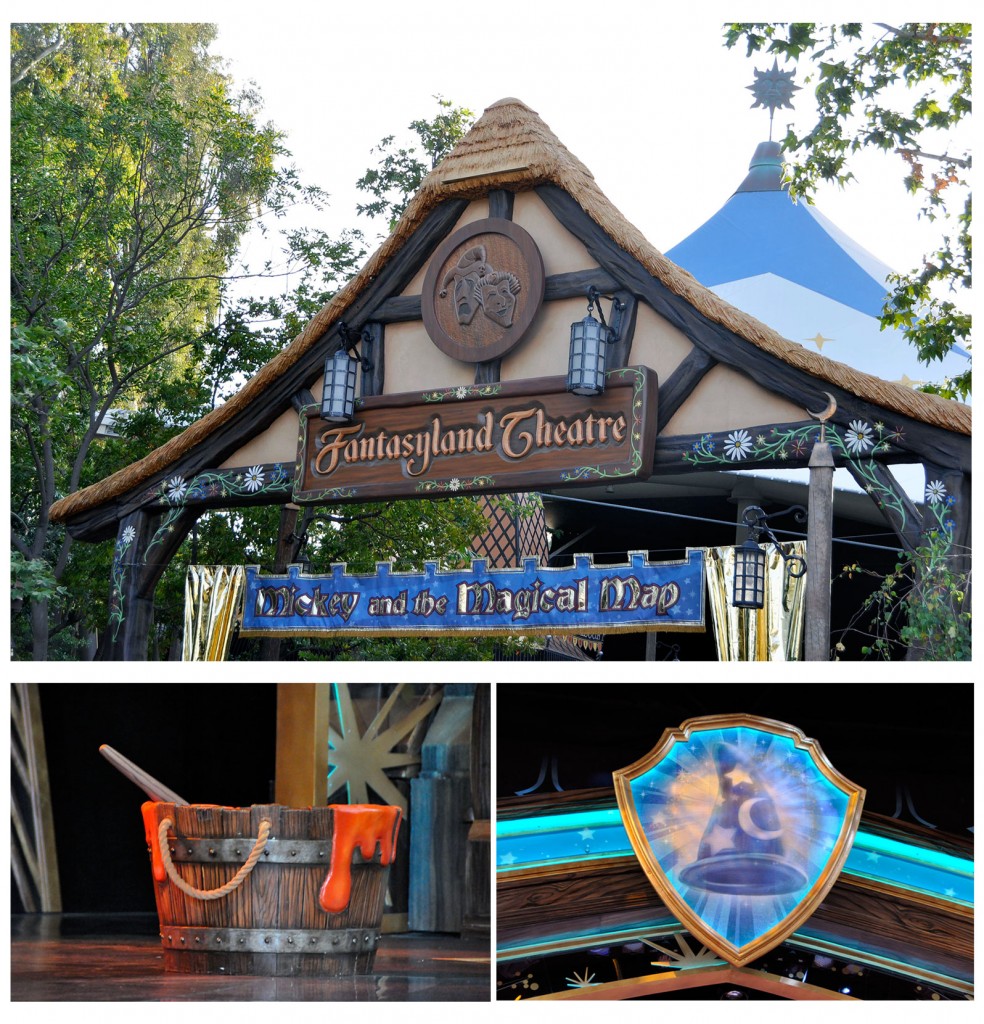 We get to touch people at the very core of their emotions. We want people to get lost in the story of "Mickey and the Magical Map." – Kevin Eld, Head of Walt Disney Imagineering Creative Entertainment.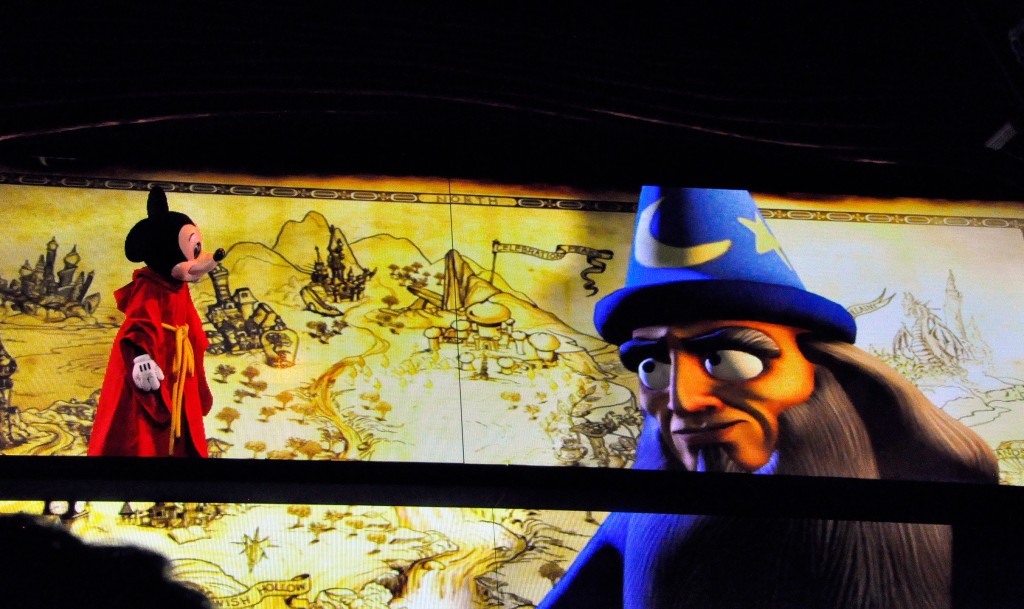 Mickey Mouse, best known for being funny, friendly, adventurous, and imaginative, reveals his mischievous side in his timeless role as the sorcerer's apprentice. I remember my mother reading the story of Walt Disney's The Sorcerer's Apprentice, so immediately I felt a wave of nostalgia as the show began.  As Sorcerer Yen Sid directs his Mapmakers to paint a magical map, capable of taking dreamers on adventurers as great as their imagination, Mickey lets his curiosity take control.  When he attempts to paint the sole unfinished spot on this glorious map, which spans the length and breadth of the stage, his adventures begin as he enters familiar worlds, brought to life by music, color, and our favorite Disney Characters.

Mickey first encounters King Louie from The Jungle Book where they explore the Adventure Islands to cool, swinging tunes.  Both Mickey and King Louie are played by costumed actors with moving eyes and mouths to give these characters life.  And the fact that the performers use paint buckets as drums really showcases the thought and innovation that went into this production.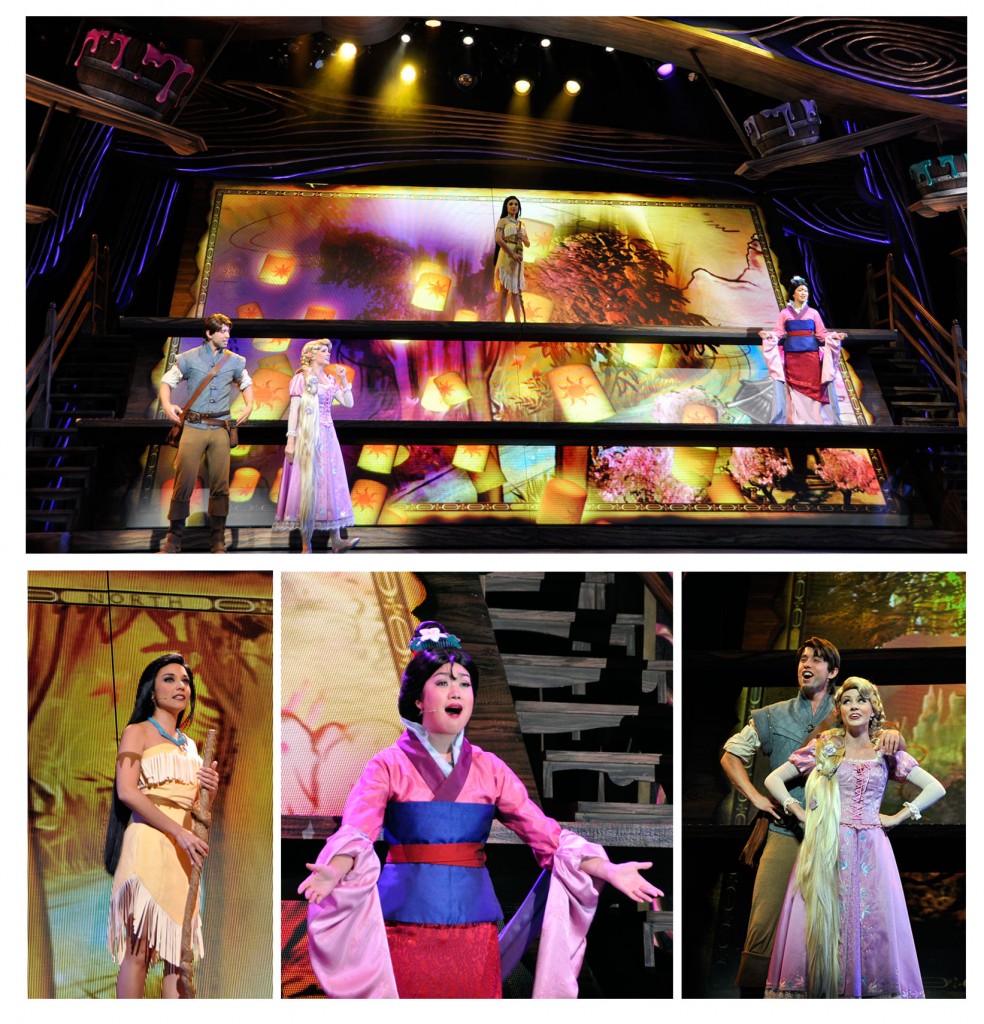 Mickey's next adventure brings him to Dream Village where he gleans inspiration from Pocahontas, Mulan, Rapunzel and Flynn Rider.  Their Glee-like medley is beautiful and captures the heart of these 3 stories.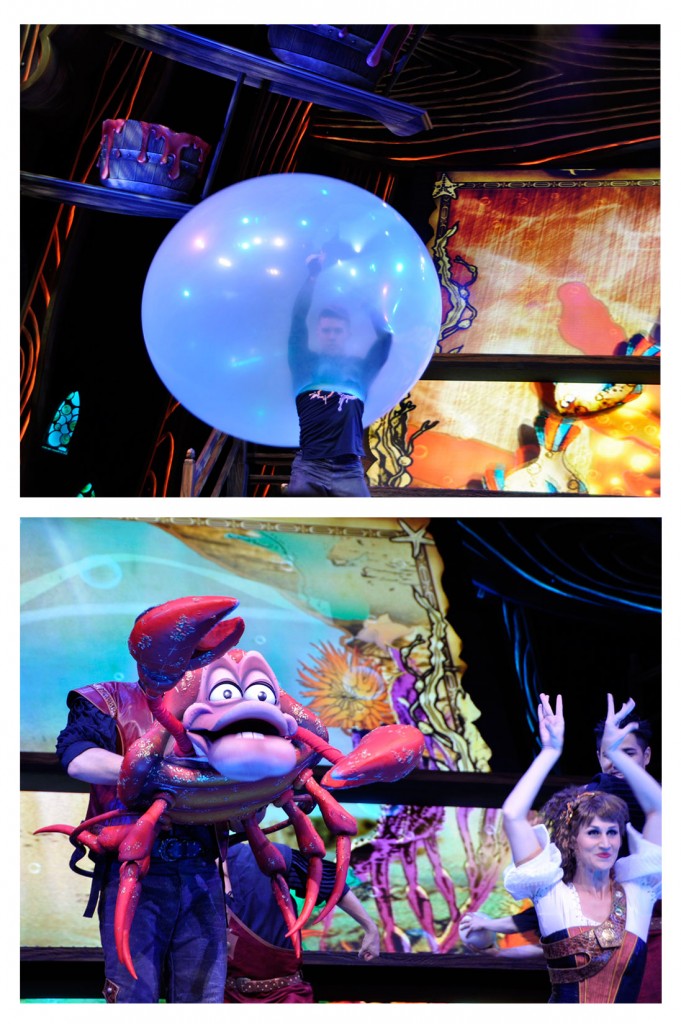 From there, the mood lightens and Mickey finds himself diving into Celebration Peaks for an underwater venture with Sebastian.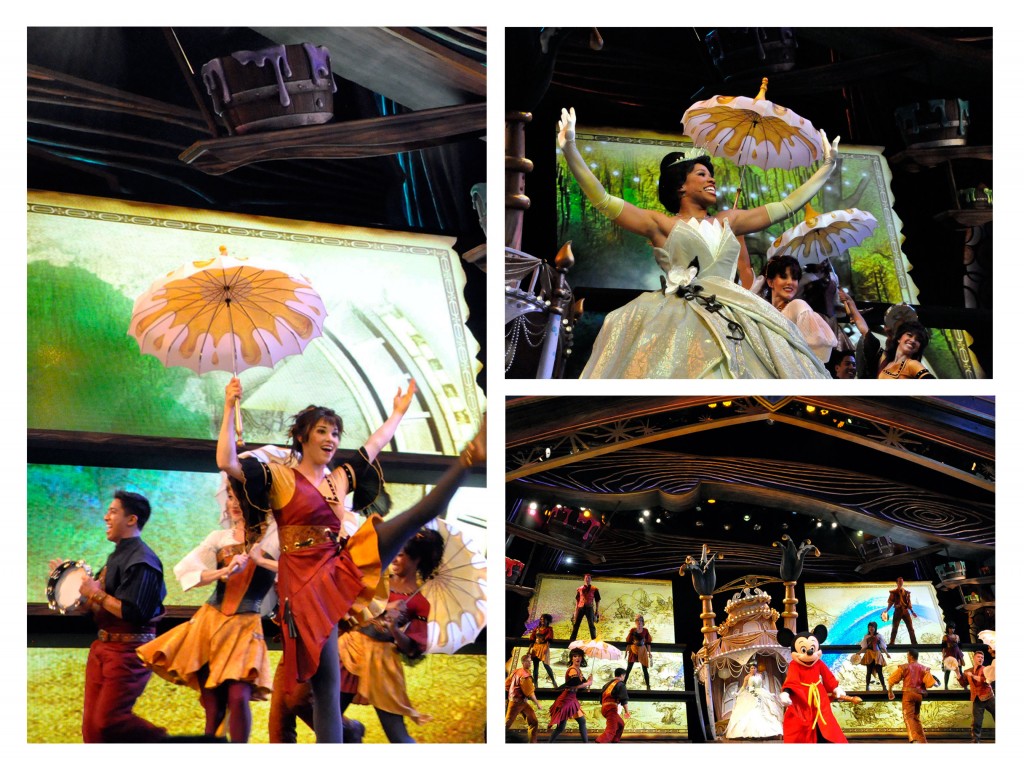 The show closes with Tiana and her friends in a jubilant, celebratory last number.
With contemporary choreography, brand new arrangements of classic songs, and an interactive map that brings guests into the story in a way that has never been done before, Mickey and the Magical Map will appeal to a broad audience.  The show is warm, vibrant, and whimsical. I personally love the tie to some of my favorite Disney characters and the stories that touched us as a family.
As with each Disney story, the message is simple and inspires us to continue pursuing our dreams. That unfinished spot is symbolic of our imagination…
As long as there's imagination left in the world, there are always new places to go, new dreams to have, new journeys to pursue. – Michael Jung, Theatrical Development Executive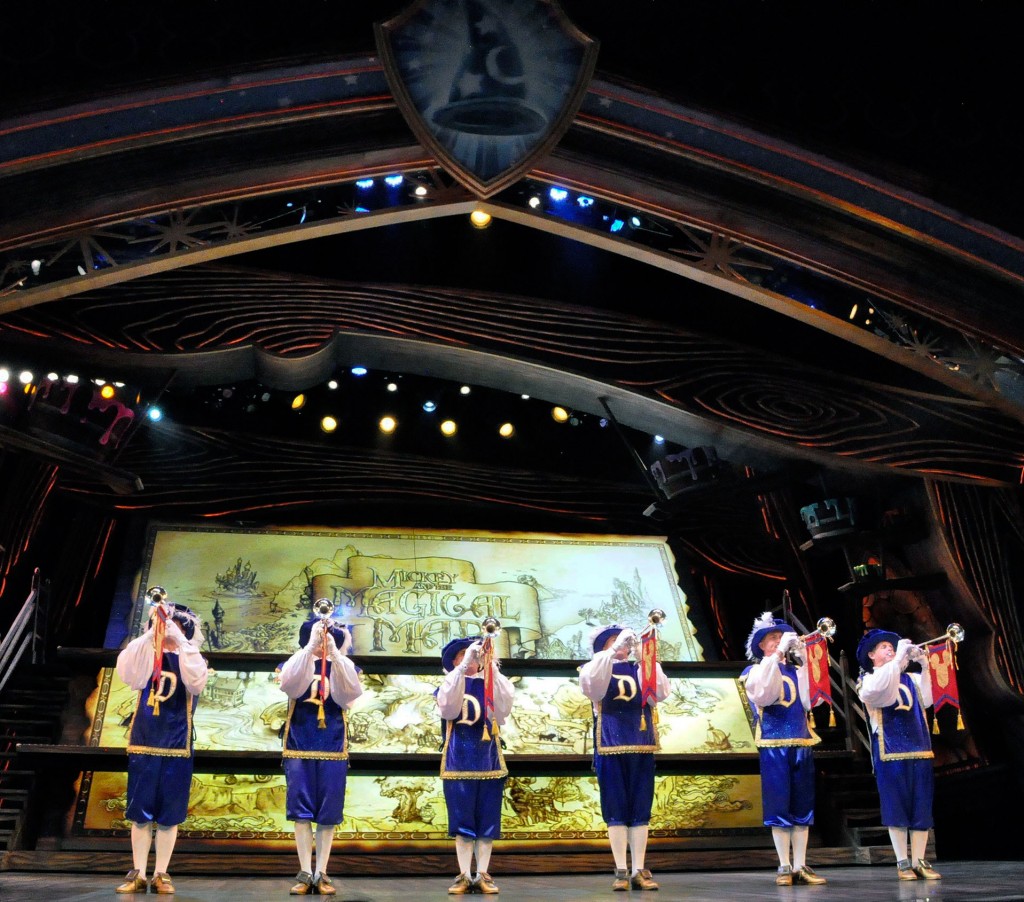 Mickey and the Magical Map has a running time of 22 minutes and will perform 5 days a week at the New Fantasyland Theatre. For showtimes, be sure to check the Entertainment Schedule online or at the park.
No compensation was received for this post.  I attended a media preview event which facilitated the writing of this post. 
Images: Rockin' Mama. All rights reserved.
Latest posts by Caryn Bailey
(see all)