Products for review and giveaway were supplied, which facilitated the writing of this post.
My son can spend hours building and creating, so it isn't surprising that every year during the holidays, he has the latest colorful, interlocking brick building set on his wish list. While many toys purchased have come into the house only to reside permanently in the toy chest, he only has a few that he plays with daily and those include his building sets. What I find really interesting about these sets is that he will build them one time according to the instructions, then take them apart to imagine his own creations.

If building is his forte, it's closely followed by his love for all-things in motion, particularly cars. Perhaps that is why he could not wait to open up the brand new Mega Bloks Hot Wheels™ Super Race Set 8-in-1. This hot wheel-inspired building set combines the creativity of building with the excitement of racing in a set that literally holds infinite rebuild possibilities.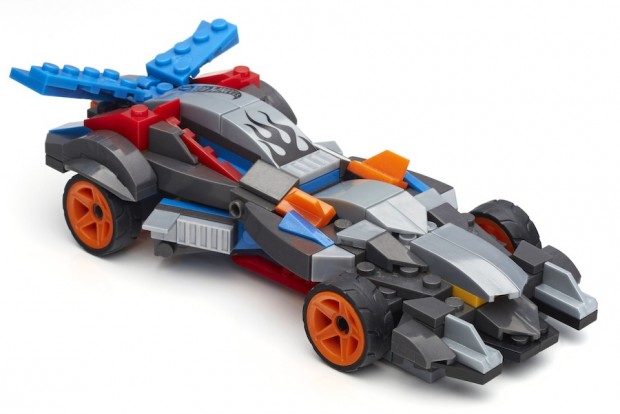 Designed for children ages 5+, this set features 289 colorful plastic interlocking building pieces to create 8 mini cars that can then be raced.  Once the cars have been built, kids can then take them apart and rebuild the "mega" car or create their very own customized cars. There really is no limit to what kids can create, which is why building sets like those produced by Mega Bloks are played with for many years.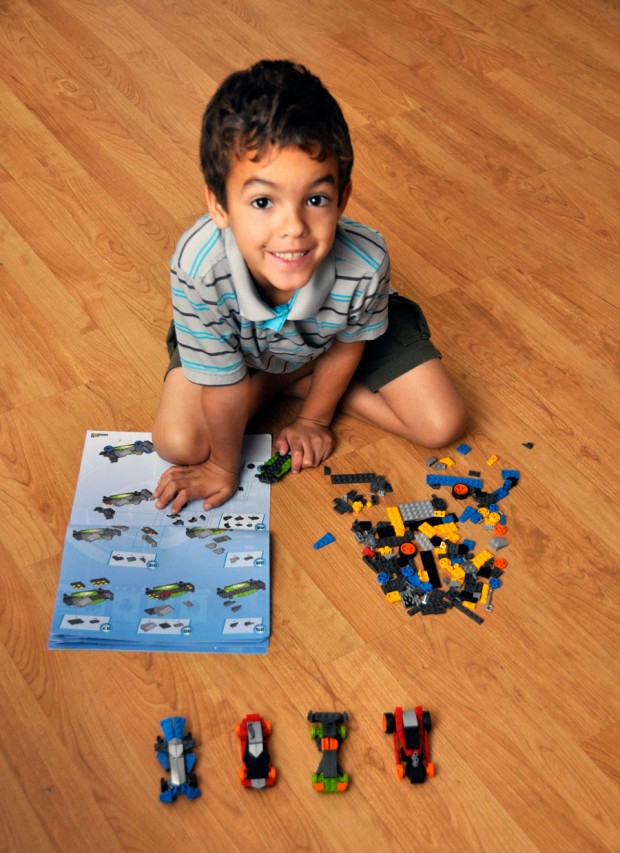 Once I gave my son the ok to open the set, he used the instruction manual to put the mini cars together. I'm constantly amazed at how quickly he put them together. Recently, my daughter received her first princess-inspired building set and it took me a very long time (and a whole lot of patience) to help her put it together.  Along with inspiring creativity, building blocks teach children a number of different skills including hand-eye coordination, quantitative thinking, and spatial skills.  Very often I'll find my son building with his friends at school which means that these blocks can also help develop a child's social and language skills while encouraging cooperative play.
In an age where technology seeks to entertain even the youngest 0f children, it's important that parents continue to foster the type of play they need… play where they use their imaginations and their hands and their voices to develop those crucial life skills.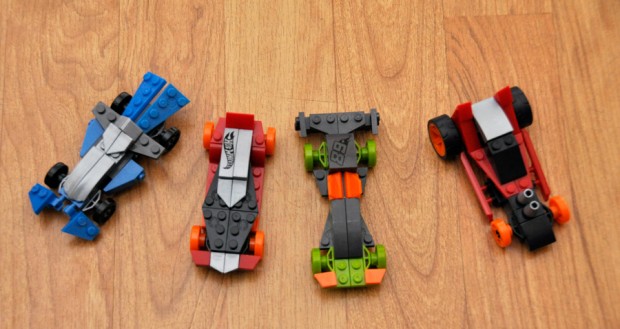 Mega Bloks Hot Wheels™ Super Race Set 8-in-1 retails for $19.99 which is a FANTASTIC price for this type of set and would make a great Christmas gift for kids (particularly boys!). You can follow both brands by visiting their respective social media channels:
Like Mega Bloks on Facebook
Follow @MegaBloks on Twitter
Like Hot Wheels on Facebook
Follow @Hot_Wheels on Twitter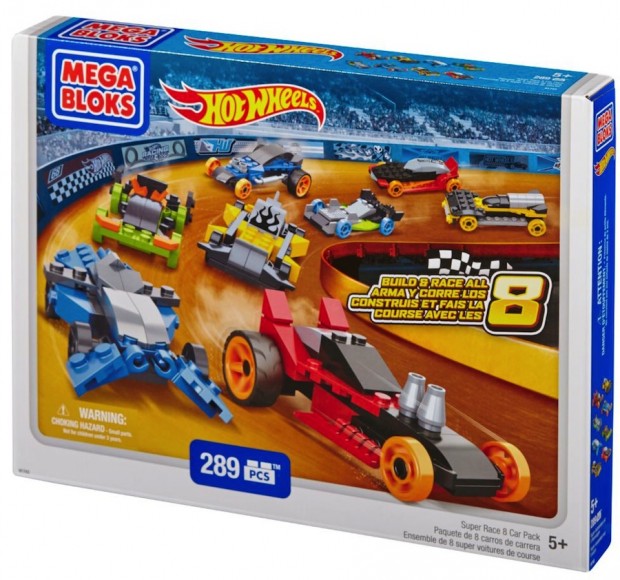 Win It!  One of you will win a Mega Bloks Hot Wheels™ Super Race Set 8-in-1. Simply complete the Rafflecopter form and leave me a comment with another set you like from the Mega Bloks site. Comments will close on November 22, 2014 at 11:59 PM PST.
US Residents only. Duplicates and comments not including the above information will be disqualified. Comments are moderated. If you don't see your comment in a reasonable amount of time, send me an email. Bloggers and non-bloggers may enter. If you don't want to leave your email address, please be sure to check back for my announcement on the winner. Please note that winners must respond within 48 hours of being announced/contacted or another winner will be drawn.

Latest posts by Caryn Bailey
(see all)