One of my aspirations for 2011 is to decrease the amount of times I eat out weekly and to cook (along with my husband) a majority of our meals.  It is easier to control the ingredients in home-cooked meals and more affordable than dining out.  And while it's feasible that I could cook all 21 of our meals each week, it's not practical for our particular situation.  And..I just enjoy the occasional break from cooking and dishes.
With the new federal mandate posed on restaurants to disclose nutritional information and calorie counts, I'm hopeful that restaurants will re-evaluate their menus.  And while the fact that this information is now readily visible, it's ultimately up to the consumer to make his/her own choice about the foods consumed at sit-down and take-away restaurants.  So how do I make healthy choices while dining out?  Here are my favorite tips:
1.  Become an avid label reader.  If you are unable to find the ingredients or nutritional facts on the food you have ordered, ask a manager. Most restaurants have a pamphlet or a notebook with this information.
2. Get savvy on basic nutrition. Do you know what percentage of your daily calories should come from fat? Or how much sodium you should consume in one day?  You should! Knowing basic nutritional information will guide your decisions while dining out.
3. Strive for balance.  A complete meal should include the right proportions of carbohydrates, protein, and fat.
4. Control portion size. If you don't know what a serving of meat, pasta, or veggies is, check out this resource on WebMD.
5.  Everything in moderation.  Yes…if you eat out every day, you may eventually reap the cost of that decision.
6.  Be wise with condiments.  Those sauces and dressings you use to compliment your meal add fat, calories, sodium, sugar, and more.
A week ago, I hosted a breakfast with McDonald's, to introduce some of my friends and family to their latest breakfast offering…Fruit & Maple Oatmeal.  The quick-serve meal chain has taken the basic hot cereal and kicked it up a notch by adding diced red and green apples, dried cranberries, and two kinds of raisins.  Fruit & Maple Oatmeal is made with 100% natural, whole-grain oats and combined with brown sugar and cream (both of which are optional, but you need to specify this when you order).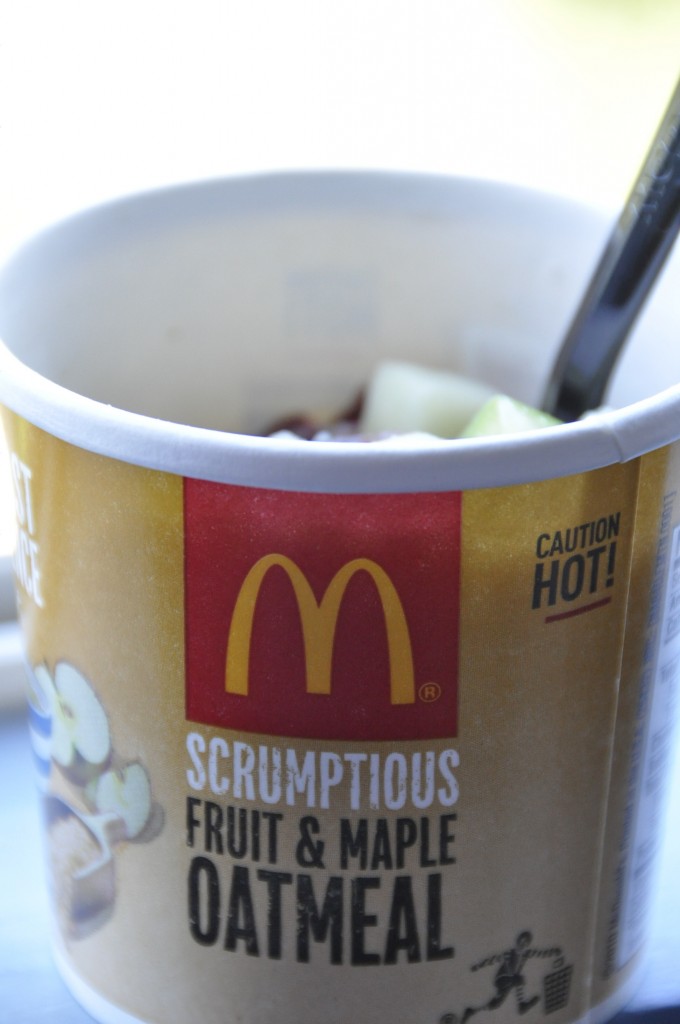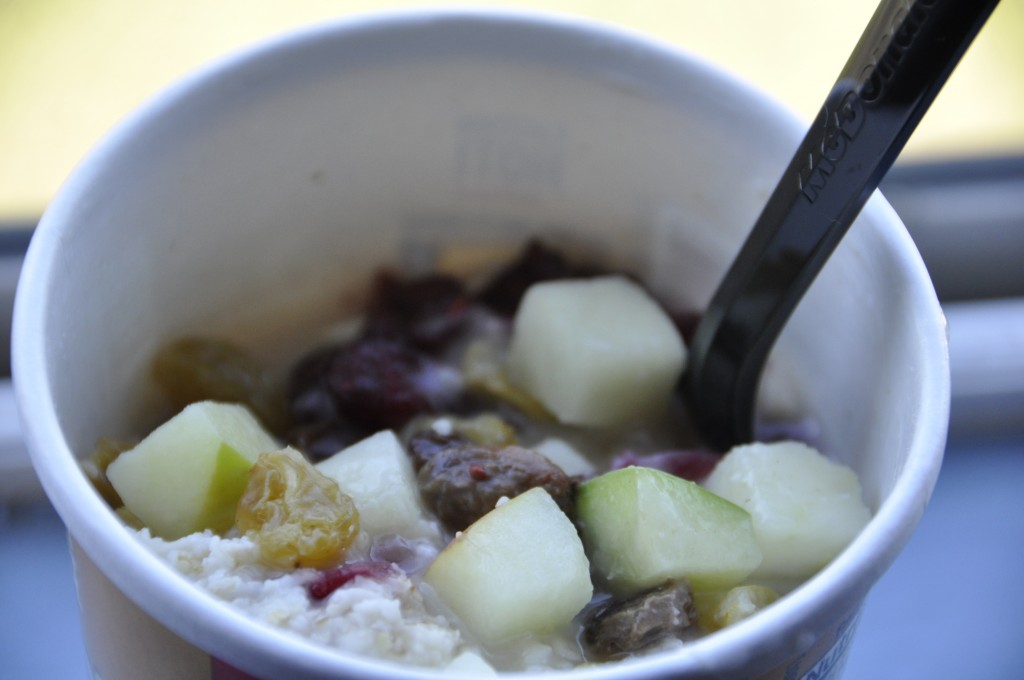 Nutritionally, Fruit & Maple Oatmeal packs 290 calories per serving (260 calories without the brown sugar), provides 32 grams of whole grains and 25 percent of your the FDA's recommendation for fruit.  Their website has a calculator for oatmeal with and without brown sugar, that will assist in determining the exact amount of nutrients you will receive based on what you do and don't include in your oatmeal.
I eat oatmeal at least 3 to 5 times a week at home, so I was certain it wouldn't taste much different than the packages I prepare.  Wrong.  It's actually much better.  I don't like brown sugar in my oatmeal (I prefer maple syrup) and when you add the fresh and dried fruit, it really doesn't need it.  I never thought to put fruit in my oatmeal so that's a change I'll be making at home.  I make my oatmeal with water, which is quite boring.  The addition of cream offers a richer flavor but can be omitted for individuals who do not like or cannot tolerate dairy.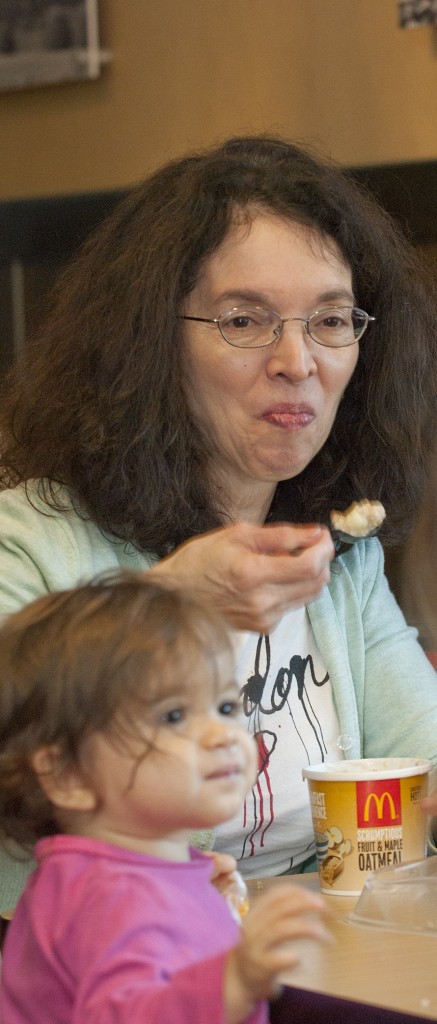 Overall, I'm pleased that McDonald's is striving to offer consumers healthier food options.  But this isn't the first time.  The quick-serve food chain offers a variety of salads, grilled chicken sandwiches, a fruit 'n yogurt parfait, and real fruit smoothies.
What are your best tips for eating healthy while dining out?
I have been retained by McDonald's to participate in this campaign, but all opinions expressed remain my own.
Photo Credit: Rockin' Mama and McDonald's.  All rights reserved.