My kids have spent countless days by my side while I cook and bake in the kitchen. We've made messes and memories in the name of dinner and learned fractions over fresh chocolate chip cookies. These days, my son wakes up some mornings aspiring to make pancakes from scratch. After our banana split venture last week, my daughter started crafting her own ice cream sundae variations. Suffice it to say I'm raising little chefs. For Christmas, my daughter received Creative Café's Barista Bar and she's had a blast pretending to serve up her very own "Starbucks" drinks. Creative Café also introduced a Frappe Drink Maker, which lets kids create their very own coffee-free crème drinks at home.
Partner.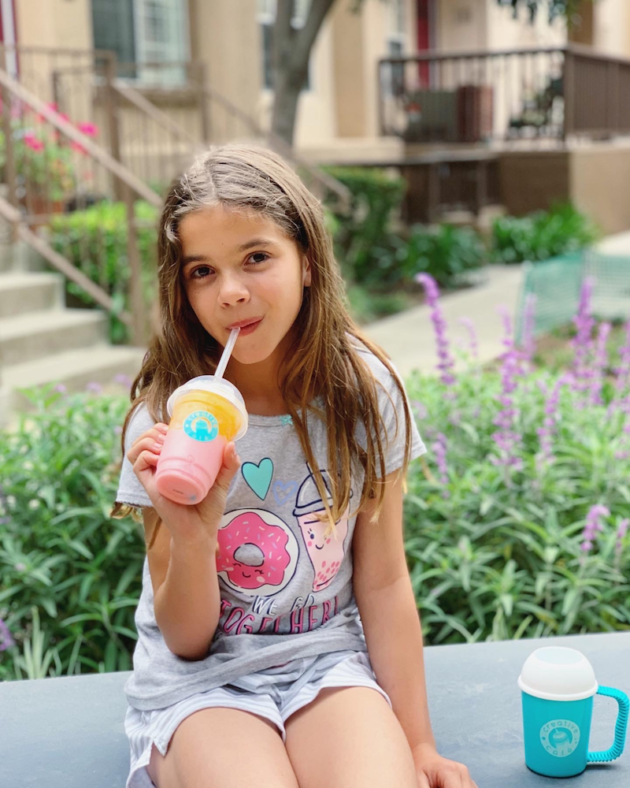 Creative Café Frappe Drink Maker
My daughter's creative side continues to flourish, and her curiosity in the kitchen reminds me of my own 10-year-old self. She is the girl who crafts mini Starbucks cups for her dolls and prefers creating over gaming.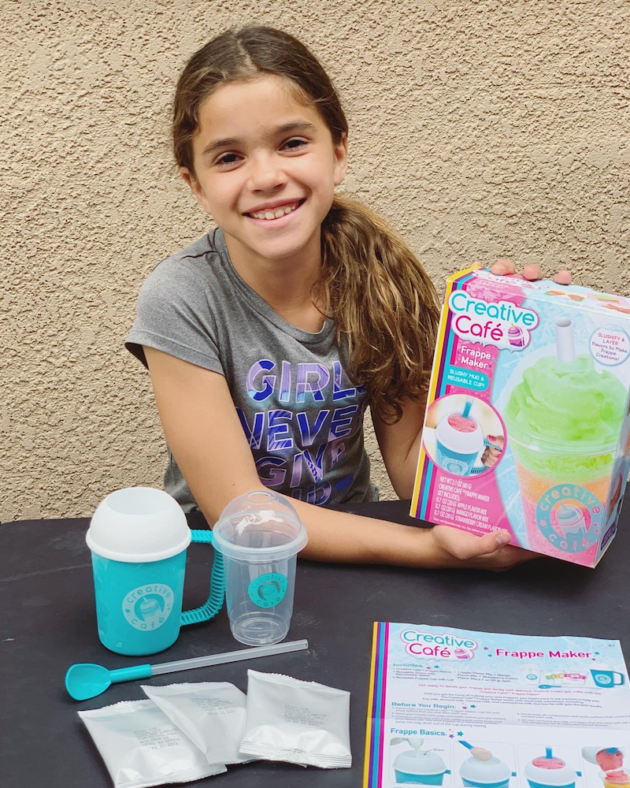 She recently decided to make "fraps" for all of use with her new Creative Café Frappe Drink Maker. The newest addition to the Creative Café line makes it easy for kids to make coffee-free "crème" drinks at home. The Frappe Maker includes a reusable frappe cup, lid and spoon straw plus strawberry cream, apple and mango flavor packets.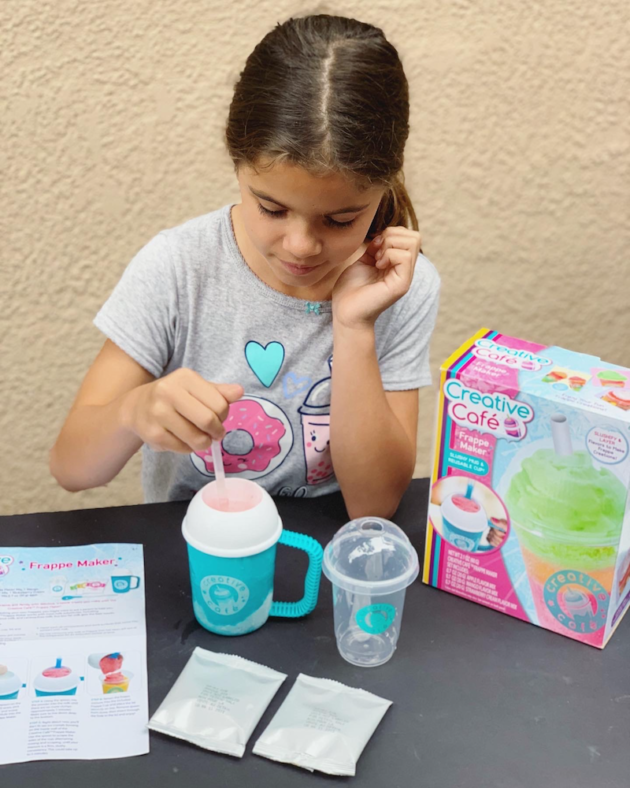 Making the frappes is simple and my daughter was able to create her own without any assistance. Simply freeze the frappe cup for 12 hours, then mix the powder with milk or a milk substitute (we like Macadamia nut milk). Kids can combine or layer the flavors to make a Frozen Rainbow Frappuccino.
The refills can be difficult to find, so we have started making juice and hot chocolate slushies. As long as the frappe cup is thoroughly frozen, kids can continue to create their very own Frappes!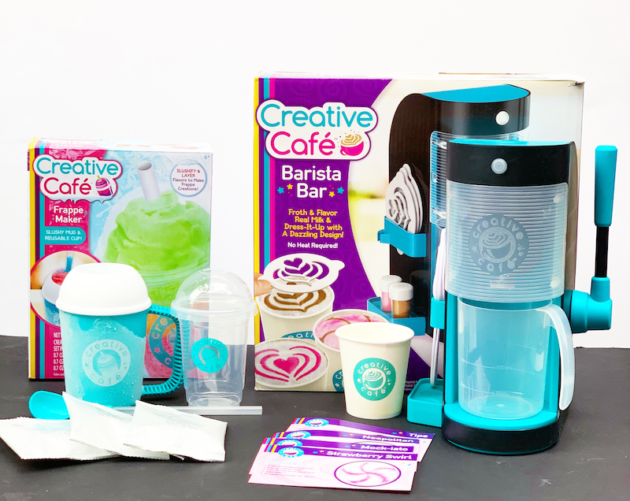 Purchase the Creative Café Frappe Maker for $14.99 at your local retailer or online.
Latest posts by Caryn Bailey
(see all)