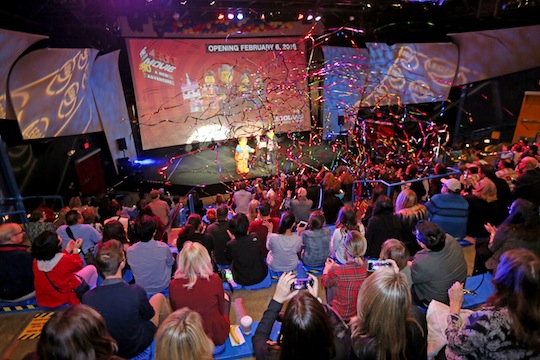 On a breezy night in Carlsbad, the lights shone bright along the red carpet that illuminated the path to the premiere of The LEGO Movie 4D A New Adventure at LEGOLAND California Resort. After fueling up on tacos from the "Everyday is Taco Tuesday Taco Bar," we grabbed popcorn, fruit candy, and a cup of overpriced coffee, then donned our 3D glasses for the premiere of the exclusive new film, which follows the events of the original feature-length film.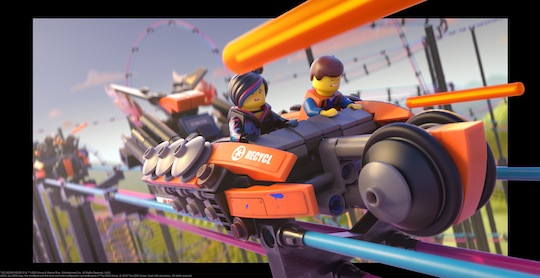 The debut of The LEGO Movie brought the iconic interlocking bricks and mini-figures to life, engaging audiences in a film that boasted a unique stop-motion-like visual style, quick wit humor, and an endearing message with universal appeal. The end of the film left us wanting more of Emmet and Wyldstyle's adventures, and while a sequel was planned even before the first film debuted in 2014, fans are anxious to find out what the duo and their bricktastic friends have been up to.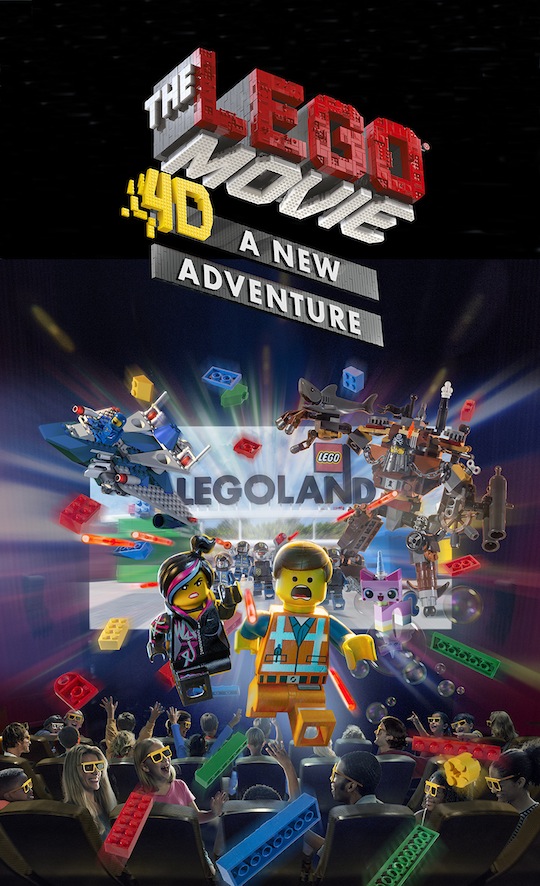 Set after the happenings of the first film, The LEGO Movie 4D A New Adventure will engage all of your senses as you join Emmet, Wyldstyle, Benny, Unikitty and MetalBeard on their latest adventure inside a theme park with rides that bear a striking resemblance to these characters' adventures in The LEGO Movie. After receiving a mysterious invitation to the theme park, they find themselves entangled in an evil secret plot masterminded by Lord Business' brother. It will be up to audiences to help save them by employing their Master Builder skills.
Immersive and captivating, The Lego Movie 4D uses wind, water, smoke, and special lighting effects to bring these characters and their latest adventure to life on-screen at LEGOLAND California resort. The film will play exclusively at LEGOLAND California Resort and will debut in other LEGOLAND theme parks and LEGOLAND Discovery Centers worldwide later this year.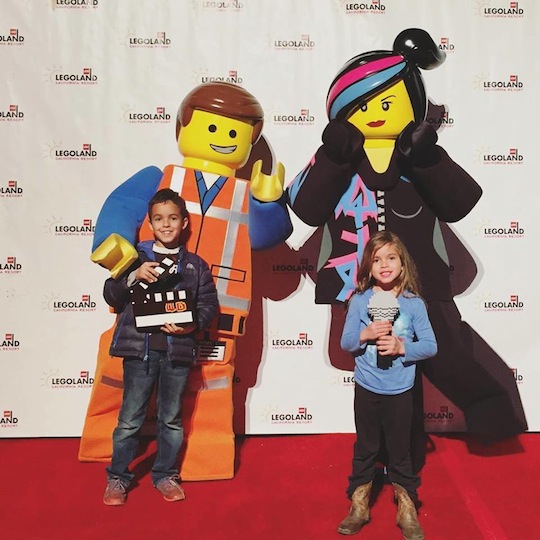 Meet Emmet, Wyldstyle, Benny and Unikitty
Before or after the film, be sure to take a picture with your favorite stars from The LEGO Movie. As locations vary, be sure to check the show guide the day of your visit for more information.
LEGOLAND Discount Tickets
Right now, you can save $25 on admission to LEGOLAND California Resort/SEA LIFE Aquarium AND return for free! You must visit before March 6th, 2016 and this deal can only be purchased online.
If you are a Costco member, you can also purchase a 3-month pass to LEGOLAND And SEA LIFE Aquarium for $89.99. This pass affords you unlimited visits for 3 months. Your first visit must take place before May 1st, 2016.
Free The LEGO Movie Printables
With Valentine's Day around the corner, download our free The LEGO Movie Printables to share with your friends!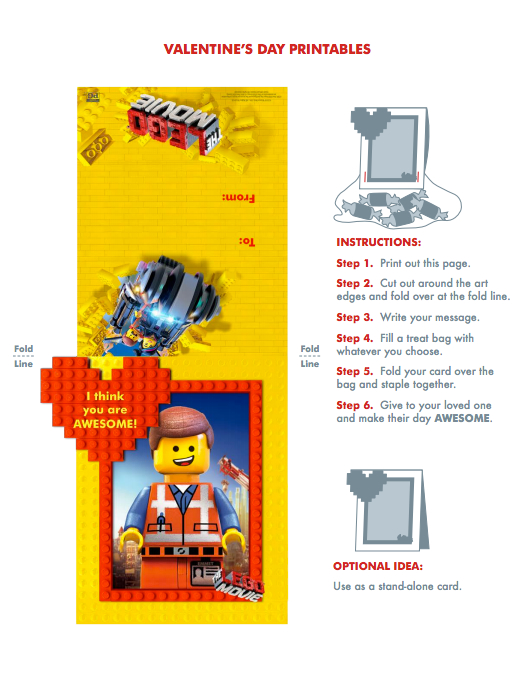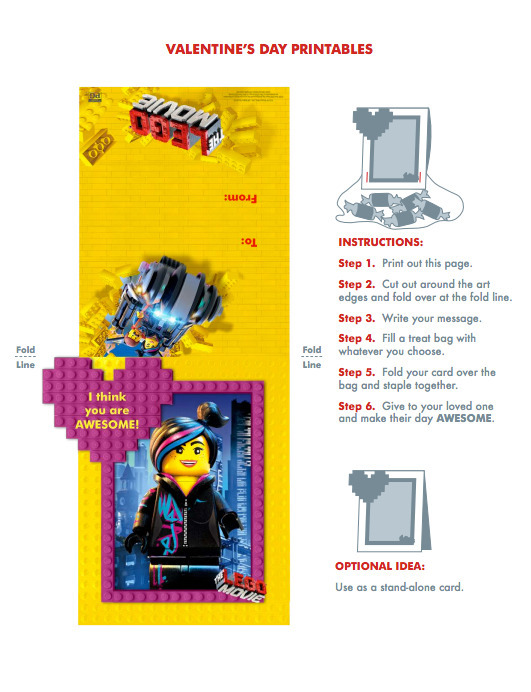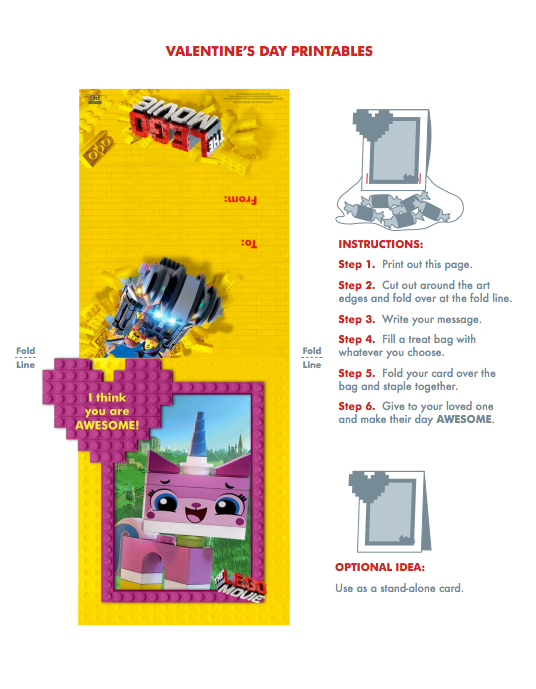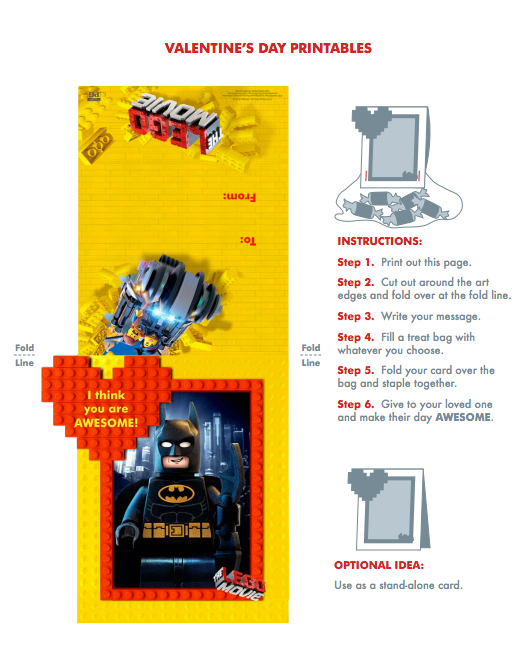 For more information or to plan your next visit to LEGOLAND California Resort, visit their website.