Every year, I spend several days in Miami networking with the top Latino content creators, journalists, marketing executives, tech entrepreneurs, and entertainment industry professionals. Hispanicize is the signature event for trendsetters and newsmakers in the digital space, and offers insight on current and upcoming trends, new technology, best practices and more. The information presented by top industry professionals is invaluable and offers attendees the opportunity to network with some of the top brands in the country.

Hispanicize LA
Every story starts as a local story, Evelyn Larubbia
In addition to the annual event, which takes place each spring in Miami, Hispanicize held two local events in Houston and Los Angeles. Timed to coincide with Hispanic Heritage Month, Hispanicize LA focused on diversity tech, entertainment and brand/influencer relations through workshops and dedicated sessions.

It is crucial in influencer relationships to forget and maintain creative partnerships – Andy Nelson
Hispanics make up 17.6% of the total population in the US (Carlos Gil). With a purchasing power of 1.5 trillion and growing, this is a demographic that brands can no longer afford to ignore. Microsoft, Facebook, United Airlines, Prudential, JCPenney, Ford, Best Western, StarKist, Carnival, and got milk? understand the importance of reaching this growing demographic and were on-hand to meet with influencers and content creators.
"Content is always key for your story, regardless of the tools (Mekahlo Medina)," and "a solid content plan is a powerful negotiation tool (Andy Nelson)". Events like Hispanicize connect digital creators with brands to help leverage those relationships to reach the Hispanic community. During Hispanicize LA, digital creators connected with brands through a series of dedicated sessions, workshops and activations.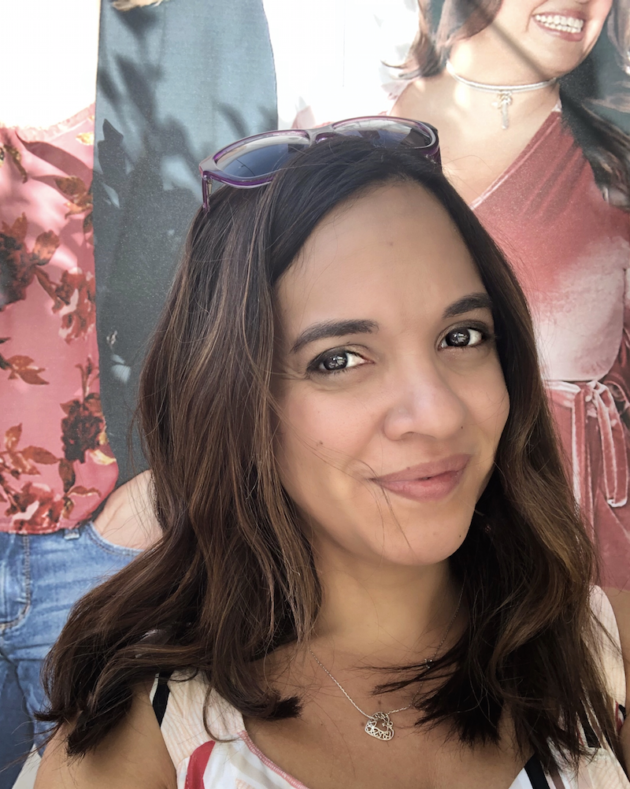 Want to earn more money? Be an early adapter on new technologies.
The interplay between finance and technology was insightful and shed light on how the two will continue to shape the industry. Additionally, Prudential provided an informative look at financial planning, particularly among millennials who are saving, but not investing. This is an issue tech solutions will need to address.
Financial education is necessary for a large part of the US population, particularly Latinos. And while the topic is less intimidating, planning and starting early is key. Visualize a prosperous future to help fuel success.

Microsoft at Hispanicize
This year, Microsoft partnered with Hispanicize as one of the LA event sponsors. In addition to providing sponsorship for 60 creators, I had an opportunity to meet with the Microsoft team at their LA flagship store. During an intimate lunch, creators learned about Microsoft's latest innovations and their partnership with El Salvadorian-born Ariela Suster, founder of SEQUENCE, an organization that is merging technology and fashion to help at-risk youth in El Salvador.

Your local Microsoft store is an invaluable tech resource. Specifically, their flagship store at Westfield Century City provides free event space for social media influencers, free gaming tournaments, and virtual reality (VR) demonstrations.  Virtual reality is currently being used to connect immigrant families across borders which I found to be fascinating.

The Microsoft Store in LA offers free, one-on-one appointments which include Personal Training Appointments to get the most out of your product or service, a Business Consultation to support your needs and objectives, an Answer Desk appointment to resolve issues quickly, or a Discover More session to explore everything your new product or service has to offer.

Every Saturday is STEM Saturday where kids can learn to code and create games.
During our influencer lunch with Microsoft, we had a unique opportunity to hear from Ariela Suster, founder of SEQUENCE. Her handmade jewelry accessories are helping to disrupt the cycle of violence in El Salvador that limits at-risk youth.

Suster uses a Microsoft Surface to dream up new designs and create PowerPoint presentations about upcoming collections. She also collaborates with her team via OneNote and Drive and communicates daily on Skype. You can view her collection and learn more about SEQUENCE by visiting her website.

Be sure to visit Microsoft LA for specific information on in-store services and events.

The power of Latinos who unite creates infinite possibilities – Casanova McCann
Hispanicize 2018 will once again unite 3,000 Latino influencers, creators, trendsetters and newsmakers in Miami. Be sure to continue the conversation by following Hispanicize on Facebook, Instagram, and Twitter.