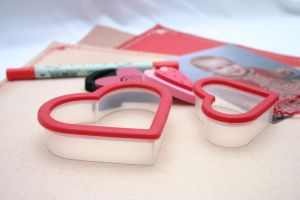 Yesterday, I had a bit of a "stress out" moment because when I went to a few of the stores in our area, they were almost completely sold out of Valentine's Day cards!  I told my son he would have Toy Story cards to give out to his friends tomorrow during their Friendship Party and I didn't want him to be disappointed.  Who knew that the shelves would be bare on the Saturday before Valentine's Day?  Fortunately, after 3 (yes 3) stores, we found them!  But if you procrastinated like I did, here are some adorable (and free!) Valetnine's Day cards you can print out form the comfort of your home.  Enjoy!
I'm Tagging You As My Valentine!
No compensation was received for this post.
Photo Credit: lmzanchi