Every year, our family celebrates the holiday season with a visit to the theatre to see The Nutcracker. Just a few weeks ago, we watched as the renowned company of the American Ballet Theatre (ABT) perform a beautiful rendition of Pyotr Ilyich Tchaikovsky's famous ballet at the Segerstrom Center for the Arts. This winter, the ABT returns to Costa Mesa to perform Harlequinade.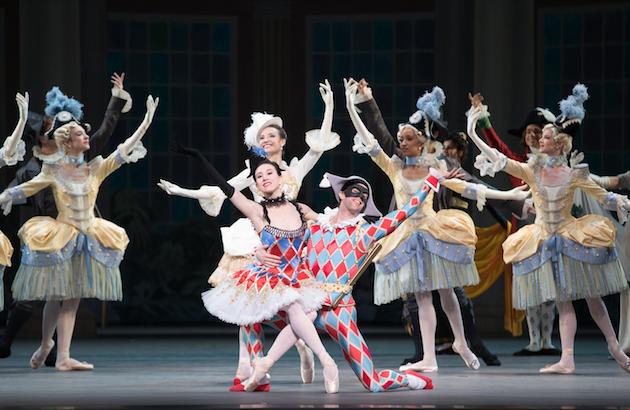 Harlequinade
Harlequinade is a brand new production by the American Ballet Theatre featuring noteworthy performers, humor, lavish sets, costumes, and music. This British comic theatrical genre is defined as the part of a pantomime where the harlequin and clown play the principal parts. Its history dates back to the 17th and mid-19th centuries and was originally a slapstick variant of the Commedia dell'arte, which originated in Italy.
The story of the Harlequinade is centered around a comic incident in the lives of 5 main characters including Harlequin who loves Columbine, Columbine's greedy, foolish father Pantaloon who attempts to separate the two with a mischievous Clown, and the servant, Pierrot, typically involving chaotic scenes with a bumbling policeman. Harlequinade was originally a silent act with music and stylized dance.
In the ABT's new production, the Harlequin and Columbine are kept apart by her father Cassandre, who would prefer that his daughter marry the wealthier (and older) Lèandre. Harlequin, not to be deterred, futilely tries to win Cassandre over, but is turned away repeatedly by Cassandre and his servant Pierrot. With the help of a Good Fairy and Pierrot's wife Pierrette, Harlequin's misfortunes are turned around and Cassandre agrees to bless their marriage. In the second act, love triumphs over all as Harlequin and Columbine wed.
This production of Harlequinade features 42 students from the Center's American Ballet Theatre William J. Gillespie School, inspiring young dancers to pursue their dreams. Created over 18 months, this production was inspired by the archival notes of Marius Petipa and is set to a score by Riccardo Drigo played live by the Pacific Symphony. The ballet's sets and costumes are by Robert Perdziola.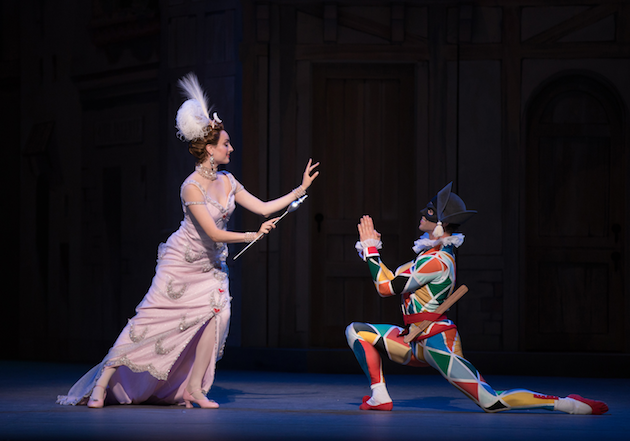 American Ballet Theatre
American Ballet Theatre is one of the great dance companies in the world unique in its combination of size, scope and outreach. Recognized as a living national treasure since its founding in 1940, ABT annually tours the United States, performing for more than 300,000 people, and is the only major cultural institution to do so.

For 78 years, the Company has appeared in a total of 132 cities in 50 countries and has performed in all 50 states of the United States. ABT has recently enjoyed triumphant successes with engagements in Paris, Brisbane, Abu Dhabi, Singapore, Hong Kong and Tokyo.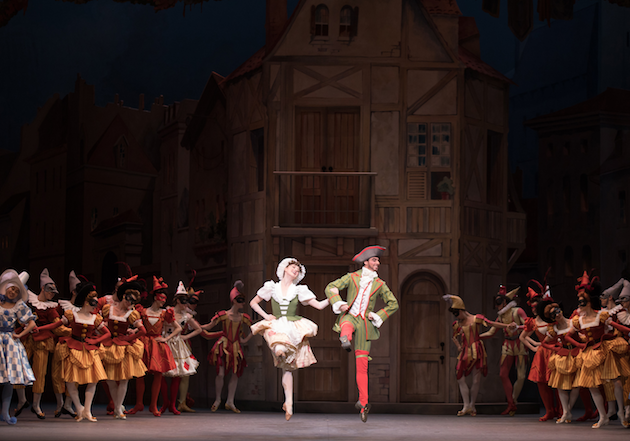 Kids Night at the Ballet
On January 17, 2019, families are invited to enjoy Harlequinade at the Segerstrom Center for the Arts during Kids Night at the Ballet. This special night will feature pre-show activities including a coloring station, crafts, photo opportunities, and meet-and-greets with costumed dancers from the American Ballet Theatre. Pre-show activities begin at 6 pm. This is a wonderful introduction for families to the world of theater and dance.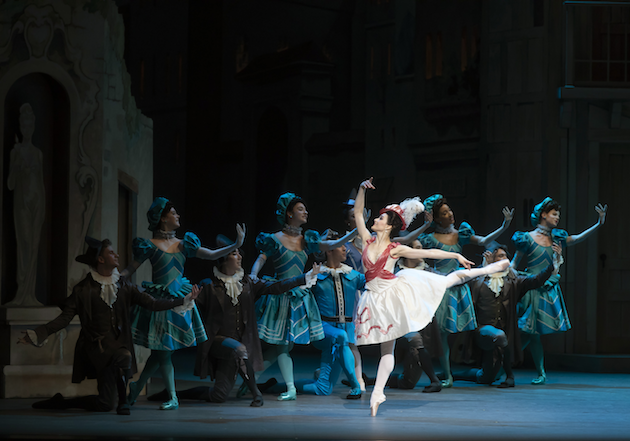 American Ballet Theatre: Harlequinade Tickets and Showtimes
Single tickets for Harlequinade start at $39 and are available online at SCFTA.org, at the Box Office at 600 Town Center Drive in Costa Mesa or by calling (714) 556-2787.
For one night only, families can purchase a full-price ticket and receive a second ticket free for children during Kids Night at the Ballet. This offer is available for the January 17, 2019 performance of Harlequinade at 7:30 pm. Be sure to use the promo code KIDS when purchasing tickets.

January 17 – 20, 2019
Thursday – Friday at 7:30 pm
Saturday at 2:00 and 7:30 pm
Sunday at 1:00 pm

Kids Night: January 17 at 7:30 p.m.