{Sponsored}
Kid friendly trail mix is the perfect way to satisfy my bottomless pits (children) after school. It never fails. As soon as I pick my children up from school, exactly six hours from when I dropped them off, they are starving. It doesn't matter that their school is exactly 8 minutes from our house or that I packed their lunch with at least 5 different snack choices. "I'm hangry and I'm going to FAINT if I don't eat something," is the shout heard 'round the school pickup line."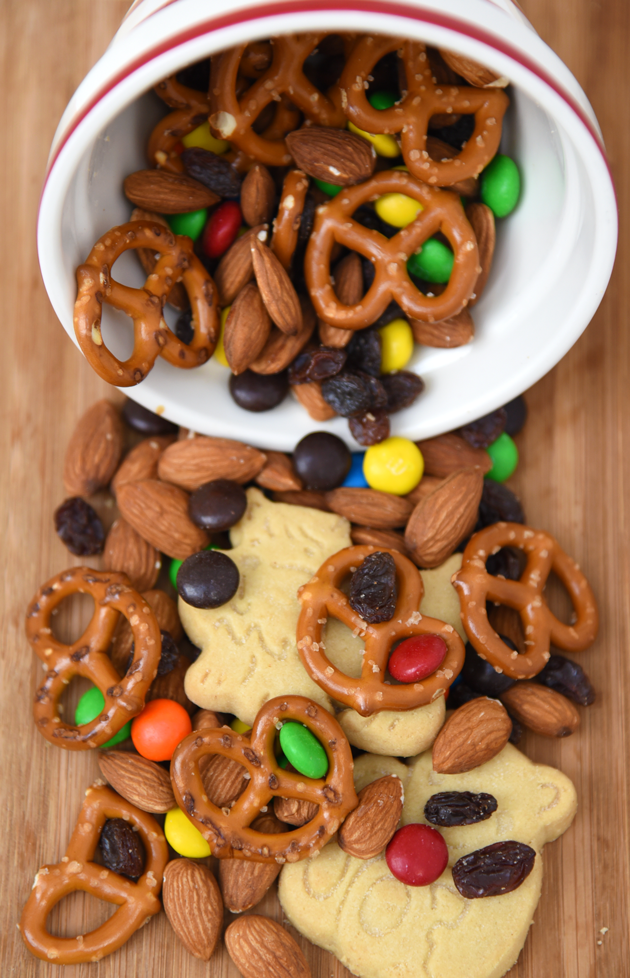 The irony surrounding kids' snacks today is that very often, they are filled with excess sugar, fat, artificial ingredients and empty calories. In an effort to satisfy my kids' hunger in between meals, particularly during the school day when they are expending a significant amount of calories as they play, learn, and grow physically, I've put together a list of the 10 Best Snacks For Kids.
Fresh cut vegetables
Fresh fruit
Yogurt
Cheese
Hummus
Nut Butters
Whole grain cereal
Lean, nitrate-free meats
Snack/Trail Mix
Smoothies
Kid Friendly Trail Mix with all the Right Stuff
One of our favorite on-the-go snacks is a simple trail mix. Unfortunately, store-bought varieties do not always contain the right mix of snacks. The result is that my kids will eat some of the nuts, chocolate chips and dried fruit and leave an entire bag full of coconut or raisins. We have found that when we make our own trail mix, we can include our favorite combination of nuts/seeds, dried fruit, and "treats" (i.e. chocolate chips).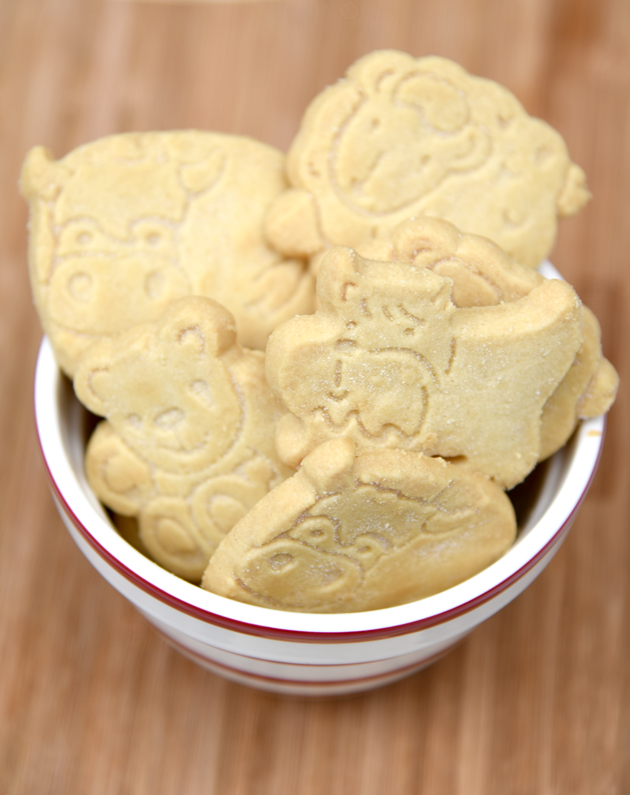 Using Walkers Animal Shapes Shortbread, I created a simple Kid Friendly Trail Mix. I absolutely love Walkers Shortbread and have enjoyed them since I was a child. What's great about their products is that they use simple ingredients you would find in your kitchen. These animal crackers are made with wheat flour, butter, sugar and a pinch of salt. They come in 4 fun shapes including teddy bears, sheep, Highland Cows and Scottie Dogs, straight from the Highlands of Scotland.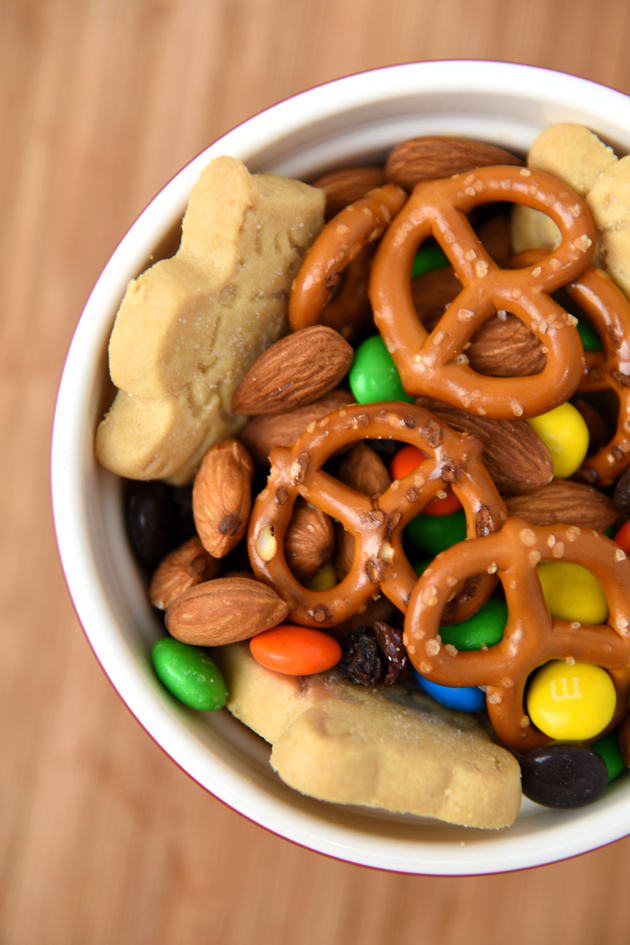 What You Need to Build Your Own Kid Friendly Trail Mix
Nuts/Seeds: Almonds, pecans, cashews, sunflower seeds, pumpkin seeds. Opt for nuts that are free from added salt, sugar, and oil. If you enjoy roasted nuts, consider doing this at home rather than purchasing roasted nuts.
Dried Fruit: Raisins, dried cranberries, dried blueberries, dried cherries.  Opt for unsweetened dried fruit that is not covered in sugar.
Treats: Dark chocolate chips, candy-coated chocolates, popcorn, pretzels, whole grain cereal, animal crackers. Opt for natural versions of these "treats" since store-bought varieties can contain excess amounts of salt, sugar, oils and processed ingredients.
Optional: Spices including cinnamon, nutmeg

Kid Friendly Trail Mix
Ingredients
1/2

cup

almonds

1/4

cup

raisins

1/2

cup

pretzels

1/4

cup

candy coated chocolate

4

shortbread animal shapes
Instructions
Combine all ingredients in a bowl
Visit Walkers for more shortbread-inspired recipes!