The one and only time I attempted to take my kids on a road trip in our 4-door Sedan was the last time. While comfortable enough for day-to-day driving, any free space was occupied with snacks, toys and books, and anything that wouldn't fit in my trunk.  The minimal savings I might have realized were negated by the all-too-frequent stops we had to make for stretch breaks and the incessant requests to get-me-out-of-the-car and are-we-there-yet? Our regular road trips inspired my review of the Kia Sedona.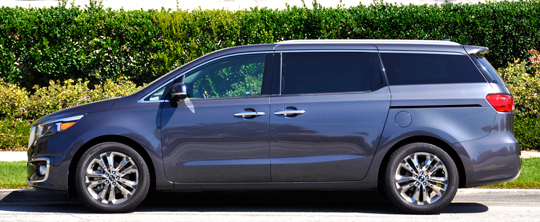 Confession: Minivans are intimidating. I'm not a tall woman, and the thought of parallel parking and backing out of spaces with blind spots makes me nervous. Fortunately, the Sedona offers a driving experience that fueled my confidence, and at the end of a one week, I felt like a minivan pro.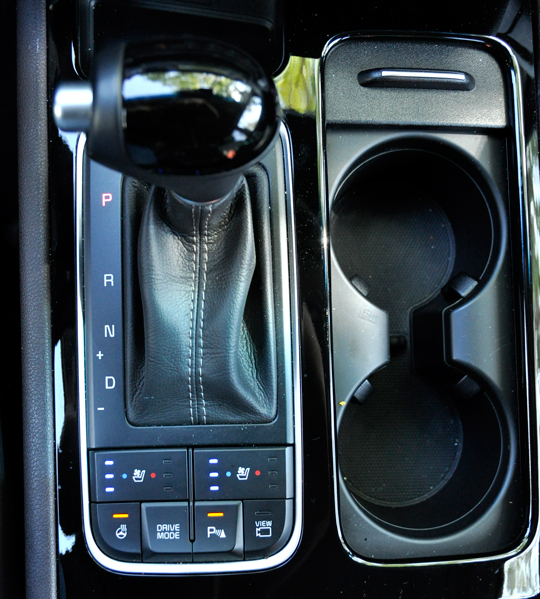 How does the Kia Sedona drive?
One of the main concerns I hear from minivan skeptics is vehicle performance, second only to style (aka design). The Sedona offers a smooth, quiet ride without compromising power. One of the things I was surprisingly pleased with was how seamless it was merging onto the freeway, given the fact that I underestimated the Sedona's power thanks to its V6 engine.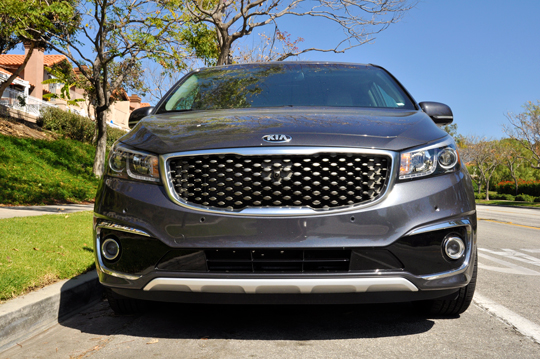 Will I have to relinquish my sense of style? 
The one recommendation I have when considering the Kia Sedona is to avoid discounting it based solely on its class as a minivan. Apart from the fact that this vehicle was named Best New Car Design at the 2014 New York Auto Show after its latest redesign, the design reminds me more of a hybrid between a large SUV and a minivan. Intricacies like a bold front grille and edgy chrome wheels set the Sedona apart from other minivans.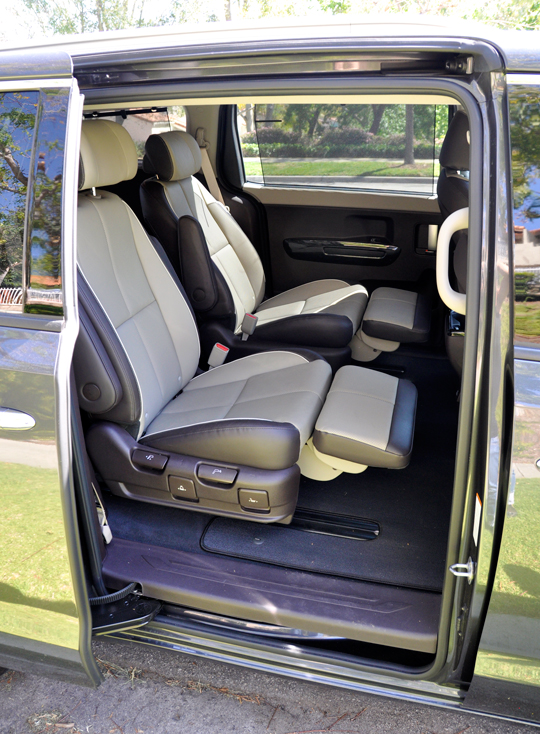 How comfortable is the Kia Sedona? 
One of the things I adore about the Kia Sedona is how spacious it is. The second row features First-Class Lounge Seating which means the seats recline, offer adjustable armrests, winged headrests and retractable footrests. I wanted to be a passenger simply because of how cozy these seats are. If you're planning a road trip and need additional space for cargo, simply stow the third row under the floor. Have a larger family or planning on carpooling? Simply reconfigure to make room for up to 8 passengers.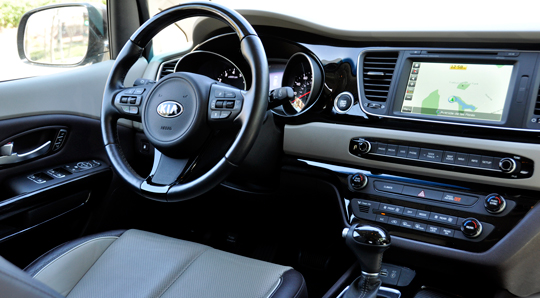 What luxury features are available for the Kia Sedona?
For day-to-day driving, I can get by with Maps on my iPhone and my favorite radio station. But road trips are much smoother when I have access to a variety of infotainment options including Infinity Premium Audio and turn-by-turn directions.
Traveling with a family means that inevitably someone will get too hot or too cold. The Tri-Zone Automatic Climate Control allows each area of the vehicle to enjoy customized heating and cooling. And if your child's iPad needs to be charged, you can use one of several AC outlets located throughout the vehicle.
Additional luxury features that surprised me include a glove box with built-in cooling (to keep drinks cold!), fast USB charging, heated front seats and seats that will warm you up or cool you down, depending on your preference.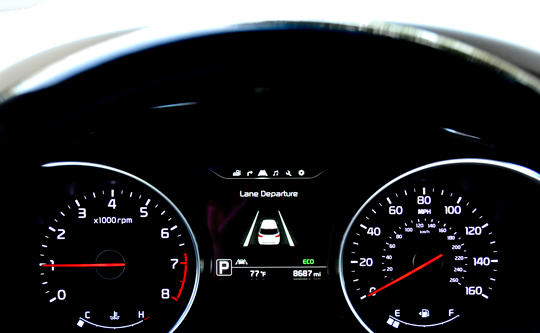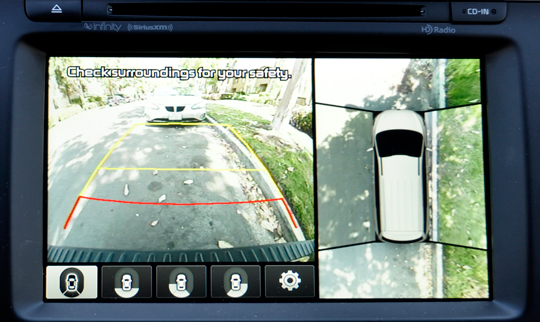 How safe is the Kia Sedona?
Safety is a top concern for families when considering a new vehicle. Kia merges safety with technology to offer outstanding, innovative safety features such as Blind-Spot Detection, Forward Collision Warning System, Electronic Stability Control, and Cornering Brake Control, all designed to prevent crashes. Having a rear-view camera has become an essential feature in any vehicle I consider purchasing. The Kia Sedona features Surround View Monitor which uses 4 cameras to provide a virtual 360° perspective which comes in particularly handy when you're my height. This feature alone gave me the confidence to back up and maneuver tight circumstances without hesitation.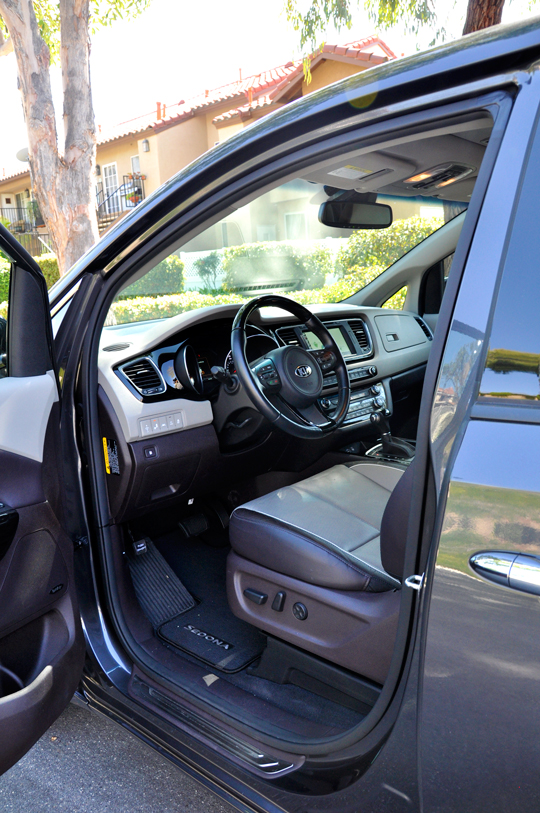 The Kia Sedona will change your perspective on the family minivan. It's stylish redesign, superior performance and substantial luxury features will inspire drives beyond the family road trip.
For more information, visit Kia.com/Sedona.
Latest posts by Caryn Bailey
(see all)