Last summer, we rode Jurassic Park – The Ride into extinction! As a young girl, I was a huge fan of the science fiction story about the collapse of an amusement park that showcased genetically recreated dinosaurs. Following success of author Michael Crichton's novel and subsequent film series, Universal Studios Hollywood debuted Jurassic Park: The Ride, in 1996. With the sixth film in the series currently in production, Jurassic World – The Ride brings these stories to life in an exciting new aquatic experience.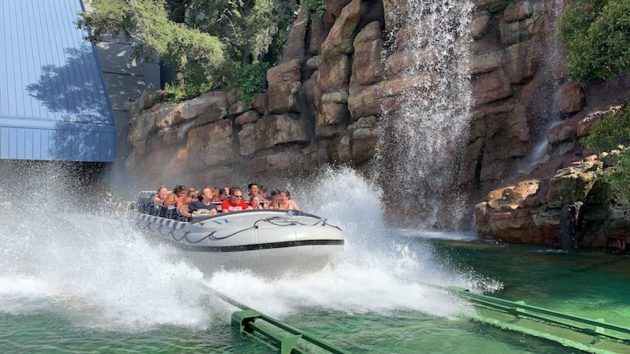 Consideration provided by Universal Studios Hollywood.
Jurassic World – The Ride
Jurassic World – The Ride brings Chris Pratt, Bryce Dallas Howard, and BD Wong back to reprise their cinematic roles as Owen Grady, Claire Dearing, and Dr. Henry Wu in this brand new prehistoric adventure.
Guests will first encounter the magnificent aquatic Mosasaurus and the docile dinosaurs, including the Stegosaurus and Parasaurolophus. But chaos quickly ensues as we meet the predators…Velociraptor and Dilophosaurus. After a battle between a Tyrannosaurus rex and the Indominus rex, guests are propelled down an 84 foot drop.
Of interest is the fact that the Mosasaurus is part of the Aquarium Observatory part of the ride which responds to real-world weather. Fans of the film series will appreciate how Howard, Wong, and Pratt really bring this ride to life while bridging the series together.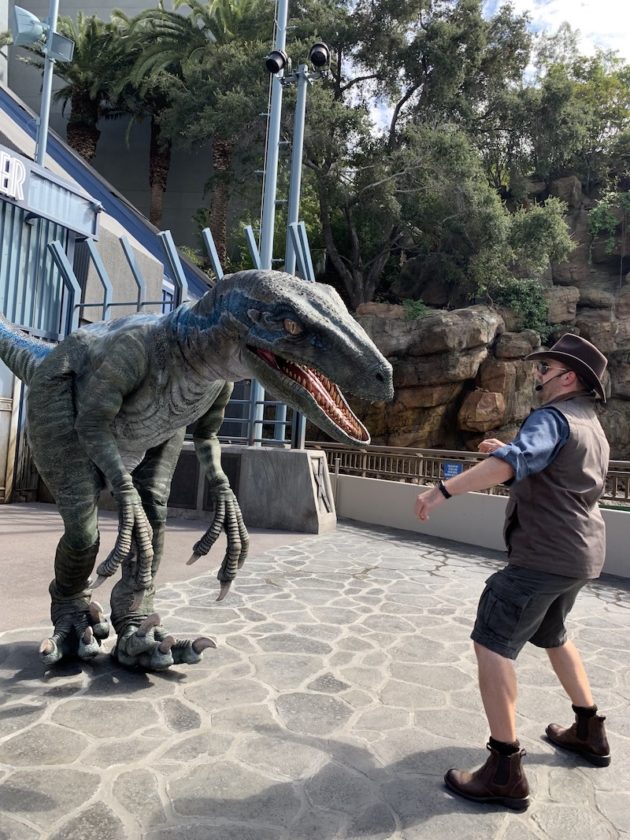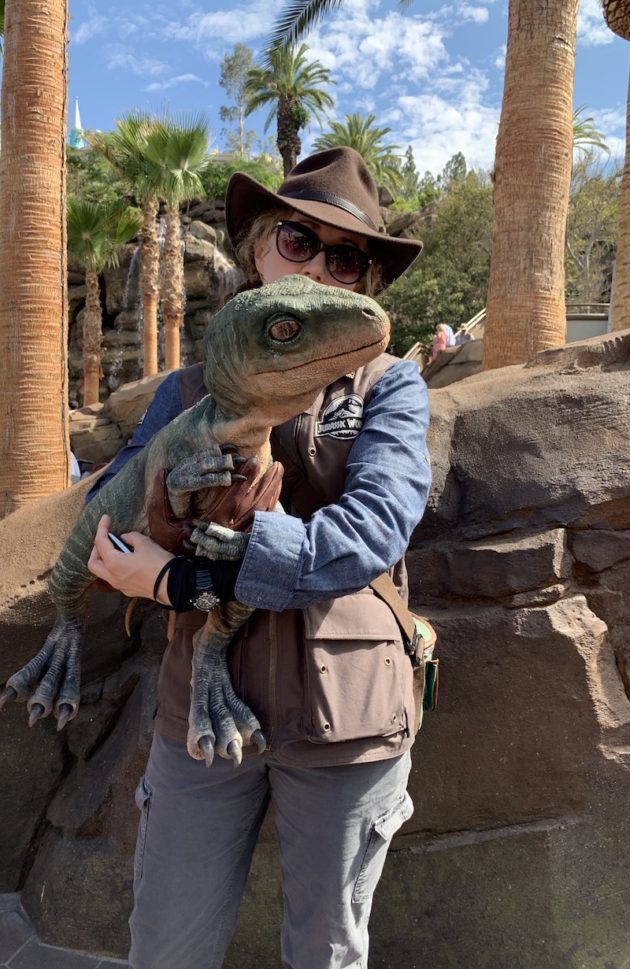 New Raptor Encounter
Along with meeting Blue, the Velociraptor, audiences will also have an opportunity to interact with the life-size (and life-like) Triceratops and Baby Raptor with her handler. The experience is located in front of Jurassic World – The Ride, and offers multiple opportunities for photo opps throughout the day. Be sure to check the time schedule at the encounter for additional information.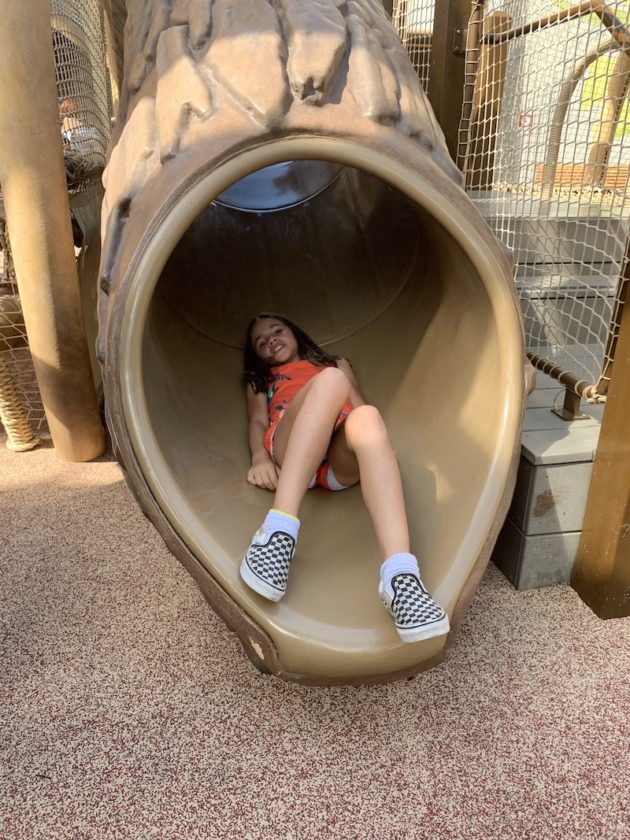 New Dino Play Area
The brand new, interactive Dino Play area includes activities for kids of all ages. Excavate a giant dinosaur fossil at the discovery dig site, explore the skull and eggs of a full-size T. rex, play on the jungle climber, and walk across the rope plank bridge. Tip: If you have younger kids who cannot ride Jurassic World – The Ride, the Dino Play Area is a great spot to wait and seek shade while the rest of the family rides.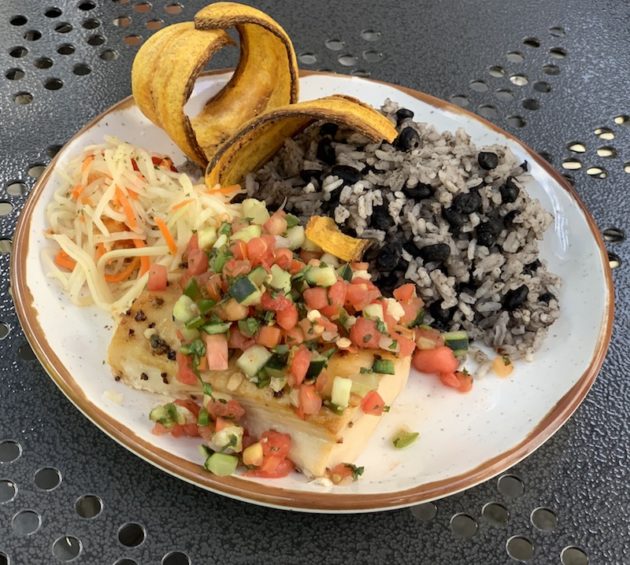 Jurassic Café and Isla Nu-bar
The newly, redesigned Jurassic Café and Isla Nu-bar offer families Costa Rican-inspired cuisine and Tiki cocktails. The meals are hearty and flavorful and exceeded all of my expectations about "theme park food." Popular favorites include the Slow Roasted Mojo Pork with mojo jackfruit, Citrus Glazed Chicken, Roasted Mahi Mahi, and the Isla Burger. Looking for something light? Try the Chorizo and Potato Empanadas, the Tropical Fruit Salad, or the Pomegranate Guacamole with plantain chips!
Beat the summer heat with an array of tropical inspired refreshments at the Isla Nu-bar. This is one of several locations at the park where adults can grab a grown-up drink including a blended Tropical Margarita, Piña Colada, Tiki Tai, Bird of Paradise, Ti Peach, Rum Runner or Mai Tai. Both the blended, and made-to-order drinks are available in one of three collectible tiki cups topped with a pineapple leave and an edible orchid.
Jurassic Outfitters
My kids love taking home souvenirs to remember their day at Universal Studios Hollywood. After you have survived Jurassic World – The Ride, pick up a limited edition t-shirt, a custom-made dinosaur sculpture, and your souvenir ride photo at Jurassic Outfitters.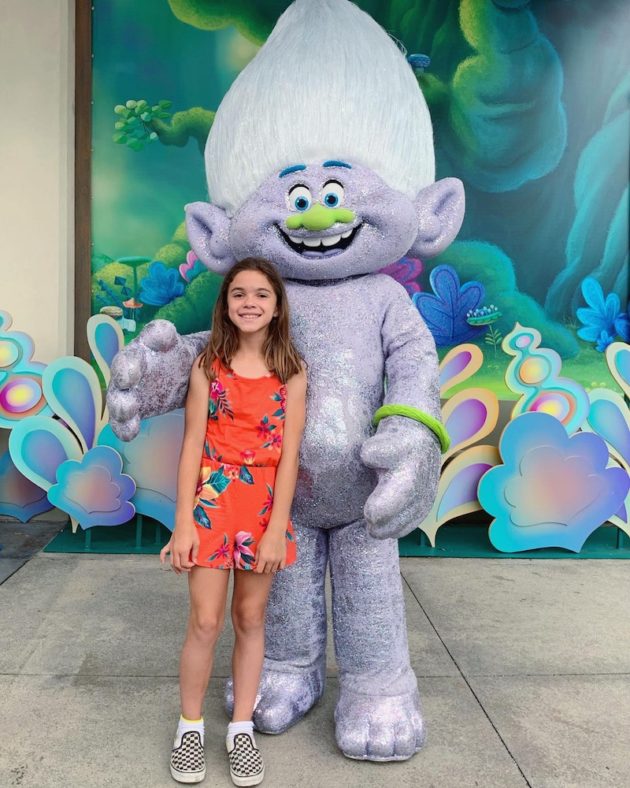 Celebrate Trolls World Tour
In honor of Trolls World Tour, families can meet Poppy, Branch, and Guy Diamond from DreamWorks' popular film series. Guy Diamond is the newest edition to the trio, full of love and glitter! The meet and greet area is located adjacent to the DreamWorks Theatre.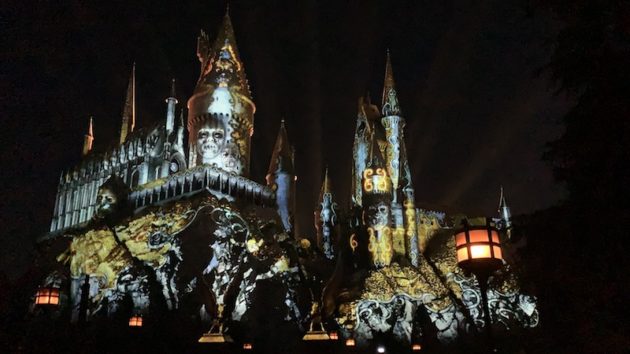 Dark Arts at Hogwarts Castle
Located in The Wizarding World of Harry Potter, Dar Arts is a spectacular light show that illuminates the castle and the skies above. When night falls, Dementors, Death Eaters and other unspeakable creatures cloak the stone walls with sinister images from the darker side of magic. Experience the fire-engulfed army of Inferi, the soul-draining breath of Dementors and the haunting image of Lord Voldemort. The show is phenomenal with a beautiful surprise ending, accompanied by a musical score created by legend John Williams.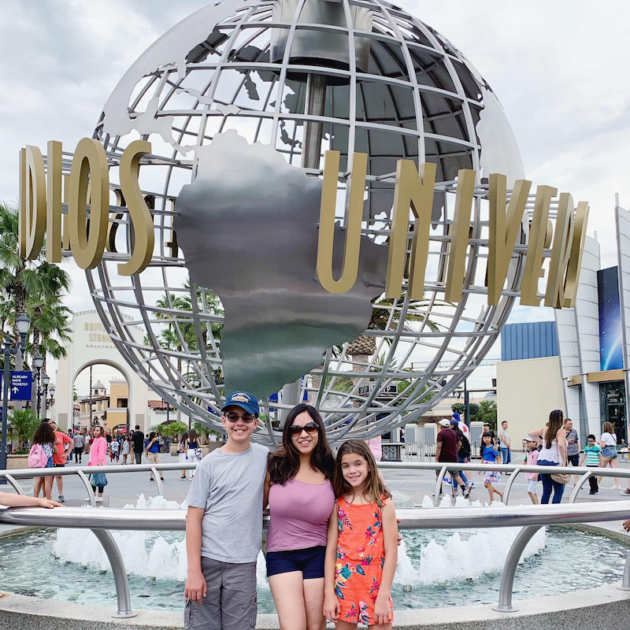 Best Tips for Visiting Universal Studios Hollywood

Summer at Universal Studios Hollywood is busy, as is typical of all theme parks in Southern California. If you plan your day well and consider the tips below, you can easily experience much of the park.
Start early. This really is my best tip. Parking, walking to the entrance, and going through security all take time, so expect it to take at least 30 minutes to get inside once you have parked. The park opens at 9 am on most days with early admission one hour before opening. Any guest who purchases a ticket or Preferred Hotel Package online will receive early park admission to The Wizarding World of Harry Potter.
Don't forget summer essentials: I like to pack a light backpack with the following items: sunscreen, hats, sunglasses, hand sanitizer, light sweatshirts (for nighttime experiences), phone charger/battery pack, and either a poncho or change of clothes. If your kids plan to visit Super Silly Fun Land, you might also consider packing a swimsuit and a light towel. Wear comfortable shoes and light clothing since temperatures can soar into the 80s and 90s in Southern California during the summer months.
Rent a locker: If you plan to spend the entire day at Universal Studios Hollywood, lighten up and enjoy the park without being loaded down with heavy backpacks and bags. Lockers are available to rent both in front of the park and at select locations throughout the park. Some rides (such as Revenge of the Mummy – The Ride and Harry Potter and the Forbidden Journey) require that all bags be checked into a locker, which is provided free of charge for a certain amount of time while you ride.
Download the Universal Studios Hollywood app. The app includes an interactive map, offers the option of creating a personal itinerary, and displays current ride wait times and showtimes.
Plan your day. Decide which experiences you want to enjoy and plan your day accordingly. If your day includes a visit to the Lower Lot, try to enjoy all of the experiences downstairs before heading to the Upper Lot. Be sure to check showtimes and character appearance times to be sure you do not miss out on experiences you are most interested in.
Consider Universal Express: We rode every single ride and saw practically every show at Universal Studios Hollywood thanks to Universal Express. This pass includes one-time express access to each ride, attraction, and seated show plus admission to the park. If you purchase it online, you will save $10!
Purchase your tickets online: Not only will this save you time when you arrive, you'll enjoy one extra hour at the park inside The Wizarding World of Harry Potter. Plus, you will enjoy the best prices!
Consider the California Neighbor Pass: This pass invites guests to experience 175 days of fun for $149 when purchased online.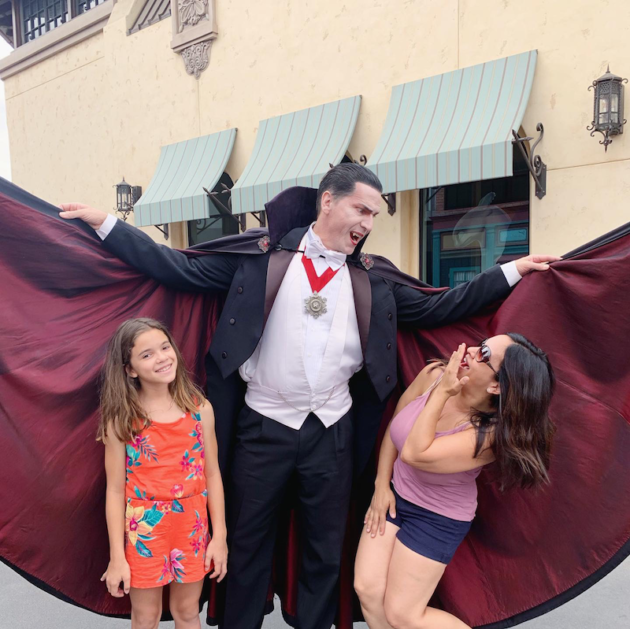 Universal Studios Hollywood Address and Parking Information

Universal Studios Hollywood is located at:
100 Universal City Plaza, Universal City, CA 91608

For more information, follow Universal Studios on Facebook, Twitter, and Instagram (#UniversalStudiosHollywood).