Southern California has undergone a prehistoric invasion! The nation's largest touring dinosaur exhibit, Jurassic Quest, will educate and entertain families across the Southland this Winter.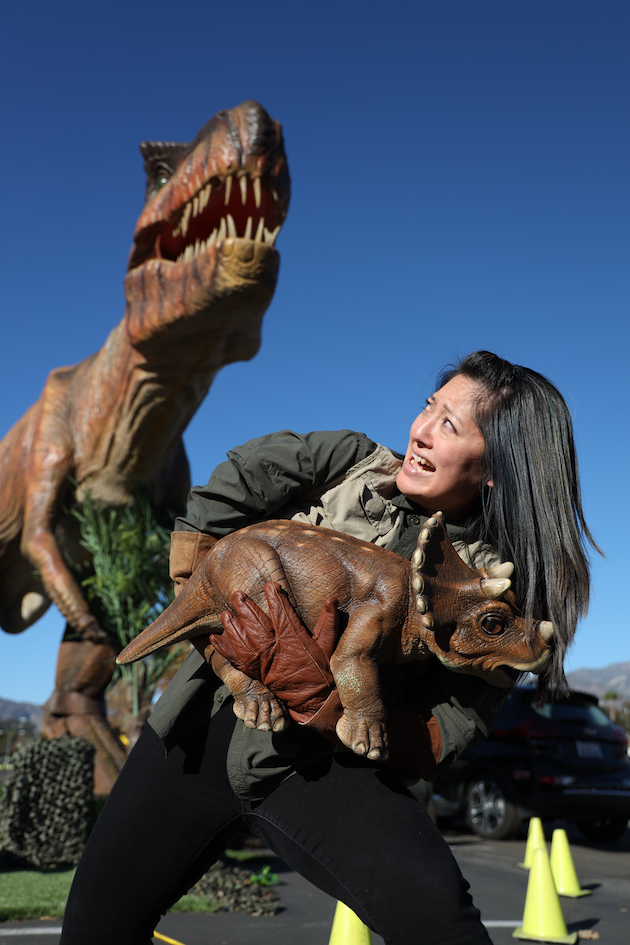 Jurassic Quest
The largest and most realistic dinosaur exhibition in North America returns to Orange County, bigger and better than ever. This walk-through experience invites families to see the nation's largest herd of photorealistic dinosaurs for a limited time at the Orange County Fair & Event Center from January 14th through 16th, 2023. Having toured 41 states and Canada, the exhibition features more than 70 true-to-life-sized dinosaur replicas from the land and the sea, including the T. Rex, Triceratops, and Megalodon.
Our very first experience with Jurassic Quest took place during the early months of the pandemic when this experience was converted to a drive-through quest. We are excited to experience first-hand, some of the largest, life-like dinosaurs in North America.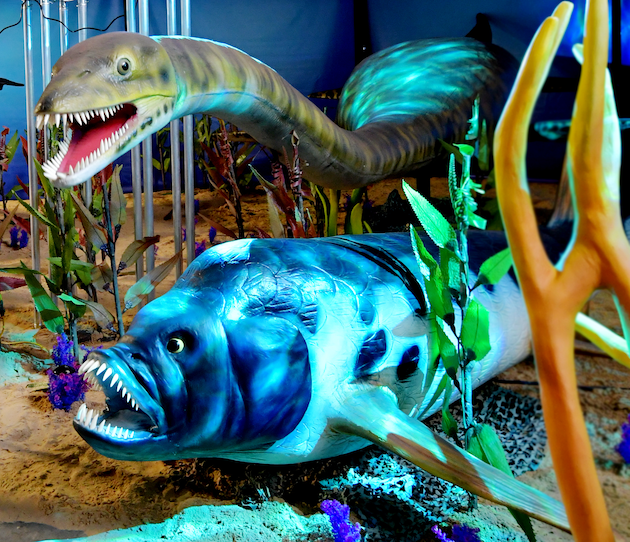 During Jurassic Quest, families will walk through 165 million years of Triassic, Jurassic, and Cretaceous periods to learn about the creatures that ruled on land. Take a "deep dive" into the "Ancient Oceans" exhibit to come face to face with the largest apex predator that ever existed – a moving, life-size, 50-foot-long megalodon. Additionally, you will meet the babies, hatched only at Jurassic Quest: Cammie the Camarasaurus, Tyson the T-Rex, and Trixie the Triceratops along with their star dino trainers: Safari Sarah, Dino Dustin, Prehistoric Nick or Park Ranger Marty.
7 Family-Friendy Dinosaur Encounters at Jurassic Quest
From rideable dinosaurs and live dinosaur shows to interactive science and art activities, here is what you can expect this winter during Jurassic Quest.
Ride a Dinosaur: Jump on a dino's back and hang on tight as some of their animatronic dinosaurs are ridable.
Create a Dinosaur Craft: Create your own paper dinosaur, color a dino, or choose from other dinosaur-inspired crafts.
Meet the Baby Dinosaurs:  Meet their baby Triceratops, Camarasaurus, and more.
Dig for Fossils: Uncover ancient secrets like triceratops fossils, T-rex fossils, and more at the science tables.
Walk With Dinosaurs: Take photos, touch a tooth or tail, and hang out with the dinos while you explore.
Discover Ancient Oceans: Discover the secrets of underwater sea dwellers like the enormous pre-historic sea turtle, the earliest discovered dolphins, and the 50-foot megalodon!
Explore the Dinosaur Bounce Houses: Jump and play on their big, dinosaur-themed bounce houses. It should be noted that some bounce houses are explicitly designated for small children. Socks are required.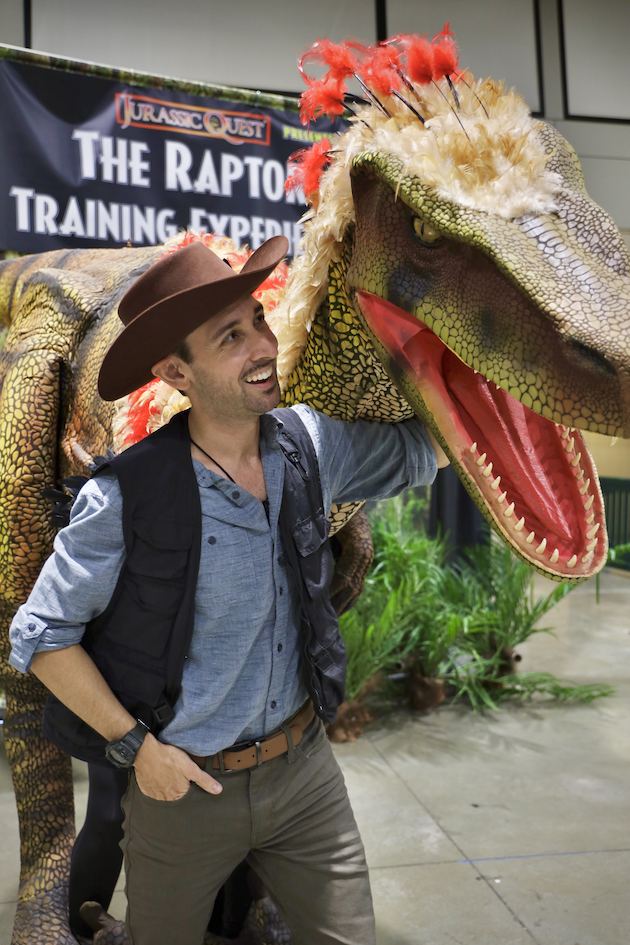 Jurassic Quest was developed in collaboration with leading paleontologists and each dinosaur was replicated in painstaking detail. These dinosaurs are brought to life with "scaly" skin, feathers, and/or fur. The dinosaurs also exhibit realistic movement and sound and are displayed in realistic scenes with some that move and roar, allowing families to experience them as they were when they roamed the earth billions of years ago.
Encounter some of the largest dinosaurs to roam the earth and eerie marine creatures that lurked deep within the ocean.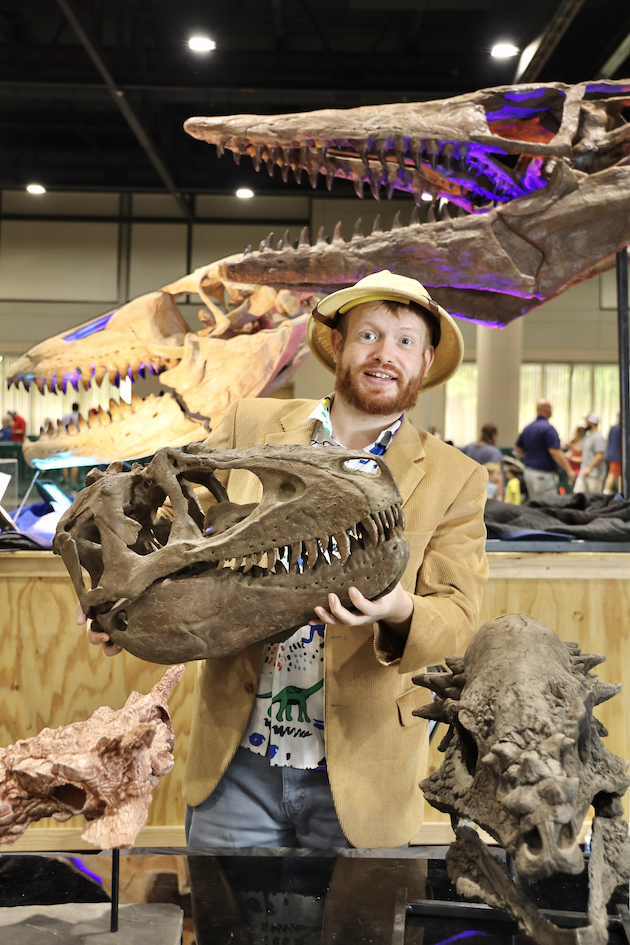 Jurassic Quest Printables and Activities
After you've experienced Jurassic Quest, be sure to visit their website for virtual activities including Dino Storytime, Show & Tell, fossil lessons, craft activities, word searches, coloring pages, and more. You can also check out their YouTube Channel to join the Jurassic Quest dino trainers as they celebrate Dino Day, Fossil Day, and more Dino-tastic days.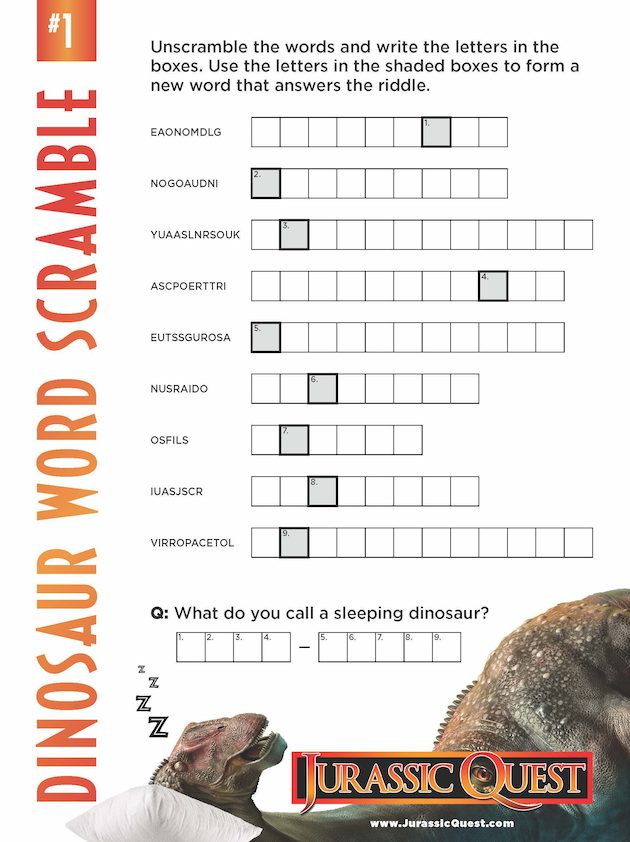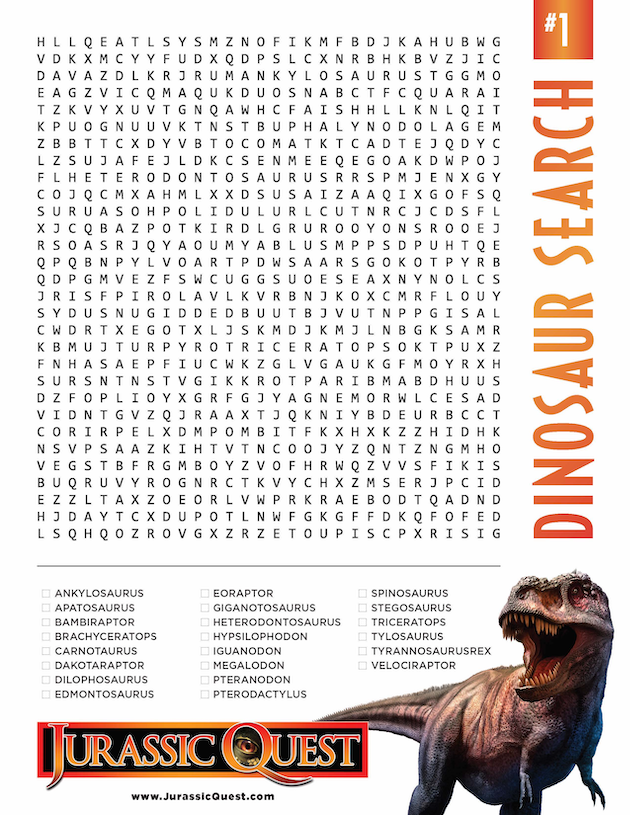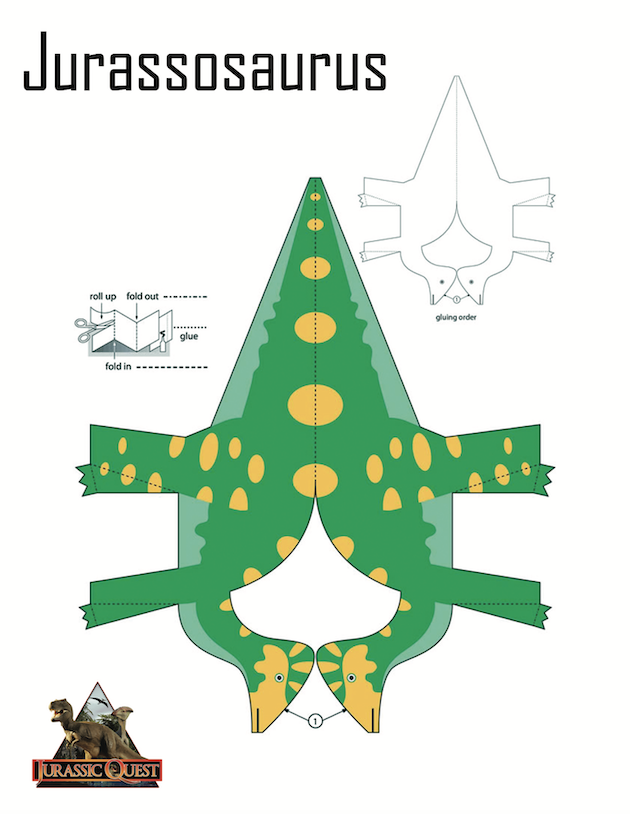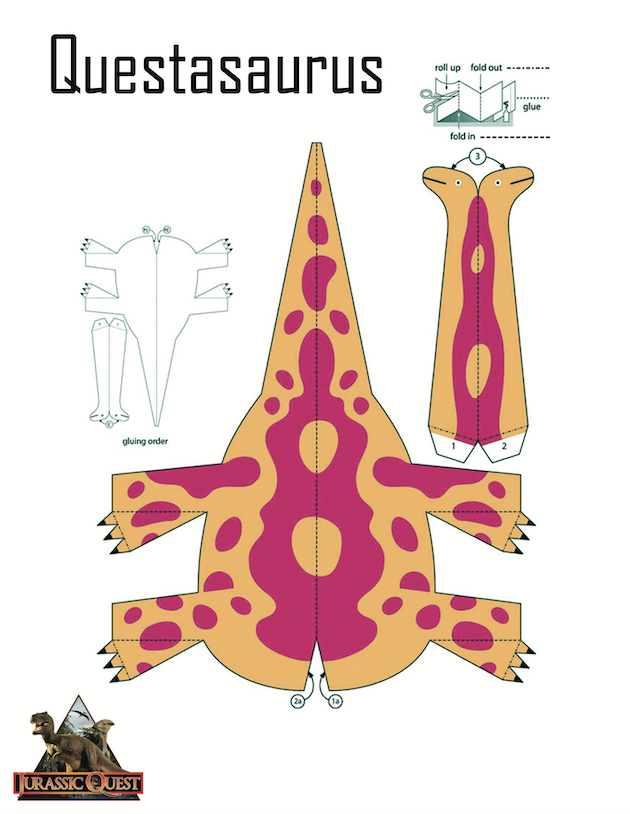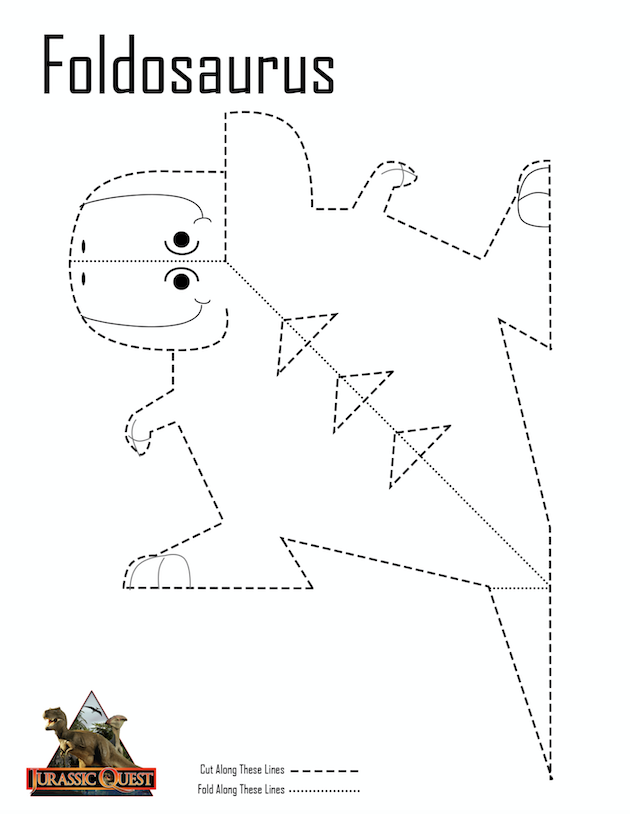 Jurassic Quest Tour and Tickets
Experience Jurassic Quest at the following SoCal locations:
OC Fair & Event Center in Costa Mesa: January 14-16, 2023
Del Mar Fairgrounds in San Diego: January 20-22, 2023
Fairplex in Pomona: January 27-29, 2023
Tickets should be purchased in advance at JurassicQuest.com. General admission ($22) includes live shows, arts and crafts activities, and dinosaur and marine exhibits. Tickets for individual activities are available on-site. Free entry for children under 2.  
Kids Unlimited tickets ($36): Includes admission, plus unlimited access to stationery and walking dinosaur rides, fossil dig, and dinosaur-themed inflatable attractions. (Note: maximum weight for rides is 140 lbs.)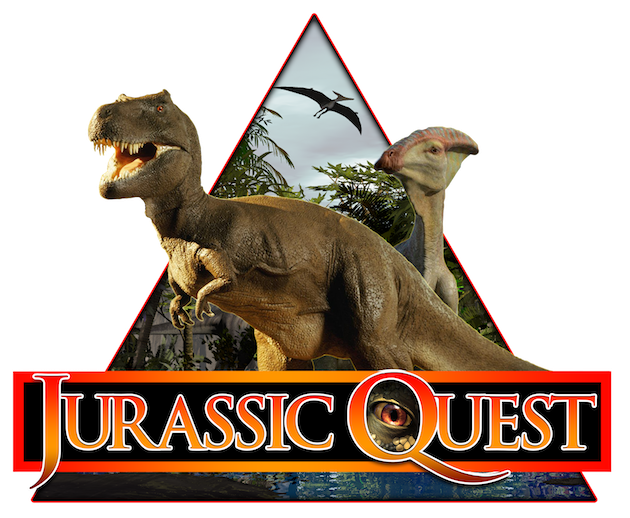 Latest posts by Caryn Bailey
(see all)