One of the latest ways that I'm gleaning inspiration for trends and gift ideas is on Instagram. Over the summer, I happened upon a photo of a beautiful wood watch by JORD. The watch was stunning…unlike any other watch I had seen. I made a mental note that if I was ever looking for a gift idea, it would be JORD wood watches.
This is part of a sponsored campaign with JORD.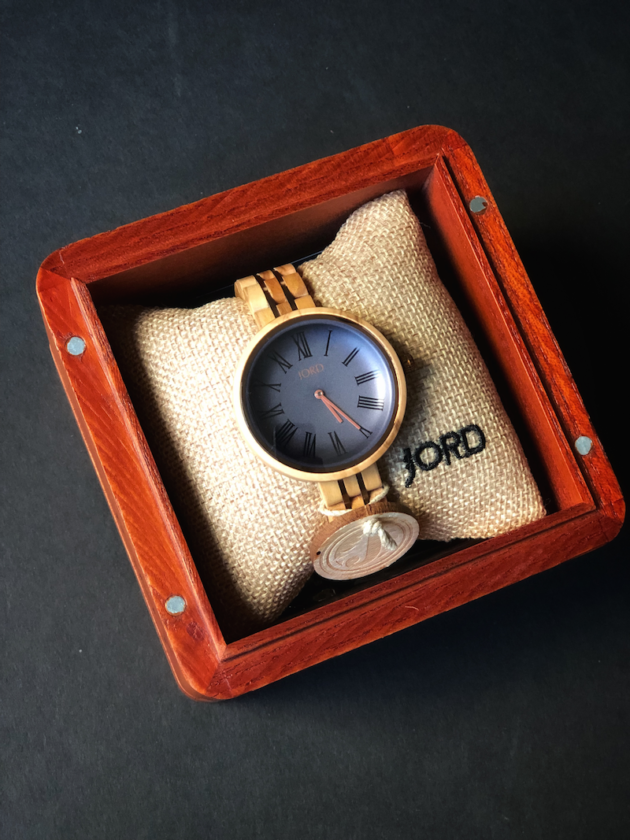 JORD Wood Watches
Fast forward a few months and much to my surprise, JORD reached out to collaborate!  Not only was I able to select one of their gorgeous wood watches to review, one of you will win a $100 credit to use at JORD. JORD offers beautiful, unique watches for men and women that are as functional as they are fashionable. Each watch is crafted with a mind towards sustainability, efficiency, and lifestyle. Their varied selection of timepieces are handcrafted from all-natural woods including acacia, bamboo, walnut, and more. The sapphire glass used on the face of JORD's wood watches offers both transparency and durability. This particular glass, which is actually synthetic crystal, is second only to diamond when it comes to durable, scratch-resistant materials. Used in many of JORD's timepieces, your wood watch is designed to be versatile and resistant to scratches and damage due to impact.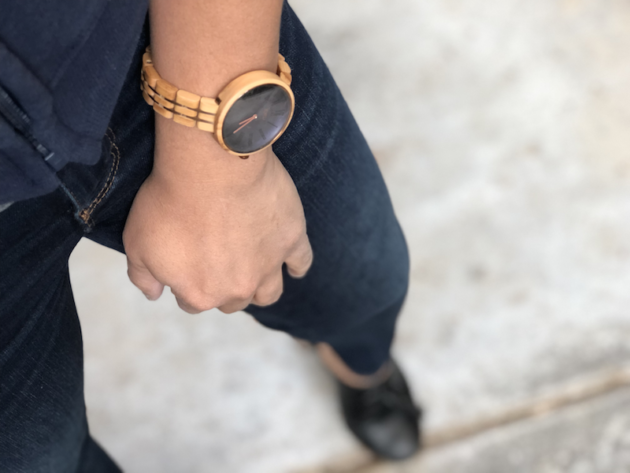 Wood Watches for Women
Admittedly, I have not purchased a watch for myself in a very long time. I can be particular when it comes to style, and yet my active lifestyle requires a watch that is highly durable. JORD's line of wood watches for women was inspired by vintage horological (the art and science of measuring time) trends. I selected a wood watch from JORD's Cassia series in Olive and Aegean Blue. This particular style has a Bohemian look and features a full Roman numeral concave dial within their domed sapphire glass. The metal/wood link interlaced band is seamlessly integrated into the rounded case. This style is offered in four colors and features stunning grained woods, muted dials and luxury watch components.
For many women, a watch doubles as both a timepiece and an accessory. The Cassia series can be worn as jewelry and paired with a variety of Fall looks including fringe, floral, heavy metal and burgundy.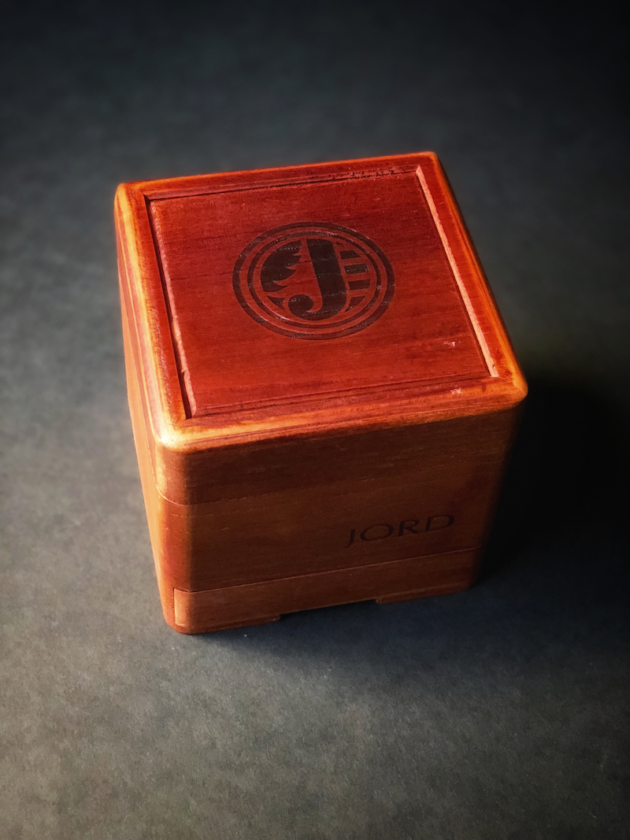 Wood Watches for Men
JORD's collection of wood watches also includes several styles for men. From classy, minimalistic designs like the Hyde series to more intricate designs like the Sawyer, there is a watch for every man's style. Every detail is carefully crafted into JORD's wood watches, designed to do more than simply tell time.
Each JORD watch is packaged in a wood box engraved with the company logo. This box not only serves as a perfect gift-giving accent to the watch, it helps protect the watch from heat and humidity. Speaking of gift ideas, JORD offers backplate and presentation box engraving in block and script designs. You can also opt for a custom design with your handwriting, logo, or imagery.
One of my best tips for ordering a JORD watch is to have the company size the watch for you prior to shipment. Simply download the JORD Wrist Sizer, measure your wrist, and add 0.25 cm to ensure the watch fits comfortably. It should be noted that this option is $10 but well worth the investment so that the watch fits perfectly. You can also opt to have your JORD watch sized at a preferred jeweler or watch repair shop after receiving your wood watch.
JORD Discount
Through December 15, 2017, you can save 25% on all JORD watches using the code "rockinmama."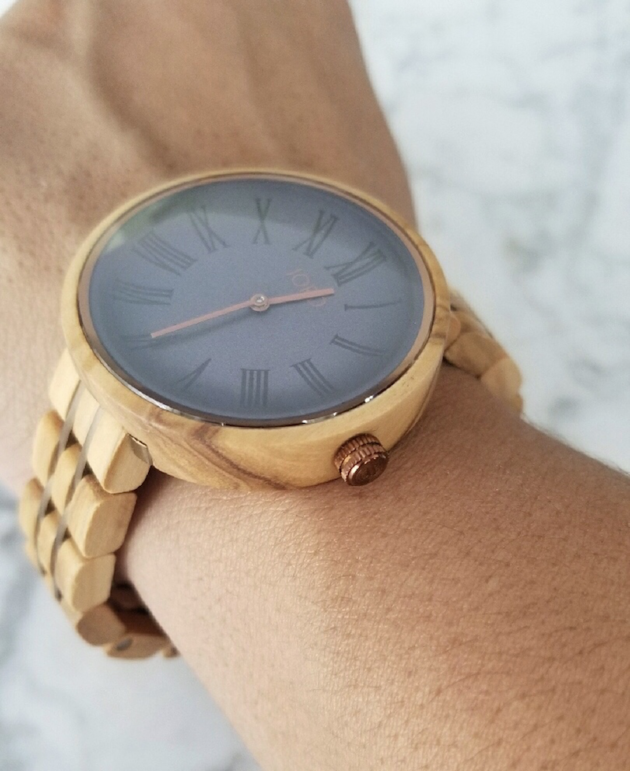 JORD Giveaway
One of you will win a GC for $100 to JORD which includes free sizing and shipping. To enter, simply complete the
form
here. Giveaway will close on November 24, 2017 at 11:59 PM PST.
To see JORD's complete line of wood watches, visit JORD.com.