It's day two of my month long baby series and we've got another set of prizes, games, and fabulous baby products.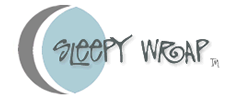 Sleepy Wrap:  For the first 6 months of my baby's lives, they are "attached" to me.  We breastfeed and co-sleep.  I wear my babies until they start becoming mobile.  It's part of the attachment process and I feel like it helps secure our bond.  Babywearing has a number of benefits for both mom and baby (maybe I'll write a post one day).  I much prefer to cozily wrap my babies and keep them warm and secure.  There are a TON of wraps, slings, carriers, etc. on the market.  Choosing one can be overwhelming.  Sleepy Wrap is a versatile wrap that can be worn several different ways, for several different stages of your child's early life.  Once you master the art of tying it, you'll love it!

Mutsy Grow-Up:  I consider myself to be rather trendy and in-the-know about the latest in products and companies.  Both my husband and I like modern designs. So having Mutsy's Grow-Up chair in our home fits right in with our decor style.  No need for a high chair since you can fasten this chair safely to a regular chair (handy and definitely a space saver). And you child will get many years of use out of it since it's appropriate for children up to the age of 4.  The bright colors are perfect for stimulating babies and tots!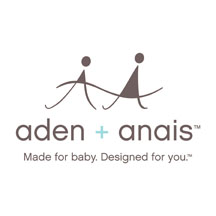 Aden and Anais:  The company's muslin swaddle wraps are my absolute fav.  They keep baby warm and cozy without overheating him/her.  They're super soft and bigger than average swaddle blankets, making it less likely that a baby will unwrap him/herself.  Plus, they come in stylish modern prints for boys and girls.  Once your baby no longer wants to be swaddled, you can use their sleeping bags which are made from the same cotton muslin you'll find in their wraps.  They are also designed to reduce the incidence of SIDS.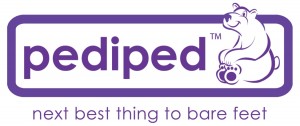 Pediped:  The BEST thing for babies and toddlers who are learning to walk is to go barefoot.  However, that is a concept that is impractical for most families.  I would much prefer to have shoes protecting my baby's feet.  Flexibility, support, and comfort are the most important things to look for in a shoe.  Pediped offers all three at highly affordable prices.  And, their shoes are adorable!  The company offers three collections:  Originals, Flex, and Couture.

SmartKnitKIDS:  And while we're on the subject of feet, I'll introduce you to a company who makes seamless socks to offer your child the most comfortable fit.  How many times have you taken off your child's socks only to see their soft skin imprinted with sock seams? SmartKnitKIDS offers 100% seamless socks and a form-fitting design so there are no lumps or bumps.  They truly offer a perfectly comfortable fit.
Are you ready for another game?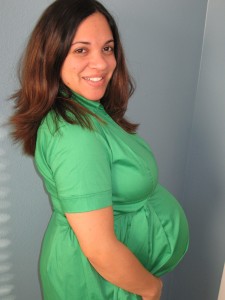 I'm almost 35 weeks and I finally have a picture of my pregnant belly (covered of course!).  I've taken the liberty of measuring my belly with toilet paper squares (apparently that is what you do when you're 8 1/2 months pregnant).  So, your job is to guess how many squares it will take to go around the largest part of my belly (the center).  Easy right?  Remember…leave your answer in the comment section along with your prize choices (in order of preference).
Prizes for Game #2:
$25 Gift Certificate to Happy Panda Baby
Weil Baby Gift Set
For more fabulous maternity and baby shower gift ideas, please visit the baby shower site.
Entries for this giveaway will close on December 17, 2009 at 10 PM PST. Please note that entries for all baby shower giveaways are different than my normal entry methods. One comment per person, please (unless you do the extra credit). US residents only. Duplicates and comments not including the above information will be disqualified. Comments are moderated. If you don't see your comment in a reasonable amount of time, send me an email. Bloggers and non-bloggers may enter. If you don't want to leave your email address, please be sure to check back for my announcement on the winner. Please note that winners must respond within 48 hours of being announced/contacted or another winner will be drawn.
Want an extra entry? Do any or all of the following and receive an extra entry for each one.
Be sure to leave me a separate comment for each additional entry.
Add the "Baby Shower" button to your sidebar and leave me a comment (be sure it's up for the duration of the baby shower!)
Follow me on Twitter AND tweet about the contest. Be sure to use the hashtag #rockinbabyshower
Subscribe to my feed via email or reader.
Blog about this giveaway. It doesn't have to be a separate post. Just include a blurb about it when you blog about other giveaways.
Click on one of the very cute buttons below and digg, stumble, fav, etc. Just let me know what you did in the comments!
Disclosure: I did not receive compensation for this review. I did receive a product, courtesy of the company in order to facilitate my review.