{Sponsored}
One of my favorite childhood memories were those afternoons where my mother and I would sip tea in frilly dresses at our local tea room.  I can't remember the first tea room I visited, but I relished that time together and eventually bought a book that detailed all of the tea rooms in the US.  My mission? To someday visit them all.
The experience of having tea is more than just the gourmet sandwiches, scones and warm, relaxing tea. It's an opportunity to slow down and spend a bit of time taking care of me and it's something I plan to do with my daughter when she is old enough to sit and enjoy it.  I also love the homage to a simpler time where people talked face-to-face and savored their meals leisurely.  For now, my little princess and I are enjoying special tea time at home, the first of which was served to us by my husband.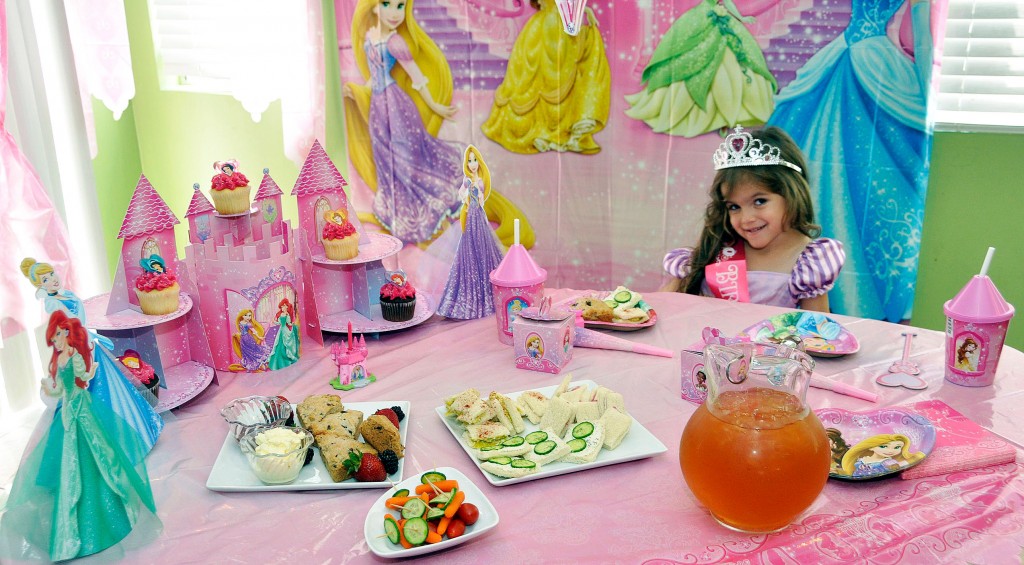 For the past several years, I've been shopping at Walmart for my children's birthday party supplies.  Each of them have their favorite characters and our particular store always seems to have plenty of items in stock.  Last year, my son had a Toy Story-themed Birthday Party, and to keep with the Pixar tradition, he opted for a Monsters University Birthday Party this year. Looking forward to my daughter's upcoming birthday, I knew with certainty that she would want to be immersed in Disney Princesses so we decided to have a Disney Princess Royal Tea Party.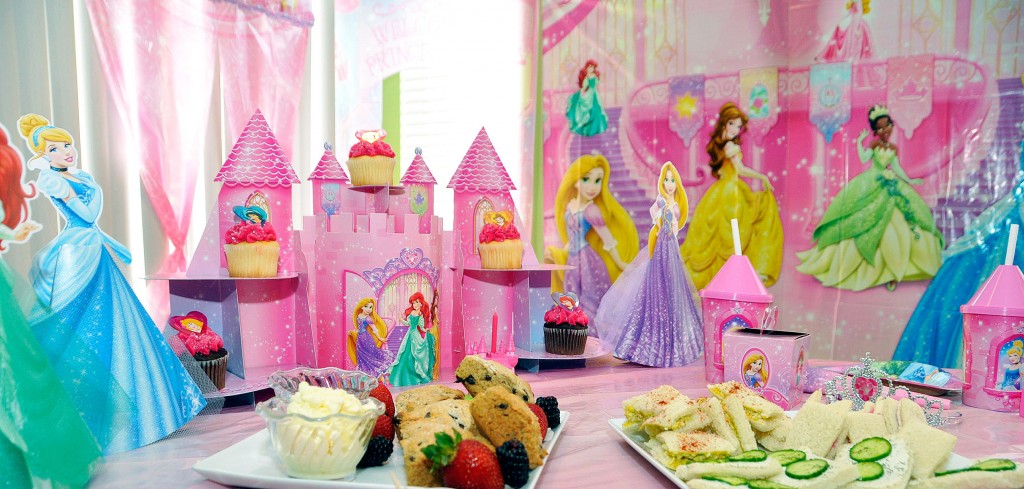 While not complicated, making the food at home can be quite time-intensive, particularly if you decide to create your own recipes (which I did not).  It took me approximately 4 hours to create all of the dishes on this menu:
Royal Tea Party Menu
Fresh Berries
Homemade Whipped Cream**
Cucumber and Greek Cream Cheese Sandwiches***
Turkey and Cranberry Mayonnaise Sandwiches*****
Veggies On-a-Stick
Sargento Disney Mild Cheddar & White Cheddar Cheese
Disney Princess Cupcakes
Iced Peach Tea
Since there are several steps that can be done ahead of time, I thought I'd share some tips for re-creating this menu.
1. Boil the eggs and chill them overnight so they are ready to use for the egg salad.
2. Make the cranberry mayo ahead of time so that you can easily make the turkey sandwiches on the day of your party.
3.  Brew the tea the night before so that it is well chilled for your party.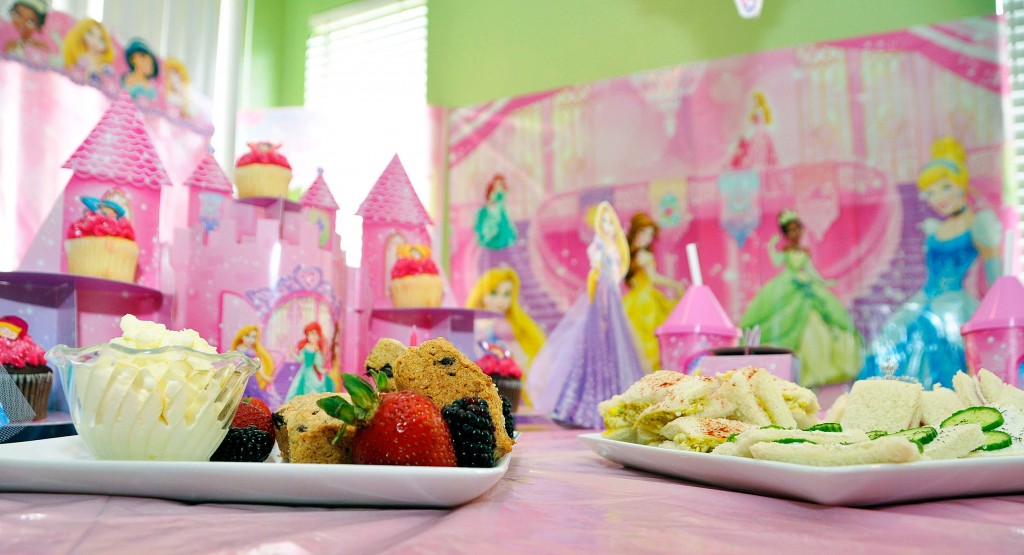 I nearly followed all of the recipes above to the tea, save for the following adaptations.
*I omitted the cranberries
**To make whipped cream, simply combine 1/2 cup heavy whipping cream with 1 tablespoon of powdered sugar.  I like to use a stick blender since it whips the cream effortlessly and it comes out thick enough to spread on the scones.
***Before preparing the cream cheese, slice an English Cucumber and dry it out on a paper towel to absorb some of the moisture.  To make the cream cheese, add 1/4 teaspoon each of dill, garlic, and onion powder to 6 ounces of Greek Cream Cheese and mix until well-combined.  If the cream cheese is refrigerated, you can soften it in the microwave for 5-10 seconds.
****I omitted the celery salt, Tabasco sauce, and mango chutney for a more kid-friendly version of this egg salad.
*****Cranberry Mayo is simply 2 parts fresh cranberry sauce to one part mayo (or less if you prefer a more dominate cranberry flavor).  To make homemade cranberry sauce, combine 1/2 cup fresh or frozen cranberries, 1/c up water and 2 tablespoons of sugar. Boil until reduced.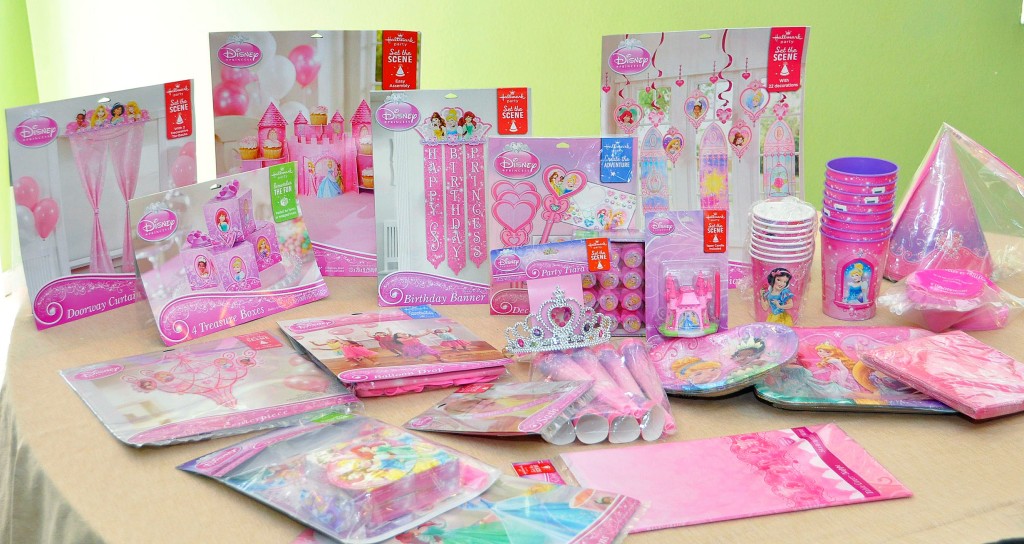 Once the menu was set, it was time to decorate! Walmart has partnered with Hallmark to offer families the opportunity to create their own dream party without spending a fortune.  At present, there are two themes to choose from: Princess Royal Event of the Year at the Princesses castle and Cars Grand Prix Racetrack on Raceday.  We opted for a Princess-themed Royal Tea Party and Walmart graciously supplied a generous amount of supplies.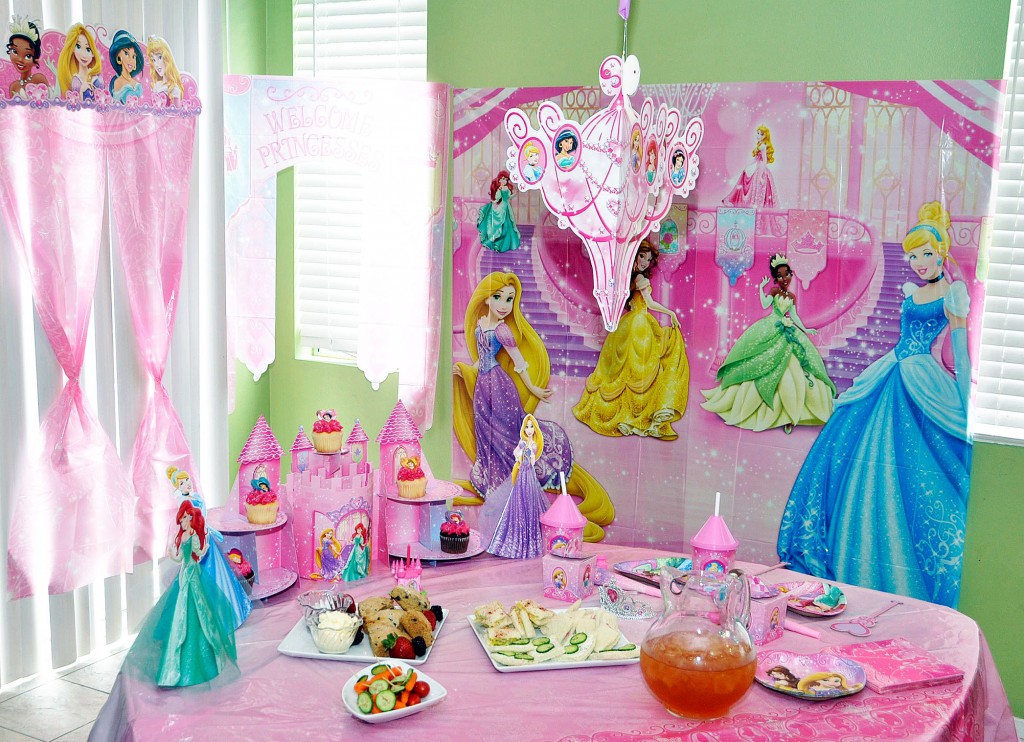 One of the things I love about Disney is their emphasis on storytelling and immersive experiences and both of these themes incorporate those characteristics.  Through invitations, decorations, games, and favors, little girls will feel like princesses, transported to the magical castle.  The Hallmark Dream Party Collection includes products in the follow three categories:
Set the Scene:  Decorating is always a challenge which is why this particular category of products is appealing.  Hallmark goes above and beyond the traditional table displays and offers Room Transformation Kits, Balloon Drops, Hanging Centerpieces (notice the Princess chandelier hanging in our party), doorway curtains, and items like sashes and crowns for the guest of honor. 
Create the Adventure:  Having a party at home is a great way to save a bit of money, but how do you keep children entertained?  This particular category includes games that will keep children engaged and immersed within the experience.  Our favorite?  Backdrops for photo opps! 
Remember the Fun: Apart from the cake, my children's favorite part of a friend's birthday party are the favors, so they have to be good!  This category includes items your kids will actually want to play with once they leave including bubbles, stickers, activity books, and more.  Our favorite?  Decorate your own Princess Wand!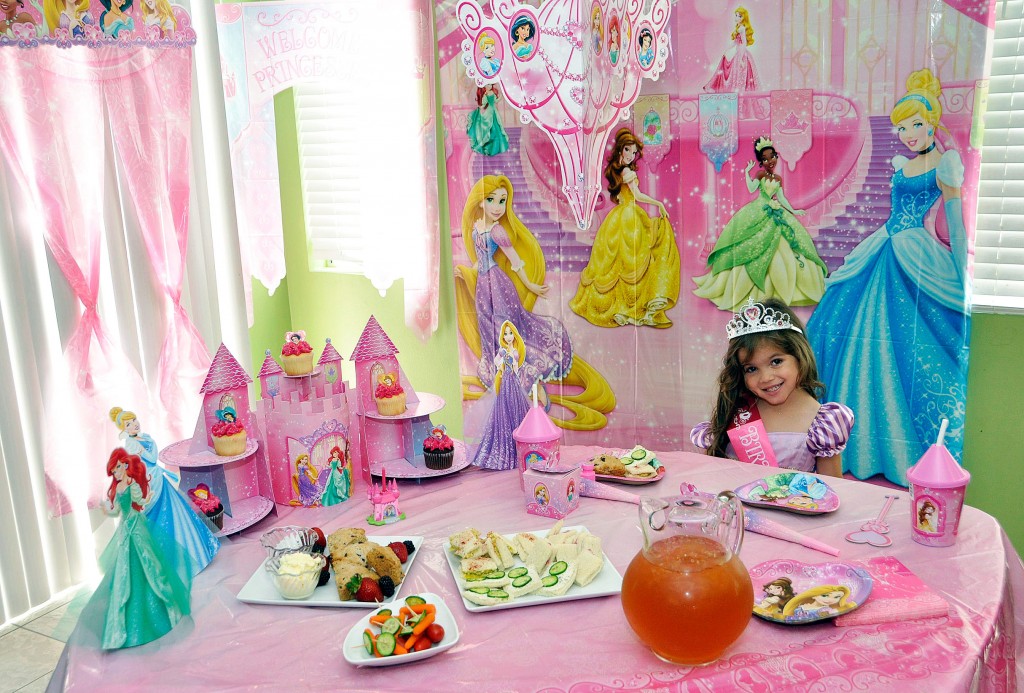 The options seem limitless and Hallmark's offerings are vast.  I love that you can create a very simple party, or go all-out for a Royal Celebration. Hallmark's Dream Party products are now available at your local Walmart.
Note: All supplies, including food was purchased/obtained via Walmart.

Latest posts by Caryn Bailey
(see all)