There are just a few days left to experience all of the delicious Boysenberry Goodness at Knott's Berry Farm during their annual festival. But alas, all is not lost. All-year round, you can get your Boysenberry fix in with funnel cakes, soft serve, Icees, churros, and more. And if you love Knott's Berry Farm's Calico Soda, you'll be happy to know that you can get it year-round at the Calico Saloon. During one of our visits to the park, the culinary team at Knott's showed us how to make Knott's Calico Soda!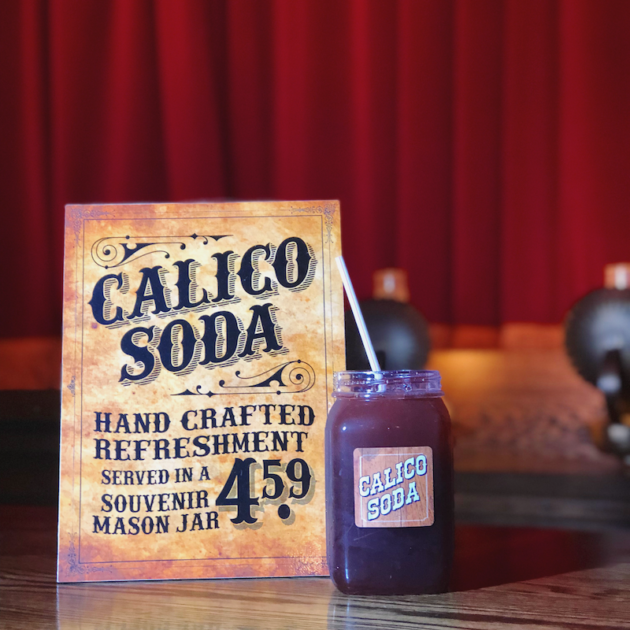 Knott's Calico Soda
The only place you can get Knott's Calico Soda is at Knott's Berry Farm. As such, the recipe is exclusive and a proprietary blend of boysenberry, simple syrup, soda water, and more.
This Boysenberry Cream Soda is hand-crafted and served over ice in a plastic faux mason jar. Grab a soda then stay at the saloon to enjoy the show!

Calico Saloon Show
Located at the Calico Saloon in Ghost Town, the show includes a demonstration of the can-can and the musical mis-matchings of Cameo Kate and Dakota Dan. Don't miss the Can-Can Dancers who join the show during the summer months.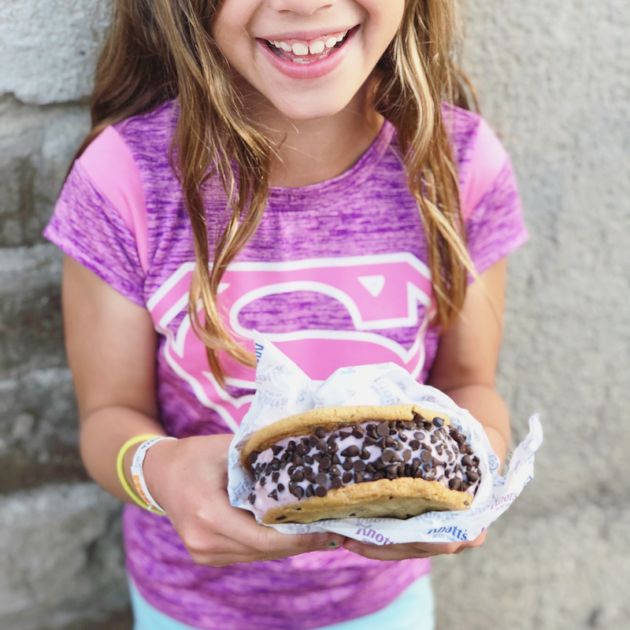 Knott's Boysenberry Festival
Since Knott's Berry Farm is the birthplace of the Boysenberry and all fruits can be traced back to the park, it seems only fitting to have a Spring celebration! For 24 days, families can enjoy more than 75 boysenberry-inspired foods, live entertainment, the Wine and Craft Brew Tasting Garden and more. Don't miss the limited-time Boysenberry Festival going on through April 8, 2018!