Post sponsored by Mirum Shopper. Opinions are 100% my own.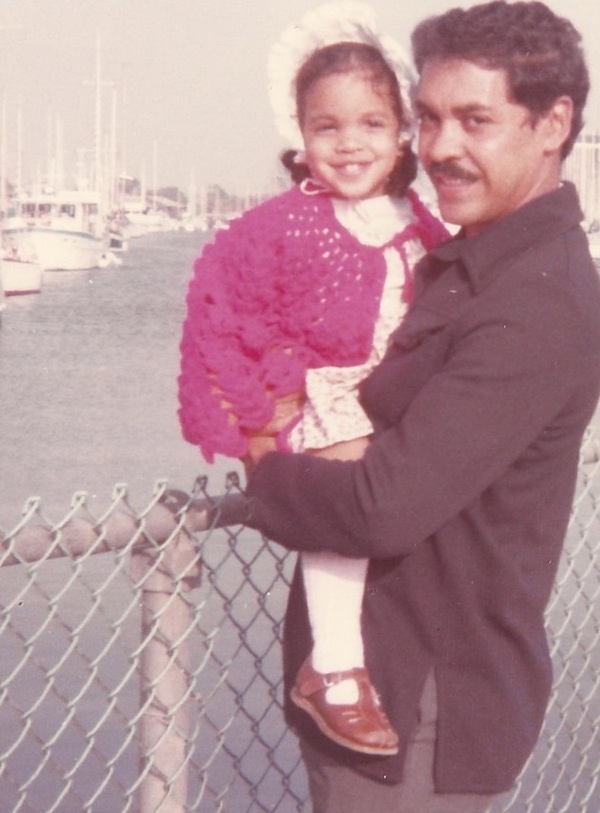 I sat on the edge of your bed holding your hand, your eyes piercing deep into my soul, and I know that you saw the pain and bittersweet love I felt as our time together was coming to an end. You were always the strong one…the immovable rock, unfazed by the constant change and tidal waves of life.  I never thought I'd be the one you would lean on for strength…comfort…assurance that everything was going to be ok. The reality of how quickly the tables of life turn set in, and my desire to stop time was only overshadowed by my desire for you to be free from the pain and suffering that was overwhelming your body and soul.
It's been nearly 5 years since you breathed your last breath, and while time heals most wounds, thinking about you…putting down on paper what you meant to me…what you mean to me…opens a floodgate of tears and it feels like only yesterday that you were singing in the kitchen making dinner…racing cars with my son on a makeshift track…dancing with my daughter.
There was a time in the aftermath where talking about you…even thinking about you was painful. The thought of missing my son's soccer games and my daughter's dance recitals was overwhelming but then my son would remind me of the jokes you two shared or my daughter would share her favorite tickling stories and it brought to life the memory of you and how I…how we are forever changed because of you.
You taught me how to ride a bike and build a pinewood derby car and cook brown rice…  In fact, if I sat down and thought intently about all that you taught me, it could never be contained. Choosing just one is impossible, but in the midst of a world that can feel uncertain, you taught me to be a rock…immovable…unshakeable. So it is with joy this Father's Day that I celebrate you. You may not know how far-reaching your love and wisdom extends, but know that it is immeasurable.

What makes your dad the Best Dad Ever? I would love for you to share the best advice you ever received from your dad or a story about why you appreciate your dad. Simply leave a comment and/or share a photo on my Facebook page using the hashtag #MySuperDadStory and you'll be entered to win one of two $25 Kroger Gift Cards. Perfect for gifting dad exactly what he needs this Father's Day…Dove Men+Care grooming products to help him look and feel his best. Be sure to read the rules, then head over to my Facebook page to enter!


Through June 14th, 2016, you can stock up on dad's favorites at Kroger by taking advantage of their buy 5, save $5 offer on all Dove Men+Care products.