Every day before my son's nap time, I would read Sandra Boynton's book, One Shoe Blues. The book is about a missing shoe and stars the infamous B. B. King. I started reading to my son when he was an infant, and one of his passions is clearly a love for books. Last year, he was the top boy reader in his class, earning him the privilege of having a special lunch with his school principal. As my kids mature, they are refining their passions. And as a parent, I feel strongly about guiding them down that path. If you have children, I encourage you to read the tips below on how to help your child find their passion.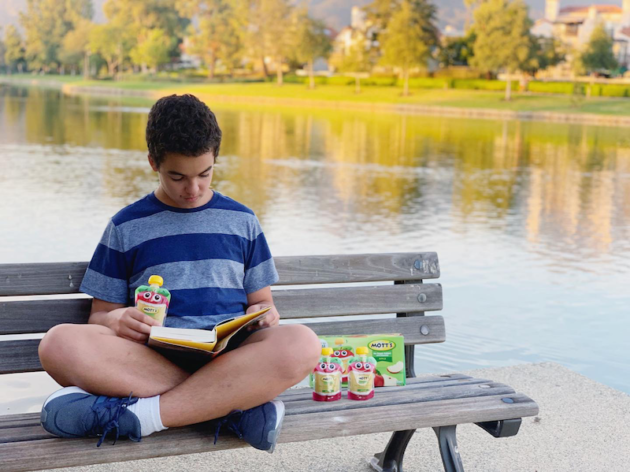 Sponsored.
Helping Your Child Find Their Passion
When my son was just 6 years old, we put him in Little League Baseball. And the entire season was a struggle because it was not my son's favorite sport. In fact, most days, he just wanted to sit on the field. We knew almost immediately that my son was not passionate about baseball. But it took my son trying out the sport in order to decide that it wasn't for him. There are a number of ways to help your child find their passion.
Help Your Child Develop His/Her Natural Talents: Does your son kick a throw a baseball effortlessly? Does your daughter have a beautiful, natural singing voice? While a child's natural ability may not ultimately be something they are passionate about, it is worth at least exploring. You may decide to place your son in club soccer or sign your daughter up for competitive dance when you recognize their natural abilities.
Talk to Your Child about What He/She is passionate about: My son wants to work for Google, and he knew that when he started 6th grade. In our day-to-day conversations, my kids and I talk about their interests, which naturally change and become more refined. Sometimes they ask questions about what they might do in a certain field. As we continue these conversations, it will help my children become more clear about what their passions are.
Introduce Your Child to Something New: It makes sense to sign my daughter up for art lessons because every day, I'll find her drawing and crafting in her free time. But her and I have started thinking outside of the box to introduced her to things she may not even know she enjoys, such as music. If you have the time and the resources, I encourage you to exposure your child to new experiences. Many extracurricular activities (such as karate, dance, and gymnastics) offer free trial classes, so children can decide if they want to pursue a certain activity.
Motts #ClearPassion Sweepstakes
This summer, Mott's introduced their new clear applesauce pouches with matching characters in order to help kids put the fun back in snacking.
Through August 30, 2019, parents can submit a photo of their kids pursuing their passions via Twitter or Instagram by tagging @Motts and using the #ClearPassion and #Sweepstakes for a chance to win prizes that will help inspire their kids' passions. One grand prize winner will also receive a year's supply of Mott's. Additional information can be found at Motts.com. Be sure to follow Mott's on Facebook, Twitter, Instagram, and YouTube.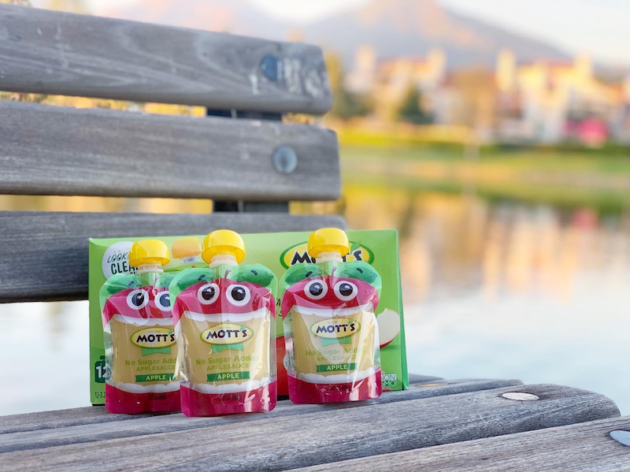 Mott's Clear Applesauce Pouches
This summer, Mott's introduced their new clear applesauce pouches with matching characters to help put the fun back in snacking. These pouches are available in five varieties including:
Mott's® Applesauce
Mott's® No Sugar Added Applesauce
Mott's® No Sugar Added Strawberry Applesauce
Mott's® No Sugar Added Mixed Berry Applesauce
Mott's® Cinnamon Applesauce
The new clear applesauce pouches feature distinct characters for each variety, and together they form the Pouch Pals. These pouches are convenient, and the clear pouch gives parents the assurance that they are providing their kids with a quality, healthy choice.
How do you help your child pursue their passions?