Day 65. Just over 2 months ago, our governor here in California enacted a statewide stay-at-home order to slow the spread of COVID-19. And while the information seems to be changing daily on a virus that we know very little about, there has been evidence that social distancing, hand hygiene, and the wearing of masks can further diminish the transmission of the Coronavirus. As a nurse, wearing a mask comes second nature. But getting my kids onboard was an entirely different situation I had to navigate as a parent.
Partner.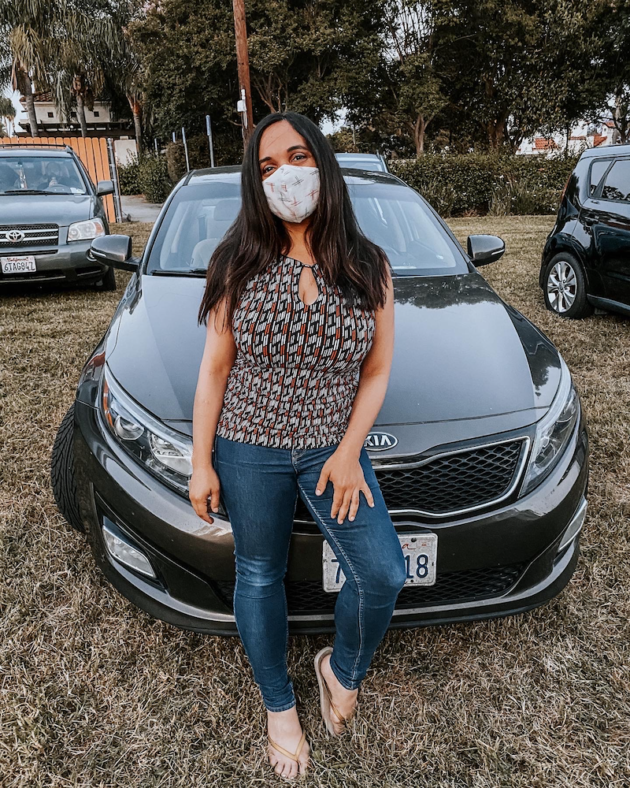 Cloth Masks and COVID-19 (Coronavirus)
The other day I was on a Zoom call with a group of friends, chatting about all-things pandemic related. At one point, I lamented the challenges of working from home and overseeing my kids' distance learning and making critical decisions like will my kids go back to school this Fall. And with our state starting to re-open, and our county forging forward, I've also been tasked with deciding how we re-emerge from our stay-at-home order.
One thing is certain…our county opened with the prerequisite that everyone is to wear a mask in public when social distancing is not possible (think Target, church, or the beach). I started wearing a mask early on, when our grocery stores began to mandate the practice. But my kids have mostly stayed home, so while they had plenty of time to observe, us beginning to attempt a return to normalcy now includes all of us donning a mask.
The CDC recommends that children over the age of 2 years and adults wear masks in all public spaces. I have been very factual with my kids about this pandemic, including them in a variety of conversations surrounding the topic. And while they are completely capable of understanding the why, implementing it in real-time has been a challenge.
How to Help Kids Adjust to Wearing a Mask
*If you have a child under the age of 2, they should not wear a mask, according to the CDC.
One of the main reasons children may be fearful of wearing a mask is because it is simply something they are not used to. Even us as a society (save those in the health care field) are generally not accustomed to wearing a mask. If your child is fearful, hesitant, or even resistant, here are my best tips for helping kids adjust to wearing a mask.
Provide simple, factual information: I have older kids, so explaining to them how viruses like the Coronavirus are transmitted helped them understand how a mask can prevent the spread to another person. Allow children to ask questions and provide simple facts.
Allow your child to pick out a mask: Younger children may be more invested in wearing a mask they have chosen. Involve them in the decision process and allow them to choose a pattern that they might enjoy wearing.
Practice wearing masks at home: Once you have received your masks, have you child practice wearing one at home before they will have to do so in a public space. Use this time to explain how to put on and take off a mask, and why they should avoid playing with it or taking it on/off in public spaces.
Praise (reward) children for wearing masks: Younger children may need an incentive for wearing a mask. Together, you can decide what they might enjoy including a special activity or picking out a treat or a special food.
Involve children in the process of making masks: Do you sew? (You know this mama does not!). EllieFunDay has a DIY Face Mask pattern you can download in order to DIY your own cloth masks!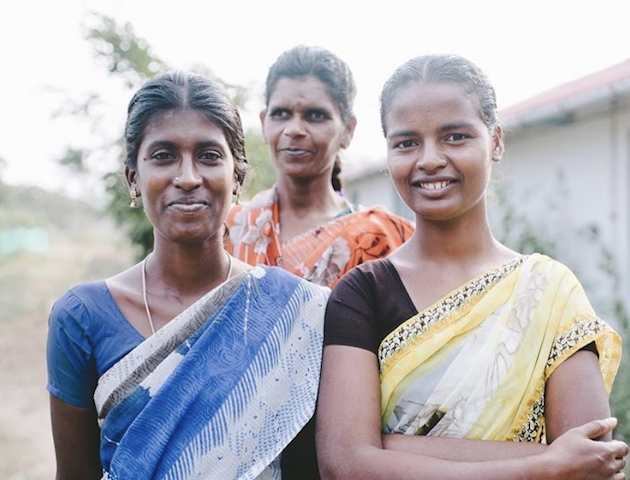 EllieFunDay
When EllieFunDay reached out regarding their Buy One + Give One campaign, I felt compelled to share what this social enterprise is doing to help #SpreadLove, providing over 6000+ PPE to our healthcare workers. The company, known for empowering marginalized women in India with a fair-wage to clothing, blankets, and gifts, pivoted when the pandemic emerged.
Initially, EllieFunDay designed a DIY fabric face mask pattern for families to sew at home. Shortly thereafter, the company began receiving request from friends and families to make masks because they did not know how to sew. These requests included friends who worked at hospitals in need of masks, and cancer clinics who's children were not able to receive chemotherapy due to a shortage of masks.
Through their Buy One + Give One campaign, EllieFunDay has recruited local seamstresses, dry cleaners, costume designers, and fashion students to help make masks.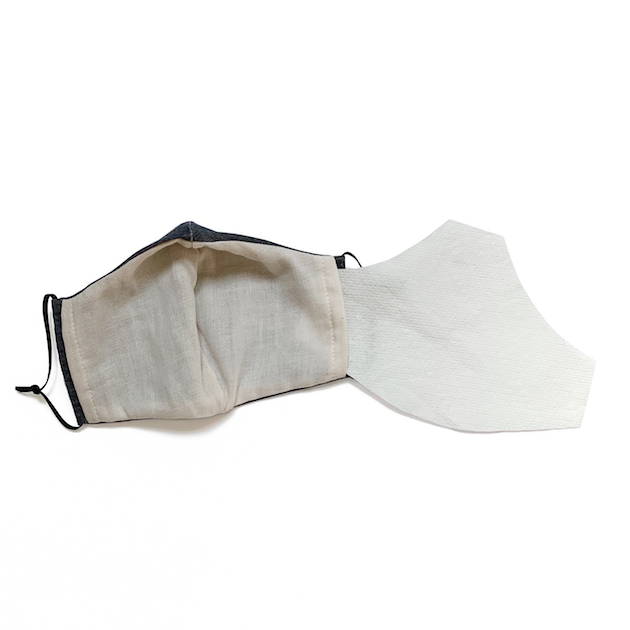 What's unique about their masks is that they include 3 layers of cotton. The top layer is a tightly woven fabric to keep out any potentially harmful particulates. Two layers of double weave cotton muslin provide breathability while absorbing moisture.  The mask also includes an area to insert a filter.
How You Can Help
Do you sew? EllieFunDay is looking for those who sew to help supply much-needed PPE. You can also donate to assist with the work they are doing.
If you are looking for masks, I encourage you to consider EllieFunDay. They have beautiful, comfortable, well-made masks for the entire family.
For more information visit EllieFunDay.com.