Hamilton is coming to Orange County and I can't tell you how much excitement is in the air surrounding the award-winning musical! Inspired by the 2004 biography Alexander Hamilton, the musical details the life of the American Statesman and United States Founding Father. The show is widely popular and has been selling out in each of the cities where it has debuted. In anticipation of the show's Orange County run, here is a quick rundown of How to Get Tickets to Hamilton at the Segerstrom Center for the Arts.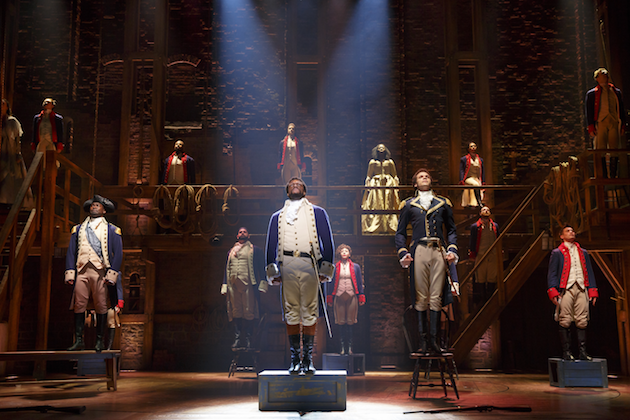 Hamilton
Hamilton is a musical about the life of Alexander Hamilton and features music, lyrics, and book by Lin-Manuel Miranda. The show features hip-hop, rhythm and blues, pop music, soul music, and traditional-style show tunes and the cast incorporates non-white actors as the Founding Fathers and prominent historical figures during this time in American history. Hamilton is based on the biography by Ron Chernow and details the life of our Founding Father. As an immigrant from the West Indies, Hamilton became the right hand man to president George Washington during the Revolutionary War and was the nation's first Treasury Secretary. "Hamilton is the story of American then, as told by America now."
Hamilton is recommended for adults and children 10 and older. The show's run time is 2 hours and 45 minutes (including intermission)
https://youtu.be/Lg5oK8o5kAE
Hamilton at the Segerstrom Center for the Arts
Hamilton will perform at the Segerstrom Center for the Arts May 8 – 27, 2018. Tickets are priced from $80.75 to $200.75 with a select number of premium seats available at $600.75. Showtimes are as follows:
Tuesdays through Fridays at 7:30 p.m.
Saturdays at 2:00 and 7:30 p.m.
Sundays at 1:00 and 6:30 p.m.
The Segerstrom Center for the Arts is located at 600 Town Center Drive, Costa Mesa, CA 92626.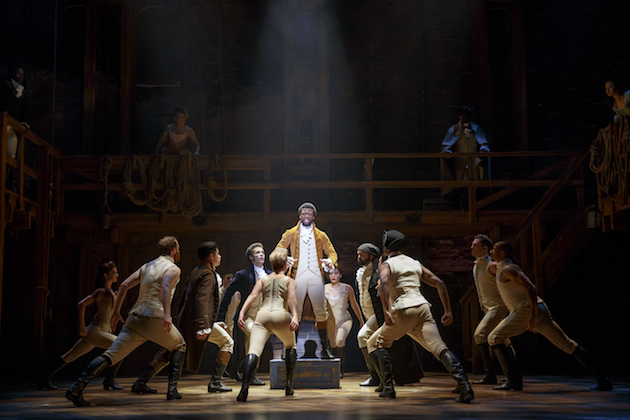 How to Get Tickets to Hamilton
Single tickets to Hamilton go on sale Monday, February 26, 2018 at 9 am both online at SCFTA.org and in person at the Box Office. There is a maximum purchase limit of four tickets per account.  There will also be a lottery for all performances.
The fastest way to get tickets to Hamilton is online.
It should be noted that SCFTA.org is the only official website selling Hamilton tickets for performances at the Segerstrom Center for the Arts
Any other site selling tickets will charge more than regular ticket prices
Tickets purchased from 3rd party sites cannot be guaranteed as valid
Be sure to set up an online account prior to February 26 to save time when tickets go on sale
Have several choices of dates, times, and prices in case your first choice sells out
The best ticket availability is May 22-27
There will be a ticket limit of 4 per household address (any purchases violating the ticket limit will be canceled)
Use only one browser or tab to log in as using multiple browsers may appear to the site that you are a "bot" which could prevent you from purchasing tickets
You will be placed into a virtual waiting room and assigned a virtual place in line along with other customers when you select "Buy Hamilton Tickets"
Your place in line is secure as long as you stay online. Do not refresh browser or you will lose your place in line
If you are in the waiting room and tickets sell out, you will be notified with a message on your screen
Once you reach the purchase page, you will have 15 minutes to complete your purchase
You will not have the option to select specific seats, only seating sections and prices
There are no refunds or exchanges
You will receive your tickets within two weeks of your online purchase via mail
You can also get tickets to Hamilton at the Box Office
Beginning at 7 am, guests will be given a randomly numbered wristbands to avoid having to stand in a traditional line.
Relax in the Argyros Plaza or visit the Center 360 cafe until your number is called to purchase tickets at the box office window
Ticket sales at the box office begin at 9 am
Tickets purchased directly at the Box Office will be available immediately at the time of purchase

Hamilton Lottery
There will be a daily lottery for Hamilton tickets. Visit SCFTA.org for information and updates. I also recommend downloading the official Hamilton app.
Stay up to date by visiting Hamilton on Twitter, Facebook, and Instagram.
Photos by Joan Marcus