Laissez le bon temps rouler!
Let the good times roll at SeaWorld San Diego during Mardi Gras. You don't have to travel to New Orleans to enjoy the fun and flare of this annual celebration. New to SeaWorld's special event lineup, Mardi Gras is a family-friendly event featuring live music, colorful costumes, festive performers, and Creole and Cajun-inspired cuisine. Here is what you need to know to celebrate Mardi Gras at SeaWorld.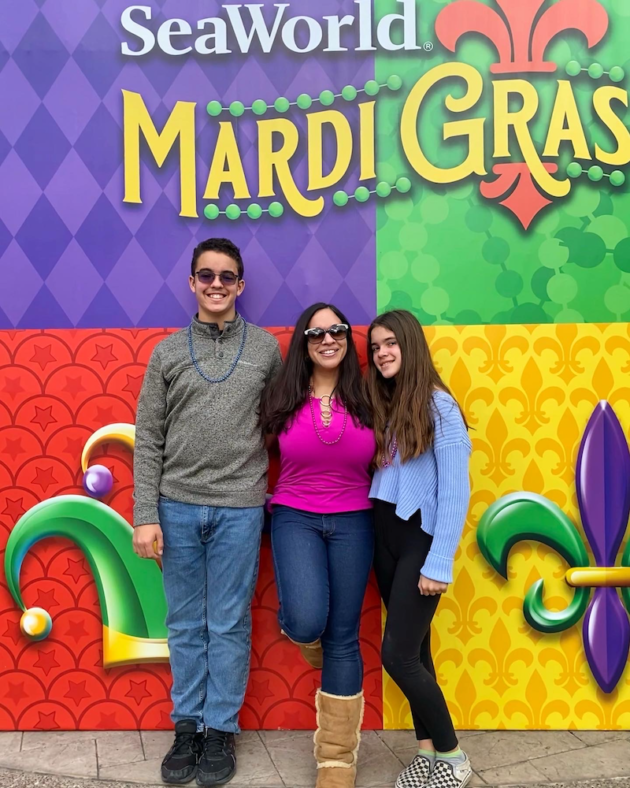 Mardi Gras at SeaWorld
Mardi Gras is a brand new family-friendly event at SeaWorld San Diego inspired by the celebrations popular in New Orleans. Included with admission, Mardi Gras takes you to the streets of New Orleans without having to go far. Enjoy live music, exciting performances, inspired foods, and more.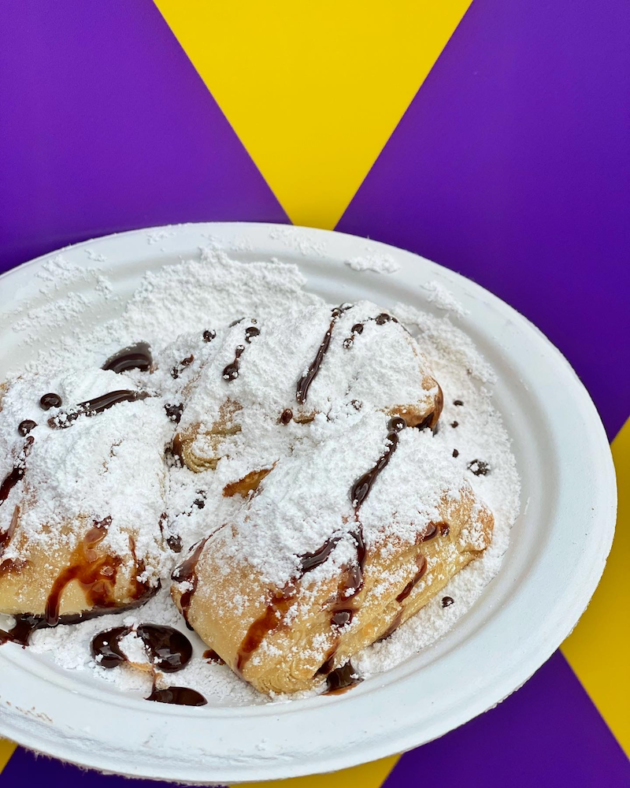 Creole and Cajun Cuisine
As a foodie, I'm always up for trying new dishes, particularly when they are inspired by tradition or culture. During Mardi Gras at SeaWorld, you can try Cajun food favorites like jambalaya, po-boy sandwiches, shrimp and andouille skewers with dirty rice, beignets, and much more. SeaWorld has conveniently placed the Mardi Gras food stands next to the SkyTower Lawn where the activities and performances take place.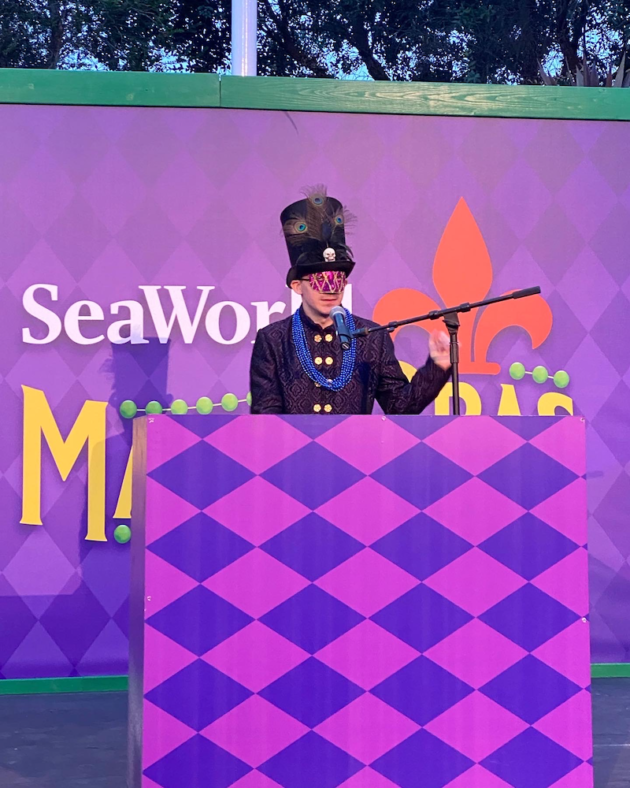 Live Music & DJ Performances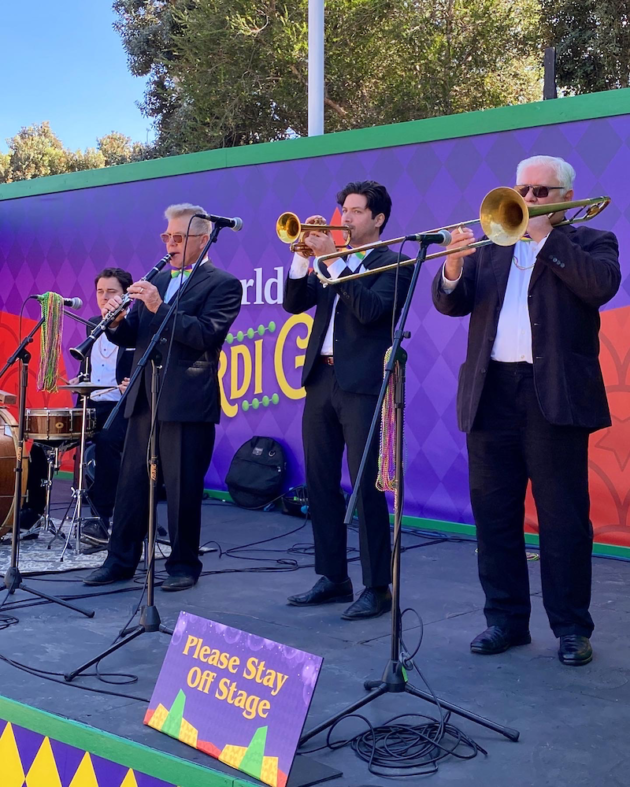 My son's involvement in the marching band has grown his love for music. One of his favorite experiences at SeaWorld was listening to the Good Time Jazz band perform on the SkyTower stage. Their jazz and Dixieland music made me feel like I was back on Bourbon Street (it has been way too long since I've been to NOLA). At night, the SeaWorld DJ plays your favorites while you dance into the night.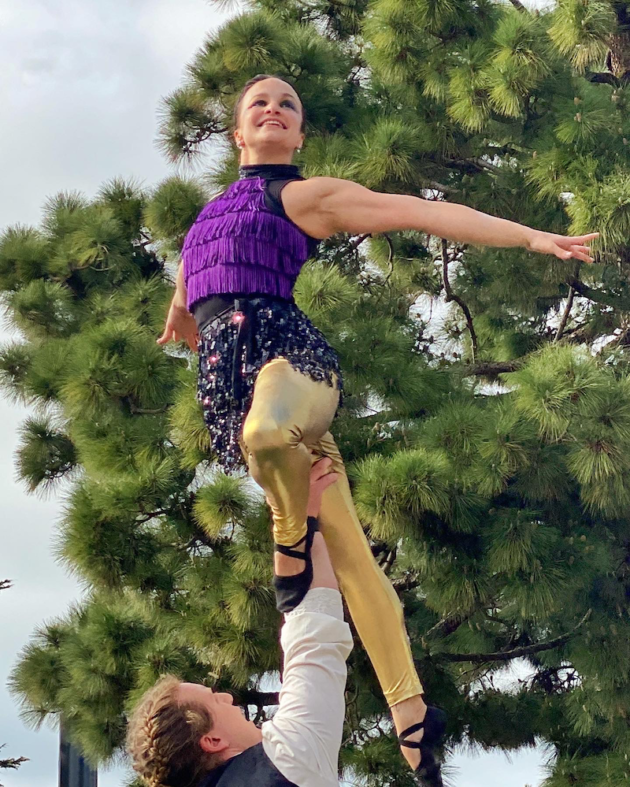 Mardi Gras Performers & Activities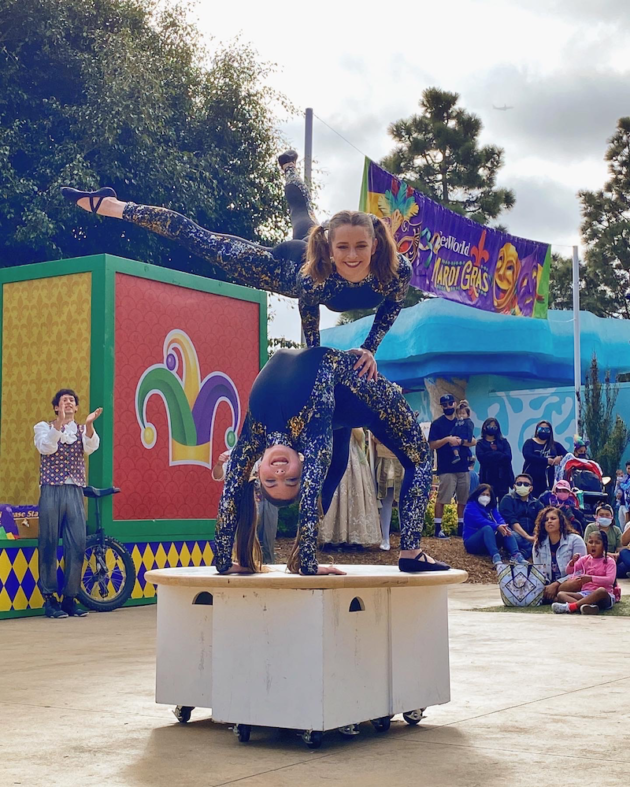 I am always impressed with the talent SeaWorld employs for its shows. At the SkyTower stage, performers dressed in their stunning Mardi Gras costumes wow with aerials and acrobatics. Throughout the day, performers can be found leading family-friendly games and activities. Plus, kids can get their faces painted for Mardi Gras.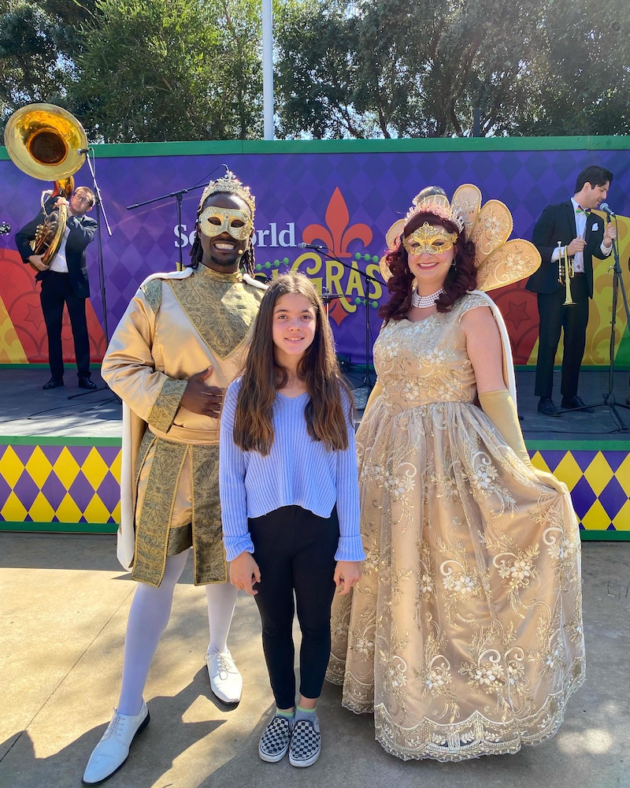 SeaWorld SoCal Pass
The best way to enjoy SeaWorld San Diego and all of its incredible events is to get the SoCal Pass, now only $10 per month for a limited time. Receive unlimited admission for 12 months and discounted parking, plus experience Emperor Coaster on March 10th and 11th before it opens to the public on March 12th.
Latest posts by Caryn Bailey
(see all)