I'm laughing a bit at the title of this post, considering the fact that my children would rather be outdoors on any given day than cooped up inside a house.  But for many parents, it's a struggle to pull children from computers, video games, and the like to get them outside for some physical activity.  Since summer is right around the corner, I thought I'd share some ideas for getting children excited about outdoor play.
1. Start early
From the time my son was a baby, my husband and I would take walks around our neighborhood, swing high up in the sky at the park, and dip our feet in the cool Pacific waters.  Both of our children love the outdoors and can't get enough of it.  The combination of early exposure, and parents who also enjoy the outdoors, has helped ensure they're running, jumping, playing, and exploring outside on a regular basis.
2. Make a habit out of it
Even if your children are not used to spending time outdoors, particularly since we're just coming out of the cold, winter months, it's never too late to begin.  I've noticed with my own children that the more we spend time outdoors, the more they want to do it again.  I've also found that scheduling time for outdoor play helps keep it at the forefront of our minds so it's not forgotten when life gets busy.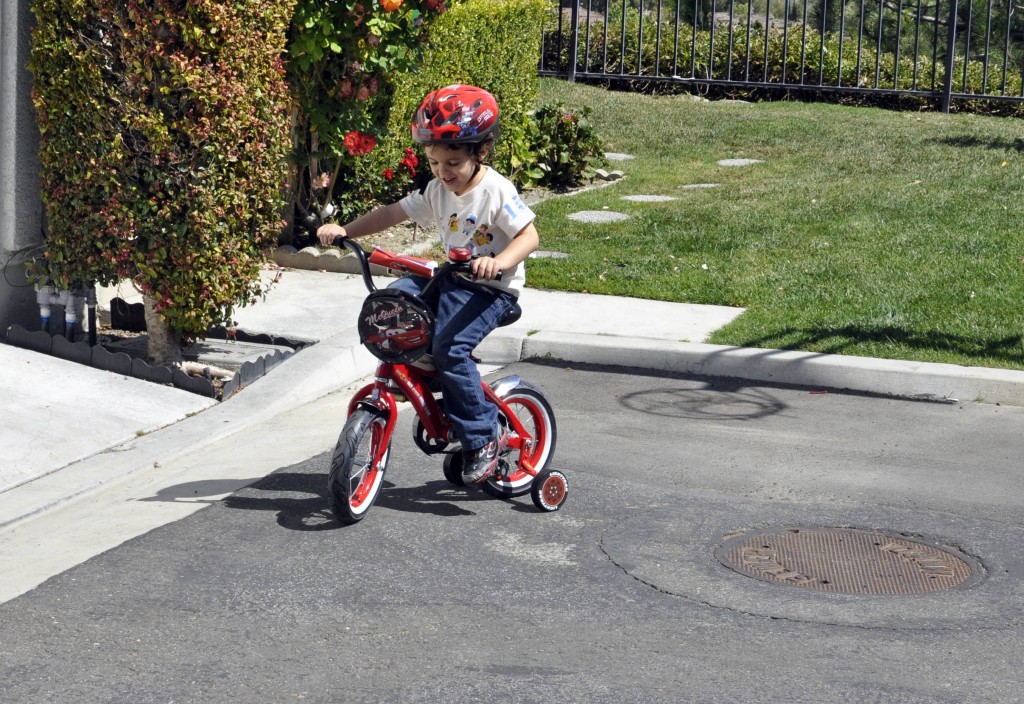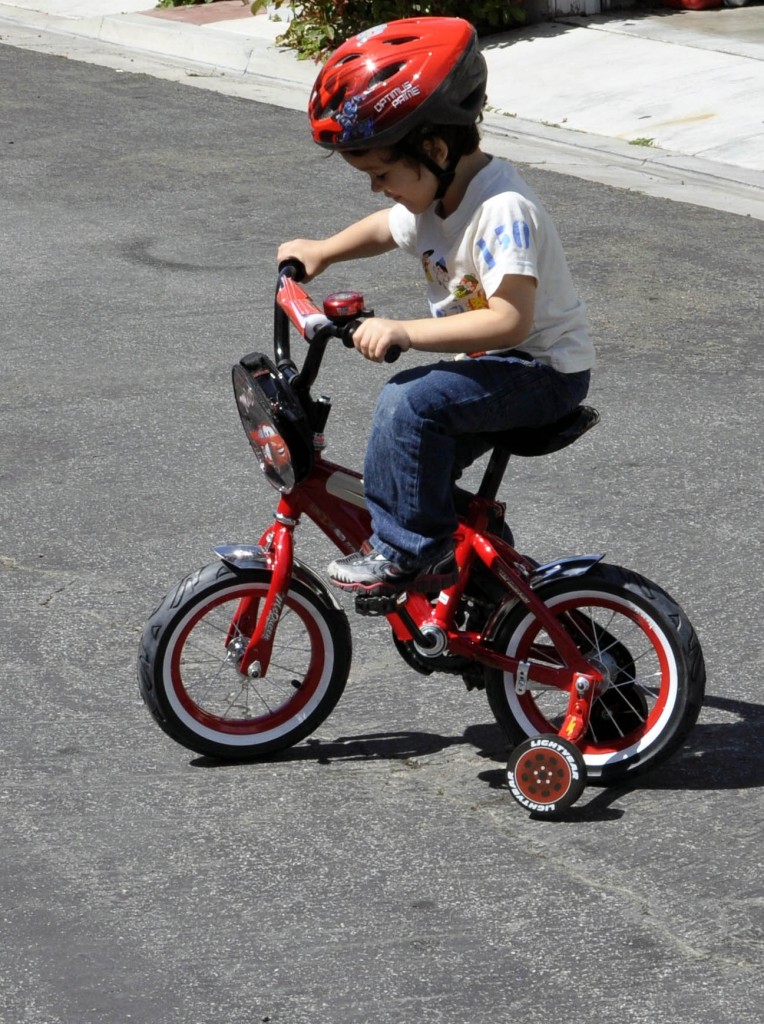 3. Get moving
My almost four year old son could spend an afternoon looking for snails, exploring the various species of bugs that call our backyard their home, or riding his brand new bike.  If you need a little push to get your child off the couch and out of the house, think up an activity that will get them moving.  A few weeks ago, we trialed our son with a ride on a tricycle to see if he was ready for a bike of his own.  He surprised us with his coordination, so we promised we'd get him a bike for his birthday.   With summer on the horizon, we found a large inventory of bicycles for adults and children in the Outdoor Living section of our local Walmart. He picked out a Cars-themed bicycle complete with training wheels and an adjustable seat. If you're looking to get your child outside, consider investing in outdoor play equipment to get children excited about getting active outside.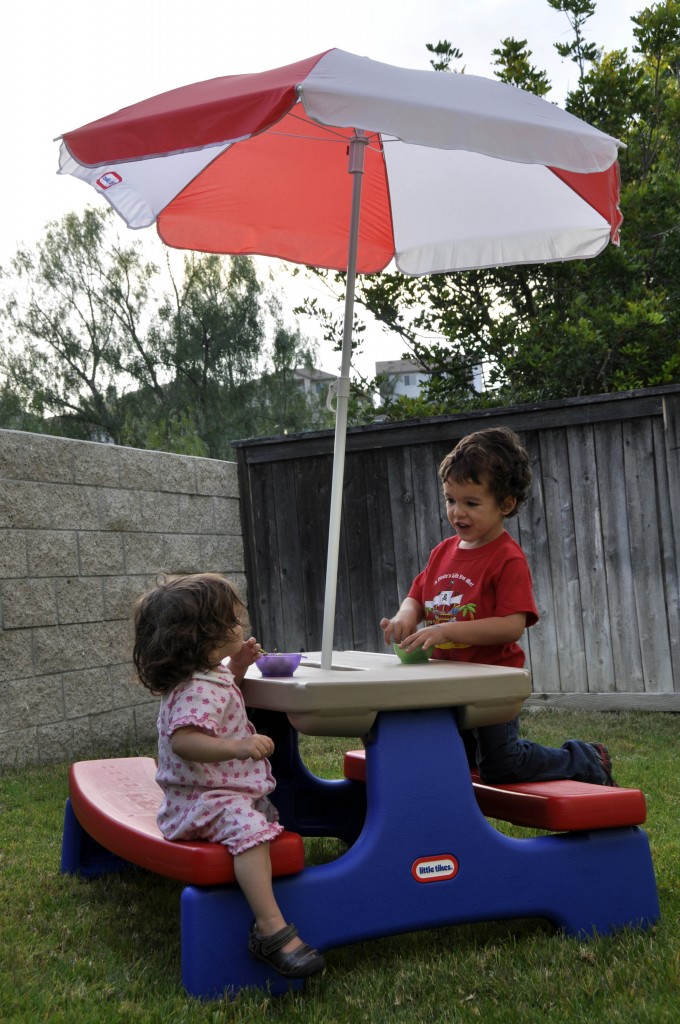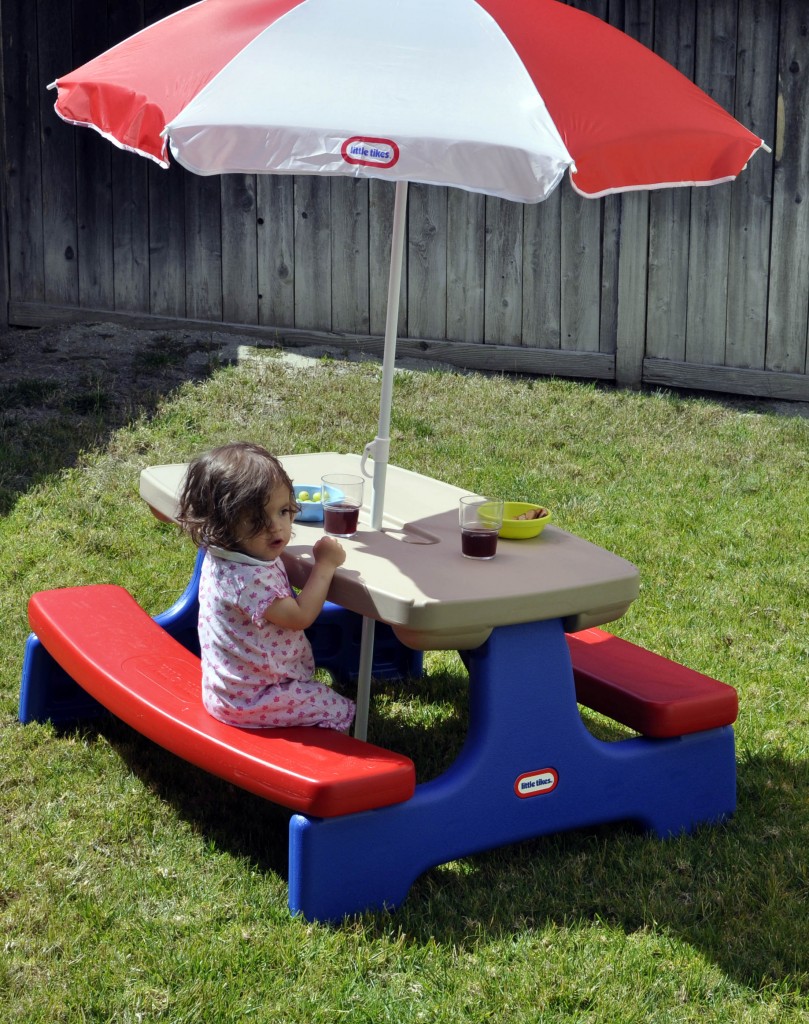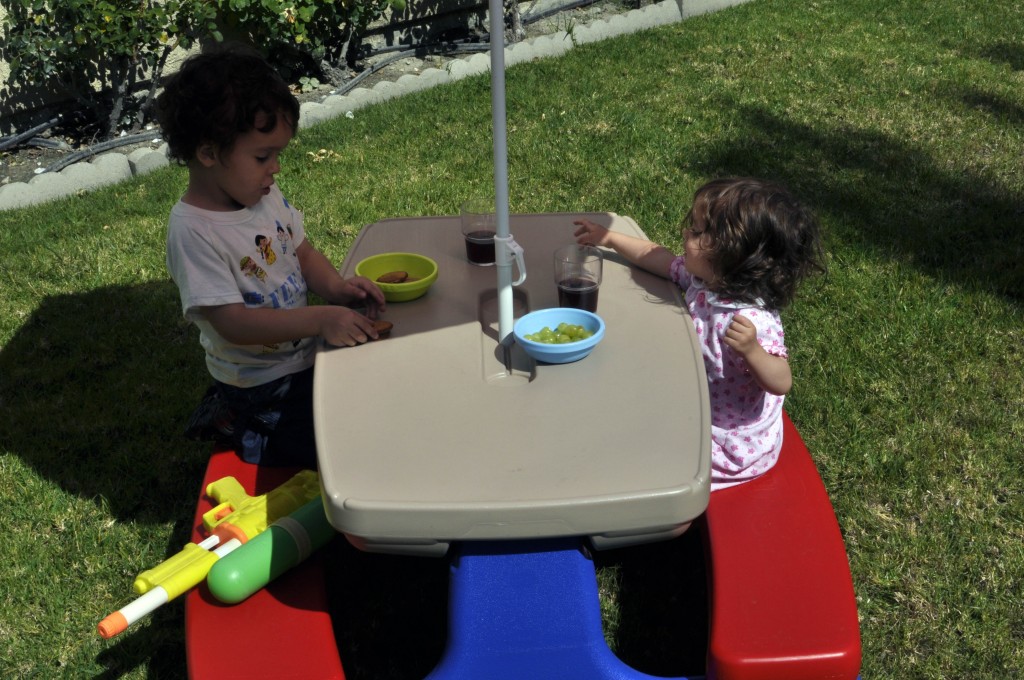 4. Make the ordinary extraordinary
Struggling for creative, inexpensive ways to have fun outside?  Why not have a picnic or camp out under the stars?  Our small backyard was BARE until this past week when we finally decided to get our children a table with an umbrella for play time, snack time, and picnics.  Mealtimes are so exciting now that are children can eat outside.  They love this little junior picnic table we purchased from Walmart.  This table, manufactured by Little Tikes, folds for storage, can be used inside and outside, seats up to four children, and includes an umbrella. The best part is that nothing had to be assembled!  My only small complaint is that the umbrella doesn't quite sit inside the groove the way I think it should.  Overall, it's been a great addition beginning to making over our backyard.  And, if you're thinking of camping out under the stars, be sure to check out Walmart's selection of camping gear!
Summer is just around the corner. How will you spend time with your children outdoors?
For more fabulously affordable ways to spend more time outdoors this summer, check out Walmart's Outdoor Living section.
Disclosure: I participate in the Walmart Moms program and am compensated for my time and honest opinions.