Our favorite Monster family is back, perfectly timed for the Fall season. In the spirit of spooky fun, Sony just released a Monster Party Edition of their latest film Hotel Transylvania 3. Starring the voice talents of Adam Sandler, Selena Gomez, Kevin James, and David Spade, this combo pack promises a monstrous good time!
Sponsored. 

Hotel Transylvania 3
Celebrate the DVD and digital release of Hotel Transylvania 3 with a spooky family movie night. In the next chapter of our favorite monster family, Mavis surprises Dracula with a family trip aboard a luxury haunted monster cruise ship to alleviate the stress she perceives he is feeling. With the Drac Pac in tow, things begin to get a little batty. While the monsters indulge in all of the shipboard fun, Drac is falling for the mysterious and dangerous human captain Ericka. In a twist of fate, Mavis discovers that Ericka is the great-granddaughter of Abraham Van Helsing, who just happens to be Dracula's arch-enemy.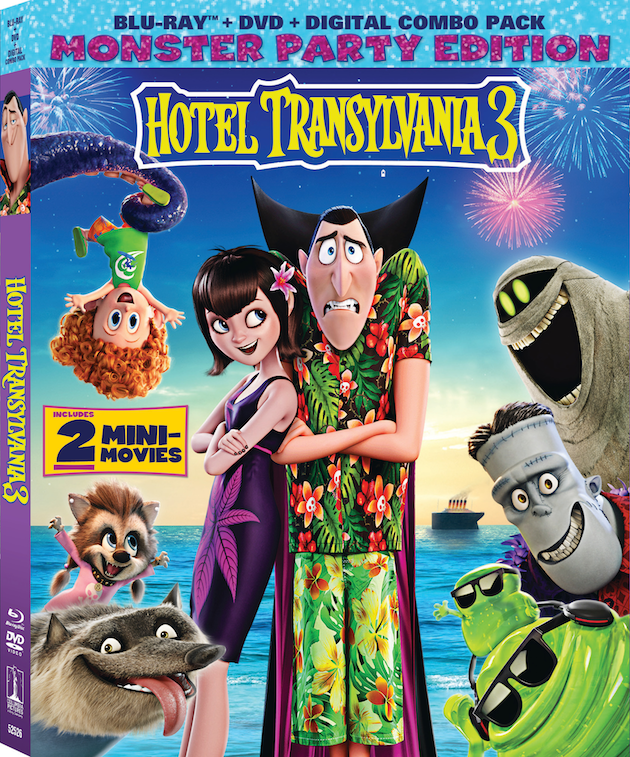 Hotel Transylvania 3 DVD and Blu-ray Bonus Features
Hotel Transylvania 3 made its debut on Digital HD earlier this Fall and is now available on Blu-ray and DVD. Families can enjoy more than an hour of bonus materials including the following:
Three All New Scary-Oke Sing Alongs: Sing along to three Hotel Transylvania 3 inspired songs with your favorite characters!

"Dennis Had a Giant Dog" – Sung by Dennis & Winnie
"Monsters Like to Party Down" – Sung by Johnny
"Oh These Wolf Pups" – Sung by Wanda Werewolf

Plan Your Own Spook-tacular Sleepover: Get the scoop on how to make your own sleepover spook-tacular! From snacks to crafts to games and more, follow these steps to create a Hotel T sleep-over with your friends and family, the perfect setting to binge watch all 3 Hotel Transylvania movies.
Vampire Make Over: Mavis and Drac Tutorial: Learn how to turn yourself into your favorite Hotel Transylvania 3 characters.
Behind the Screams – The Voices of Hotel Transylvania 3: Step behind the "screams" with the returning stars and hilarious new cast to see how these characters are brought to life in the recording booth.
Johnny's Home Movies (Franchise Recap): Johnny brings viewers up to speed on what's happened in the Hotel Transylvania franchise so far.
"I See Love" Monster Dance Party Dance Along: Get up and get moving to this haunting monster mash.
Drac's Zing-tastic Read Along: It's storytime with your favorite characters, who have a silly tale about Drac's search for a Zing!  Read along or sit back and enjoy.
Two Mini Movies (rated G): Two mini-features that will have you howling.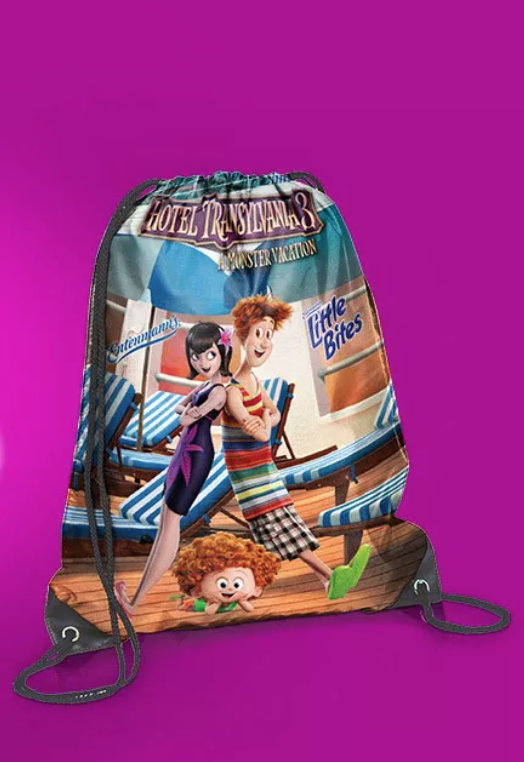 Free Hotel Transylvania 3 Draw-String Bag
To celebrate the release of Hotel Transylvania 3, Entenmann's launched an exclusive offer. Through October 30, 2018, you can receive a free Hotel Transylvania 3 draw-string bag with the purchase of any three five-count Entenmann's Little Bites® or three eight-count Entenmann's donut product. My kids adore these pre-portioned, baked snacks made with real ingredients like blueberries, strawberries, and bananas. I appreciate the fact that my kids can enjoy a sweet treat in moderation. Entenmann's also makes a variety of delicious, cake style donuts such as Rich Chocolate Frosted, Crumb, and Powdered varieties.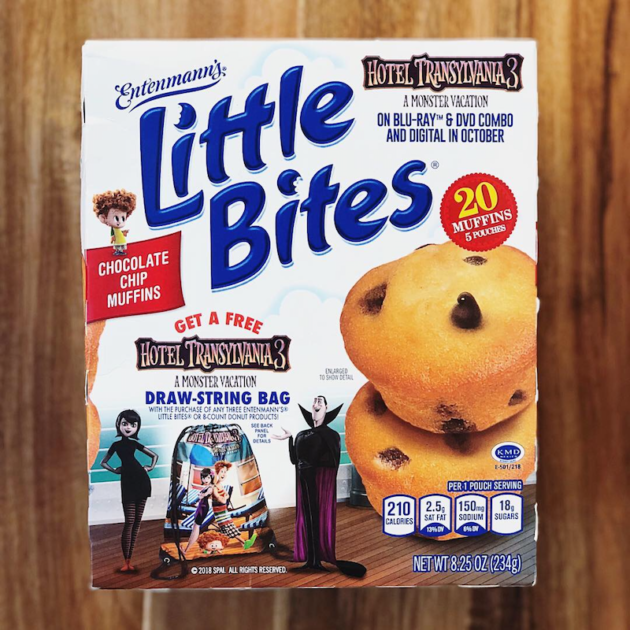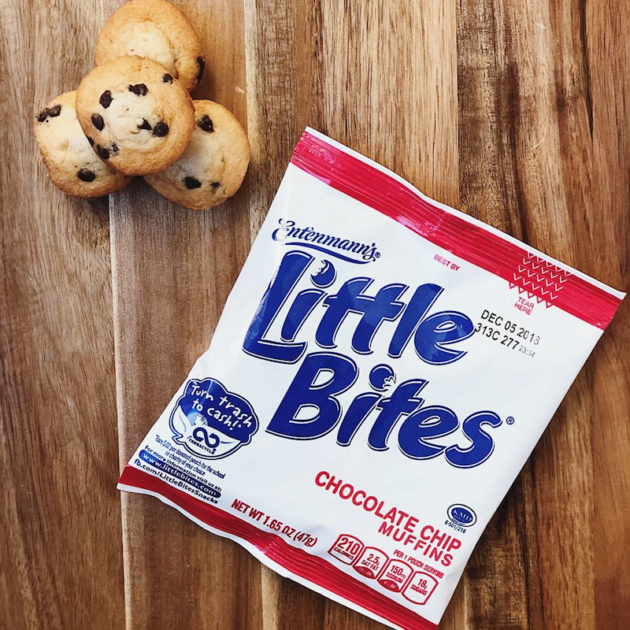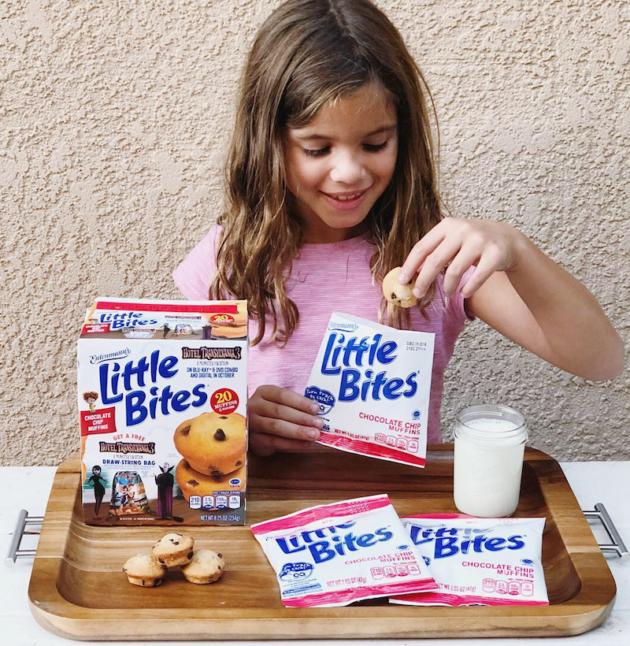 Hotel Transylvania 3 Printables and Activities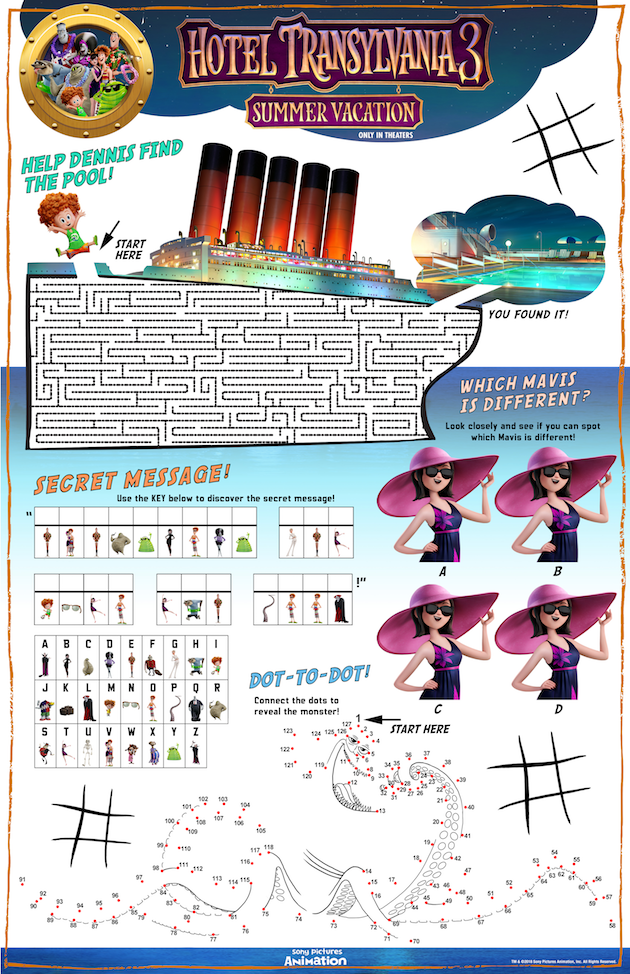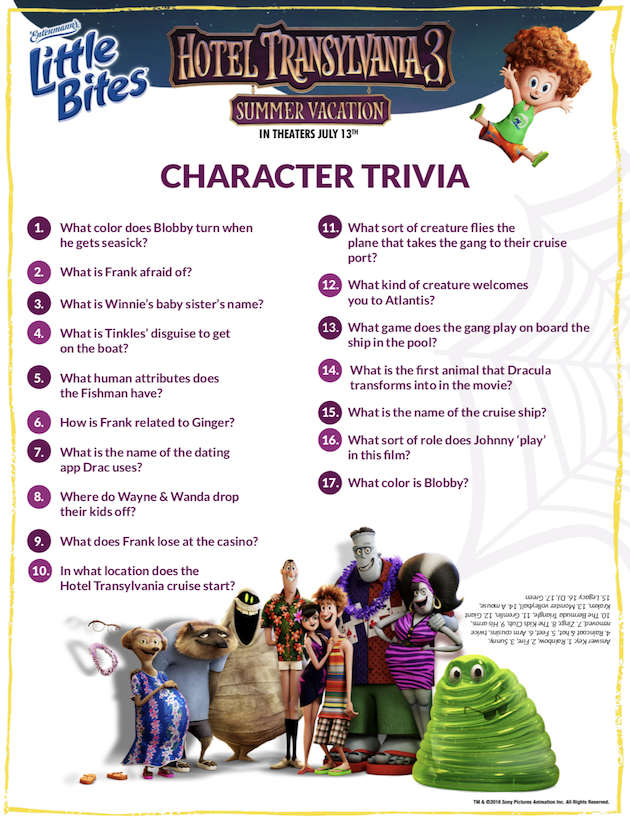 Download our free Hotel Transylvania 3 Printables and Activities for your monster movie night!
Halloween Recipes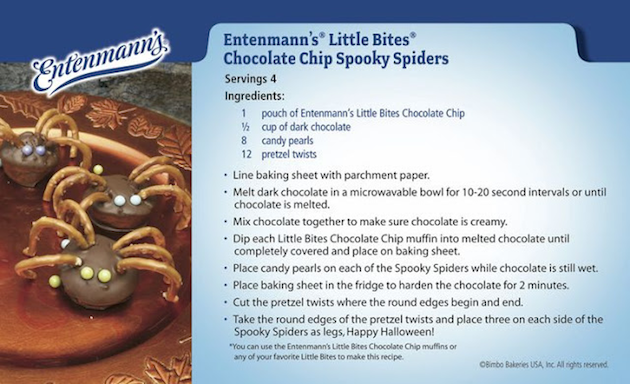 Little Bites Giveaway
One of you will win a $25 Visa digital gift card and (2) coupons for $5.00 off the purchase of any Entenmann's® Little Bites and (1) coupon for $7.00 off the purchase of any Entenmann's® Donuts® (each coupon will cover a free box of product). To enter, simply complete the Rafflecopter form and leave a comment with your favorite Little Bites Flavor. Comments will close on October 31, 2018 at 11:59 PM PST  and a winner will be announced at that time!
US Residents only. Duplicates and comments not including the above information will be disqualified. Comments are moderated. If you don't see your comment in a reasonable amount of time, send me an email. Bloggers and non-bloggers may enter. If you don't want to leave your email address, please be sure to check back for my announcement on the winner. Please note that winners must respond within 48 hours of being announced/contacted or another winner will be drawn.