After a delightful Thanksgiving and a much-needed rainfall, it finally feels like winter here in Southern California. There aren't many months when I can don Uggs and a scarf, so I relish the cooler weather while I can get it.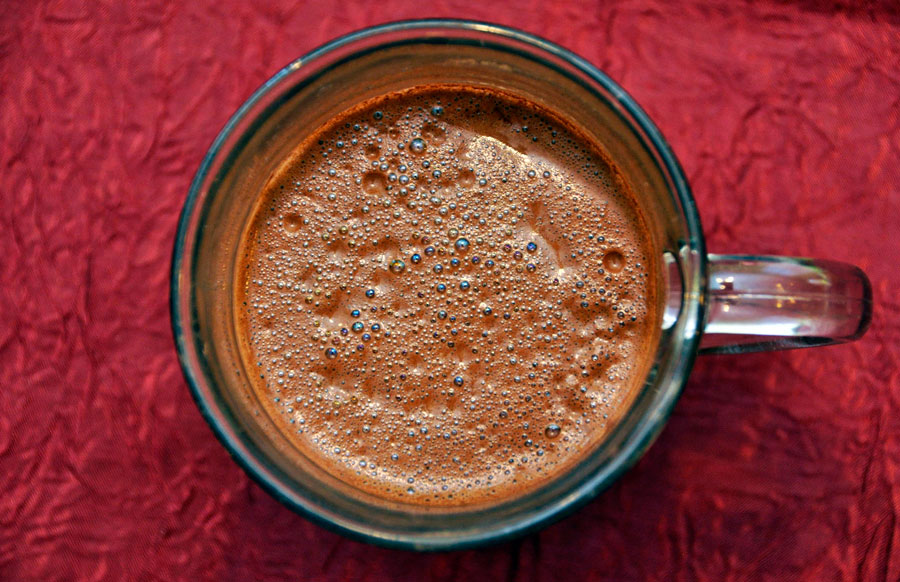 Brisk mornings and cool evenings also call for a cup of hot chocolate, one of my absolute favorite hot drinks. Traditionally, I've whipped up my own batch using some cocoa powder, cane sugar, and milk.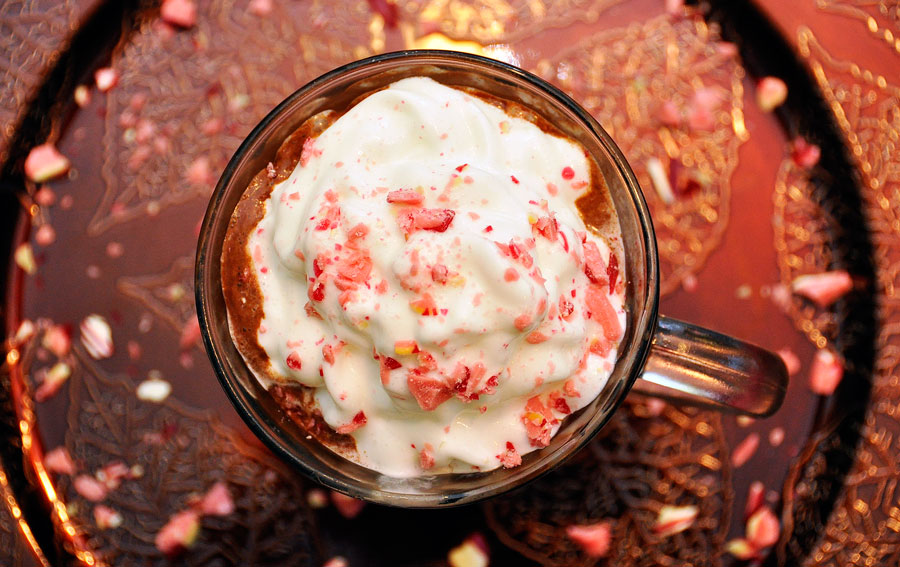 But this week, I've partnered with some amazing bloggers for a delicious Hot Chocolate Party and I'm sharing my Hot Chocolate Peppermint Ice Cream Floats Recipe!
Chocolate and Peppermint pair nicely together and the addition of ice cream and candy cane sprinkles makes this recipe absolutely delectable. In just a few minutes you can whip these drinks up for a holiday party or a simple and relaxing evening at home.  As I mentioned above, I like to make my hot chocolate from scratch.  Traditional packaged varieties contain a ton of artificial ingredients that simply aren't necessary.  Since I used unsweetened cocoa powder, you'll have to sweeten it with some cane sugar. Remember that the peppermint ice cream and whipped cream will sweeten the hot chocolate.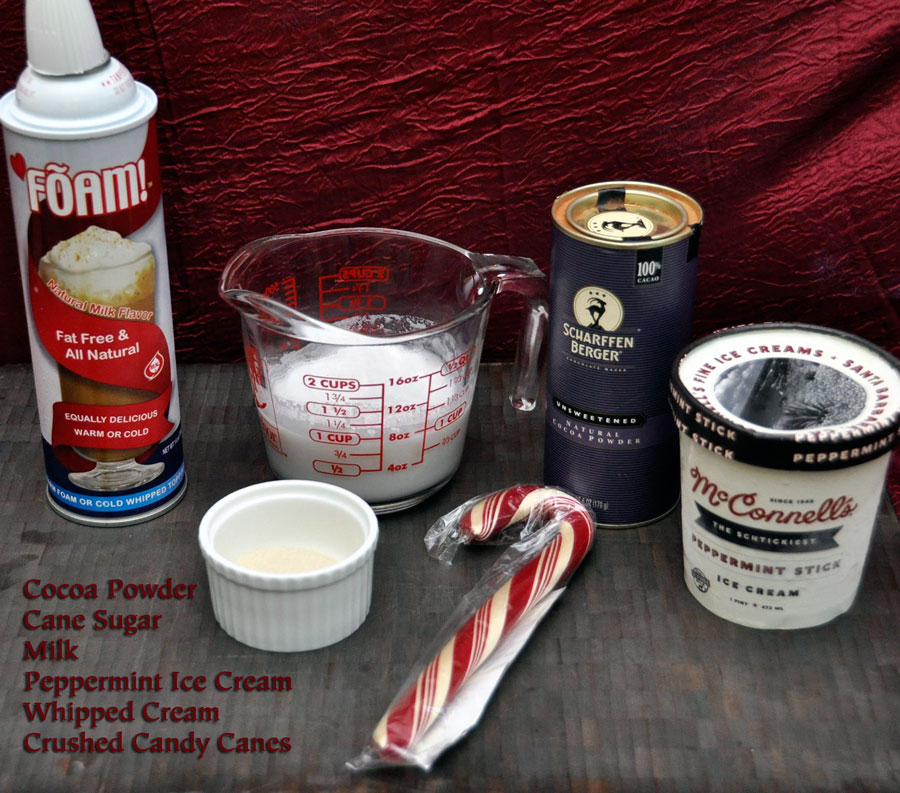 If you head to your local natural market (i.e. Whole Foods), you'll find everything you need for these floats.
Here is my recipe for Hot Chocolate Peppermint Ice Cream Floats.  You can also download the printable and add it to your winter recipe collection.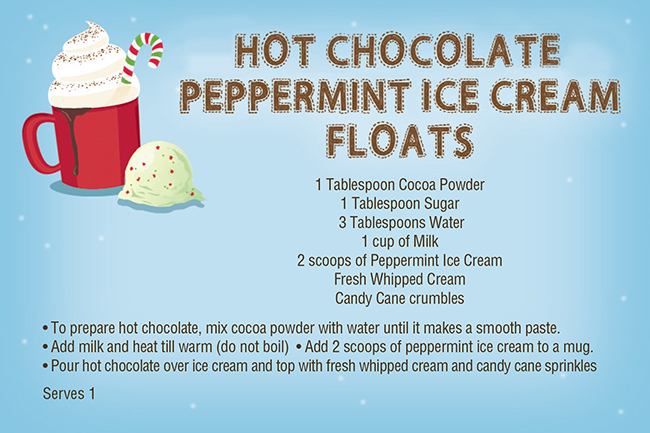 I absolutely loved how rich and creamy this drink is. If you get the milk piping hot and then spoon in your ice cream, you'll be able to drink it immediately since it will have cooled off.  I made this recipe for my kids this morning and they loved it.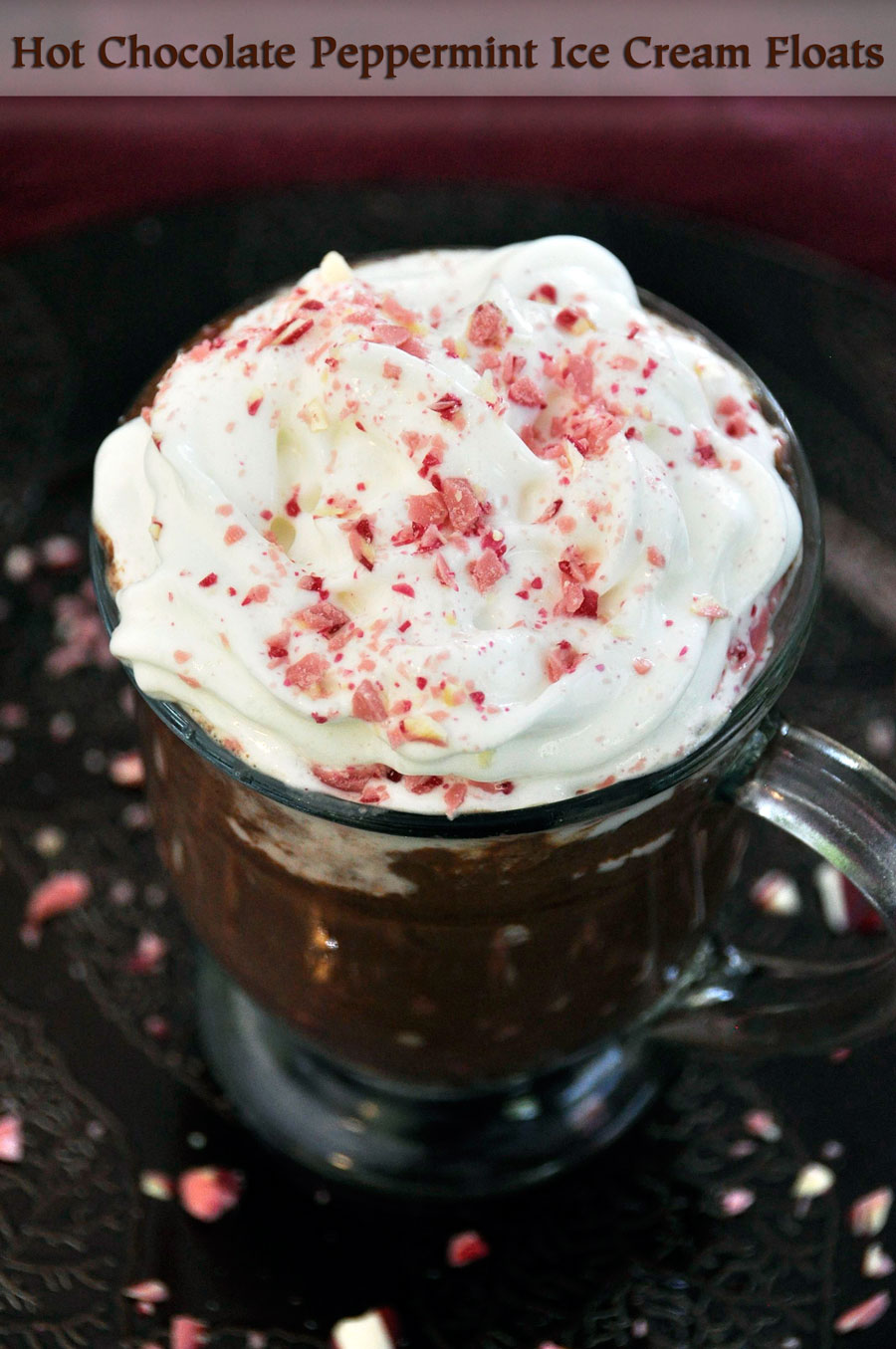 Since it's a hot chocolate party, here are a few more recipes to add to your collection. You can visit each site and download their printable recipes to add to your own collection.

What is your favorite hot chocolate recipe? I'd love to share it below!
Recipe/Images: Rockin' Mama
Printable: Jill Parkin Designs