{Sponsored}
Oh the stories foods tell. Oreos are always a reminder of the time I tried to eat an entire bag as a child. The simple yet delightful chocolate sandwich cookie has been a favorite for decades, yet the reality of what comprises the best-selling cookie in our country can make one scratch their head in confusion or shudder in disbelief. More of a science "trick" than a treat, I decided that making our own from scratch couldn't be that difficult.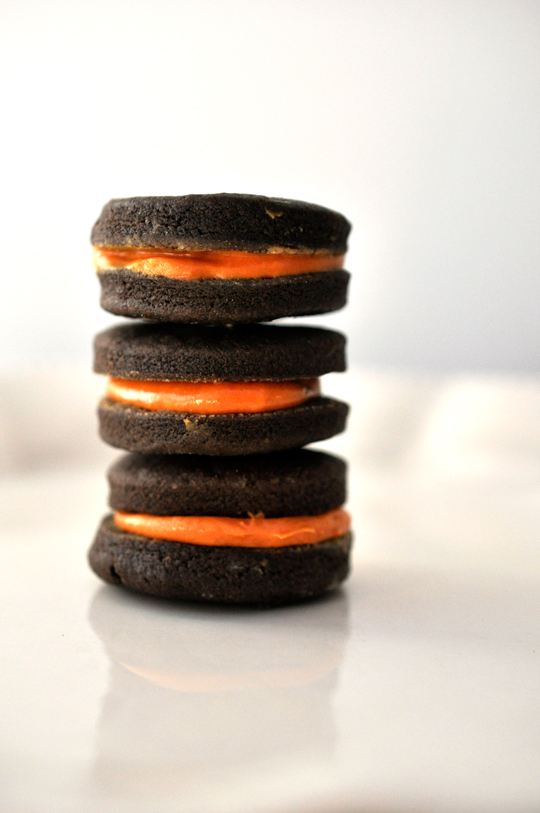 In its most basic form, an "Oreo" cookie is simply two chocolate wafers with a sweet creme filling in between. Variations typically occur in the creme filling which can be anything from mint to caramel apple. Since we have Halloween at the forefront of our baking and shopping ventures, I decided to die my creme filling orange and give it a subtle Pumpkin Pie flavor.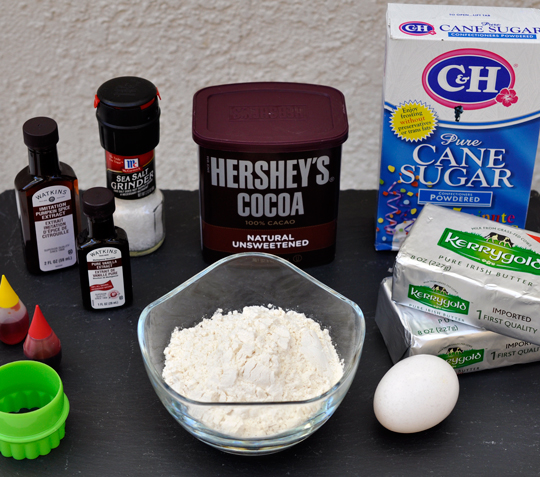 While making the cookies is easy and straightforward, the process of cutting out the dough to bake and then putting the creme filling in between is somewhat time-consuming. My best tips would be to make the dough and creme filling ahead of time and then bake/assemble the oreos on the day you plan to serve them. The cookies simply consist of a sweet chocolate dough. I used butter and powdered sugar to create the filling, tinted it orange, then flavored it with Pumpkin Spice extract.
Here is my recipe for Homemade Pumpkin Spice Oreo Cookies:

Homemade Pumpkin Spice Oreo Cookies
Ingredients
For the cookies
12

T

unsalted butter

softened

1/4

cup

+ 3 T powdered sugar

1

egg

1

tsp

vanilla extract

1 1/4

cup

unbleached all-purpose flour

1/4

cup

+ 2 T unsweetened cocoa powder

Pinch of salt
For the creme filling
1/2

cup

unsalted butter

softened

1 1/2

cup

powdered sugar

1

tsp

pumpkin spice extract

Red and yellow food dye
Instructions
For the cookies
Using a stand mixer, combine butter with sugar on medium until fluffy

Add egg and vanilla extract

Hand-mix in flour, cocoa powder and salt

Form the dough into a disc, cover with saran wrap, and refrigerate for 30-60 minutes

Preheat oven to 350 F

Roll out dough and cut into circles with a cookie cutter (if the dough seems too sticky, add flour until it can easily be rolled out)

Bake cookies at 350 for 10-12 minutes

Cool
For the creme filling
Using a stand mixer, combine butter, sugar, and pumpkin spice extract on medium until smooth

Tint filling orange
To assemble the cookies
Spread a thin layer of creme filling in between two chocolate cookies to form a sandwich

Serve immediately
The very first words out of my daughter's mouth when she saw these cookies after school was that they looked just like the Halloween Oreo cookies we buy on occasion.  Admittedly, I think I like the flavor of these a tad bit more, particularly knowing that all of the ingredients present are fresh and free from anything artificial.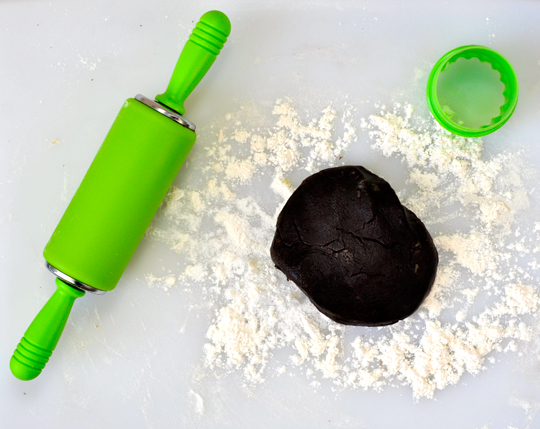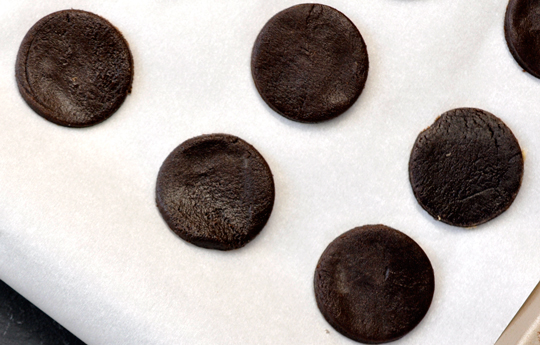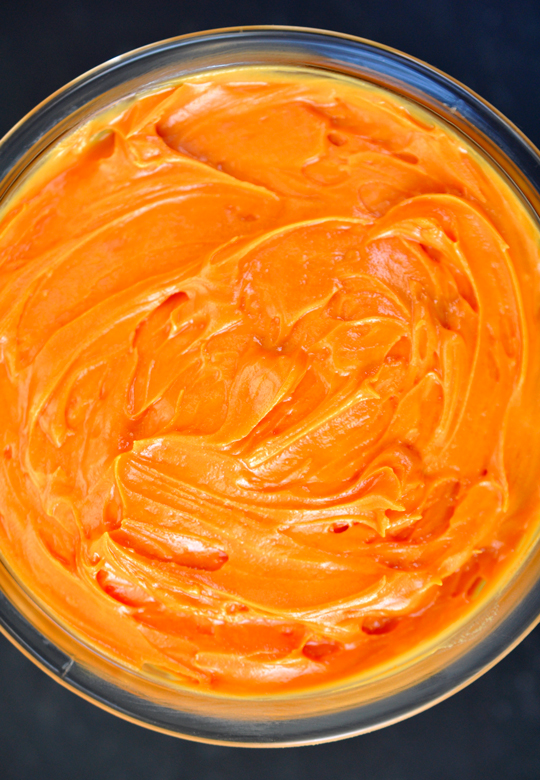 While this recipe really is easy to re-create, I thought I'd share some tips to streamline the process.
1. Refrigerate the dough long enough so that it can be easily rolled out but not so long that it's hard and impossible to work with
2. Add sufficient flour to your work surface to roll out the dough easily
3. Try using your favorite Halloween-themed cookie cutters in place of the traditional round cutter used for Oreos
4. Refrigerate the filling for 15-20 minutes
5. Use a piping bag (or a ziploc bag with the corner cut off) to fill the sandwich cookies which makes it easier to get a clean look and avoids some of the mess associated with the process.
You can make these Homemade Oreos any time of the year. Simply change the color of your filling (i.e. red/green for Christmas) and experiment with your favorite seasonal flavors (i.e. peppermint for Christmas).
For additional Halloween Recipes, check out these inspired ideas from my fellow Walmart Moms.
Halloween Rice Krispies Treats
Latest posts by Caryn Bailey
(see all)